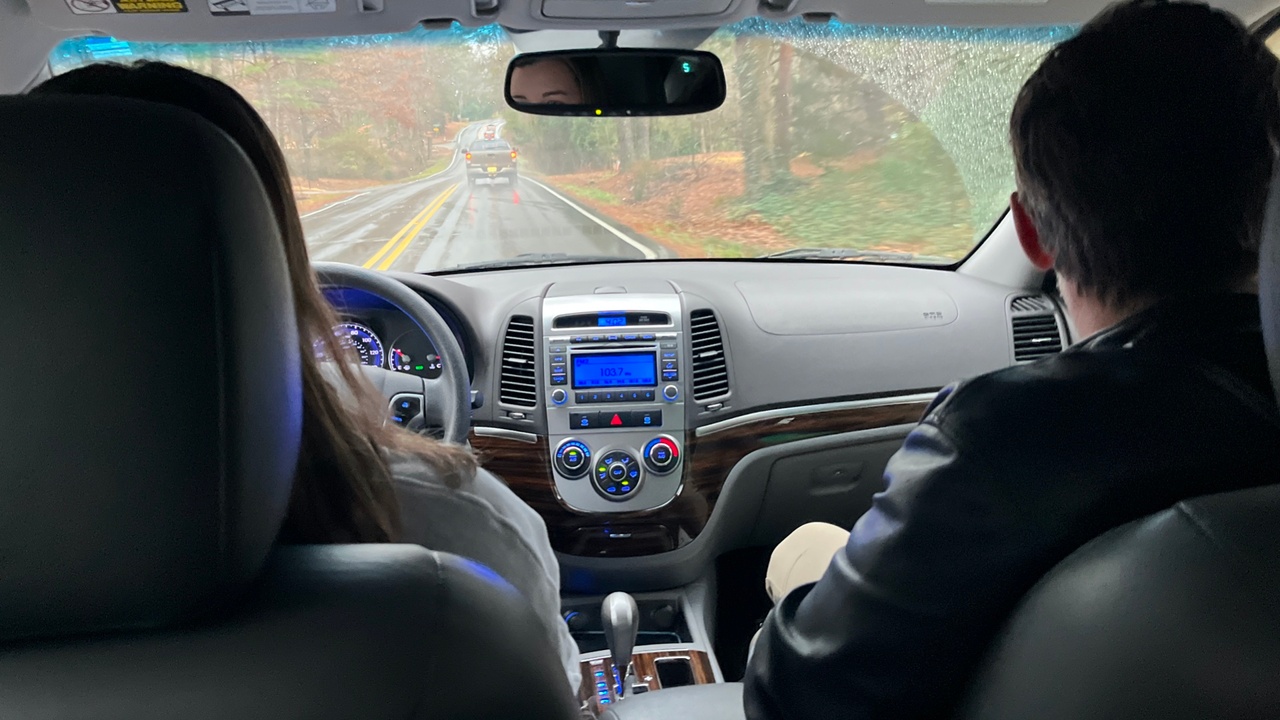 Blog: Top 7 = New car, sick day, out of the shell
Jan 17, 2022
This week I sat down for my weekly review, looked through my notes, and thought, "Hmmm…. not too much going on this week."
(I use my Advance Planner each day, which includes a few journaling prompts at the end of each day. There, among other things, I find "three things I am grateful for today are…" which is how I derive the basis for my Top 7 post each week…)
This week, I missed about 3 of those journaling times…
… so I had a LOT of empty space.
Here's why— as you'll see in my "fitness" area, I got sick. And that meant less movement and less time writing in the book.
Let me explain, and I'll show you what I learned…
🚌🚌🚌🚌🚌
Fitness = sick day and what I've learned it means for me
Tuesday, I was at an afternoon meeting downtown and thought, "Geez. I've got a massive headache. I'm not feeling so great."
I knew, as early as 8am that something was a bit "off," but I just pushed through.
Returned home from the meeting that evening and just crashed on the couch. Netflix binge. Mindless television.
Kobra Kai, to be specific.
I went to bed around 8pm…
… I INSTANTLY knew what this was.
Every 18 months or so, I just over-due it. Physically. Generally, it's around the time I have a few projects I'm pushing to completion, and I don't give my body the proper rest.
In effect, my body shuts down, forcing me to take the break.
Then, in 24 hours or so, everything is better— as if nothing ever happened.
Knowing this pattern, I "opted-out" of Wednesday. I went back to the couch, found a series to binge on the television (didn't feel much like reading or writing, etc.), and just took one giant pause.
Went to bed early that night.
Slept in + skipped the exercise routine the next morning (and committed to skipping it for the next few mornings after that, so my body could actually "catch up.").
The entire episode reminded me of the talk I JUST POSTED about this…
(That talk is part of the Soul Wholeness suite of info, BTW— and we'll launch another round of the Freedom March / Soul Wholeness coaching within the next month!)
🚌🚌🚌🚌🚌🚌🚌
Finance = car shopping with Emma
Time for a new car for the 21yo.
Emma and I took a few hours Thursday to run through Hoover, hitting a few lots (where we know the owner) to transition from a sedan (which works great when you're first driving) to an SUV (which is better when you're hauling your art work to / from shows and to / from clients).
I placed this in my finance heading, b/c we were able to talk through several things…
✅ issues like extended warranties and whether or not you need them or if you should just set your own money aside (that you would have spent on the warranty) in the event that you need the coverage
✅ when it's better to stop spending money on repairs of an old car and move to something different… and better…
✅ moving to a position where you don't finance cars (or anything, for that matter), but just pay cash when you need something
Plus, it was fun 1:1 time with one of our gals.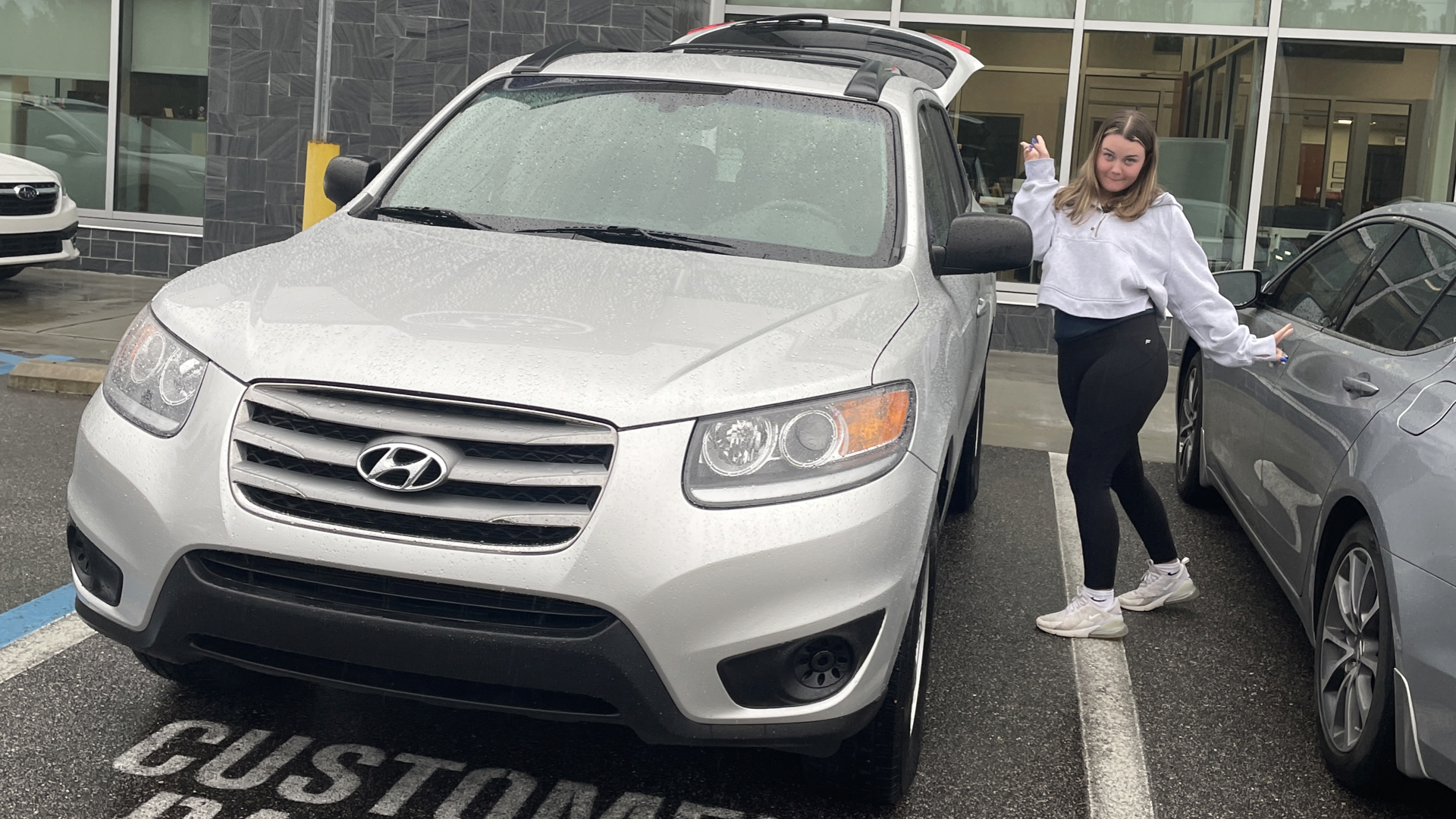 In the end, we bought the car above— or, she bought the car above.
I'd love to say the experience at the dealership was super-smooth, but they effectively took every trick in the Used Car Salesman Handbook and even added a few I was unaware of…
We got a great deal— and the guys were nice. But, the strategy and tactics handed-down by corporate were 🤮🤮🤮🤮🤮🤮—
(They tried to ADD $5,400 in upsells to the car, including "chemical coating," an extended warranty, GAP insurance coverage and more!)
-- meaning, we'll definitely look somewhere else next time around.
🚌🚌🚌🚌🚌🚌🚌
Family = Sunday
Sunday we loaded everyone up and rolled into church. Then we came back to the house, one set of the grandparents dropped-in, and we just took an easy day…
It was a much-needed change-up after Saturday—
⭐️ one boy wrestling at a high school tournament (and the Friday night before, too)
⭐️ another boy wrestling at a middle school tournament (20 minutes away from boy #1)
⭐️ another boy playing a basketball game in the opposite direction, at a different middle school
⭐️ the oldest boy working
⭐️ the youngest boy wondering how Roblox was going to fit into all of this….
….
And that doesn't even factor in the girls.
🤷‍♂️
It all DID get me thinking, though, again, about some of the things I want to drive deep into the family….
I'll write more about it, later, but I've been thinking specifically about some core values to implement. And own.
I thought about it back in 2018. I was in Scotland for a few weeks and noticed so many "clans" had family crests. Shields.
Animals and colors and words all meant different things….
… and all noted that someone, somewhere in the past had taken time to say, "This is who we are, and this is what we do."
🛡🛡🛡🛡🛡
We readily do that kind of thing for business, but why not family?
After all, you'll change careers 7-8 times in journey (the average person will), but you'll always have the family….
Why not spend some of the best, most creative energies there…?
🚌🚌🚌🚌🚌🚌🚌
Field = a "bigger picture" business meeting
After my Wednesday "sick day" I bounced and made it to a meeting on Thursday.
Back to the John Hand Club, 20th floor, for a long strategy meeting on launching Shawn's book, Building a Killer Team.
Other things that happened this week in this area included:
✅ LifeLift slides— done (I need to make another pass at them)
✅ LifeLift participant workbook— done (I explain more below)
🚌🚌🚌🚌🚌🚌🚌
Faith = next steps on the LifeLift project…
A few weeks ago I mapped out what needed to be done in order for this project to be "released."
👉 break the "big book" into the four small little books
👉 actually WRITE the workbook
👉 create a student / participant edition of the workbook (which can't be done until the teacher version is done)
👉 create slides for the workbook, so the course can be taught
👉 reach out to the first group of people where we'll teach the course and film it
👉 tweak the webpage to reflect the updates, etc…
Here's all of that in action.
This pic = top left is the big book, with the little books below it, and then work book on the far right.
Here's what the workbook looks like—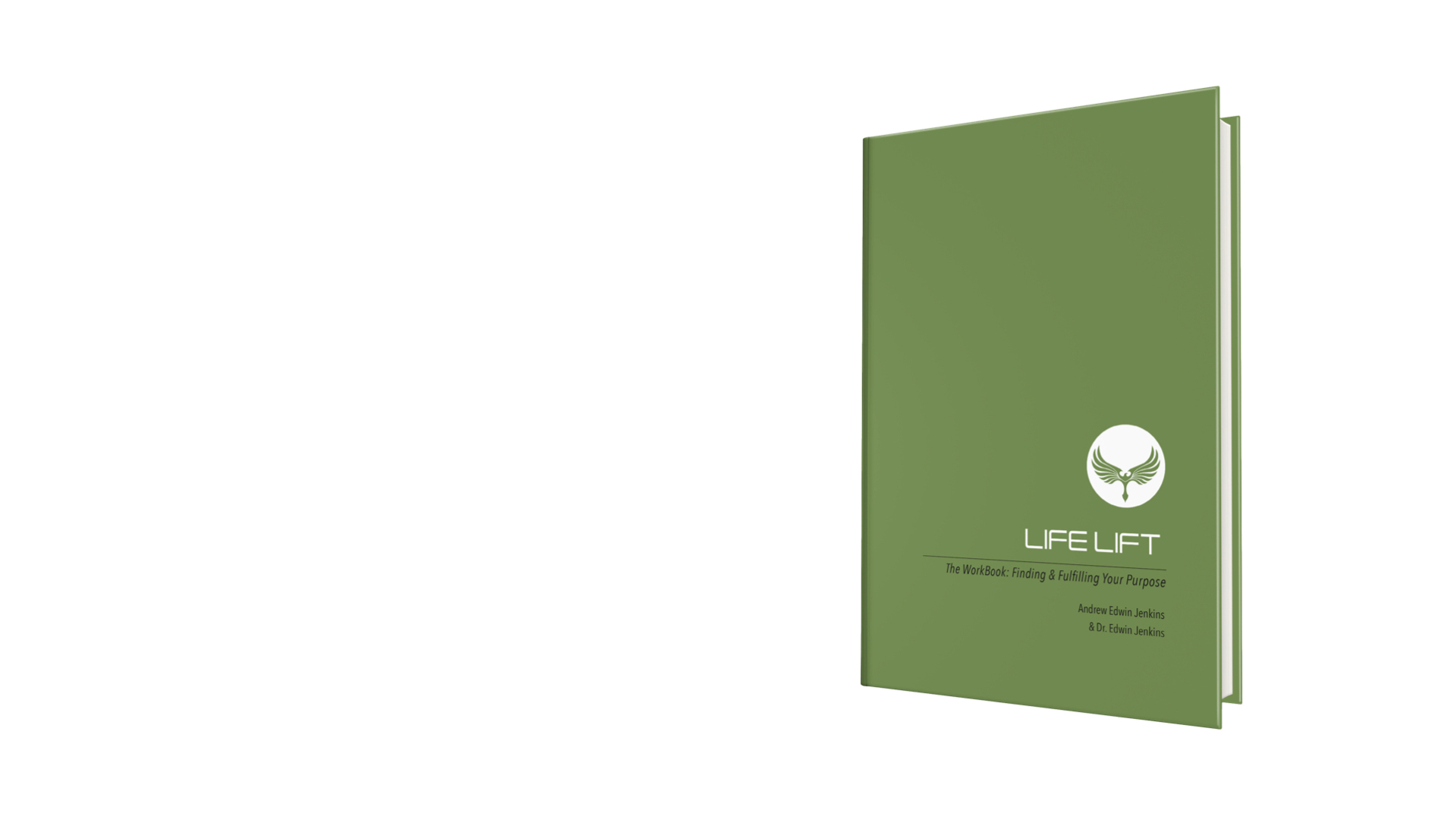 And, it's already available—
The big book =
📗 The "big book" in paperback (5.5 x8.5)= https://amzn.to/3Fe9wqK
📗 The "big book" in hardback (6x9)= https://amzn.to/3qXf9EE
The smaller books (each is a part of the big book— i.e., book i2 is part 2, etc.)
📓 Identity (5.5x8.5)= https://amzn.to/32WSaC1
📓 Presence (5.5x8.5)= https://amzn.to/33oSbhW
📓 Expression (5.5x8.5)= https://amzn.to/3qaa78B
📓 Perspective (5.5x8.5) = https://amzn.to/3JWDvqZ
The workbook (8.25x11)= https://amzn.to/3tdOpT5
I actually began teaching this content on the podcast this week, as well…
Stream here: https://www.jenkins.tv/podcasts/lifelift/episodes/2147665150
Or go to
🎧 Apple = https://podcasts.apple.com/us/podcast/lifelift/id1584403025
🎧 Google = https://podcasts.google.com/feed/aHR0cHM6Ly9hcHAua2FqYWJpLmNvbS9wb2RjYXN0cy8yMTQ3NDkwMDg2L2ZlZWQ
🎧 Spotify = https://open.spotify.com/show/31AIk3cNzJwpPSArVmsSMV

🚌🚌🚌🚌🚌🚌🚌

Friends = hitting the town with Randy + Tammy
Saturday afternoon, we were sans-kids….
The older ones = back to college or their apartments
The younger ones = back to other parents
That left some blank space to hang out and enjoy a different kind of time.
(We've learned to focus + go all in with whatever space we're in. And, though we certainly do it— especially me— imperfectly— that's the goal. Be fully present wherever your feet are at that moment.)
We've missed our friends Randy + Tammy. With holidays, travel, getting back into the new groove for the new year, we've just not connected.
And, we've realized that unless you intentionally schedule the time, it just doesn't happen…
🚌🚌🚌🚌🚌🚌🚌
Fun = Judah
I enjoyed the time with Judah this week. I let him stay up late— on a school night— to watch the Alabama-Georgia game.
Then we watched a few movies (just competed the Mission Impossible series— he likes to tackle a complete series at a clip, much like I do.)
He's been wrestling. First year.
I bumped into Coach White (Kevin), this week when I was at the school handling some bus schedules for the kids.
"Wrestling has helped him come out of his shell," I told Kevin. "He's been a bit stand-off-ish to everyone for the past few years…"
Kevin knew that for the final 15 months I lived in my house, my ex-wife would not NOT only NOT speak to me, she would blatantly ignore me in front of the kids— as if I didn't exist.
That kind of stupidity places a burden on children— and adults— that makes them feel unsafe, unstable, and unlovable at a moment's notice.
People say, "Kids are resilient. They'll get over it."
I heard more than one ministry leader— from the same "church" (I'm hesitant to use that term, but I'm not sure what else to label a place which is led by a self-proclaimed five-fold ministry team of an apostle, prophet, evangelist… where the only fruit is chaos and confusion)— say it. Even as they stood idly by and were "against" what was happening in my home years ago but wouldn't say anything because they "wanted to keep the conversation open" and didn't want to "shut anyone down emotionally."
The truth, though, is that kids ARE NOT resilient— or whatever phase you want to use— because they're tough. They're resilient because they don't have a choice.
They don't get to "opt out" of relationships like adults do, they don't get to move away and start over, they don't have the (unhealthy) option of self-medicating.
They just endure.
And they don't have any other choice.
Because we see them continuing to show up each day and "clock in" we assume they're OK.
But the subtle shifts in personality— and the major therapies they require years and even decades later— tell a different story. As do the way they, in the future, handle relationships.
Anyway….
The trauma— and, yes, I use the word intentionally— of the past five years marked each of the kids in different ways. Judah got quiet. A once expressive boy began to hibernate.
But…
Wrestling gave him some courage, some confidence… and some swagger.
Are there other activities that can do this?
Absolutely.
Is this a "one and done" thing?
Nope. We're all in process…
Somehow, though, it all seemed noteworthy this week…
🚌🚌🚌🚌🚌🚌🚌
Well, that's the Top 7 for last week…
Every Sunday I invest 45 minutes or so, map out the upcoming week, and look back at the previous. As I do, I make a few notes in my "weekly review" about the highlights from the previous 7 days…
I record them here— just the highlight reel— from the "three things I'm thankful for today' that I complete every evening…
(BTW, you can download the UPDATED version of the planner at www.Jenkins.tv/FreePlannerPDF
*
Never miss a new post + podcast!
Join our mailing list to receive the latest news and updates
We hate SPAM. We will never sell your information, for any reason.