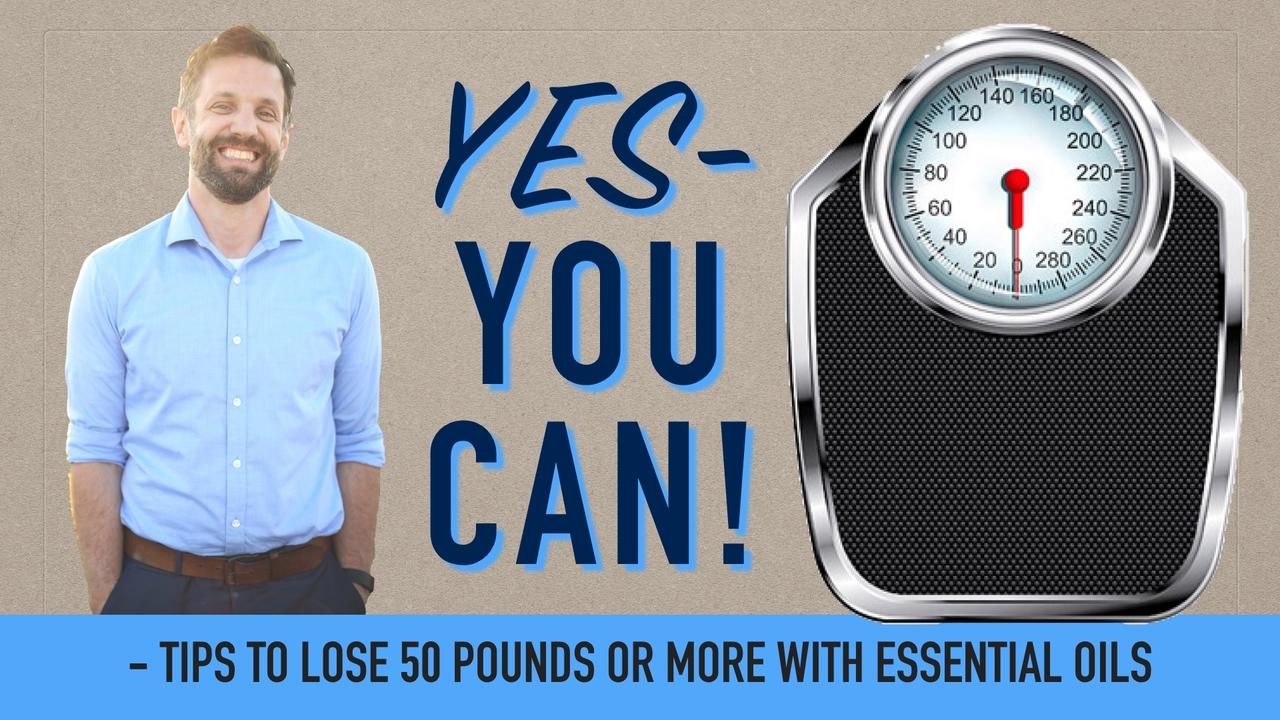 Blog: Here's how to lose weight with essential oils
Oct 31, 2016
* Note: this contains some of the tips & tricks I used to lose 50 pounds. You'll need Young Living's Premium Starter Kit / Essential Oil Kit to do this. If you don't have yours yet, what are you waiting for?!
In the Premium Starter Kit you have the following 11 oils, plus a diffuser: Lemon, Lavender, Peppermint, Frankincense, Copaiba, Stress Away, Panaway, Thieves, RC, Purification, and Digize.
I'll show you how to you use of the above- along with a few additional products- get look better & feel better. With the following step-by-step routine, you will:
Lessen your craving for food without being hungry, and
Support your body systems (digestive, muscular, etc.), so your body gets stronger as you get healthier
Each day do the following...
When you wake up
Here's what to do first thing in the morning- before you check your cell phone, before you look at the Facebook feed, before you go eat...
Place 2-3 drops of Peppermint in ice water. This is a great substitute for coffee. You can also add Peppermint or Lemon to a hot tea if you prefer.
Skin issues? Frankincense and Copaiba are great for your skin. Place 2-3 drops directly to your skin or place the 2-3 drops in a lotion you are using.
Again, if you have Young Living's Premium Starter Kit, you have all of these oils.
Eat your breakfast
Do not skip it- especially if you are trying to lose weight. If you skip, you'll feel sluggish, your blood sugar will drop and make you hungry for snacks, and your metabolism will slow down. I lost 50 pounds by doing some of the things mentioned on this list AND the following:
A protein shake for breakfast- Use Young Living's Pure Protein or Slique Shake. They both mix well with water- but, if you want more substance to it, mix it (this is what I do) with coconut milk.
A healthy bar for breakfast- not a cereal bar. I use Young Living's Slique Bars and / or Wolfberry Crisp. They are nutritious and will give your body great fuel for the day.
These items are easy to find in your virtual office (if you're already a wholesale member of Young Living, you'll get 24% off retail on these items- if you're not, let's knock that out first, so you get the best deal!).
Quiet time / prayer / meditation
This is the best way to take control of your day before it takes control of you... and, to make sure you're working your plan for the day- and not someone else's. Get some quiet time, OK?
And, while you do, try this...
Diffuse Frankincense or place 2-3 drops on your neck. (Frankincense is also great for skincare and can be used as a cologne for men.)
Exercise- or at least move a bit :-)
These tips are so good here that I actually felt like a friend of mine was "cheating" when I went running with him on a business trip and he blew past me. We were pretty equally matched- until he pulled this rabbit out of the hat!
RC- Place 3-5 drops of RC on your chest to open your breathing.
Peppermint… 2-3 drops on your neck and wrists will help you stay cool if you need to do this (if it's hot outside or in the gym). Peppermint is great post-workout, as it will lower your temp a few degrees.
If you're walking or running, place the little bottle in a "running belt," a fanny pack, or something else that enables you to take them with you.
Also, RC is a great recovery support.
And, Panaway & Copaiba are great for muscle soreness- 2-3 drops of each on your muscles.
Lunch (and dinner)
Digize is the best oil for digestive support- period. But don't wait until after you eat to use it. Take 2-3 drops in a small cup of water before you eat… and 2-3 drops after.
This aids in digestion, and will keep you from getting a bloated gut.
Lemon oil is great to place in water- or hot tea- and will actually help control your appetite and cravings.
Peppermint is an alternative for digestion if you do not have Digize handy- or want to simply carry Peppermint with you to work and leave DiGize at the house (because of the other uses of Peppermint)
Afternoon
Diffuse Stress Away (5 drops) in your office or room. If you are unable to do so, place 2-3 drops on your neck and wrists.
Note: Stress Away is great dropped in water (2-3 drops), also. It has a subtle vanilla taste to it.
Snack
If your'e trying to lose weight, oddly enough, you'll probably need to grab a snack. If you don't get proactive on the eating side, your blood sugar can drop and you'll start craving total junk.
So, go ahead and plan to grab a piece of fruit or a Young Living bar. Knowing you've got something great coming will help you stay focused on your goal, too, of not eating crud.
Note: a lot of people eat healthy and then "lose their gains" on snack time.
For instance, once I was trying to "be healthy" during my season of trying hard but not getting any restults. So, I passed on the ice cream and waffle fries at Chik-fil-A and ordered a lemonade instead. It was so good that I took advantage of the free refill policy and had two.
Later, I learned that a Chik-fil-A lemonade- as tasty as it is- has more calories than a Filet Mignon steak- and it doesn't burn off as well. I would have been better off ordering two steaks.
Dinner
For dinner, follow the same instructions for lunch. Use the Digize. In time, the smell of it will remind you have how lean, svelt, and fit you feel.
And, no snacks after dinner.
Let your body digest- and cleanse itself. This will help get rid of some of the bloat. And, you'll actually crave a healthy breakfast in the morning by doing this.
Bed time
Finally, one of the best things you can do to help is get a routine…
Here's a great one-
2-3 drops of Lavender on your feet, 2-3 drops on your neck… and 5 drops in the diffuser.
Panaway & Copaiba on your muscles if you feel sore (great for bones, too). 2-3 drops on your muscles.
Note: if you feel "down" that day, diffuse Frankincense instead of the Lavender.
Manage your feelings...
That final bit about diffusing Frankincense brings me to this: your emotions will likely go up and down through this process. You'll feel victorious when you lose a few pounds. Then, if you're like me, you'll be ready to quit when the needle on the scale doens't move for a few days (stick with your plan, and it will... I promise).
Here are some of my "go to" oils. If you feel…
Sickish- 2-3 drop of Thieves in water or a hot tea. Also great to diffuse 5 drops in your room / office.
Sluggish- 2-3 drops of Peppermint in your water.
Hungry- 2-3 drops of Lemon in your water.
Allergies- 2-3 drops of Lemon, Lavender, and Peppermint (each) in your water
Depressed or down- 2-3 drops of Frankincense on your neck and wrists… pray, and release whatever is going on… Also, you can diffuse Frankincense, 5 drops.
Bug bites, stings, sores, etc.- Purification- 2-3 drops on your skin. (This is also great post workout if your clothes stink- put 2-3 drops in the laundry when you wash them.)

Food issues
Here are three tips for you:
First, cut out a few things from your diet and you'll get amazing results fast.
No soda (not even diet- it worse than regular).
Cut sugars to a minimum.
Second, add a few things that actually build your body.
Slique bar or Wolfberry Crisp bar = great for snacks and breakfasts. We order enough for a month at a time, and just spent this out of our food budget.
Protein shake- same as above. This came from our food budget and was my "go to" for breakfast. If you are skipping breakfast, you are going to find it difficult to maintain any sort of weight loss. I recommdend the Pure Protein Shake (Chocolate or Vanilla), the Slique Shake (my favorite), or Balance Complete (my wife's fav). I mix any of the above with cocunut milk- even though the recipe says they're fine to drink with water (which I'll do in a pinch).
Third, make a few predetermined decisions.
I had a lot of lunch meetings when I was losing weight. I decided that I would eat a salad each day with meat on / in it. I learned I could get this at any restaurant- even fast food places. By cutting the dressing in most instances I kept the meal really nutritious, while staying away from breads, sugars, french fries, and "fake" vegetables.
No deserts when you eat out. Ever. You can throw away 2-3 days of eating great with just one desert.

More about exercise / movement
Do 30 minutes of movement six days a week. Walking is a great exercise. You may choose something else. It just needs to be something.
I'm happy to give you more recommendations on ways to get started if you'd like.
Now...
Now, if you don't yet have your Essential Oil Kit to do this. If you don't have yours yet, what are you waiting for?! Go here, now, and get started.
And, while you're there, look for this...
Essential Rewards
You will not need to replace all of your essentials oils every month. You will find, though, that many of them do need replacing.
And, you'll need the proper foods. Remember? The shakes, the bars... don't go get junk of the shelves at the supermarket- this is your body! Get some great fuel in it!
Again, I encourage you not to go grab something off the shelves of the supermarket- loading with sugars and other items that will hinder your progress.
The best way to order this is to go through Young Living's website and sign up for Essential Rewards- a no-contract, quit-anytime, frequent-shopper program that gives you points towards FREE products. We receive protein shakes FREE each month due to this program.
You can register for this, too, in your virtual office, or I can provide you with more info. This is the absolute best way to go!
Never miss a new post + podcast!
Join our mailing list to receive the latest news and updates
We hate SPAM. We will never sell your information, for any reason.