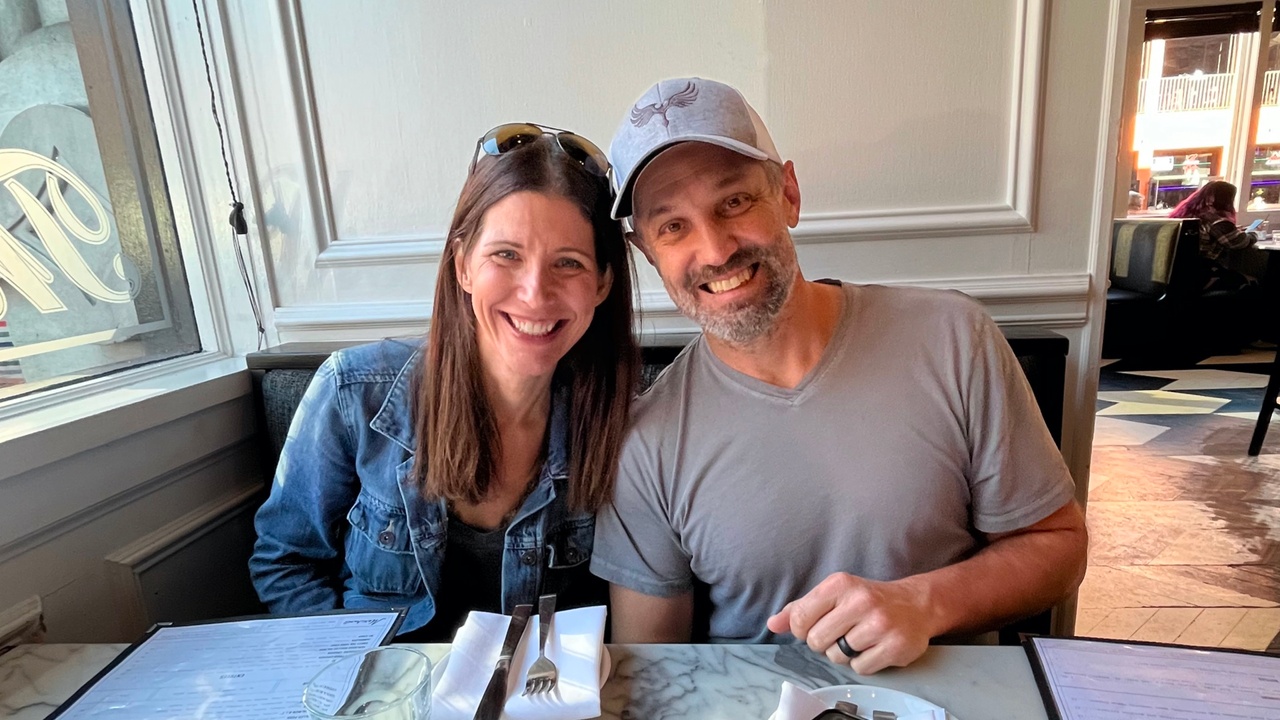 Blog: Top 7 = Our jam-packed, crammed-up hotel in Nashville
Dec 06, 2021
This week the Oola guys retrieved their bus, Beth & I went to Nashville (and, last minute, took two gals with us), and more. And, and we over-packed our hotel room.
Here's an overview of the top 7 for the week—
🚌🚌🚌🚌🚌
Fitness = the early run(s) in Nashville
Thursday, Friday, and Saturday we travelled to Nashville for Oola-palooza, a 2-day personal development workshop led by our friends Dave and Troy.
The best way, in my opinion, to see a city is to go for a run— so I usually do that each morning when I'm away.
Turns out, Nashville is a city that literally stays up until about 3:30-4:00am. At 6:00am when I went running Friday and Saturday morning, this was the view…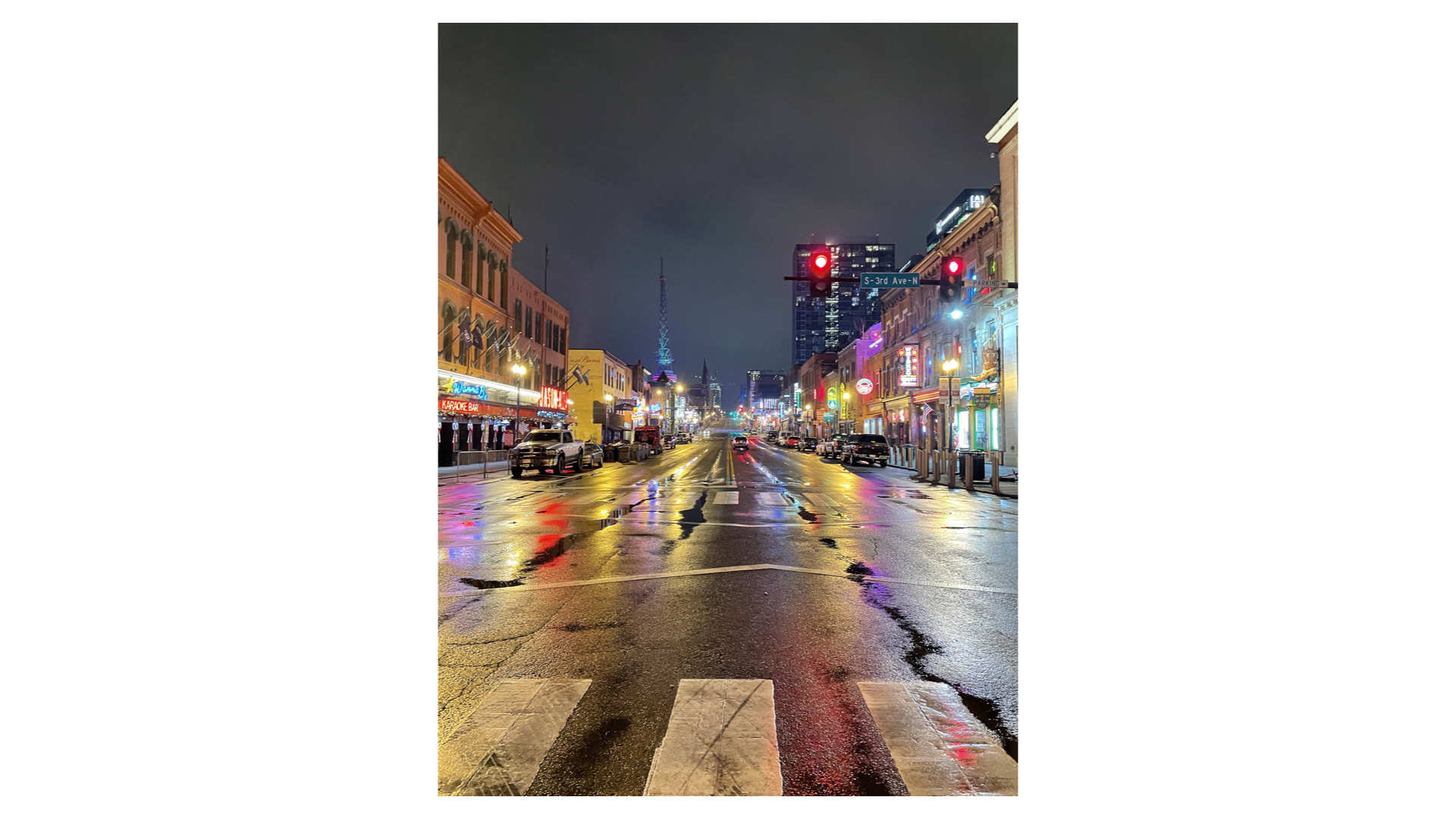 The city had JUST THEN gone to bed…
🚌🚌🚌🚌🚌🚌

Finance = chopping trees with Levi
We saved MORE money by leveraging the muscle of the boys to help eliminate a few more trees, continuing to clear the backyard.
About two months ago, lightning struck one of them (a 60-75 foot tall pine), causing it to lean onto another.
Levi and I grabbed the chainsaw(s) and cut the second, thereby ridding ourselves of two more.
We also cut a few others…
🚌🚌🚌🚌🚌🚌

Family = lunch with Salter at school
I used to eat lunch with Salter 2-3 times a month at Oak Mountain Elementary.
Then, COVID.
Suffice to say, no more parents allowed on campus for a long season.
This past month, the school started opening up again, allowing parents back on campus. They permitted "one grade" of parents to return at a time.
Here's the cool thing: I used to see MAYBE one another parent when I went before…
This time, I saw DOZENS of Moms & Dads alike.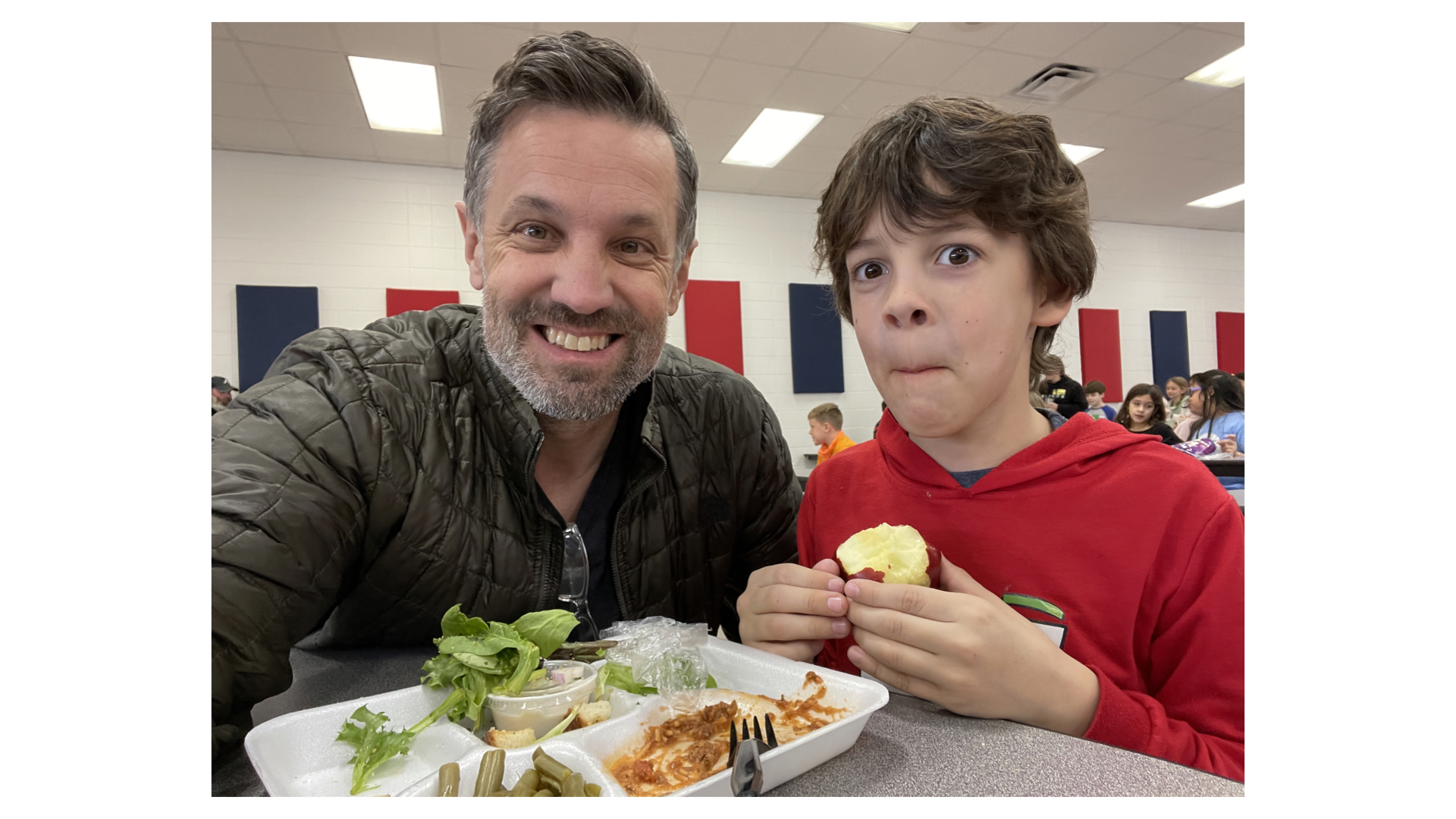 🚌🚌🚌🚌🚌

Field = up to Nashville
As I mentioned earlier, it was some work-related projects that took us to Nashville.
Here we are walking from the hotel to the Wildhorse Saloon, the venue where the event was held. Rather than staying a mile or so away from the venue at the "room block" hotel, we opted for a closer one, within 1.5 blocks…
This enabled us to park the car and LEAVE it.
The upside = super convenient.
The downside = last minute, two girls (Anna, our 18yo, and a friend) decided to go with us. We were in a boutique hotel (The Moxy), so the place had GREAT open space on the bottom floor but TINY rooms.
And, since Beth and booked a room FOR US, we'd only reserved a small room with one king-sized bed. There weren't any OTHER rooms up for grabs (we tried), so we crammed in one room.
The upside = memories and quality time in a tiny room, whereby the three gals slept in the king-sized bed and I grabbed the floor…
The downside = our hotel was next to Kid Rock's Honky Tonk, where— again— everyone stays awake (and remains LOUD) until about 3:30am.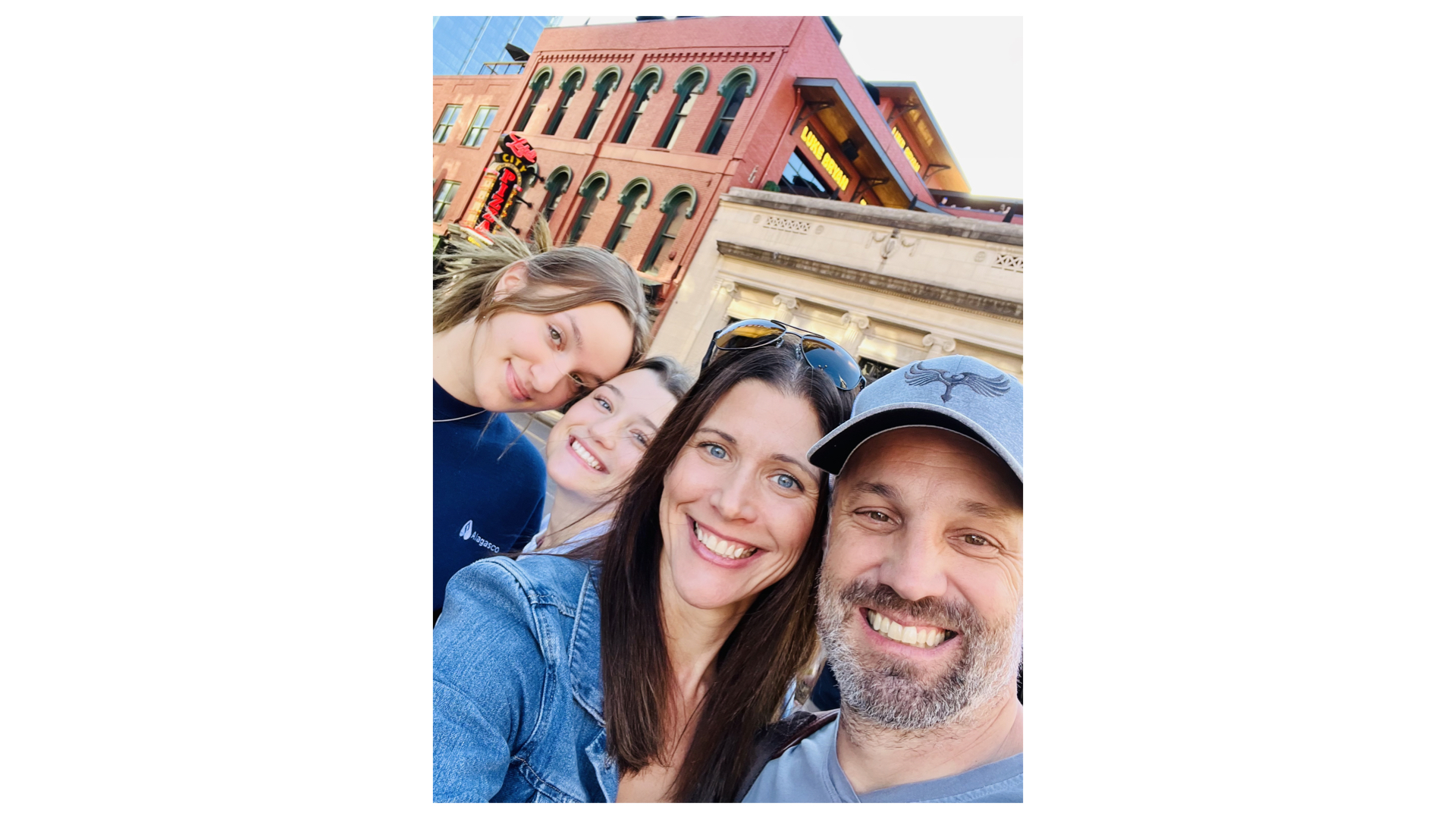 The picture at the top of this page is one Anna snapped of Beth and me during lunch on Thursday.
🚌🚌🚌🚌🚌🚌

Faith = LifeLift book
I began the first run at the LifeLift workbook this week.
I've written about this project a few times— and will have WAY more to come in the next week or two as I finish the first draft of the workbook (the original #JCrews2 kids are with their Mom the first week of Christmas, so Beth & I may head towards the beach where I can finish cranking a bunch of words onto the screen and get this project forward.
I'm hoping to schedule a LIVE taping of the video course in early 2022.
Here's what the project is about: Finding & Fulfilling Your Purpose on Earth.
I've heard it in churches, a lot… that the two best days are the day you're "born again" and the day you "find out why." That is, the day you discover what you're here to do…
But then most churches reduce "what you're here to do" to serving in the parking lot, taking a rotation in the kids' ministry, or stuffing mailers for the church.
Sure, we need those things. And they're of great value.
But I think there's far more…
Where are the healers?
And the creatives?
And how do we help people TRULY align the unique way in which they've been created by God to exercise their skills and supernatural abilities (yes, supernatural) in every day of life, Monday through Saturday…?
That's what LifeLift is about…
… and writing and rewriting and editing and reediting has been a great faith AWAKENER for me…
🚌🚌🚌🚌🚌🚌
Friends = Tuesday hangout
Dave and Troy shipped their bus to us (no need to drive it from Phoenix to Nashville, right?). We stored it a few weeks for them, and then they grabbed it, drove it to Nashville, and hosted their event.
Beforehand, we gathered with 20-30 friends at Tostada's in Soho / Homewood to eat, let people see the bus up close, and hear from them…
Ali and the Tostada's crew were INCREDIBLE, by the way.
That morning, we stopped at O'Henry's for coffee after they took the bus. Here's a shot of one of the employees— 5 or more came out to do the same— placing his dream on the bus.
🚌🚌🚌🚌🚌
Fun = the rooftop in Nashville
That all leads us to Nashville. Here's a shot of me + "the Batman building" on Thursday night, where we enjoyed a LOUD evening with 50+ friends at Whiskey Row, one of the dozen or so music venues.
Side note: as I ran over the pedestrian bridge from the "downtown side" to the Titans stadium early Saturday morning, I noticed how many rooftops Nashville's venues utilized— I counted 9 within just a few seconds— from my vantage point.
Anyway, that's the highlight reel for the week. As always, there are more highs and lows— and lots of in-betweens, especially in the grind of everyday life.
Every evening, I record AT LEAST 3 things I'm thankful for— from that day— in the journaling prompts of the Advance Planner. You can download yours FREE here: www.Jenkins.tv/FreePlannerPDF
Never miss a new post + podcast!
Join our mailing list to receive the latest news and updates
We hate SPAM. We will never sell your information, for any reason.