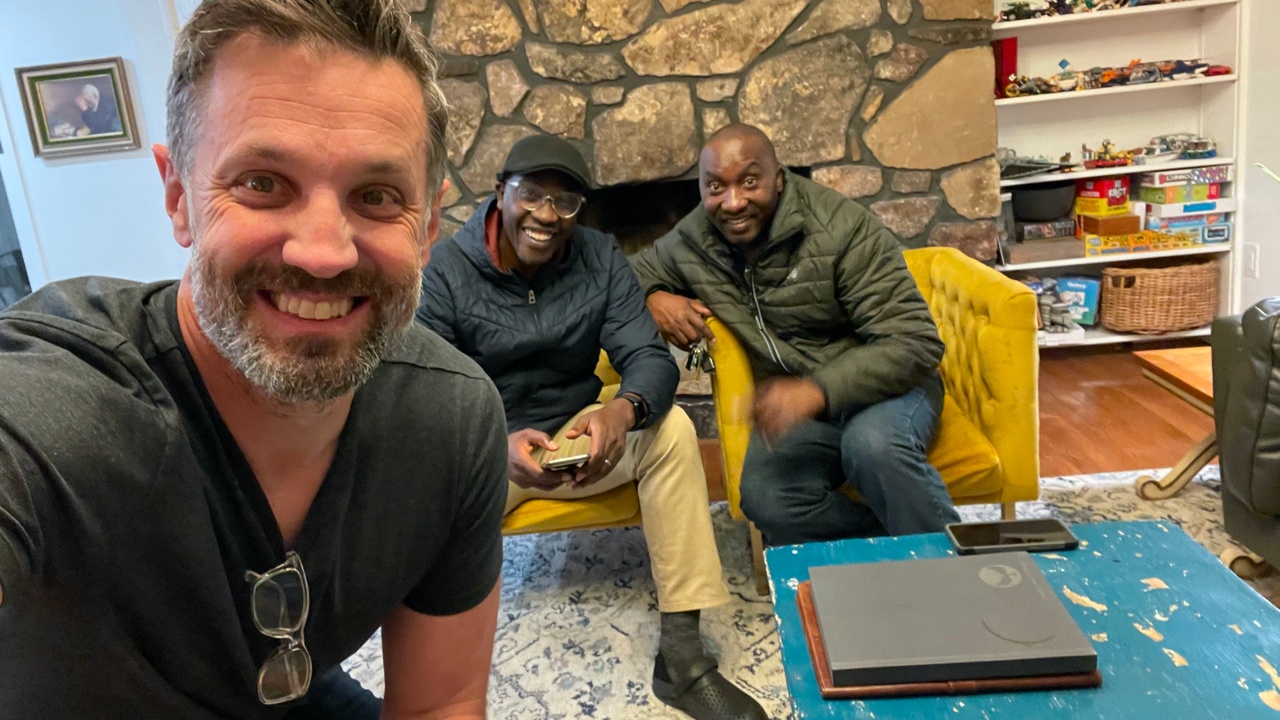 Blog: Top 7 = Another wrestling tournament, Thanksgiving break begins…
Nov 22, 2021
Another wresting tournament, Thanksgiving break begins…
Here's the top 7 highlights from the past week— one in each of the big key areas of life.
🚌🚌🚌🚌🚌
Fitness = Oak Mountain Eagles win the Chelsea Duals wrestling tournament
We spent ANOTHER Saturday wrestling— much like my parents did when I was in high school. This one, a varsity tournament (last week = junior high).
That's a pic of the team— 5 matches in, they won the team tournament.
🚌 🚌🚌🚌
Finance = The Freedom March, 5-Week Intensive launches, enrollments come in, class begins the 22nd!
Just finished a one-week enrollment (opened the cart Tuesday — Saturday), to begin the 5-week intensive.
Learn more about the course here: www.Jenkins.tv/freedom
🚌🚌🚌🚌🚌
Family = Kids now on Fall break, home for 10 days
Friday after school marked Thanksgiving break. Picked them up, so they're home for 10 days straight…
Most Friday nights we grab a pizza and just "chill" for the night. So, here's Mini, pizza in hand, blue-blocker glasses on head…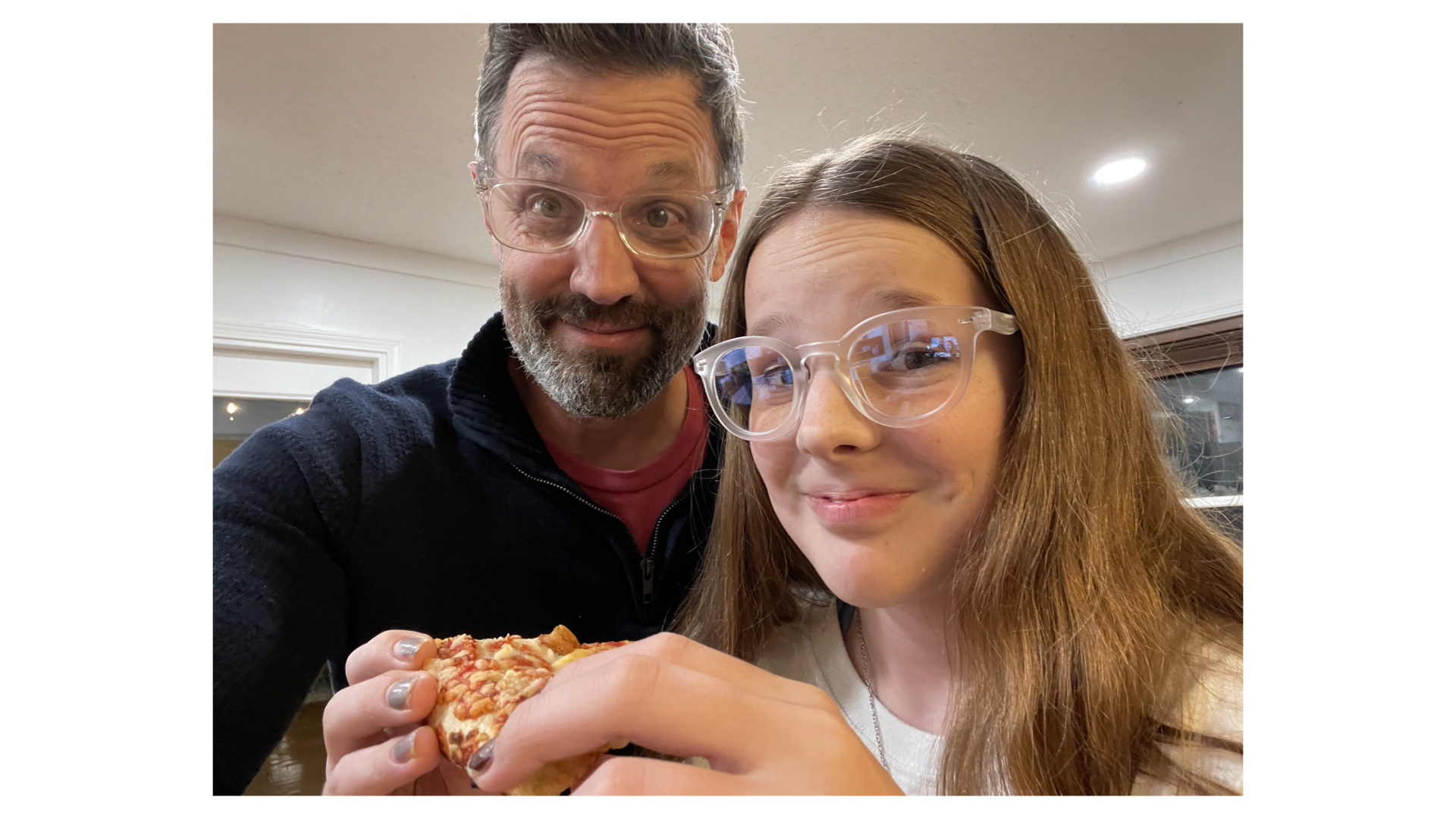 🚌🚌🚌🚌
Field = Meet-up with Shawn at the John Hand Club, dinner after
Earlier this week I had a meet-up with Shawn, who started Courage to Lead a few years ago. His organization coaches marketplace and ministry leaders alike.
Several weeks ago (back in September), I began doing some work with them. We spent a few hours Wednesday afternoon working through a few ideas, then grabbed dinner at a cool restaurant downtown…
🚌🚌🚌🚌
Faith = Another round of edits on the LifeLift framework
This week I took another editing run at the LifeLift book. Soon, I'll turn it into a workbook, as well as a video course to launch on the website / new app.
When I began writing the material (based on an original book my dad wrote about 20 years ago, with his permission and insistence to re-release it), I felt like we needed to go back and include some info on identity…
Re-reading the material has been incredible for me, as the resource goes deep into who we really are…
🚌🚌🚌🚌
Friends = Carol and Richard drop by
Carol Peters (on the right) found my book in a thrift store, in my hometown, about 6 months ago. Then,m he searched for me through the website provided in the book… scheduled a Zoom… and has become a friend.
Richard (middle) flew over from Kenya this week to visit Carol. The two of them decided to drop by earlier this week…

🚌🚌🚌🚌
Fun = Long, easy day of "nothing" with Beth
One of the best moments of the week was a day we spent doing nothing at all… just me and Beth. We woke up, watched TV (binged another dose of "24"), went to a movie, got something to eat…
I'm so thankful for a relationship in which doing "nothing" is the most "something" of all..
🚌🚌🚌🚌

That's the highlight reel for the week.
There's always MORE big stuff and MORE minutia…
But, every night (again, except the nights I fall asleep watching TV!), I take a few minutes and flip through my planner. It has two pages per day for planning, followed by two pages per day for reflecting and journaling.
The journaling pages include a few prompts (i.e., "Three things you're thankful for today…", "Something you could have done better…", "An area where you added value to your family, your business, or some one else…").
I use this tool to keep me focused— and (as much as possible) push everything in the same direction.
You've got a lot going on, too. The planner will help you achieve more while focusing on the things which matter the most.
Take a free test drive by downloading the ENTIRE planner at www.Jenkins.tv/FreePlannerPDF or purchase the hardback at www.Jenkins.tv/AP
Never miss a new post + podcast!
Join our mailing list to receive the latest news and updates
We hate SPAM. We will never sell your information, for any reason.