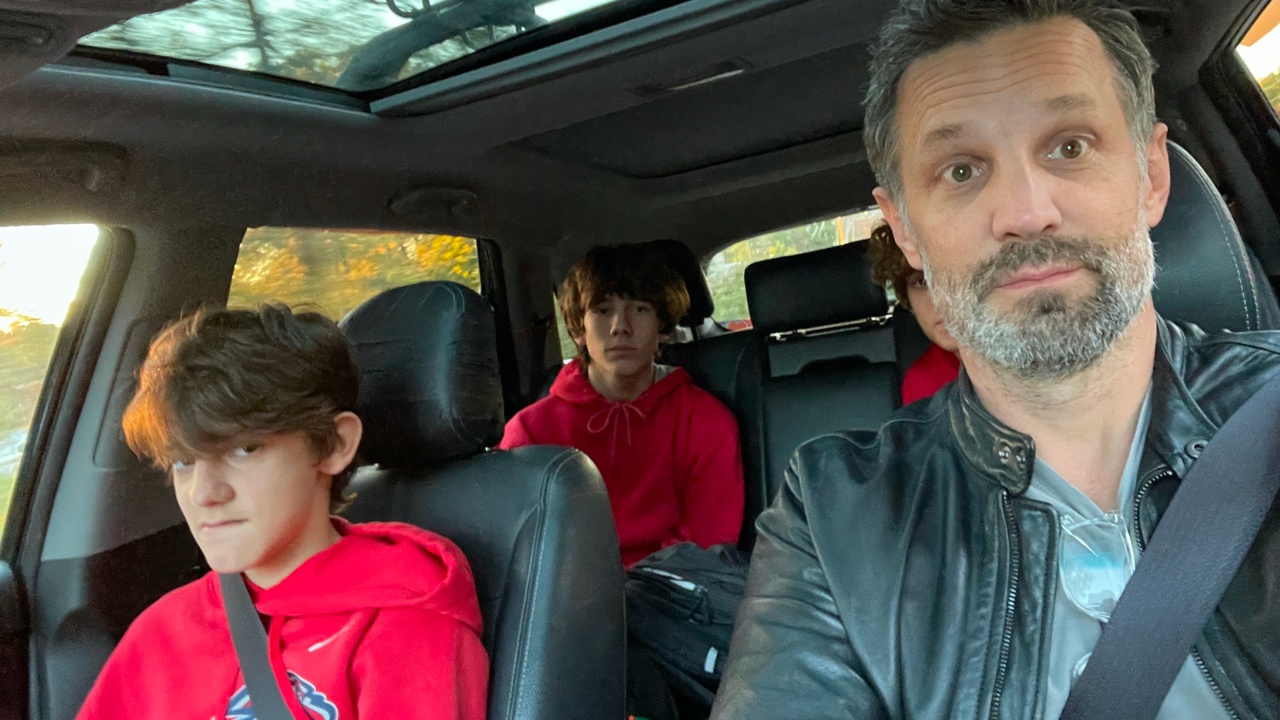 Blog: Top 7 = Wrestling begins, new course launching
Nov 15, 2021
This week we attended the first wrestling tournament of the year, went to an actual "open house" at school (I know, those are so "pre-Covid"), and I finished some last minute adjustments to a new courses that launches this week / next week.
Here's the run down of ALL of the highlights of the week, at least one for each of the seven key areas of life…
🚌🚌🚌🚌🚌

Fitness = The Tuesday, 10am run
I overslept this Tuesday and didn't make it up for the early exercise / run. It was 8:30am by the time I woke up.
Generally, by this time, I think, "Gosh, the day is over! I'll just do it tomorrow…"
But then I thought about it…
We waste all kinds of time throughout the day (I do, anyway).
And I generally find the "run" to be my most productive mental "space" of the day— it's when I'm able to process ideas, think through new possibilities, and even fit pieces together of things I haven't yet been able to reconcile— personally AND professionally, alike.
So…
I grabbed the morning coffee, read a few things, and then went for the run.
It was great. Unique. Different. The scenario looks subtly nuanced from the 5:30/6:00 time I usually roll out….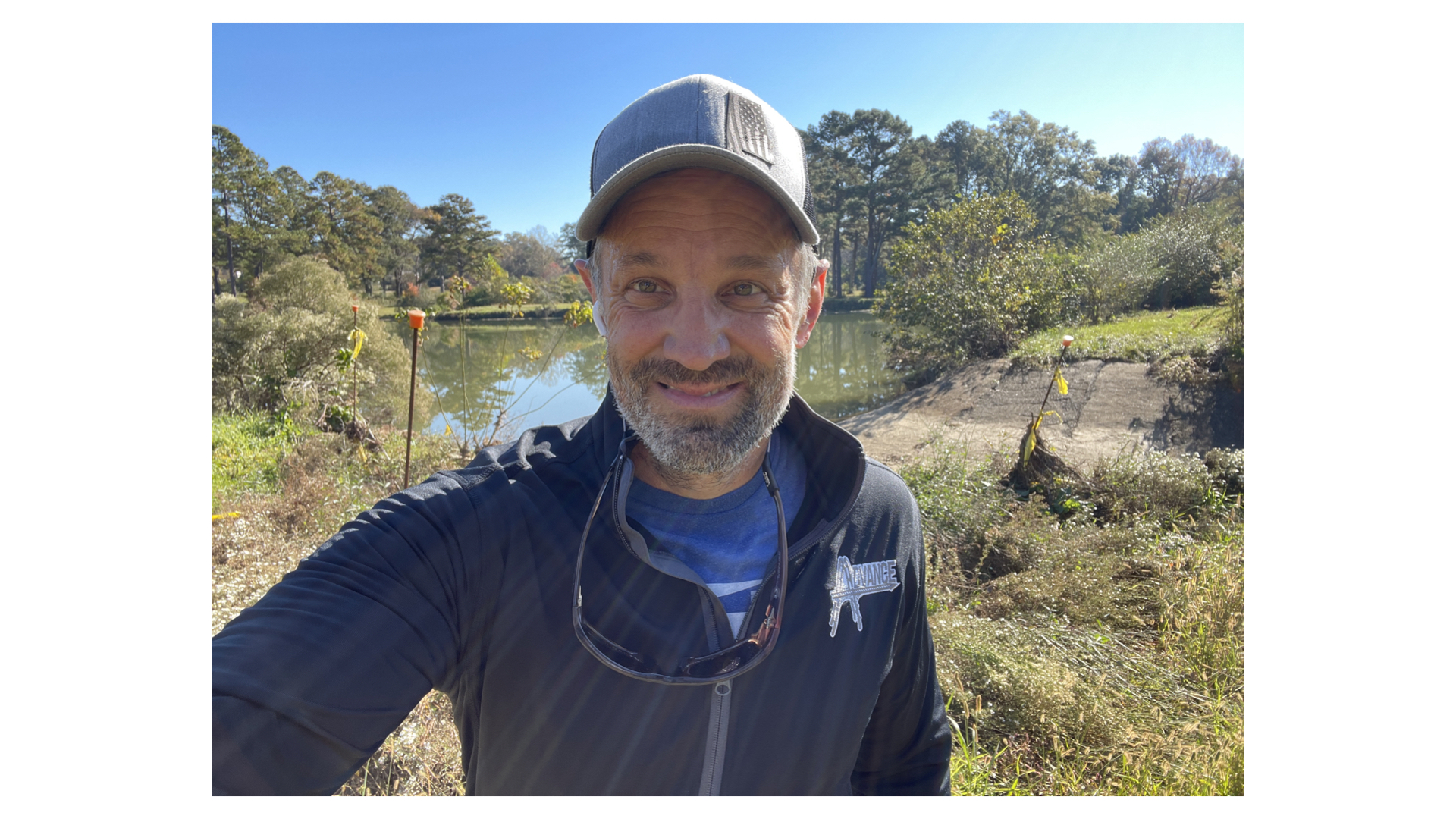 🚌🚌🚌🚌🚌
Finance = LifeLift SWAG
For the past few months I've been working on an app— moving some of my content on the website to a more mobile friendly format.
(Actually, the courses, etc., have been there, but there's a loonngggg waiting game when it comes to getting stuff submitted!)
I made a few color adjustments this week (went back to blue from green), and picked up a few hats, shirts, etc…
We'll do a launch party (of sorts) in December-- where I'll give some of it away.
🚌🚌🚌🚌🚌

Family = Judah wins his first match in :36 // Salter sings for Veterans Day
Wrestling is back in full-gear and, this year, two of the boys are in it. Judah (left) wrestles Junior High. Levi (back seat, middle) wrestles varsity.
Saturday was the first tournament of the season (Junior High). Oak Mountain Middle School has about 40 kids on the team. Coach White (head coach) took 13 to Alexandria for a tournament this weekend, and Coach Vaughn (assistant, first year at it) took the other 26-ish…
Two of the dad (me, Brian) who know their way around the mat went with Vaughn as he effectively had two teams going— and, this was his first match / tournament / anything ever…
I forgot to take any pics, so we grabbed this on the way home: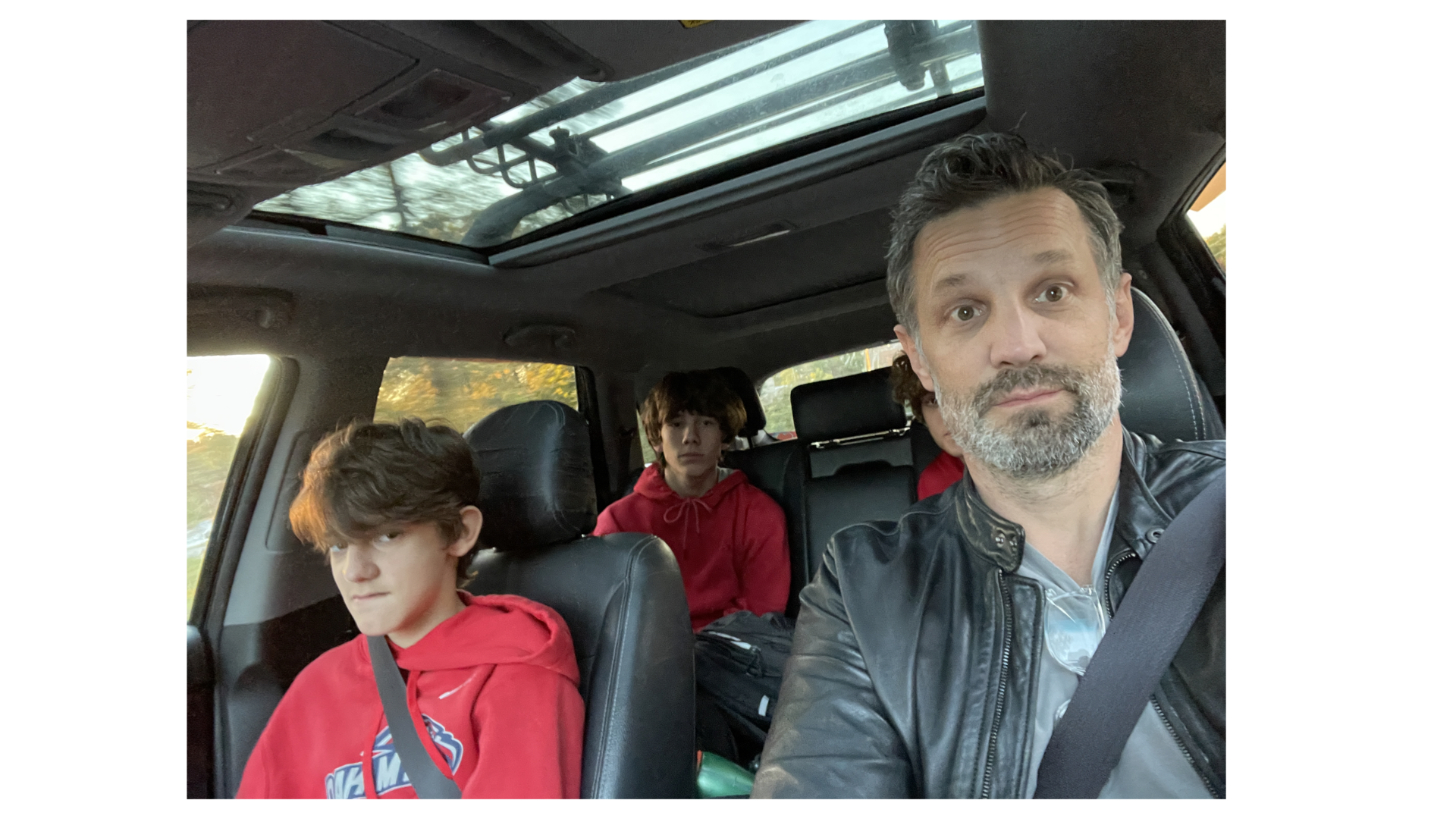 Judah won his first match with a :36 pin!
I loved teaching / training the boys. Mine and the others alike.
When the boys leave the mat, we always break it down with 2 ideas:
👉 #1 = what did you do really good (there's always SOMETHING they did well, even when they lose big)?
👉 #2 = what can you do better next time (there's always a learning moment here, even if they win big)?
These are small questions I ask of myself each night when I do my daily journal / evening wind-down in the Advance Planner (except on the nights when Beth and I watch Netflix + chill + fall asleep and then I have to make it up the next morning 😂.)
And, it was a great pattern some of the boys locked onto— easily. It doesn't beat anybody up (i.e., "you suck!") and it always affirms them…
Boys who lost big the first match were affirmed on their aggression (question 1) and came back MORE aggressive in the next match and WON. Boys who who their first match were able to tweak a few things, make adjustments, and get even better…
That's one of the things I like about wrestling. It's just you. And you're responsible….
⭐️⭐️⭐️
Tuesday, Salter's school (Oak Mountain) hosted a parent's "open house," along with a Veterans Day presentation. We saw his class room, then listened to the kids perform a patriotic-themed show for about 25 minutes.
Here we are with Salter—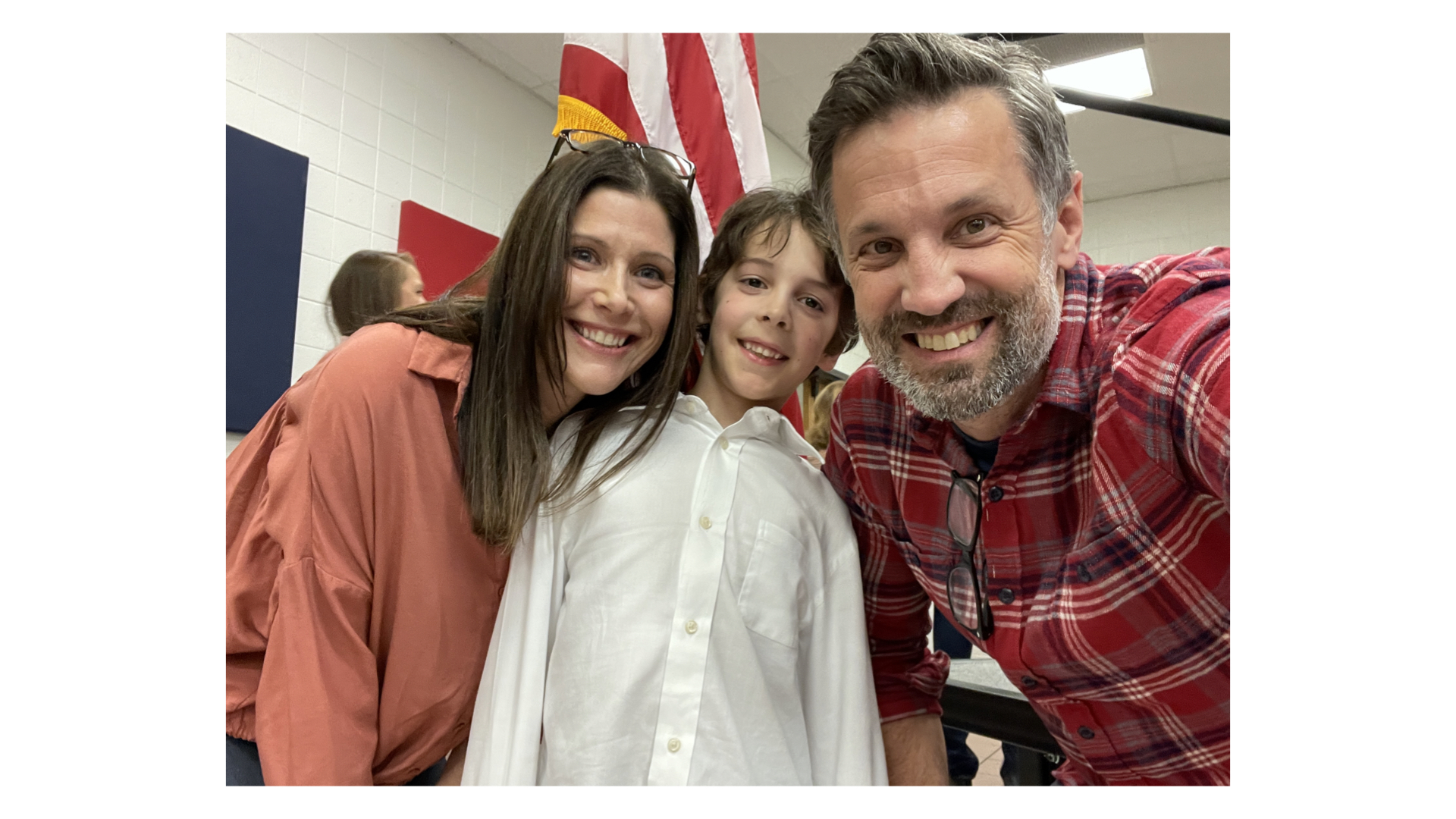 And, of course, he wanted to show us HIS picture on the wall in the hall.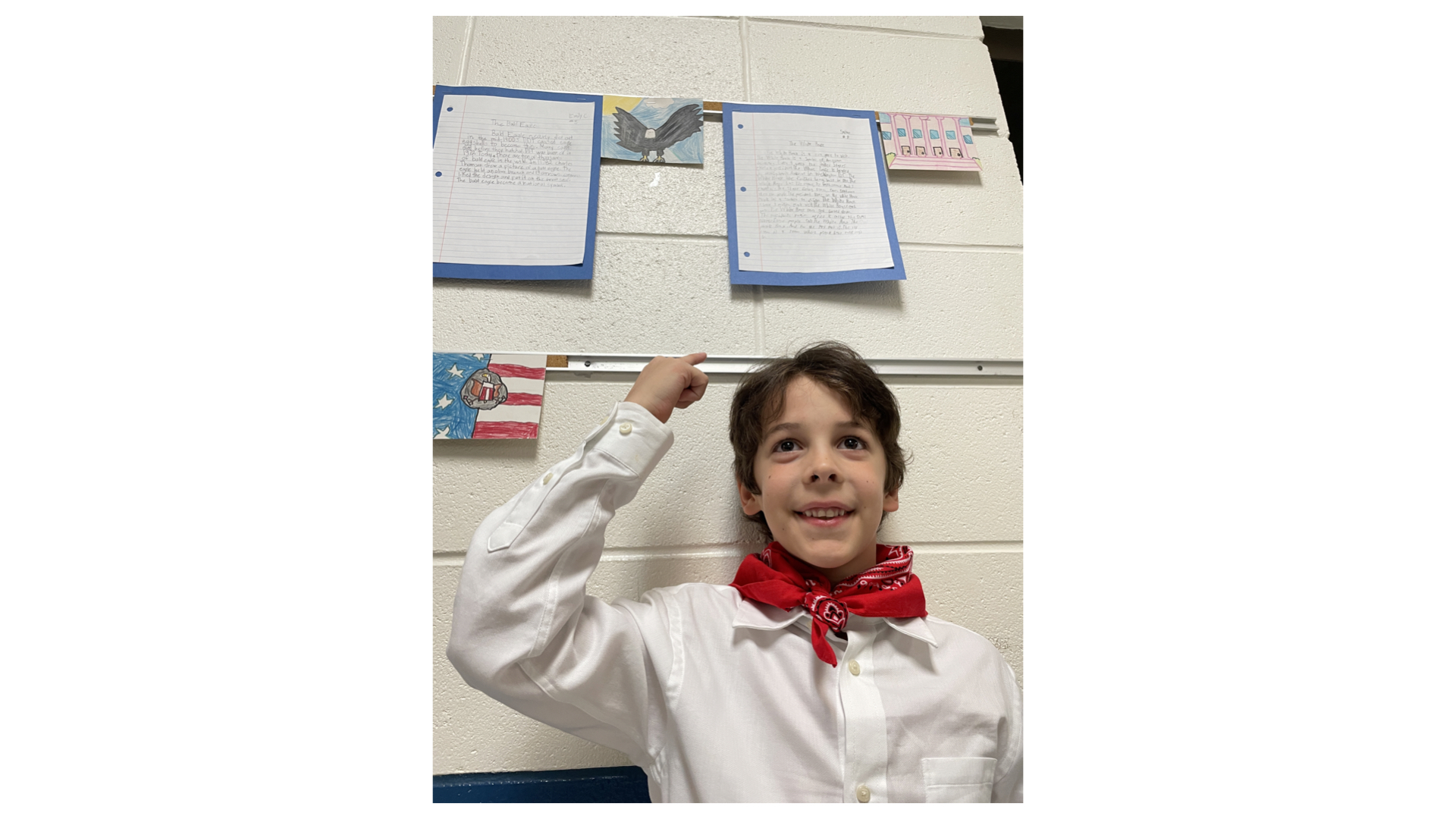 🚌🚌🚌🚌🚌🚌

Field = This week I finished some of the heavy-lifting on the new 5-week Freedom March intensive (registration opens this week / course begins the week of November 22).
As part of the project, I recently—
👉 finished the webpage (posts on Tuesday)
👉 released 6 new podcast upsides (to introduce the topic and share more about what to expect from the course)
👉 completed the final edits on the workbook (I outlined the course, but then felt it needed something more robust, a daily tool people could use)
You can find the latest episodes of the podcast at:
(These are all bonus episodes following episode #94, and will come in BEFORE #95)
🚌🚌🚌🚌🚌🚌
Faith = Small group
This has been a great journey over the past few weeks. I'll post more about it next week.
🚌🚌🚌🚌🚌🚌
The Oola guys, Dave and Troy, are hosting their annual Oola-palooza, life-coaching workshop in Nashville in a few weeks. They need a place close to the city to send the bus— instead of driving it cross-country.
Troy sent it early (better an earlier arrival than too late), and the efficient transport-guy got it here even EARLIER than planned…
So…
That's the Oola bus below, ready to go into the garage (I shot this before removing the roof rack to put it indoors— it misses the garage door by about 2 inches!).
The guy will be in the Homewood area the 30th if you want to see the bus, here the 4-1-1 on the Oola framework. Details all TBA.
🚌🚌🚌🚌🚌🚌
Fun = late for school? Not a problem… Starbucks with #Mini
Monday, I took the kids to school. We usually roll out by 7:05am, but… well… time change…
It makes no logical sense that the time change should throw us off, either way, but it does…
We were running a bit later than usual, which meant we got stuck in the traffic. Took us 40 minutes to go less than 4 miles.
In the flurry of it all, Mini missed breakfast.
So, after remember first period was choir, we dropped the others and opted for a late check-in. We drove BACK in the same direction (no traffic now, as everyone was already at school), and made it all the way back less than 30 minutes later— even with the stop.
Sometimes, when the day isn't going like you planned, you've got to press "pause," take a moment, enjoy what you can, and then get back into the grind.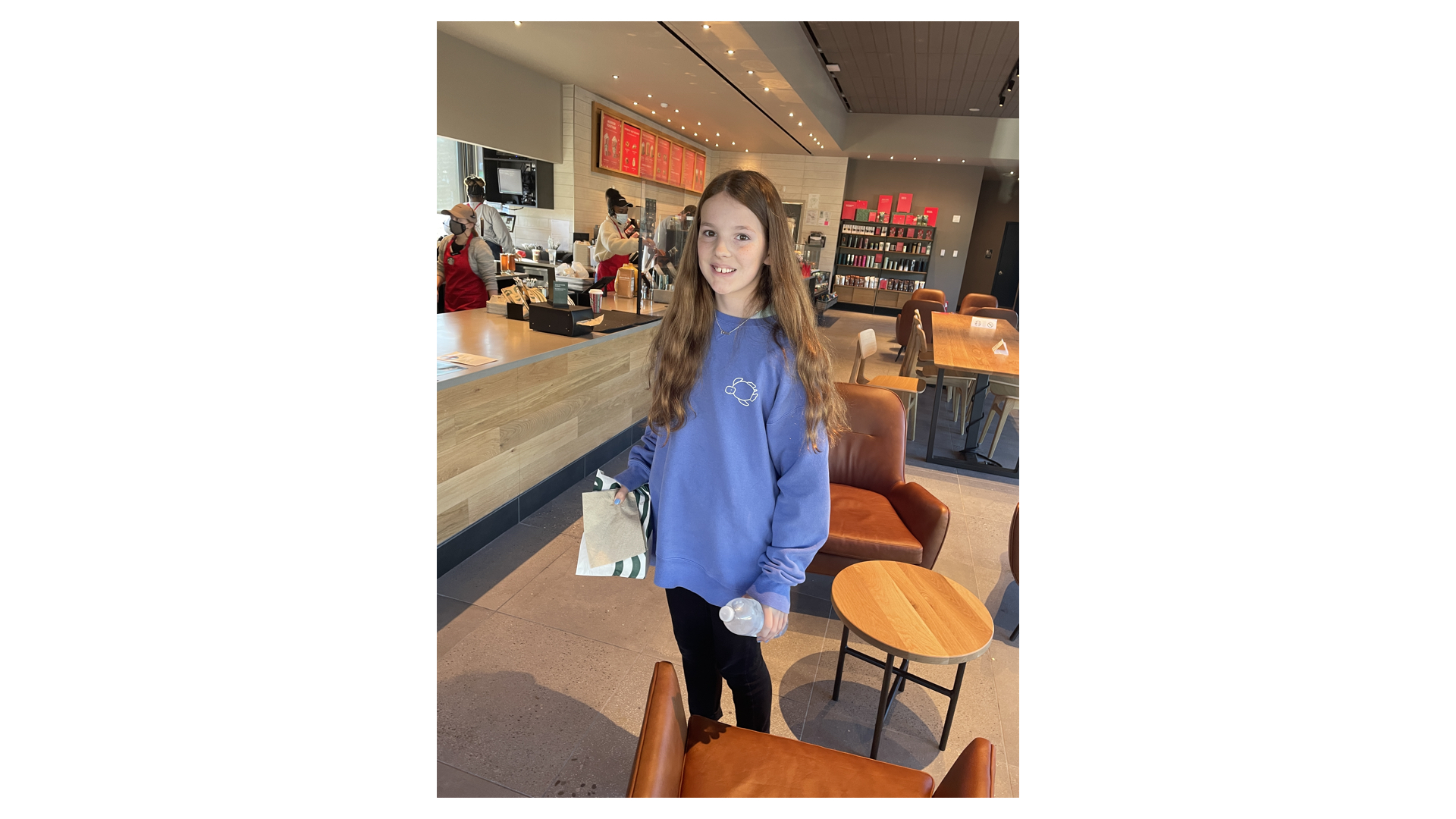 🚌🚌🚌🚌🚌
That's the highlight reel for the week
There's always MORE big stuff and MORE minutia…
But, every night (again, except the nights I fall asleep watching TV!), I take a few minutes and flip through my planner. It has two pages per day for planning, followed by two pages per day for reflecting and journaling.
The journaling pages include a few prompts (i.e., "Three things you're thankful for today…", "Something you could have done better…", "An area where you added value to your family, your business, or some one else…").
I use this tool to keep me focused— and (as much as possible) push everything in the same direction.
You've got a lot going on, too. The planner will help you achieve more while focusing on the things which matter the most.
Take a free test drive by downloading the ENTIRE planner at www.Jenkins.tv/FreePlannerPDF or purchase the hardback at www.Jenkins.tv/AP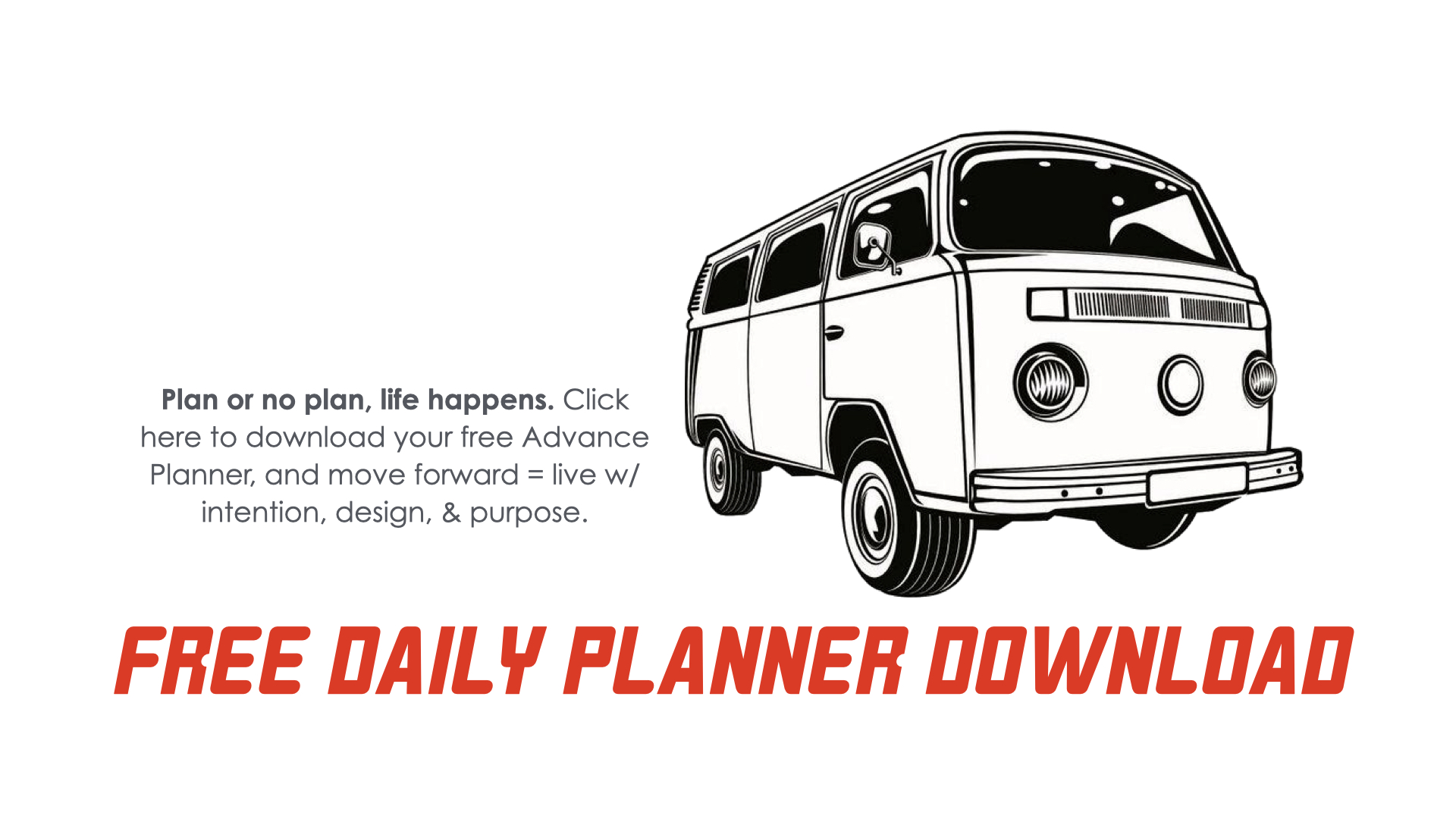 Never miss a new post + podcast!
Join our mailing list to receive the latest news and updates
We hate SPAM. We will never sell your information, for any reason.