Top 7 = Hangin' with the girls (always cost money, always get more than you pay for)
Oct 24, 2022
Ah, the Top 7…
I sit down at some point each weekend, ideally on a Sunday afternoon, while planning the week ahead and doing my weekly review of the week behind, and make a few notes.
The planner I use— which I designed for the Advance workshops I led for a season— contains journaling prompts for each day where I, generally, jot down 3 things I'm grateful for (as well as some things I could have done better, etc.).
Here's a planning page...
You can download the planner free at www.Jenkins.tv/FreePlannerPDF.
Or, purchase it in our online store at https://www.thehilltop.shop/product-page/advance-planner
That said, here's a look at my Top 7— at least one thing in each of the 7 keys of life listed in the planner…
🚌🚌🚌🚌🚌🚌🚌
Fitness = No more milk / dairy (experiment)
Last week I (finally) noticed that almost every time I drank coffee with lots of cream and honey, my stomach— within 15-20 minutes— felt like it was going to explode. I finally made a possible correlation.
"Maybe it's the milk and honey," I reasoned.
Human babies can't digest their own mother's milk after a certain age— yet we just presume we can digest the milk from a completely different mammal. Plus, all sorts of research suggests that not only is dairy NOT good for you, it causes loads of health issues which we've learned to just tolerate.
Further, the dose of concentrated sugar that comes in the form of honey that early in the morning…
🐮🐮🐮
I decided punt the extra ingredients for a week— juste a week— and see if anything changed. Remarkably, I feel much better.
I used to think I really liked coffee. Not so much. I discovered that I really LOVE cream and sugar.
🚌🚌🚌🚌🚌🚌🚌
Finance = Outlined the "Amplify" book
Over the past few years, I've written a lot, shot several video courses, and even run a subscription / membership site. I've learned, from the trenches, a few things about cranking out courses and content and books and blogs and all those sorts of things.
Regularly, people reach out: "Can you help?"
Most of them have a message or an idea and incredible insights they want to share. They're just not sure where to begin.
Most people think of content only in terms of a book. And that's honestly not a bad place to begin— writing the book helps you synthesize your ideas, it creates the discipline you need to keep churning the good stuff, and it does enhance your credibility.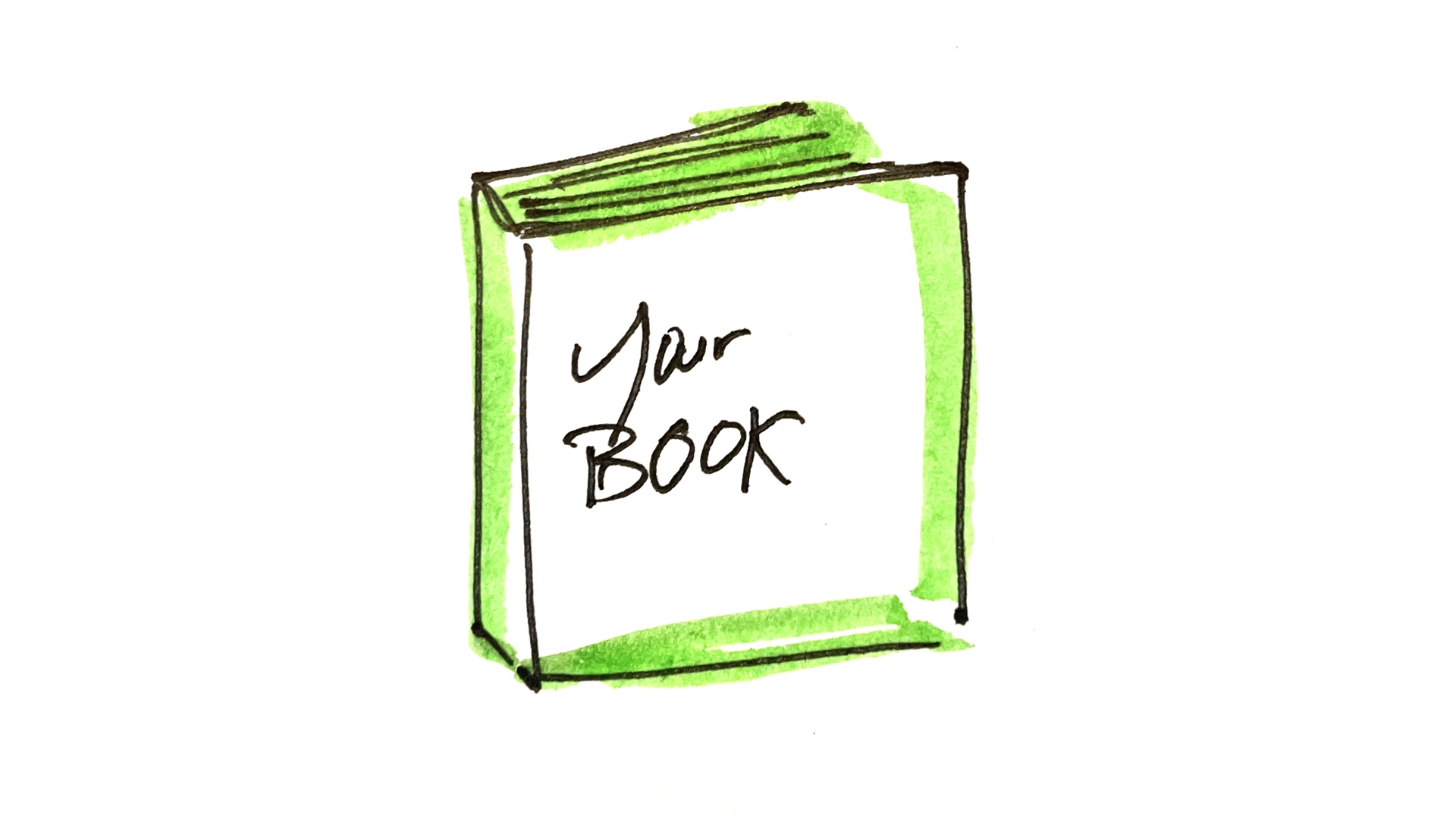 It's a great place to begin, but it's a horrible place to stop.
Most people can, with a few tweaks, push that same content into a podcast, a membership site, a course, and more…
In fact, once you have the pieces for any of the items below, you essentially have them all— you just need to repackage them.
These are the sketches from a journal / notebook, by the way (the numbers are all pages in the journal, where I looped back and made a blue highlight for myself as to where in the book I placed more thoughts on that topic).
I've had these ideas floating in my head (somewhere in there) for the past few years. In fact, these are some of the strategies I use in my weekly flow— for myself, employers, and even clients.
I've just never written it all down.
📕📕📕📕📕
The more I work with others, though, the more I found myself explaining funnels and frequency of posting and taking parts of a course to put in a blog to promote coaching on the same topic and things like that…
… so, I need a playbook.
(If I have a playbook, I can hire my kids to help with some of this.)
And you, are someone you know, might need a playbook.
For now, learn more about the Amplify project (you've got something to say, we'll help you say it louder) at https://www.amplifyonline.info
🚌🚌🚌🚌🚌🚌🚌
Family = Dinner on Wednesday, Shoes on Saturday
Ivey had a few questions about school, a few plans to fine-tune, and more…
(She generally crushes most of this herself, and is making her way, but sometimes you need an outside voice. And, free meals don't hurt.)
We tried to hit-up North Italia, but with a 45-minute wait, we put our name on the text-list and found our way to… Chuy's.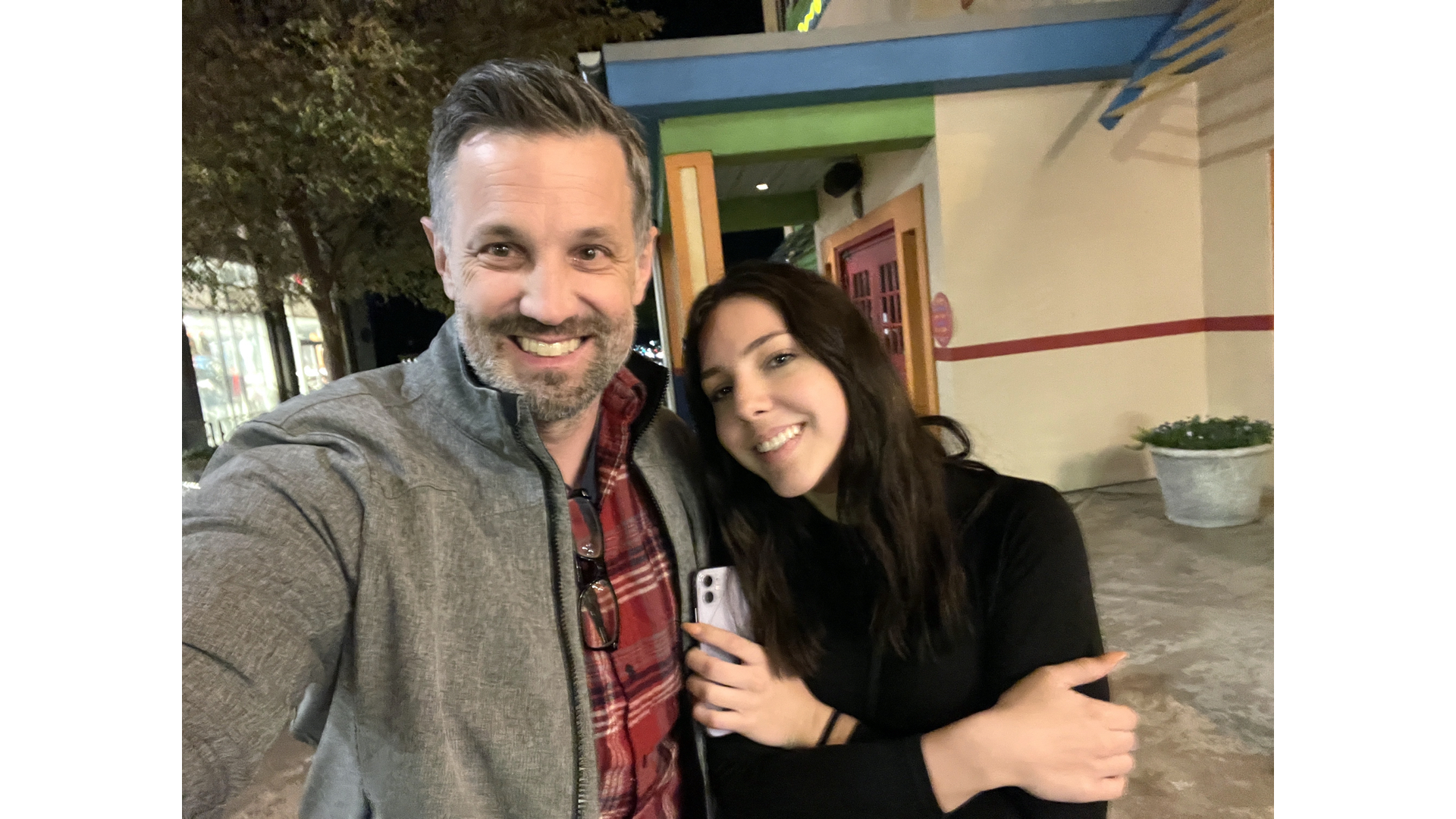 Saturday, Mini and I ran a few errands.
"I need body wash and shampoo and some other stuff," she said.
Stupid me. I thought body wash and shampoo and all that could all be rolled into one.
"That's disgusting," she told me.
We dropped Beth for an appointment and had about 30 more minutes to kill. We found our way, haphazardly, to the new Dick's Sporting Goods Outlet— in the old Best Buy location at the Target Shopping Center / 280.
After a few minutes of meandering, Mini suggested she *might have found a good deal on some shoes…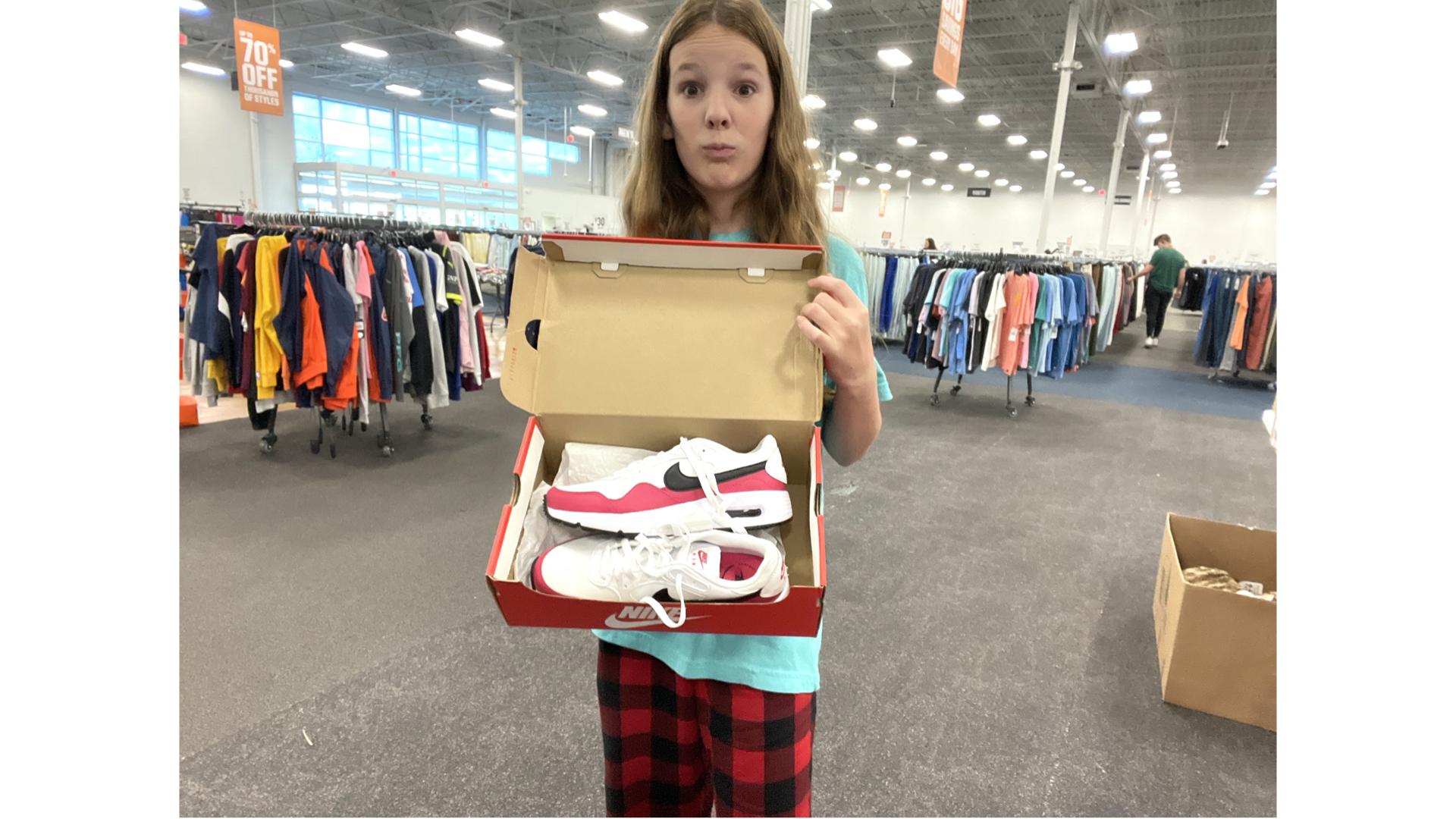 Yeah, we got 'em.
Notice the pajamas. It's about 3pm— not 9am.
🚌🚌🚌🚌🚌🚌🚌
Field = The slides are "finished" for the Warrior Hope Bible Study
I finished the slides for Disentangle, a Bible study for warriors overcoming PTSD and Moral Injury. We'll facilitate the final class with the "test group" next Monday evening at Crossbridge Community Church.
This project is part of the Warriors on Mission push at Crosswinds Foundation for Faith and Culture, where my friend Bob Waldrep has produced two (almost three!) documentaries on warrior-related trauma, as well as facilitated two other books.
Next week we'll sit and make a few adjustments based what we've learned over the past few weeks, we'll walk through some cover designs, then adjust slides to match…
I'll post as soon as we have a final product and the green light to start sharing.
🚌🚌🚌🚌🚌🚌🚌
Faith = The lesson from the recovery meeting
This week I taught about walking in the spirit…
In Romans we read the statement that "... those who are led by the Spirit of God are sons of God" (Romans 8:14).
This verse is interesting, because there are two words for son Paul could have used.
👉 Tecknon refers to a "child, an immature offspring." This son clearly has a relationship with his father. There's no question.
👉 Huois refers to a "mature son, an heir." This is the son who receives the inheritance of his father.
Notably, anyone can be a tecknon, but only the mature are huois. To be clear, both are still sons, but one gets to experience more of the father's wealth and goodness while walking in more freedom.
Here's another way to view the difference:
👉 You're a tecknon by virtue of birth.
👉 You're a huois by virtue of your growth.
The word used in Romans 8:14 is a form of huois— mature son, heir. You could read it like this:
Those who are led by the Spirit of God are the mature ones.
Mature sons of God demonstrate it by walking in sync with and being led by the Spirit. Immature sons don't.
Both are still sons, though.
🔥🔥🔥
We don't earn our sonship by walking in the Spirit, that is, by living from the inner man. We are sons, either way…
However, we display maturity when we walk in the Spirit. At that point, we show that we are not tecknon but huois.
And that changes our experience… this side of Heaven.
⭐️⭐️⭐️
I also double-dipped the content and posted a version of it on the podcast. Here's where you can follow along.
https://www.jenkins.tv/podcasts/lifelift/episodes/2147796875
🚌🚌🚌🚌🚌🚌🚌
Friends = Monday evening
JD rode to town, so after teaching Monday evening, we met Barbara (who was with Beth) at Surin 280.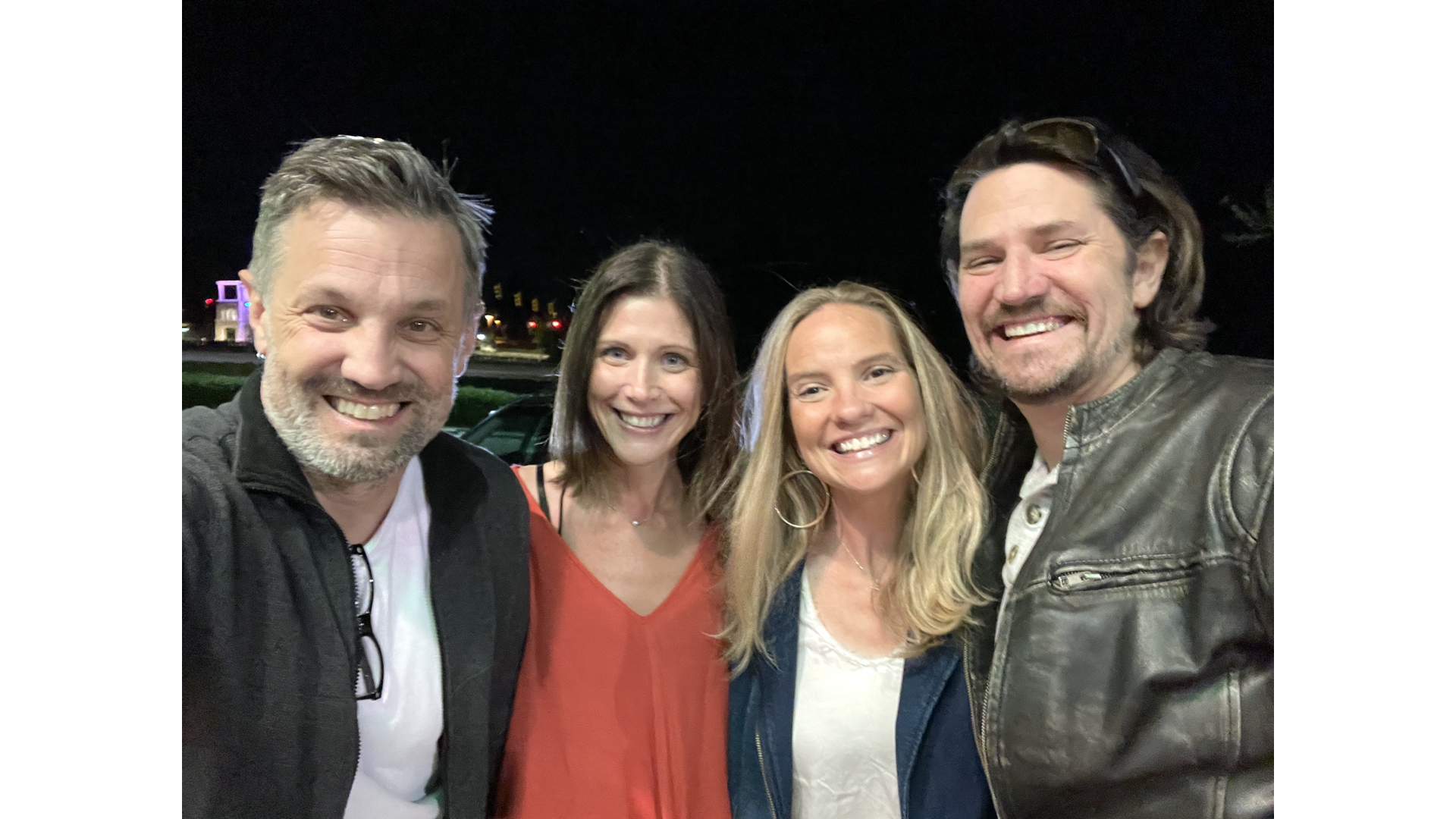 That's some kind of soup on the middle of the table. Not sure why they use the strange bowl— and I'm not even positive what they call the soup. But, there it is…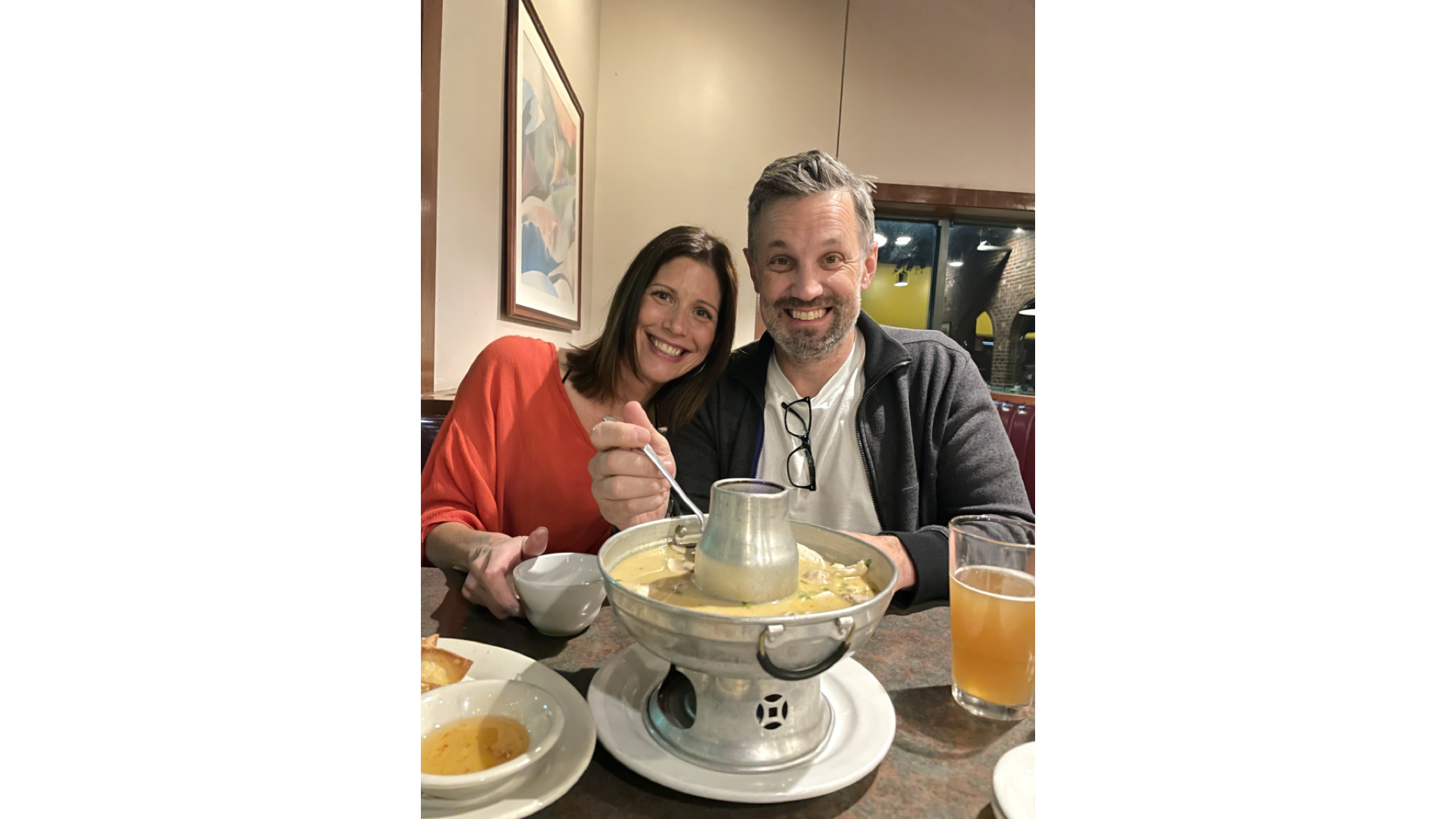 🚌🚌🚌🚌🚌🚌🚌
Fun = at ease— when you step out of the grind
This week was busy. Several important projects nearing the finish line; other ideas flowing freely for others.
There were so many moments— small pockets of time— I was able to capture and enjoy, though.
An easy morning at the coffee chop
Sitting on the deck, overlooking a small river in Helena with a friend, before heading to the Bible study
Watching the Netflix episode and then binge-watching two more
Fun doesn't always have to be big. Sometimes, it happens when you just step off the gas and enjoy a sense of ease…
🚌🚌🚌🚌🚌🚌🚌
If you're just now dropping in, each week I look back at the week behind + preview the week ahead— so I don't miss anything— and look and highlight at least one thing for which I'm grateful in each of the 7 key areas of life…
💙 Fitness
💰Finance
🏠 Family
🛠 Field (work, career)
🙏 Faith
👊 Friends
🎉 Fun
Download your free planner— the tool I use to manage the daily grind and then look back like this— at
Never miss a new post + podcast!
Join our mailing list to receive the latest news and updates
We hate SPAM. We will never sell your information, for any reason.