Top 7 = "blended" fams + why we do the "1st Sunday of the month" thing
Oct 17, 2022
Last week's Top 7 includes one reflections-- from Beth-- on what it means to be a "blended" family. Let's face it. There a LOT of them out there... but, very few people talk about it.
Last week, she did...
... and shared something revelatory about it all...
🚌🚌🚌🚌🚌🚌🚌
Fitness = Yes, I did it…
Not writing anything here this week… because nothing seems to have changed….
... sometimes, the win is the consistency.
🚌🚌🚌🚌🚌🚌🚌
Finance = 2 projects launched in the past two weeks…
Yep. That's enough keep the fam busy on this end. I'll write more about them later.
🚌🚌🚌🚌🚌🚌🚌
Family = Beth's post re: first Sunday night gathering
The best thing I read last week was this— Beth's post on social media about the "first Sunday night" gathering at our house with all our kids (and whatever friends they bring). Since 5 now have their own apartments and spaces, we figured it would be easier to just nail down a time that everyone ALWAYS knows we'll be doing SOMETHING, so they can plan accordingly…
Whatever birthdays are happening that month get celebrated at that time (or the one right after), so we all get together. Here's the pic + her post.
💙
Whoever coined the concept of "blending a family" probably wasn't an actual stepparent…
The word "blending" has actually become abrasive to my spirit.
Because…
Each one of our kids are jammed packed with their own flavor of awesomeness.
Early on, when we tried to "blend" them, it legit felt like life had tossed us all in a kitchen appliance with sharp blades meant to chop things into indistinguishable pieces.
That sounds dramatic ONLY if you've NOT experienced remarriage with older kids…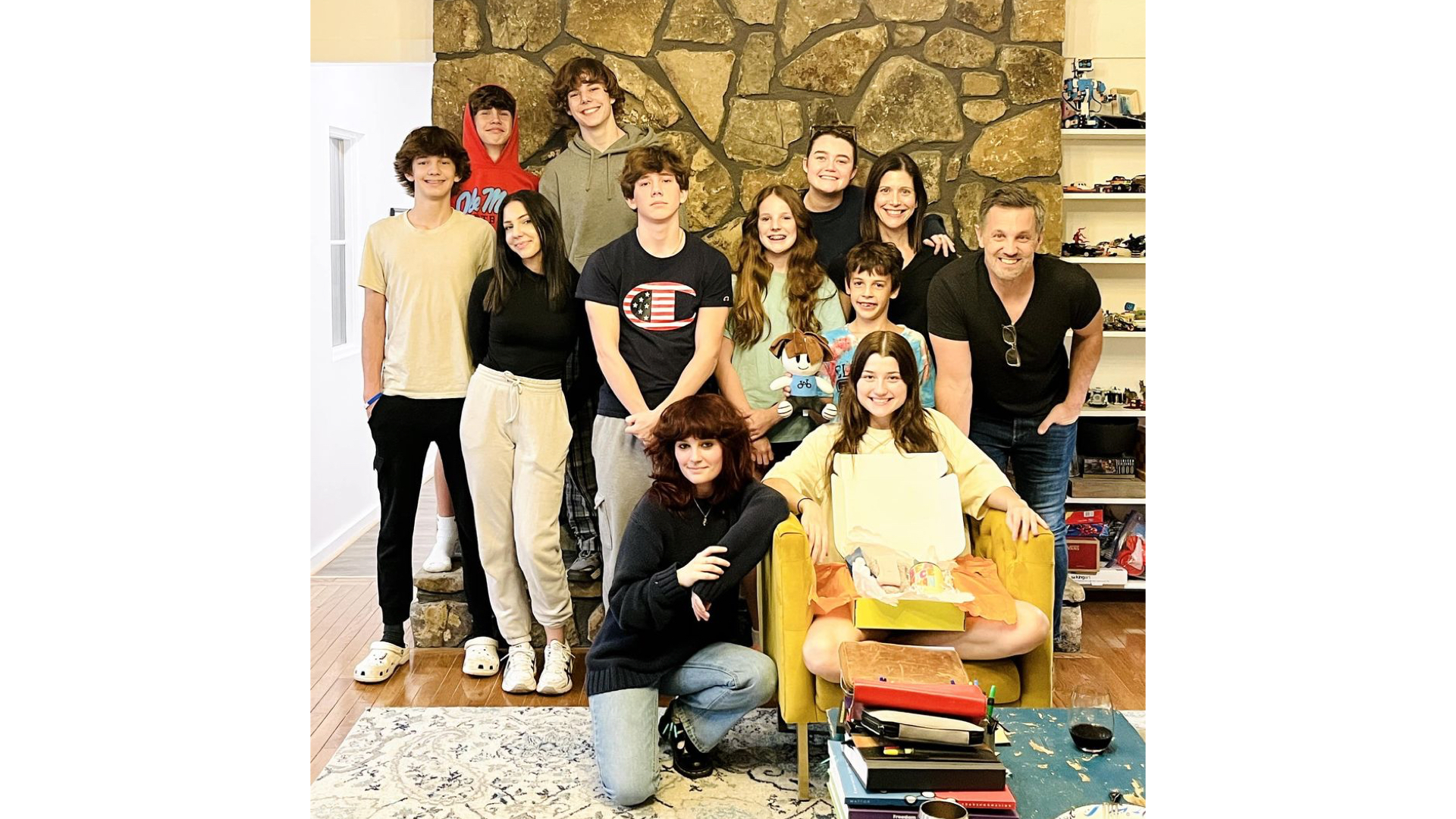 For those of us who have, let's just take a moment to celebrate small wins that lead to a true sense of belonging.
Because…
Relationships are hard, regardless of how you became to be in the same space.
Relationships are a choice, regardless of the blood line.
Relationships are messy, regardless of the best intentions.
And a true sense of belonging takes initiative + resources + commitment + energy + agency to change the things about yourself that become so apparent when seeking to do life with others.
These kids have helped me discover so much about myself, making me a better human.
I just pray one day I'll have the chance to translate it to them through how they experience me… how they grow to perceive "us"… and how they continue to agree to simply show up for the organized chaos of being together…
💙
🚌🚌🚌🚌🚌🚌🚌
Field = Beth, shipping, training…
Beth has run a marketing agency before— back in the day when they did billboards and radio and all the other things. And she's seen each transition since, working in several different businesses.
And she's worked as an accountant.
So…
… when a local ministry reached out about putting some processes in place, launching a new Bible study / small group curriculum, she knew exactly what to do and how to do it…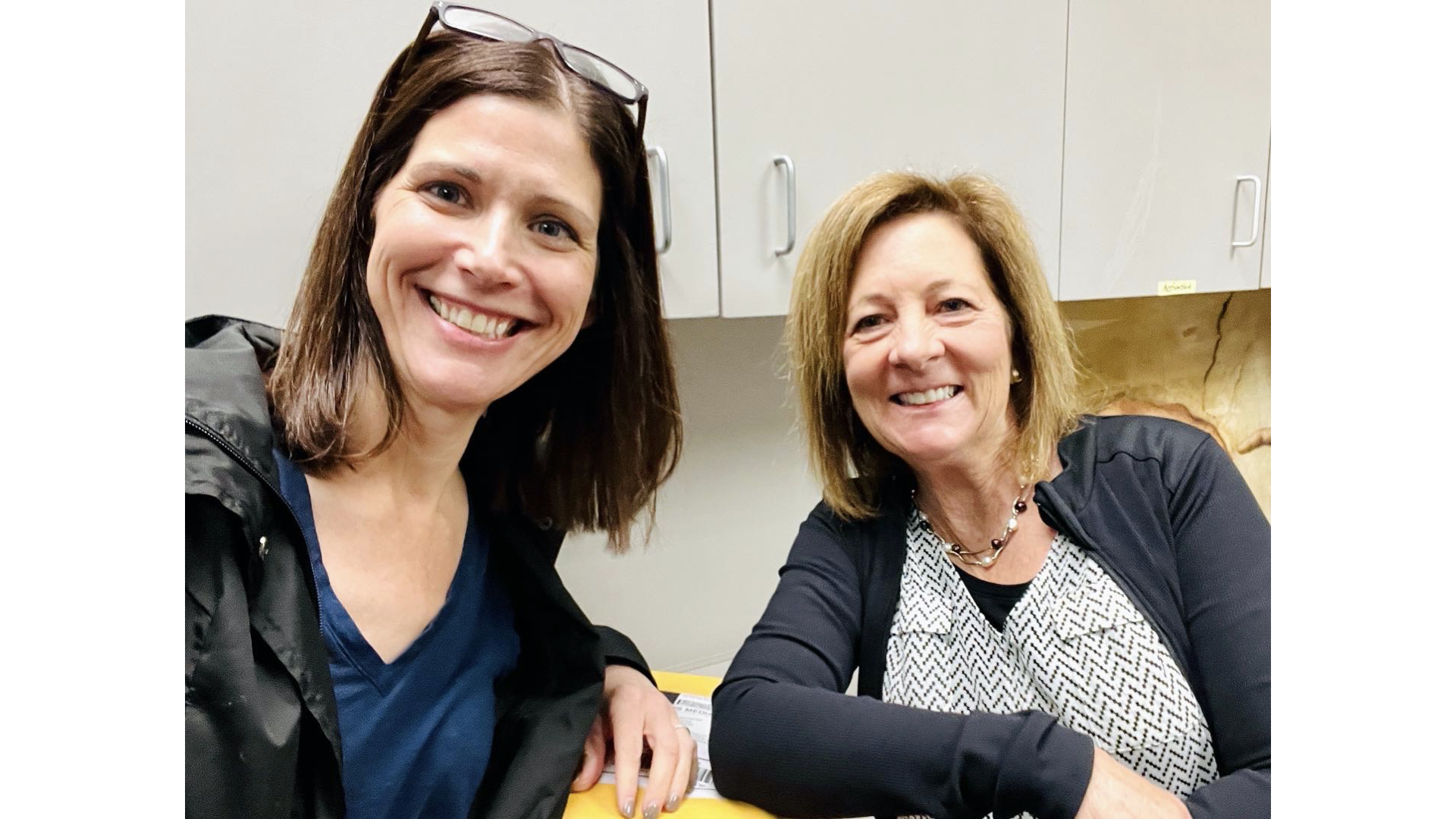 Last week the first orders began rolling in…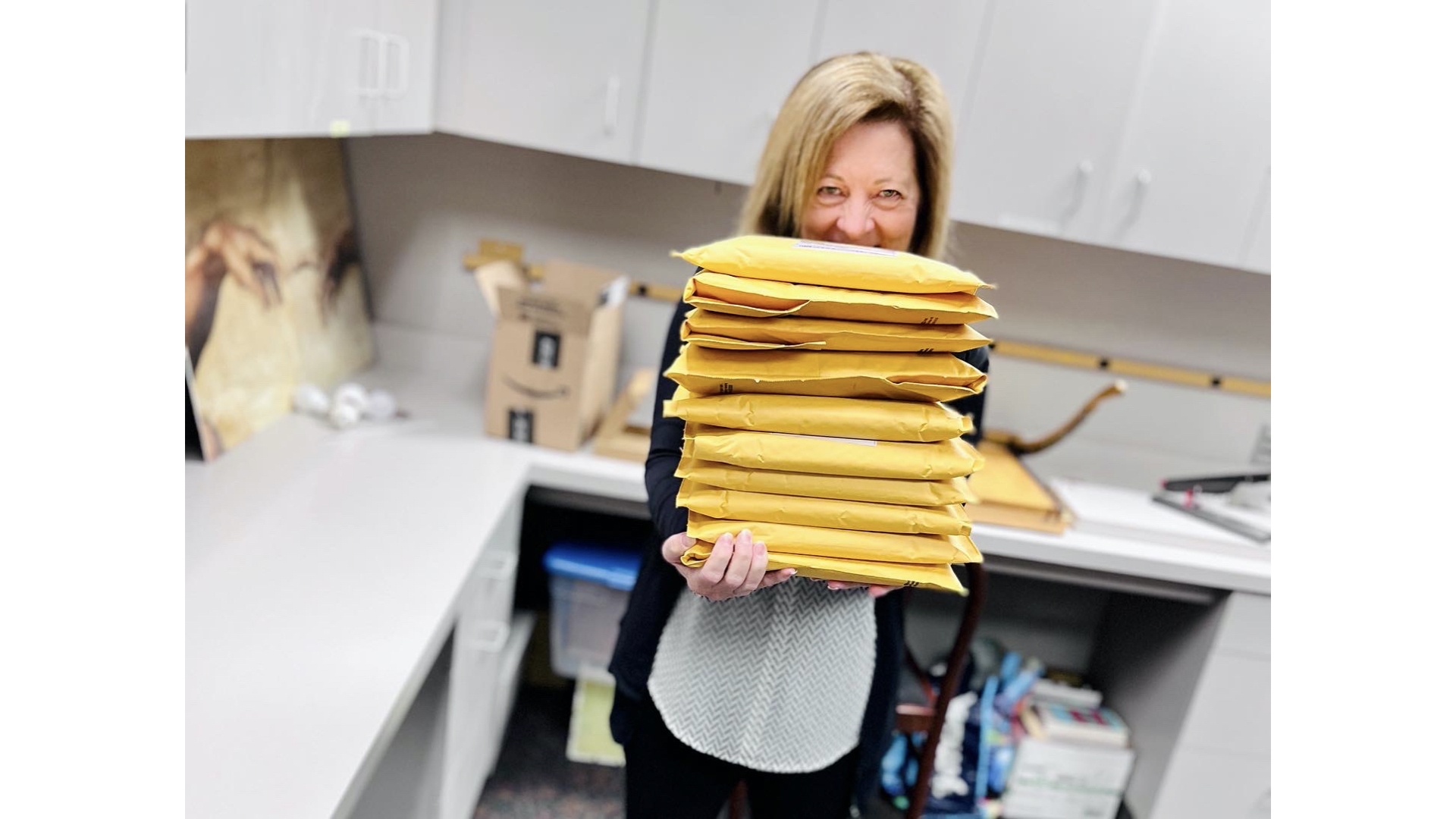 🚌🚌🚌🚌🚌🚌🚌
Faith = Recovery group, the power of right belief-systems
Last week I taught step 10 at the Freedom Recovery group in Oxford. Two more steps to go.
(Of course, teaching the steps— and listening to them) is so much easier than actual walking them out. Like every area of life, it's "easier said than done.")
But…
Over the past few weeks I've been pleasantly surprised at a few things—
🔥 You absolutely CAN teach robust theology to any group.
🔥 Right beliefs actually DO matter— because our thinking and thought patterns DO set the course of our life. If we're shackled by unhealthy, unGodly beliefs, we'll have a more difficult time (if not impossible) finding freedom.
🔥 I really DO enjoy teaching in large-group venues— and think I'm actually pretty good at it, even though I haven't done it consistently in a few years.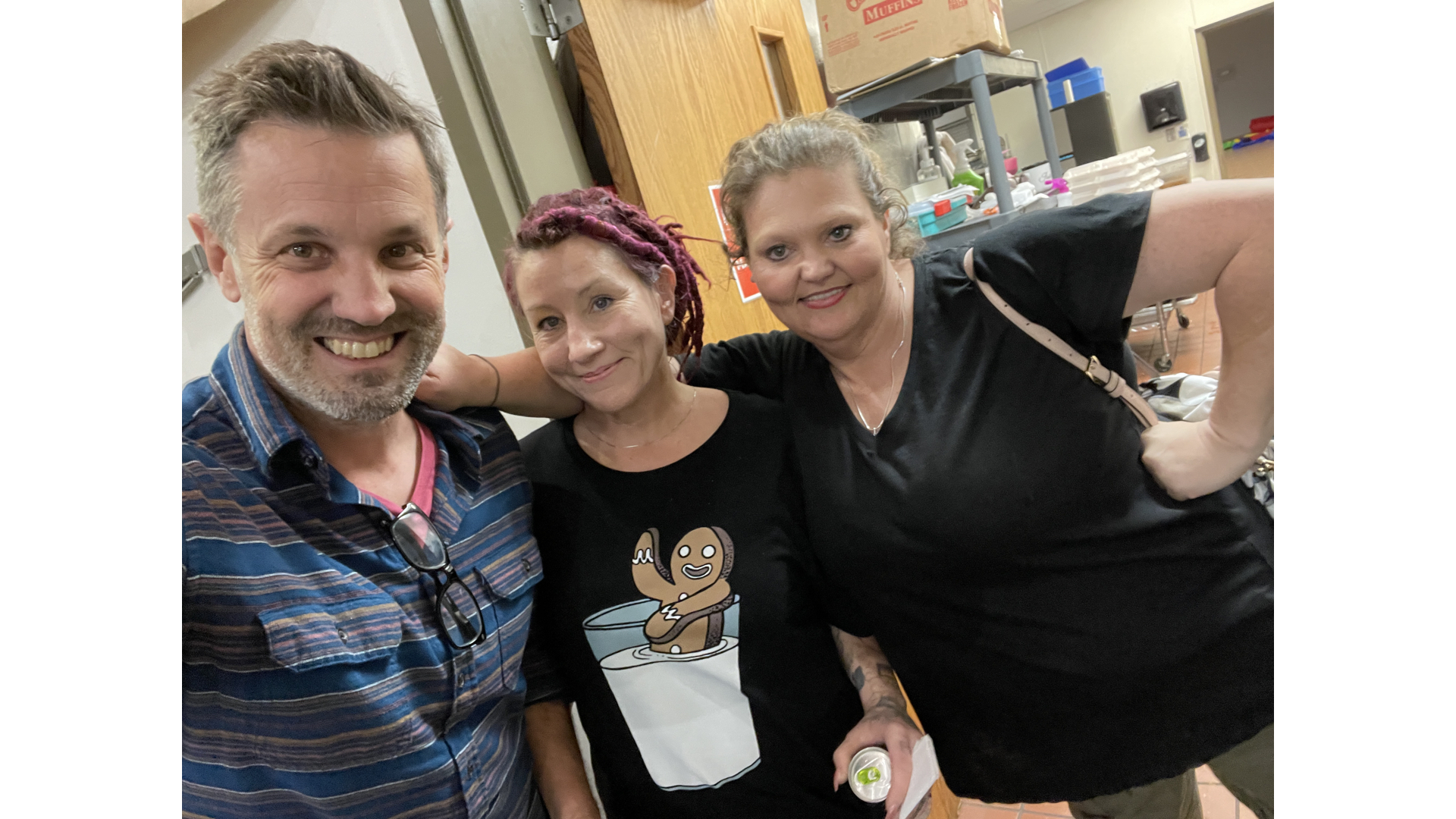 These are a few of the 200+ attenders at our group. Every week I look for the oddest / coolest t-shirts.
Last week (top) I spotted a gingerbread man in milk…
… and a Dr. Seuss-ish / Cat in the Hat prayer promo.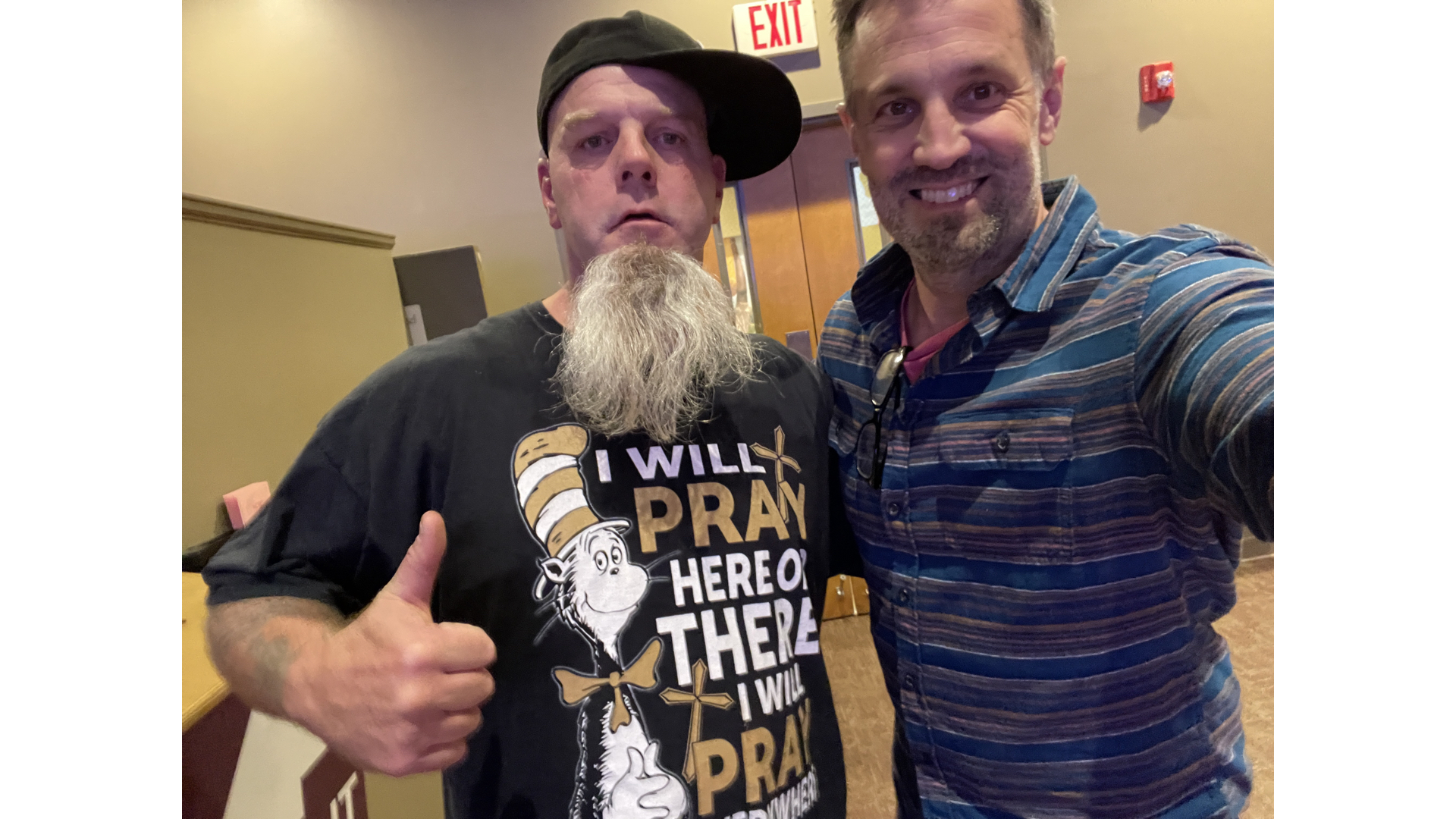 Each week, via social media or email, a few people reach out about the resources / content we teach…
Learn more about the book— and the entire project as it rolls out— at www.FreedomRecovery.online, where you can access the audiobook free.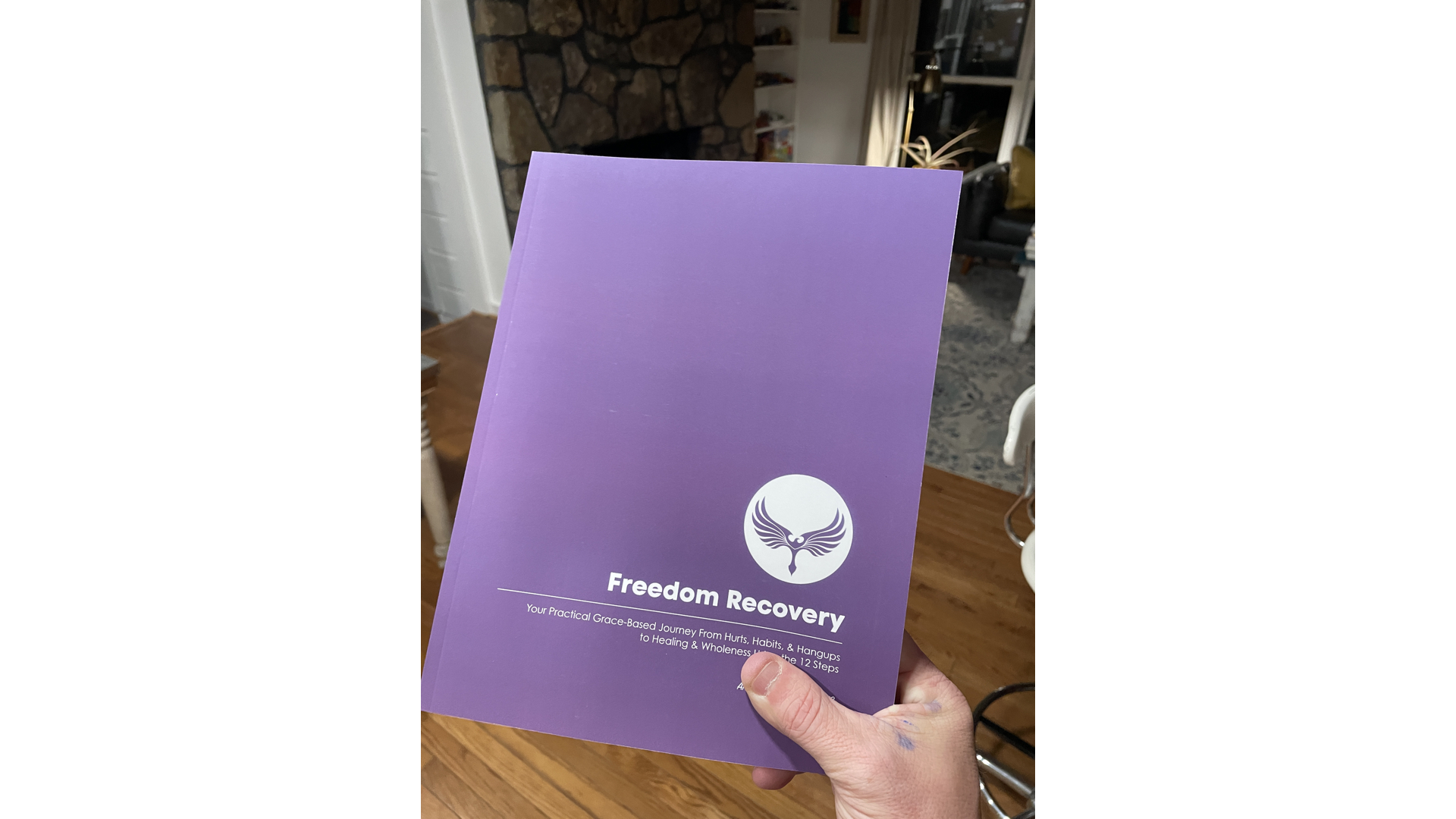 As well, last week on my podcast I spoke from some of my content in Step 11. The title of the talk is "How to change your experience of God on this side of Heaven," and can be found on my website or your favorite podcast providers:
💙 https://www.jenkins.tv/podcasts/lifelift/episodes/2147796875
(Links to providers are available from that link.)
🚌🚌🚌🚌🚌🚌🚌
Friends = Randy at Martin's + the revival at Mountaintop Church
Randy and I met up Tuesday afternoon at Martin's, a local BBQ place in Cahaba Heights. After 30-minutes or so, Benida (pictured below) walked in…
She's the rep for Back Forty, a local craft brewery in the downtown area. Moreover, it seems like every few times Randy and eat meet up, we bump into her.
And we rarely go to the same place.
This week, Benida told us about her son (who has autism).
"We were in church one Sunday," she reminisced, "and the preacher would NOT close down the invitation until just one more person came down. He was determined that someone was going to get saved."
She told us they had been there for what seemed like 15 runs back through the invitational song when her son finally had enough. From the balcony, he began waving his hands, and voicing his frustration audibly— such that everyone in the auditorium could hear.
The problem— or potential— was that it didn't SOUND like frustration. It seemed more nondescript than anything else, which the pastor (and other by-standers) interpreted as the Holy Spirit moving.
The pastor responded, "Yes! I hear you. In the balcony!"
People began cheering…
… then flooding the aisles.
The autistic son, in his frustration, spawned a revival.
🔥
I got to thinking…
Did that pastor NOT hear the voice of God, when he THOUGHT for sure that more people needed to be saved?
And were the people who got saved any LESS saved because it was a cry of "I'm done with this" that got misinterpreted and caused them to finally step over the line…?
Or is it that God truly works all things, at all times, in all ways, for something bigger and better in beautiful ways we can't quite understand…?
I think it's the latter…
🚌🚌🚌🚌🚌🚌🚌
Fun = Shunk Gulley ain't so bad, even if Alabama loses
Beth and I bounced down to 30A to see her parents' new place this weekend (they live in Freeport, a few miles away, but that didn't stop us from making it all the way to the coast). We met them for dinner Friday evening at Down Island, a local place, then visited…
Saturday, we went to see the nieces and nephews. Beth, her sister, her mom, and the kids went to the beach. The guys watched the Alabama game at Shunk Gulley.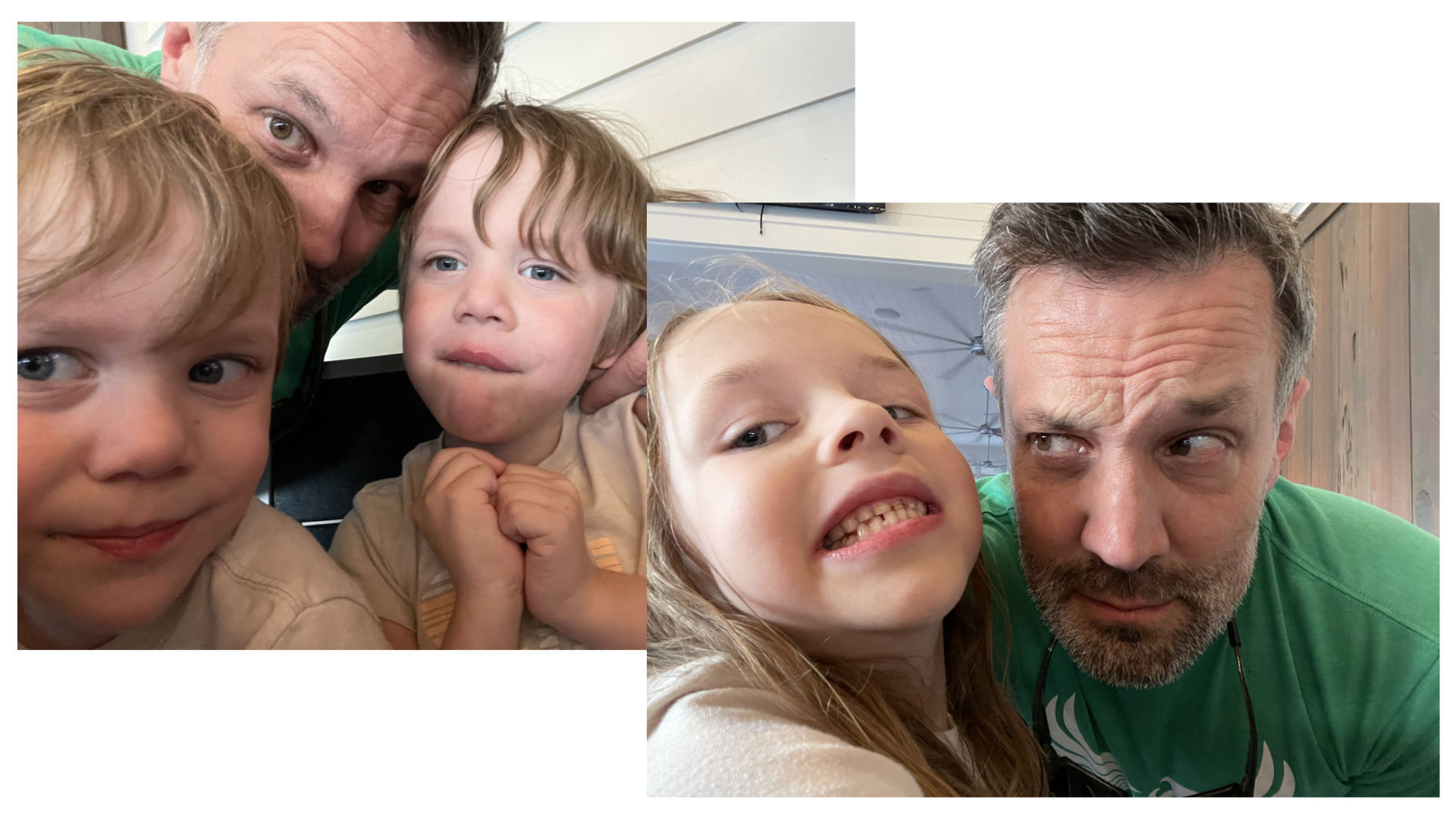 And even if Alabama lost— and even if the field was covered with flags (most of them well-deserved), it was a great game and a fun atmosphere to enjoy it— about half full of Tennessee faithful who've been waiting over a decade for that moments, half full of Alabama fans who never expect to lose…
In the end, I decided the game it totally irrelevant to Alabama's season.
Think about it:
⭐️ The road to the national championship goes THROUGH the SEC championship. Lose there, you're done.
⭐️ Alabama still has a path there— they just need to beat Ole Miss, Mississippi State, Auburn, and LSU…
⭐️ If they lost to ANY of those teams and had beaten Tennessee (and SEC East team), they still would NOT be going to the SEC championship.
In other words, nothing's changed.
🚌🚌🚌🚌🚌🚌🚌
So that's a wrap. And concludes the highlight reel for the week.
Download your free Advance Planner, the tool I use to manage my week, plus reflect on all this stuff, at www.Jenkins.tv/FreePlannerPDF.
Never miss a new post + podcast!
Join our mailing list to receive the latest news and updates
We hate SPAM. We will never sell your information, for any reason.