Top 7 = Karaoke (spontaneous), the bacon club, and the big hill
Oct 03, 2022
A spontaneous evening at the Starz Karaoke Lounge, a bacon club, and more all make this week's Top 7….
🚌🚌🚌🚌🚌🚌🚌
Fitness = Long Sunday run
Nothing shocking about this one— I regularly talk about the ease and pace and mental break that long, slow runs provide…
Last Sunday, I took another trot through the neighborhood— and the nearby (closed) golf course.
Of note, there's a LOONNNGGGGG hill in our neighborhood, leading from the entrance off the main road up to our house. I generally walk it, using the time to stretch out and cool off.
This week, I mixed it up— I decided I could run the final hill. So, after 2 years of utilizing it for my cool down, I began running it…
🚌🚌🚌🚌🚌🚌🚌
Finance = breathing room
I posted here before about literally losing 90% of our income in a one week period— just over a year ago. One place I was working made some changes and did so honorably (and I'm still doing work for them— at an increased capacity). Another… well… long story short, dishonorably.
And, with a lot of money owed to us…
It'll sort at some point, I'm sure.
After the initial shock, we began building things back— and, in hindsight, see how that past experience not only prepared us with some skills we needed to acquire for the future, but also opened several doors (and, of course, provided great stories for books and lessons yet to be told).
This week, as I reflected back, I once again saw the Lord's hand in the "hard things," that is, those experiences we would NEVER choose, but always result in growth and— so many times— a "leveling up."
And, at this point, we're in a WAY BETTER place than we were when that fiasco ever happened… 75-80% better, in fact.
🚌🚌🚌🚌🚌🚌🚌
Family = Anna came home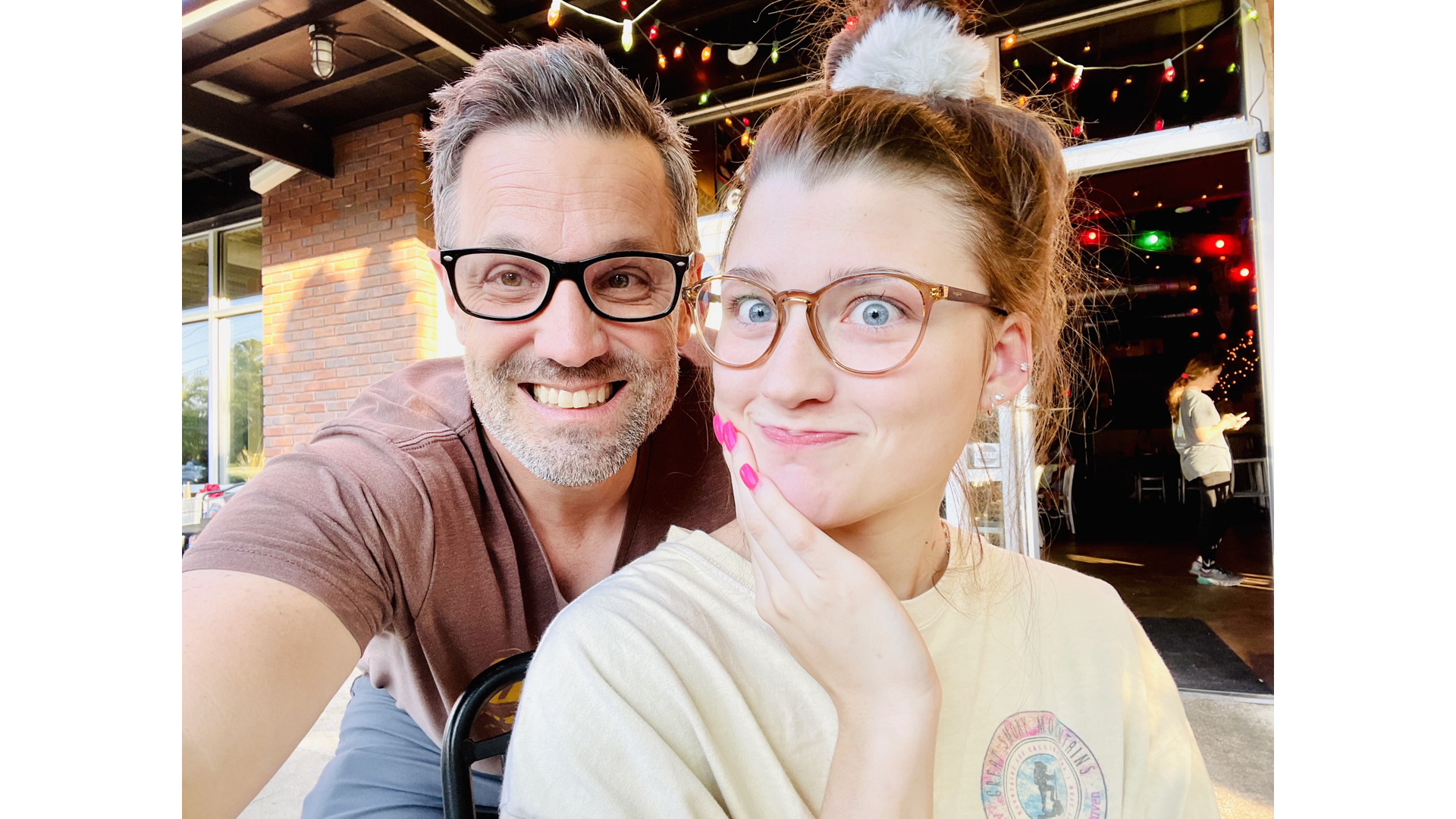 Anna drove home last weekend. Even though the last minute Auburn win kept her over-time at work, she still decided to make the planned trip.
Beth took her early Sunday for some mother-daughter time. Then she crashed at the house, and then we grabbed Taco Mama down 119 for dinner— giving her a head start on the way back home.
It's been exciting to see her growth over the past season— not an easy one for her, for sure. And, to se her step into some new things, meet new people, and make her "own way" forward.
🚌🚌🚌🚌🚌🚌🚌
Field = Early morning planning…
Not sure what prompted this pic by Beth. She sneak-snapped it last weekend when Anna was late (work) and we went to discuss a few work projects.
The upside of working together is that we can step out in moments like this, when time permits, and blur the lines between fun and work and play and family and big ideas and down time and just about everything else…
🚌🚌🚌🚌🚌🚌🚌
Faith = Transformation launches this weekend
In the pic above, I'm on the phone talking about the launch of this book, Transformation. It's a project a friend of mine, Kent, has been working on for quite some time.
For the past few months, we've helped him move his ideas from sermon series and small groups and other venues into this book… and then from this book onto the web… and then towards a launch.
He had a speaking gig last Saturday, so the team decided to do a "slow roll" / test-launch at that venue, just to see how things worked (i.e., test the background email sequences, webpages, etc.).
500+ people later, it works!
BTW, this COMING Saturday, he'll give away several of these at a live event where he's talking about the importance of this book and how it helps you experience supernatural transformation in your life AS WELL AS become an agent of supernatural transformation where you work, where you live… in your existing sphere of influence.
Pay the shipping and handling, and he'll send you the book FREE before it officially releases this weekend: www.LifeOfFreedom.site/free
By the way, there's a a video course AND audio component that's available as well.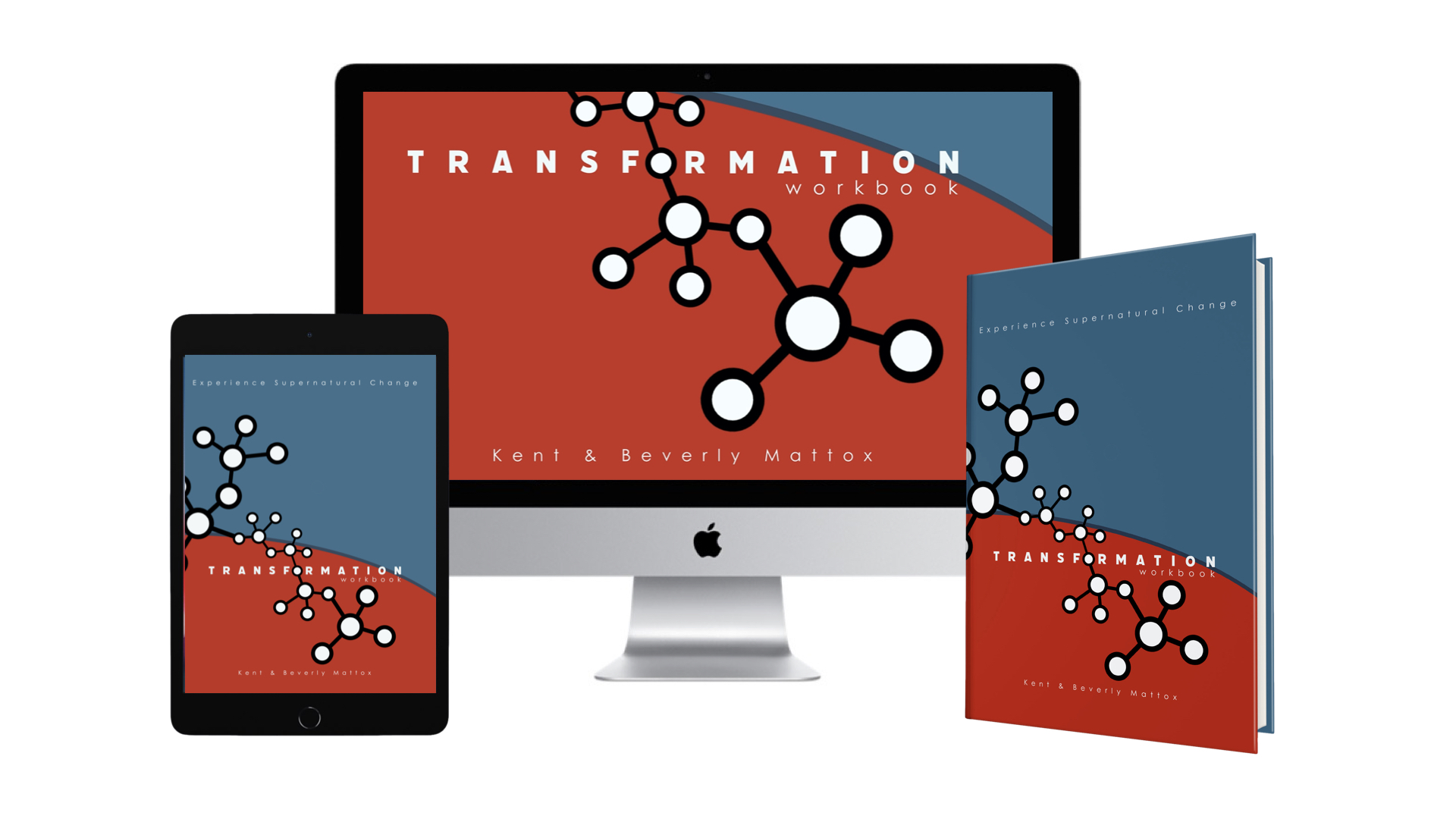 🚌🚌🚌🚌🚌🚌🚌
Friends = Taco Bell Friday / Saturday, etc.
That's Mini and a friend. I picked them up from the choir extravaganza Friday afternoon. Then, we grabbed Taco Bell.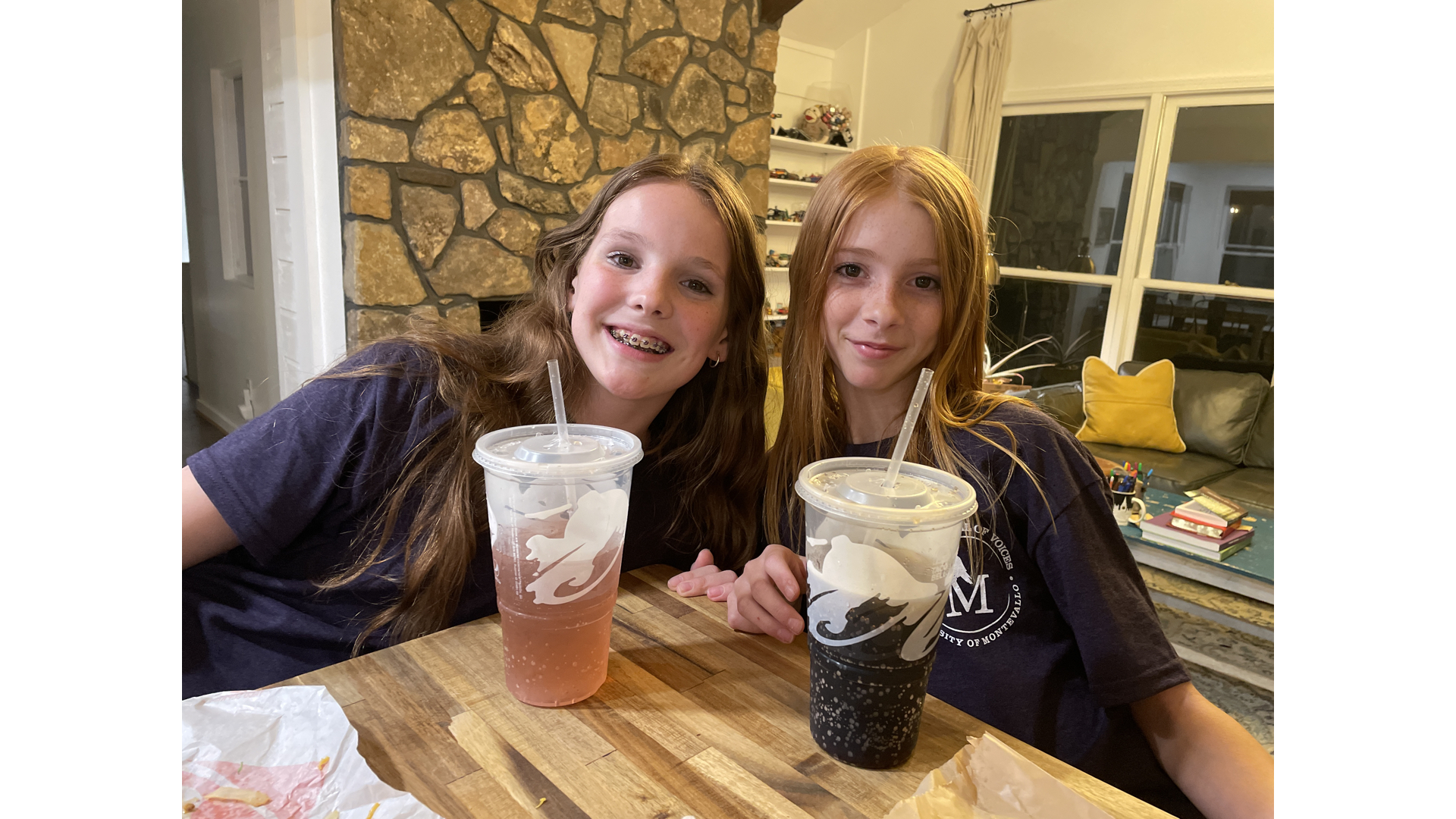 I was able to introduce Salter to one of the staples of my teenage diet, the Mexican Pizza.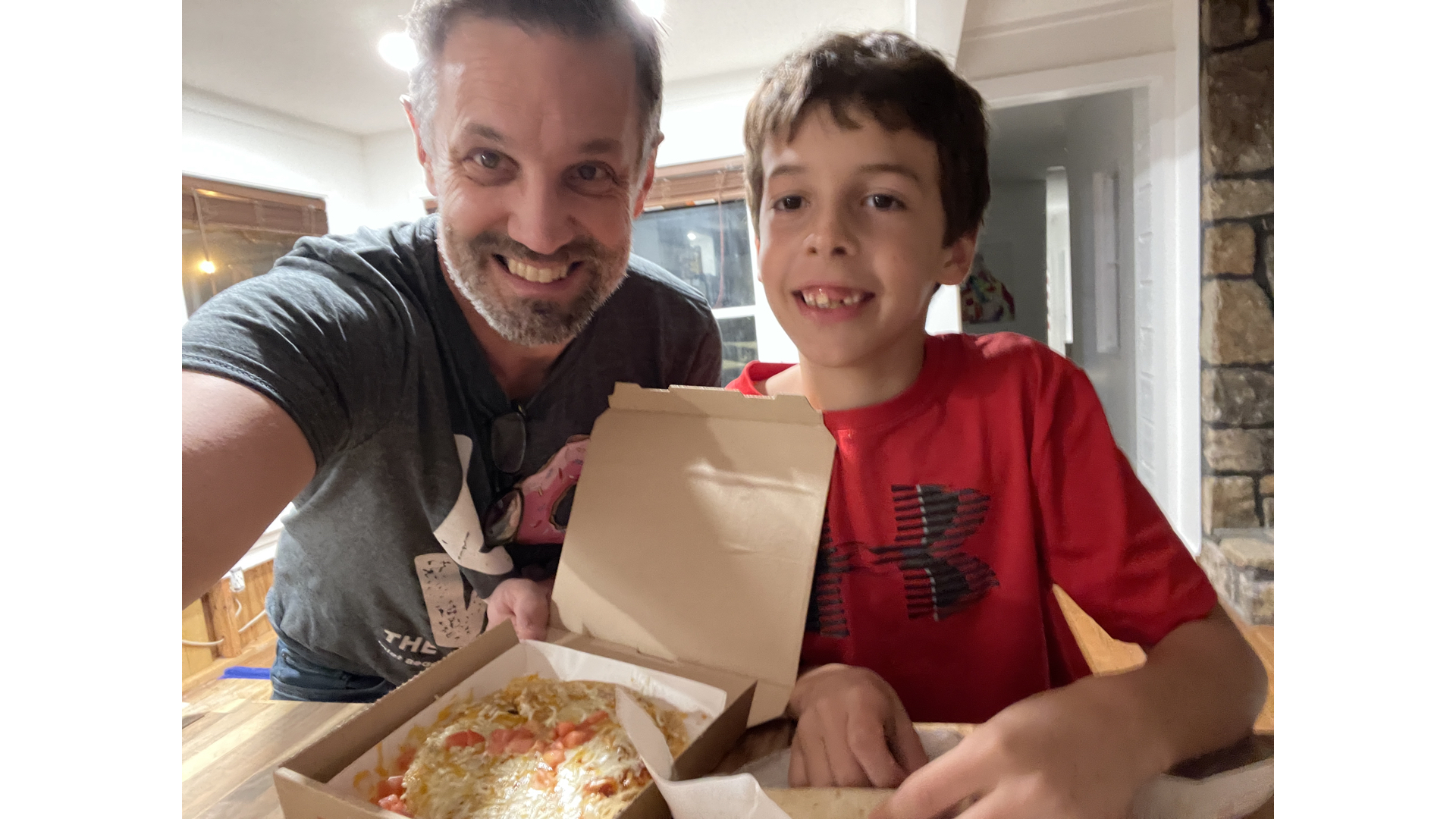 Beth and I have 10 kids in total. It seems, though, that even with FIVE of them now living outside the house (18+, all in college, etc.), we STILL have MORE than 10 at our home on any given weekend, at any given time.
And, of course, we love having this place as one of THE PLACES everyone can just land…
🚌🚌🚌🚌🚌🚌🚌
Fun = Saturday, all kinds of (great) nonsense
Saturday, Beth and I slept in…
Shortly after waking up, I received a text message from a mom of one of Salter's friends: "Is Salter coming to the birthday party?"
My thought…
😳
"Sure," I replied. Then, I phoned her to get all the details.
"I know they're not in the same home room this year," she said, "but Salter started a bacon club last year that my son is in…"
When she said that, I thought— 😜 BACON CLUB…
Apparently, there are 31 people in this bacon club, whatever the club entails...
🥓 🥓 🥓
While he was at the jump-park, I boomeranged back to the house and helped Beth set up for friends— Josh & Jamie and their boys— who were coming to watch the football game.
At some point around the first quarter, I noticed Em's car in the driveway…
… walked inside and noticed she was here.
I thought she had to work that day— being a "poor college student" who shuffles two jobs between classes and friends and all the other things.
"What are you doing here?"I asked. "I mean, I'm glad you ARE here, but didn't expect to see you…"
"Beth texted me and invited me," she said.
So, there she was… with Jamie and Beth— and a friend of HERS on the way.
It was a great surprise, and I marveled that Beth— a "stepmom" (officially) of Em's who stepped in AFTER Em had already "flown the coup" had reached out, maintained connection, and grafted her into our story in ways I (honestly) wouldn't have imagined or even had the foresight to always do in real time.
We're better together, for sure.
Em told me a few of her friends were going to a karaoke bar that evening. Apparently, there's one down 280, Starz Karaoke Lounge, that just celebrated it's 17th anniversary.
"Can we come?"I asked. "We'll hear you sign, then bail out so you guys can have your fun…"
"Sure!"
Here's Em belting it out…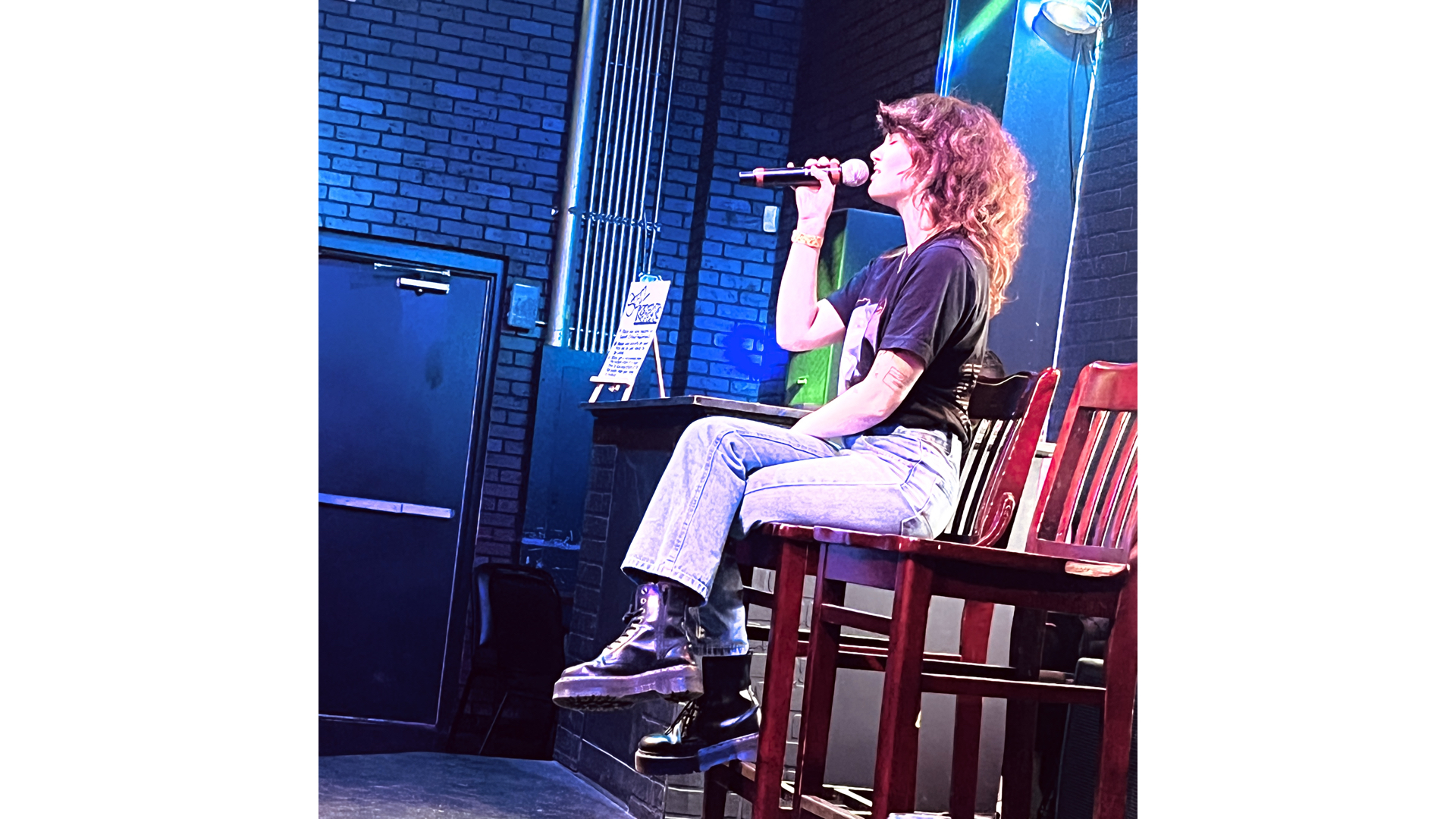 It reminded me of days almost a decade ago when I would teach on Tuesday evenings at the recovery center. She always accompanied me, brought her tracks with her (on cassette tape and CD), then sang a song as we settled in before the teaching time.
The residents ALWAYS loved her…
Here's another pic I snapped— foggy / hazy from the random lights and smoke / fog machines. That's James in the yellow and Vicki on the right.
And, yes, I'm wearing Christmas Guy— who's about to make another appearance on a shirt updated for Christmas 2022.
Here's what I loved the most about Saturday— at the beginning of the day the only thing planned was the football game. But that become "MORE" with the addition of family members…
… and Salter got to enjoy this party…
… and we made the Karaoke jam.
Again, most of it spontaneous.
🚌🚌🚌🚌🚌🚌🚌
That's the highlight reel for the week.
🥓 Every night I jot a few things I'm thankful for form that day— just bullet points, not journal entries.
🥓 I review them at the end of the week, during my weekly review.
🥓 As an additional step, I blog a bit about them here… really, as an exercise for myself, a way to look back as I continue stepping forward with Beth, rebuilding a new life together, a great chapter we get to write.
If you think the planner might help you, download it free at www.Jenkins.tv/FreePlannerPDF
Never miss a new post + podcast!
Join our mailing list to receive the latest news and updates
We hate SPAM. We will never sell your information, for any reason.