Blog: Top 7 = Abundance mindset + motivation lesson
Aug 23, 2021
This week's Top 7 includes a trip to HSV, a new pub, a new project, and… well… a bit more.

🚌🚌🚌🚌🚌
Fitness = #75Hard workout this week was one of my best…
Turns out, going into it, I didn't feel like doing it, at all. In fact, TBH, I thought I would do the indoor workout (Beachbody's Max 30, with a few add-ons) AND THEN walk to cover the 45-minute outdoor portion…
But, I began running…
… and, in good Forrest Gump fashion just continued running…
(I know, my kids who read this will have NO IDEA what to make of that comparison.)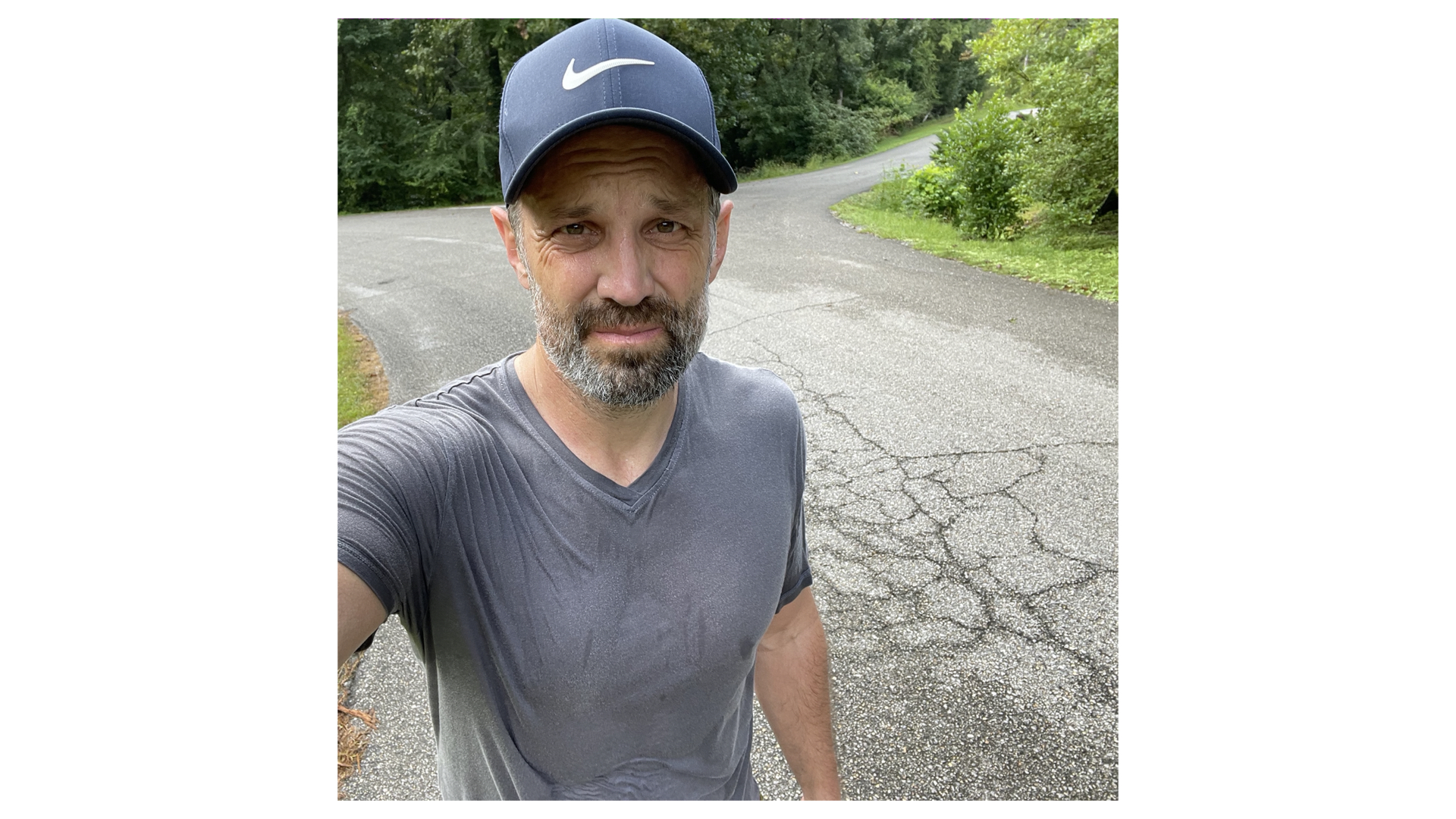 Here's what I learned…
Sometimes the motivation to do it comes in the actual doing…
Sounds odd, I know. We often think we NEED to get motivated first, and then we can step it up, get going, etc…
Then there's this…
C.S. Lewis, the famed author of the Chronicles of Narnia said that even when he didn't feel like praying, he just knelt and prayed…
… it was in those times, he wrote, that the supernatural kicked in, God showed up, and he most felt like it…
We often wait to feel it— anything— before we move, don't we…?
I've learned… some of my best workouts (a la in the #GarageFit gym here at the #Hilltop) happen on those days I don't actually WANT to get up and get moving…
Then, I rationalize…
What else am I gonna do with the next bit of time? Just lay here in the bed…?
Nah…
So I get up, and get moving…
And those are the days that seem to be the best day.
Can't explain it, it just works…
Then there are the days I don't feel like writing, but I do…
Or I don't feel like having that convo, but we step in and push anyway….
And the days I don't feel like…
… ah, you know what I'm saying.
Sure, sometimes we're motivated. And that's great.
But many times… some of the best things happen when we're not. And we just show up and step into it anyway.
Because a lot of time the motivation to do the thing comes in the actual doing…
🤷‍♂️
BTW, this week I've inserted the first of (at least) two podcast episodes about the #75Hard experiment. A lot of people have asked what I've learned from it. So, I've noted— so far— ten lessons / observations. The first airs Wednesday.
🚌

Finance = I download a new app this past week, one to help me save a little e bit of $$$.
I connected with my friend, Chris Craft, via LinkedIn— originally about the Oola #1B7 project.
"How about I purchase your app and you buy mine?" he asked.
I thought, "That makes sense. They aren't competing products. And if I want you to look at something I've been paid to represent in some capacity, I should also be willing to look at something you've been hired to present…"
"I've told a lot of guys that before," Chris said. "Too many people think we're in competition. And, I get it. We would be— if we were brand ambassadors, affiliates, for salesmen for the same product."
"But we're not…"
"I know," he said. "I've told entrepreneurs before… you need to support EACH OTHER! Sure, their thing might not work out for you— but at least give it a shot."
(A lot of people still won't, b/c the operate from a scarcity mindset— instead of a position of abundance and bounty.)
🤷‍♂️
I gave Chris' LIFE app a shot…
It has everything on it from podcasts about money to ways to save big, to ways to get cash back on things you already buy anyway….
Next time I'm at the coffee shop with Chris I'll get him to shoot a live video and post it…
🚌

Family = I'll give you one highlight from this week PLUS one from last…
Last week, date night w/ the fab + beautiful G4…
👉 picked her up from work (crushing it at @shoplunabhm)
👉 I did a bit of studying, planning a new app project while she did…
👉 someone *might have walked out the door and left her keys in the store, so we got a late start 🤪😂
But…
💙 rallied and went to PF Chang's. 40-minute wait. Left our name on the list…
💙 checked at North Italia. 30-minute wait. Left name on list again.
💙 scooted to Seasons 52, walked right in…
As soon as we sat, text messages from other places came in, but, you know… we were settled.
So, we split…
🔥 lobster + mozzarella flatbread
🔥 tuna (sushi-kind) salad
🔥 mac and cheese
🔥coffee for me, chocolate desert thing for her…
Things I liked…
😍 the boggled leaving made it memorable.
😍 worked the system of 3 restaurants only to get seated at what would have been the same time at all 3 😂😂😂
😍 talked and laughed, phones down
Here's the pic: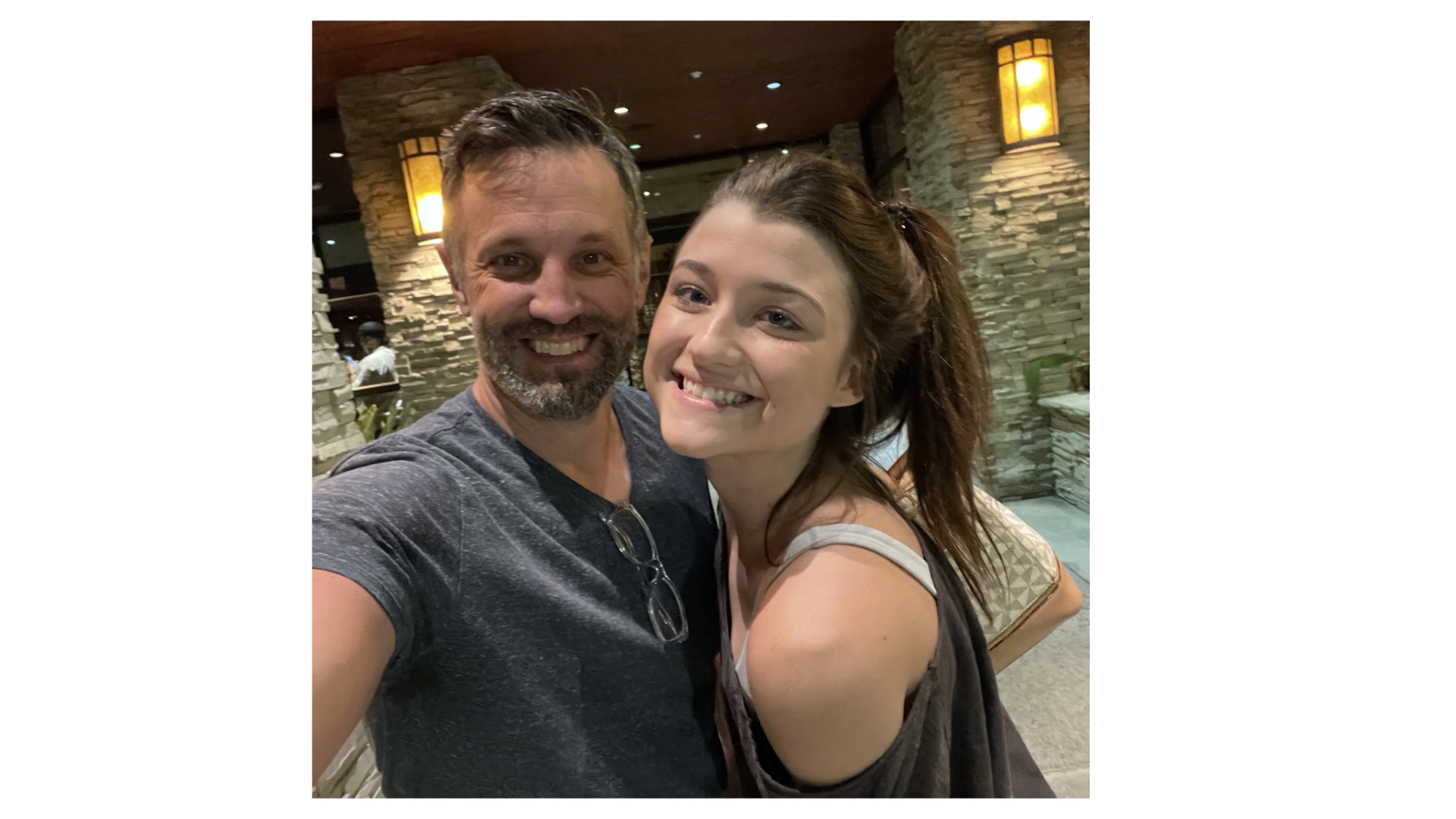 This week, Saturday, Dad turned 73…
Saturday, we hopped in the SUV, rode to HSV, and surprise them. Had to keep it a secret, of course, and had to arrive around 11:30am in order to surprise them for lunch.
Grabbed them…
Went to a nearby restaurant to eat…
Back to the house for cake + balloons (coordinated it all with Mandy)…
And just enjoyed the space.
A few of the kids couldn't make it. Work. Football weigh-ins. Etc. And, it reminded me that SO OFTEN we punt off some of the really good things because we can't execute them perfectly.
I do that a lot.
This time, we decided to roll with it anyway. People who could go went; people who had obligations that prevented them from going did what they had to do.
I'm glad we didn't pass on the imperfect opportunity and, instead, enjoyed what we had… and spent a few hours enjoying + honoring my Dad.
Here's the pic of the cake with a few of the kids.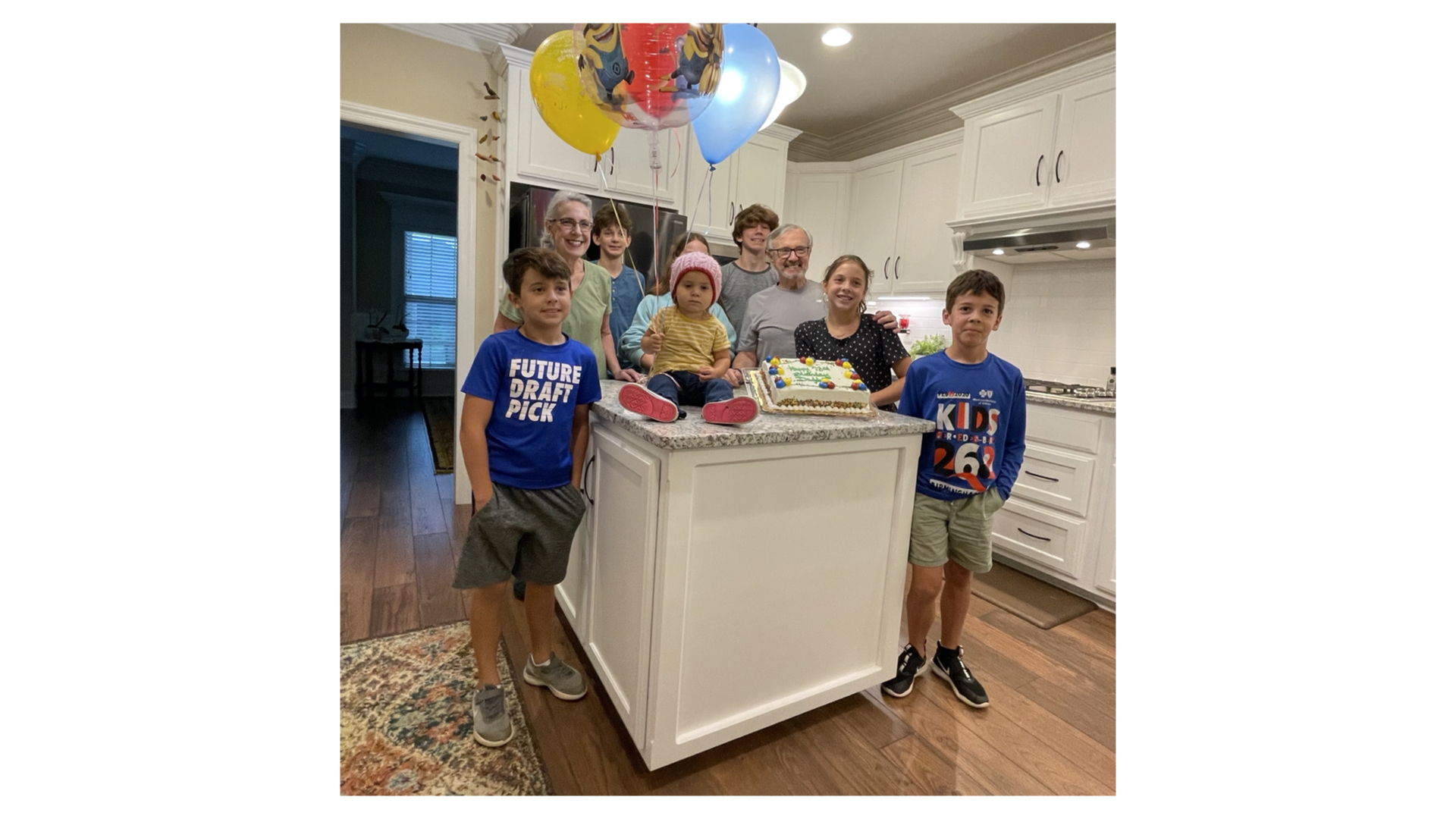 BTW, we FORGOT to bring plates and party napkins and plastic forks. But, Mom keeps a pretty good stock in the pantry of EVERYTHING. So, as luck had it, she had ALL OF THAT plus the candles we needed, too1
🚌

Field = For the past 7 days I've looked at a way to move a LOT of my content to an app…
Rather than posting new content last week (i.e., podcasts, blog posts, videos, social media, etc.), I stepped back and invested the time looking at how an app might leverage some of what I'm doing…
In the near future—
⭐️ the podcast will be on the app
⭐️ at least two of my audiobooks will go up (with a few more to come)
⭐️ the Soul Wholeness video series + coaching platform will roll out
⭐️ a few vintage series will go there
⭐️ the LifeLift project I picked up with my Dad (he created it about 25 years ago— I rewrote and repackaged it in the past 18 months, then edited my edits WITH him) will go in there…
Local?
We'll have a small party when we get ready to launch this one…
🚌

Faith = Over the past 14 days I found myself pushing through Psalms, Proverbs, and Ecclesiastes…
If you read them closely— and as a whole (rather than just cherry-picking verses from them), you'll find yourself smacked by the raw honesty of each of them…
They equally express the highs and lows of life, as well as the moments of faith and the lingering doubts we all experience.
(Side note: I won't make it through the entire Bible during the #75HardChallenge, as I'd hoped, but I'm creating a plan of what happens NEXT after the challenge is over on September 3rd.

🚌
Friends = Last week I grabbed lunch with my friend Don. And coffee with my friend Gene.
(And, I failed to grab a picture, either time.)
I'll save some of my reflections until next week— because we're about to discuss FRIENDS in our Facebook group (this week). If you want to hop in, go to www.Facebook.com/groups/AndrewEJenkins and request to join. The name of the group = The Hilltop Hangout.
You'll see a graphic that looks similar to this:
🚌
Fun = Saturday, after the birthday party in HSV we landed back in town. Shot over to see Randy & Tammy at Ferus Artisan Ales in Trussville.
Here are a two things I love about Randy & Tammy:
⭐️ They are easy. There's no pretense and expectation of putting your best foot forward or always being "on your A-game" when we get together.
⭐️ Massive grace. The Pardue's know every fault and flaw we have… and don't think less, but actually embrace us more.
There are some people you just "know" are your kind of people… your tribe. They are THAT to us.
Randy is the pastor who married us— and Tammy is one of the tender people Beth leans into often.
When we're with them, time just pauses…
… there's an un-rush and massive "lift" that moves in…
And, though we usually forget to grab a pic, I remembered to do this weekend.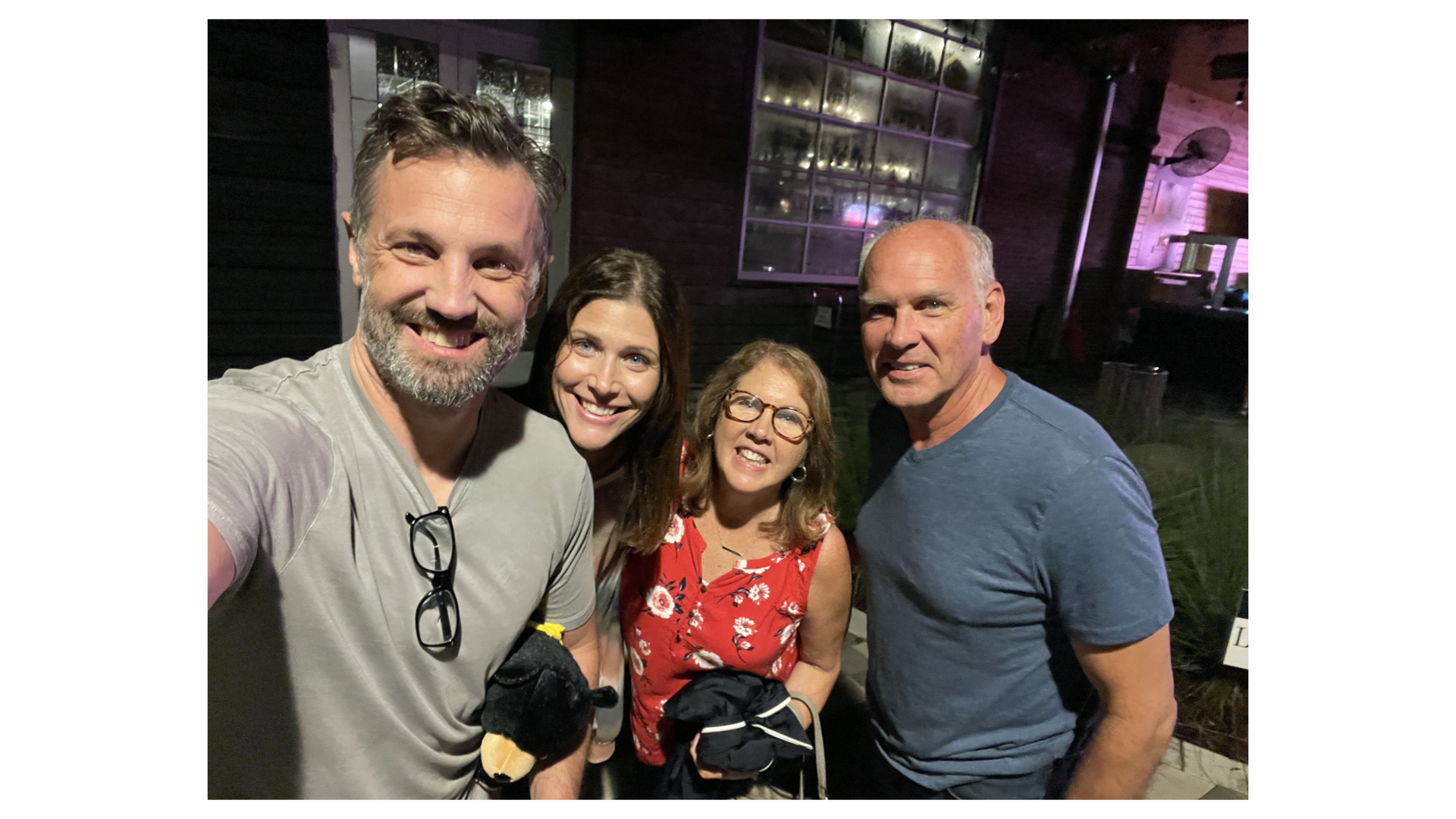 That's the highlight reel for the week...
As always, it's just the highlights. There are other things I could have posted— good, bad, and ugly…
I track it all when I do my "daily review" each day, using the Advance Planner (download it FREE at www.Jenkins.tv/FreePlannerPDF). Looking back each day and answering a few questions—
👉 Three things I'm thankful for
👉 Something I could have done better
👉 Something that didn't get completed today that I need to prioritize tomorrow
— reflecting on those questions not only helps me move FORWARD but it also helps me LOOK BACK and realize how many things we have— I have— to be grateful for…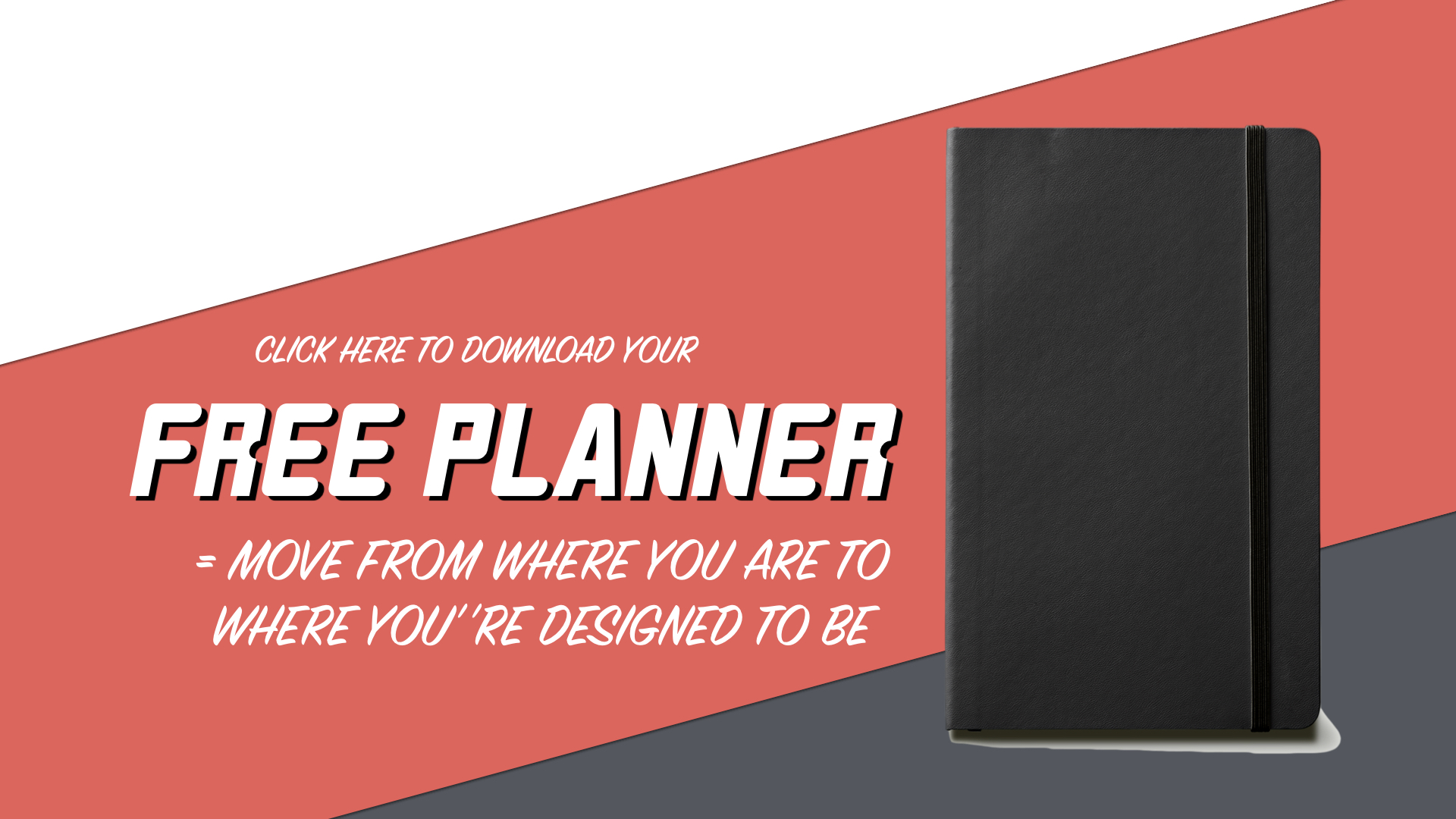 Never miss a new post + podcast!
Join our mailing list to receive the latest news and updates
We hate SPAM. We will never sell your information, for any reason.