Top 7 = Birthday, borrowed furniture, basketball, bushes
Jun 27, 2022
This week's Top 7 includes another birthday celebration, some yard work, and LOTS of hours at the jump park (because, you know, kids will swim in the winter but won't in the summer… just like they refuse to wear jackets in the winter but sport sweatshirts in the summer).
Here's the rundown— one point of gratitude from each of the 7 key areas of life:
👉 Fitness
👉 Finance
👉 Family
👉 Field
👉 Faith
👉 Friends
👉 Fun
🚌🚌🚌🚌🚌🚌🚌
Fitness = Basketball, celebration with Mini
Wednesday concluded the short summer basketball season for the Oak Mountain Middle School girls' team. Mini, now a 7th grader, made the team.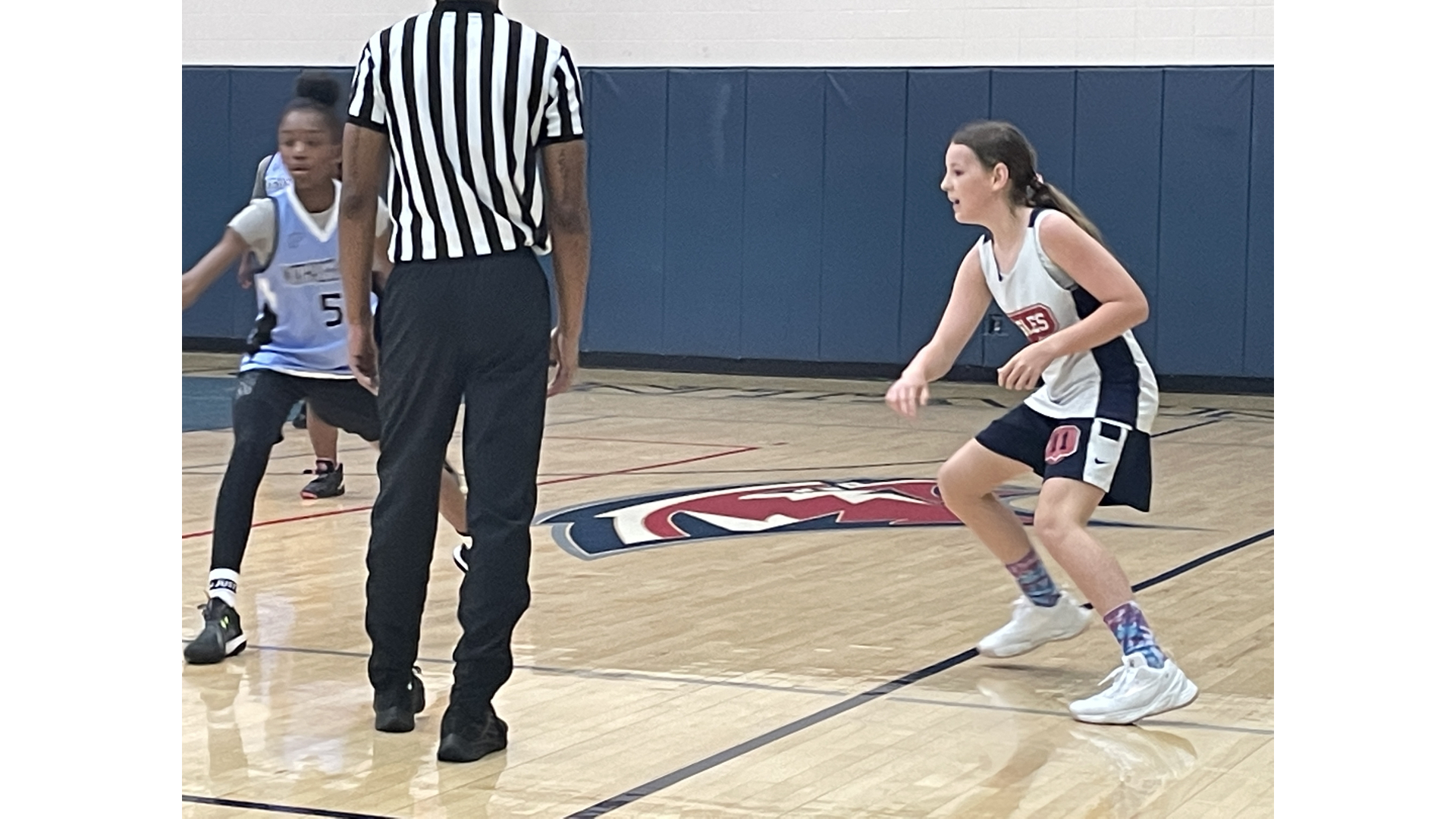 We wrapped it with a celebratory dinner— her choice.
"Nothing But Noodles," she said. "Let's go there. I want the mac and cheese, as well as some cheesy bread sticks."
Done.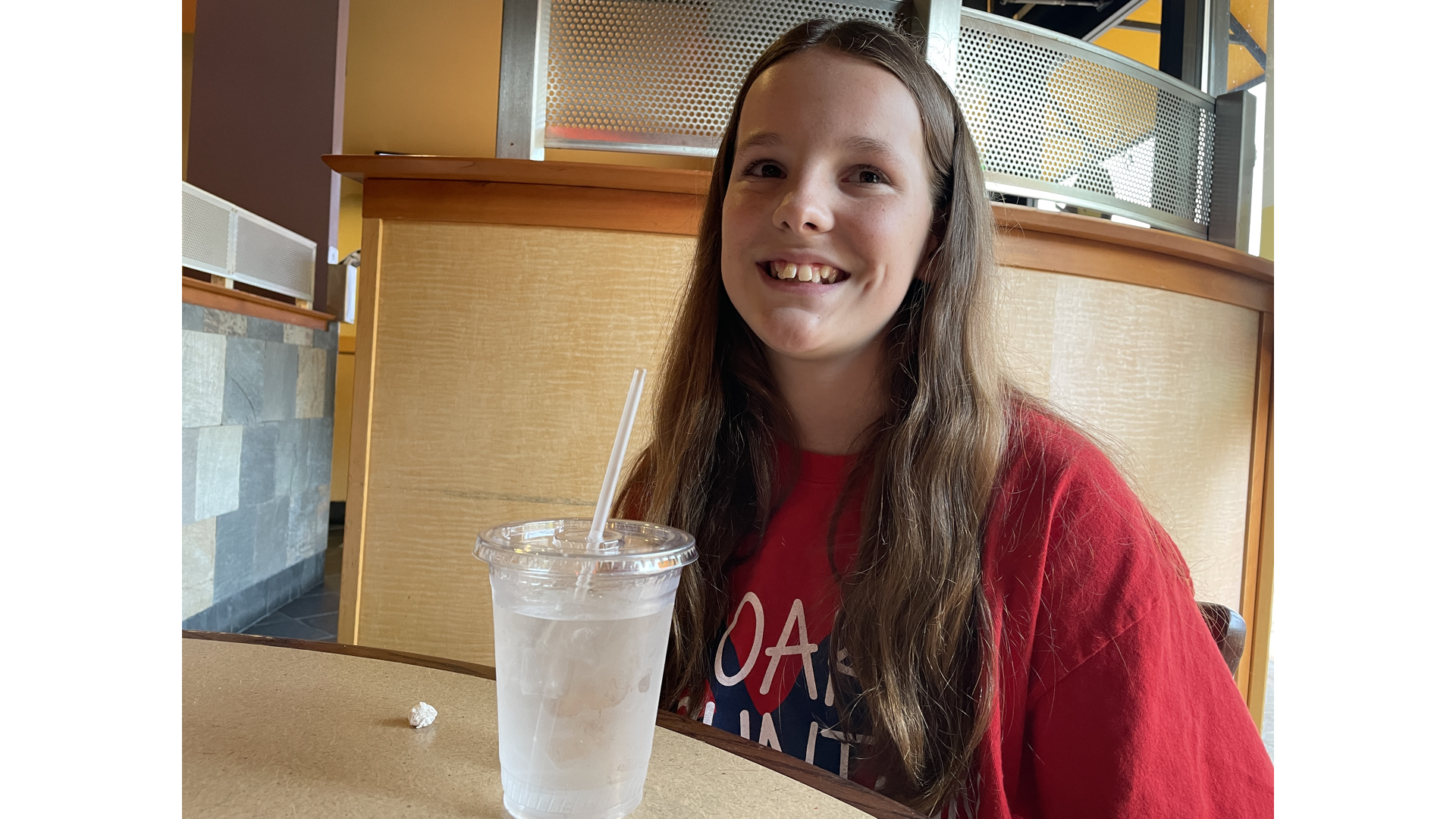 🚌🚌🚌🚌🚌🚌🚌
Finance = Jump park monthly memberships + Levi working
Isaac and Mini, both rising 7th graders, have been the most active OUTSIDE of the house this summer. Mini played basketball; Isaac played basketball AND football— at the same time.
And then there's the jump park.
A few weeks ago, Mini texted me from the Tiny House: "Can you take me to meet a friend at the jump park?"
"Sure," I replied.
We went, learned it was $20 for a 2-hour jump, as opposed to $25 for a monthly pass— come and go as often as you'd like (i.e., you could literally stay all day, every day). And you could take a friend with the monthly pass. We opted for that.
Commence the jumping marathons…
😀
Isaac was already in that groove, so the next time he went, he grabbed a pass as well. Those are the two main jumpers, which allows them to go MORE and also enables them to take siblings (or friends) for free.
This week Isaac and Salter (who went as the free friend) jumped FOUR hours on Monday… then, Mini + Isaac + Salter jumped another four this Friday.
Levi and I were working in the yard (see below) when Isaac walked out to chat. He was wondering when they're ride was taking them…
"We jump all the time," he said.
We started determining how much it cost for us to let them jump— given all the hours of jump-time they were getting with the passes…
"A lot of people get the membership and never go," Levi said.
"We go all the time, though."
We calculated that, whereas many people pay $25 thinking it will be a better deal taking the monthly pass— so they opt for it and then never go back, even though they've locked themselves into a 3-month agreement (so they pay $75, in effect, for that one jump)— the JCrew2 pays about FIFTY CENTS for an hour at the jump park, per jumper 😂
🚌🚌🚌🚌🚌🚌🚌
Family = Ivey borrows furniture + Noah turns 18
Ivey and I met up this week for dinner. Right now, I'm trying to meet one of them, each week, for extended 1:1 time.
"I'd like fries and a milkshake," she said, "so let's go to MugShots."
It used to be a standby— one of our regular spots— when we lived downtown (we went to the Uptown location).
I enjoyed our conversation in which we talked through some of the events of the past few years, found clarification, and moved closer towards understanding each other.
About halfway through the meal, she asked, "Do you have any furniture?"
She's left outside the home for about a year, but recently moved to her own place. Having shared an apartment with two roommates previously, she had very little furniture. In fact, when I picked her up (her car was in the shop), the living room was basically empty.
"I've got a futon that I slept on for 14 months," I told her. "It's in the garage, with all the workout stuff— so people can sit and rest when they're not exercising, or between sets."
"I'll take it."
"And I've got a table in the tiny house, as well as two sofa chairs."
"Those, too."
We drove "Salter's car" to my house, grabbed the stuff ("Beverly Hillbilly Style— with stuff not only in the back of the vehicle but also ON TOP of the SUV)— and headed back to her house.
Here's the result—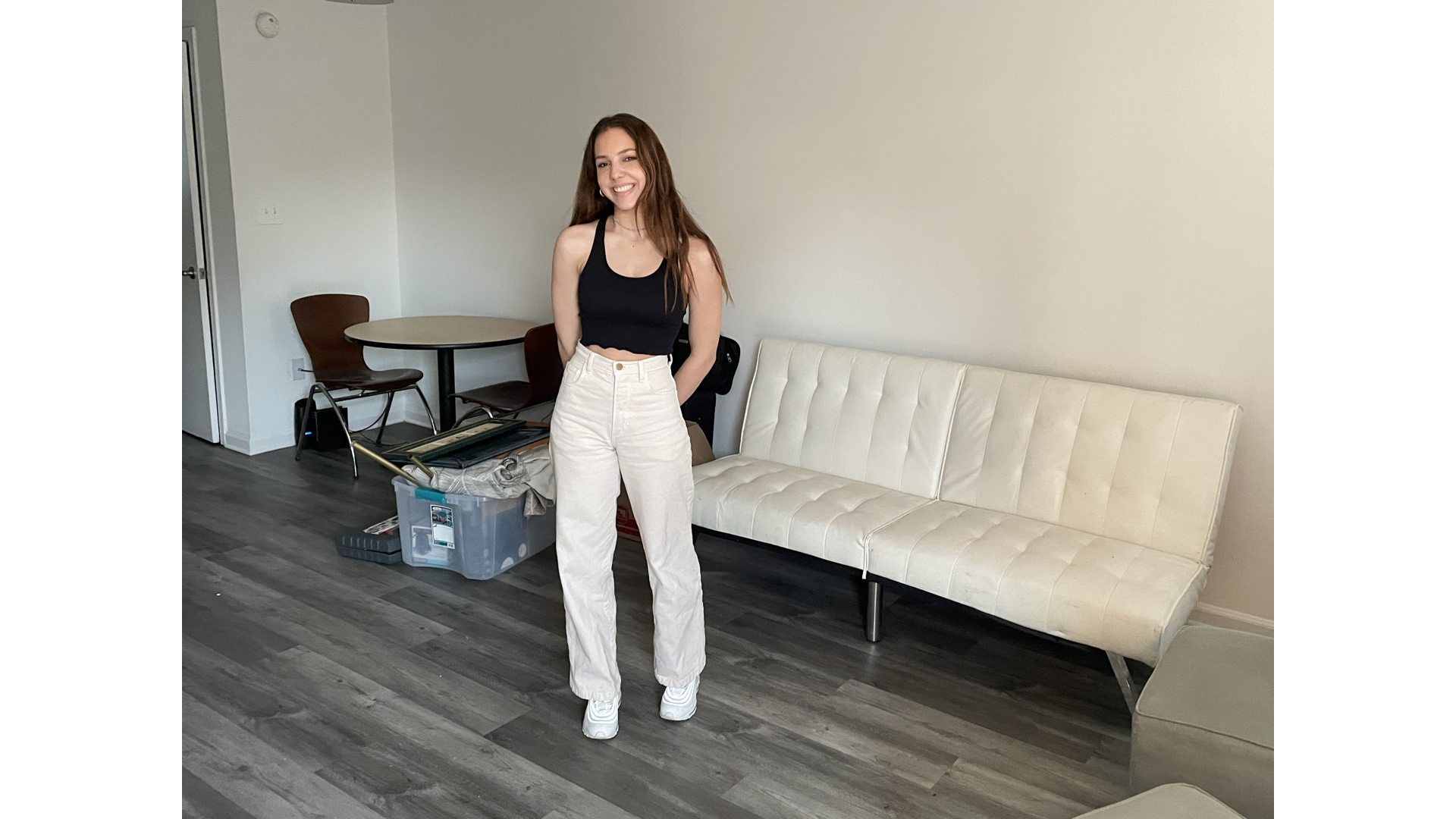 As well, Noah turned 18 this Sunday— the 26th. We celebrated Friday night.
He wanted steak and TWO kinds of mac and cheese, so we fired up the grill, and enjoyed the time together.
An avid basketball player (he'll go to a local court and play pickup ball for HOURS), Noah wanted Adidas court shoes. And, of course, Beth grabbed his favorite candies.
As walked back and forth from the kitchen, through the tiny house, and out to the grill, I found myself grateful for the voices and laughter coming from the house.
When he was 3-ish, Noah was extremely shy. In fact, I bribed him to meet other people with Hot Wheels.
One night, as we rode to a church cookout, I told him, "For every three men you introduce yourself to and shake hands with I'll buy you one car. So if you shake 9 hands…"
"… that's three cars for me," he said.
As soon as we arrived, Noah meandered through the crowd, shaking hands with every adult male— all friends of mine— he found.
"I'm Noah Jenkins," he said, extending his hand. "It's good to meet you."
The men all responded with grace, encouraging him on his journey.
As promised, we stopped at Target immediately after the cookout and choose the promised Hot Wheels and Matchbox cars.
🚘🚖🚔
Noah was NEVER an introvert after that. He's been outgoing, easy-to-meet, and readily connects with others. Furthermore, he connects others to each other.
Friday evening, it hit me that, here we were, the most of our family that's been together, in one place, in a long-time, to celebrate Noah.
Beth grabbed an Oreo ice cream cake for Noah. This was fitting, as well—
✅ First, the boys motor through ice cream at a furious rate at our house. If I brought a gallon in right NOW— and even said nothing about it— one of the boys would catch a glimpse of it, scoop a massive bowl, and then others would take notice. THIS EVENING the cart would be emptied.
✅ Second, this week someone began eating PART of the Oreos in the pantry, taking the bottom and the cream, then returning the top. We couldn't figure out how.
Even during Noah's party, Anna said, "Hey, the person who's been doing the Oreos is one of the eleven people in this room right now!"
But, alas, no one fessed up.
It did create a good option for a cake, as well as a great story we'll continue laughing about, however.
🚌🚌🚌🚌🚌🚌🚌
Field = Amplify
Over the past several weeks multiple leaders have reached out— some wanting help with books, some wanting help with course and content creation, and others wanting assistance with websites (not just "normal" websites, but sites that have sales pages and email funnels and auto-responders and courses and content).
Since I create and publish and manage my own stuff, I've developed some expertise in these areas over the past 7 years. (And have consulted a lot of people at no cost, informally).
And, as Beth not only helps run "all my [read: our] things" AND was a partner in a marketing agency years ago, she's got even better skills in those areas.
So we set up a site— to manage a few projects. And, we took a few clients.
If we can help you, take a look here— www.AmplifyOnline.info
🚌🚌🚌🚌🚌🚌🚌
Faith = Identity
Last week I referenced the Purpose book, the intro to the LifeLift framework. This week, we uploaded the files for the first part of the framework, Identity.
Here's why understanding your identity matters—
If you don't know who you are— and settle the issue that you are fiercely loved by God— you'll seek to find that your worth through external means (validation from others, accolades you achieve, or even just activities you do).
In book 1 we discuss—
Jesus shows us what God is really like

Jesus highlights who we actually are (as opposed to who we often think we are or who others have claimed us to be)

Jesus included us in every facet of His life, including HIs death, burial, and resurrection

We now live a resurrected life, in the power of the Spirit, effectively empowered to "do life" at a level that out-performs our natural capacity
In the end, your identity— to you— is based on what you feel the most important person in your life thinks about you. So it's essential that you see yourself as God sees you.
The workbook download is just $5– on the Identity webpage: www.Jenkins.tv/identity, where the full 5-video course is always available.
As well, here's the link to Purpose: www.Jenkins.tv/purpose
🚌🚌🚌🚌🚌🚌🚌
Friends = Thursday meetup with Randy
Mid-afternoon, Randy and I met up for an hour or so— to just talk, reconnect, and dream.
No pic.
In fact, most of the time when I hang out with friends I realize that I fail to grab one.
But, being in the moment is— I think— better. And, I'm always grateful for the easy, unrushed times with strong, wise men like Randy.
🚌🚌🚌🚌🚌🚌🚌
Fun = yard w/ Levi
I enjoy working in the yard. Almost 15 years ago I stopped working in the yard, because I read a finance book that suggested if you make more per hour than what it costs you to hire someone to do your yard (or another routine task) then you're actually losing money by not hiring someone to do it.
💰
That makes sense— if you would actually be working during that precise time you hire someone to do the other work that you are NOT doing while you ARE DOING something else that generates the "more" money.
That makes sense, too— if you think the only value in work is the money you generate and not the enjoyment of the work itself.
🤔
But I enjoy the work.
Especially the yard work and the house renovation and thinks like that.
They're a different kind of work than the "work" I do each day at a computer or in a meeting or with a microphone or camera.
🤷‍♂️
Plus, a few years ago I noticed that my boys were shunning physical labor— because they thought that all I did was play computer games all day. Face it, writing a book or creating a video course or pulling together slides for a talk LOOKS EXACTLY LIKE (from a kid's perspective, from looking across the room) playing a video game.
Though I was hiring out the yard work at the time (because I read in a book that this was a "better deal") I began doing the yard again— and involving the boys.
And, I paid them what I would have been paying someone else— letting them split the money a few ways, so they could see the fruit of their labor.
They took to it immediately. Sure, part of it was the money; but part of it was the notion that men are created (see Genesis 1) to WORK. Being productive is part of who we are…
💪
Levi was looking for "jobs," this week— for summer money.
And he's a fantastic worker— probably the most diligent worker in the family.
I put him to work on our driveway, where rain has been pushing dirt down the rolling hill and into the driveway, creating a muddy parking pad for the cars. We've planned— for almost a year— to put a small retaining wall in place. We wanted to plant some trees and shrubs, too.
It started slow… with the tedious parts of cleaning and prepping.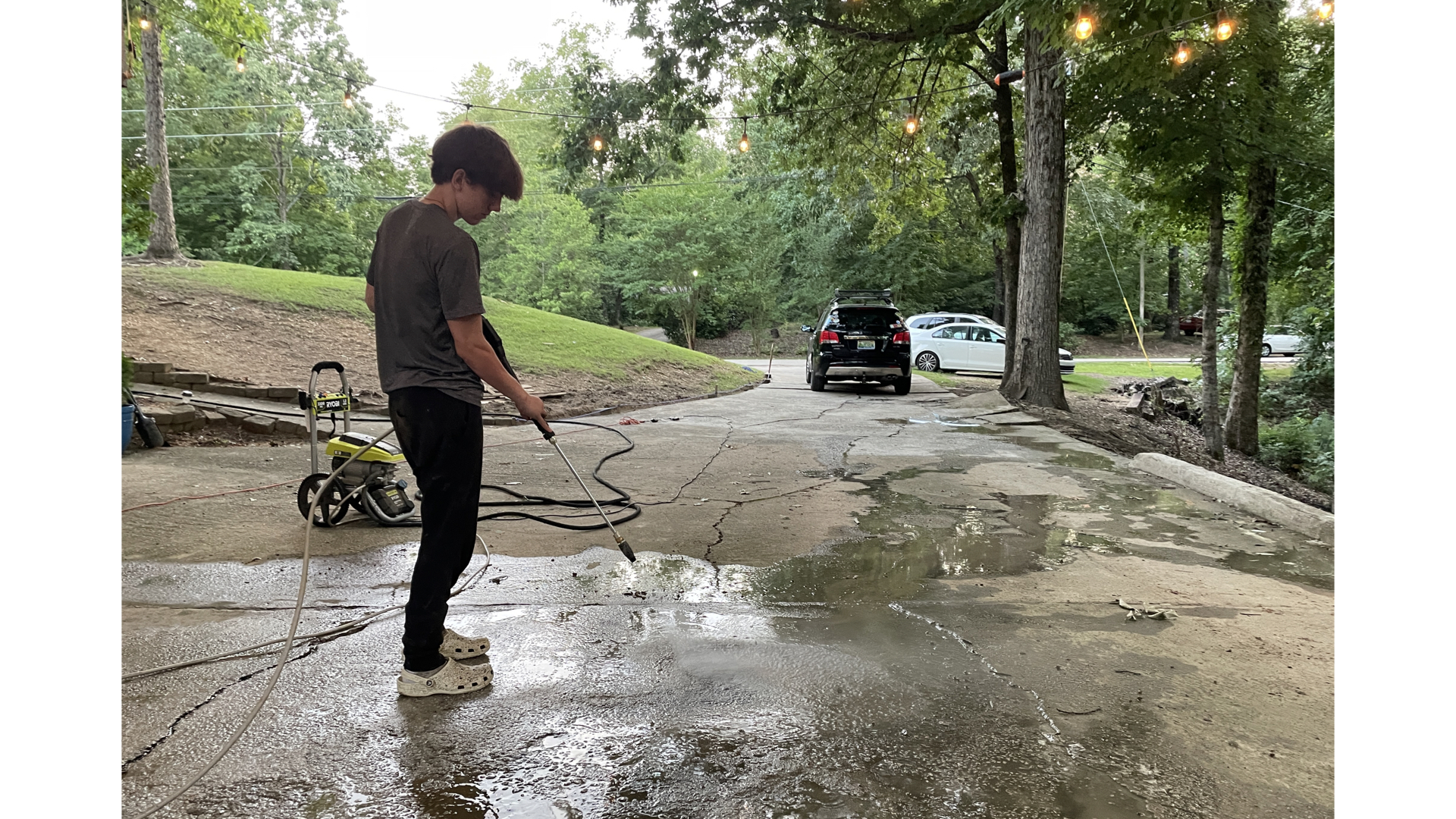 Then, we did some digging as we waited for the rocks-delivery, effectively transplanting some of the shrubs from pots in our courtyard area— outside of the tiny house— to the front drive way.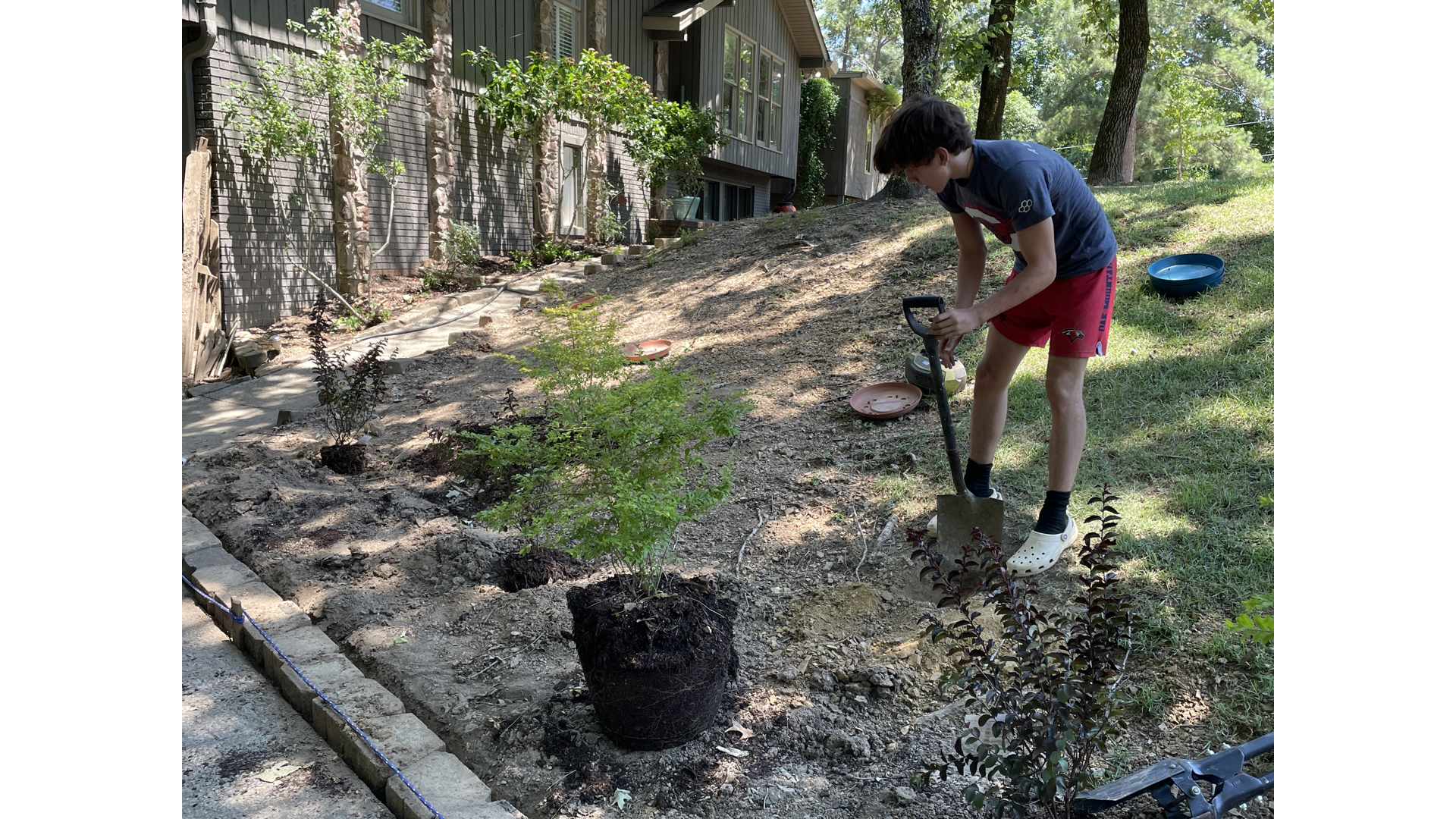 Here's the result (with just a few blocks to adjust and level).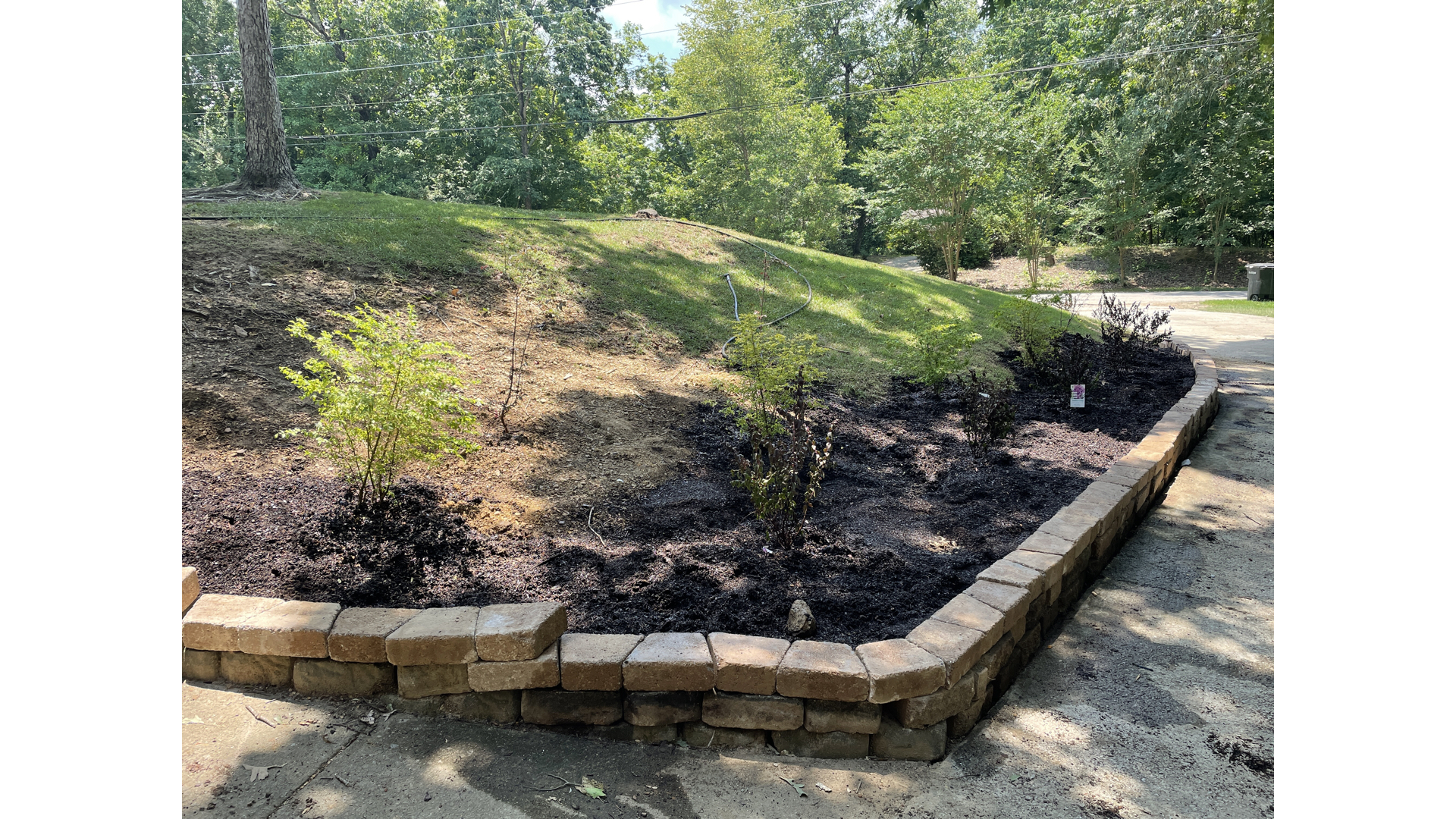 And...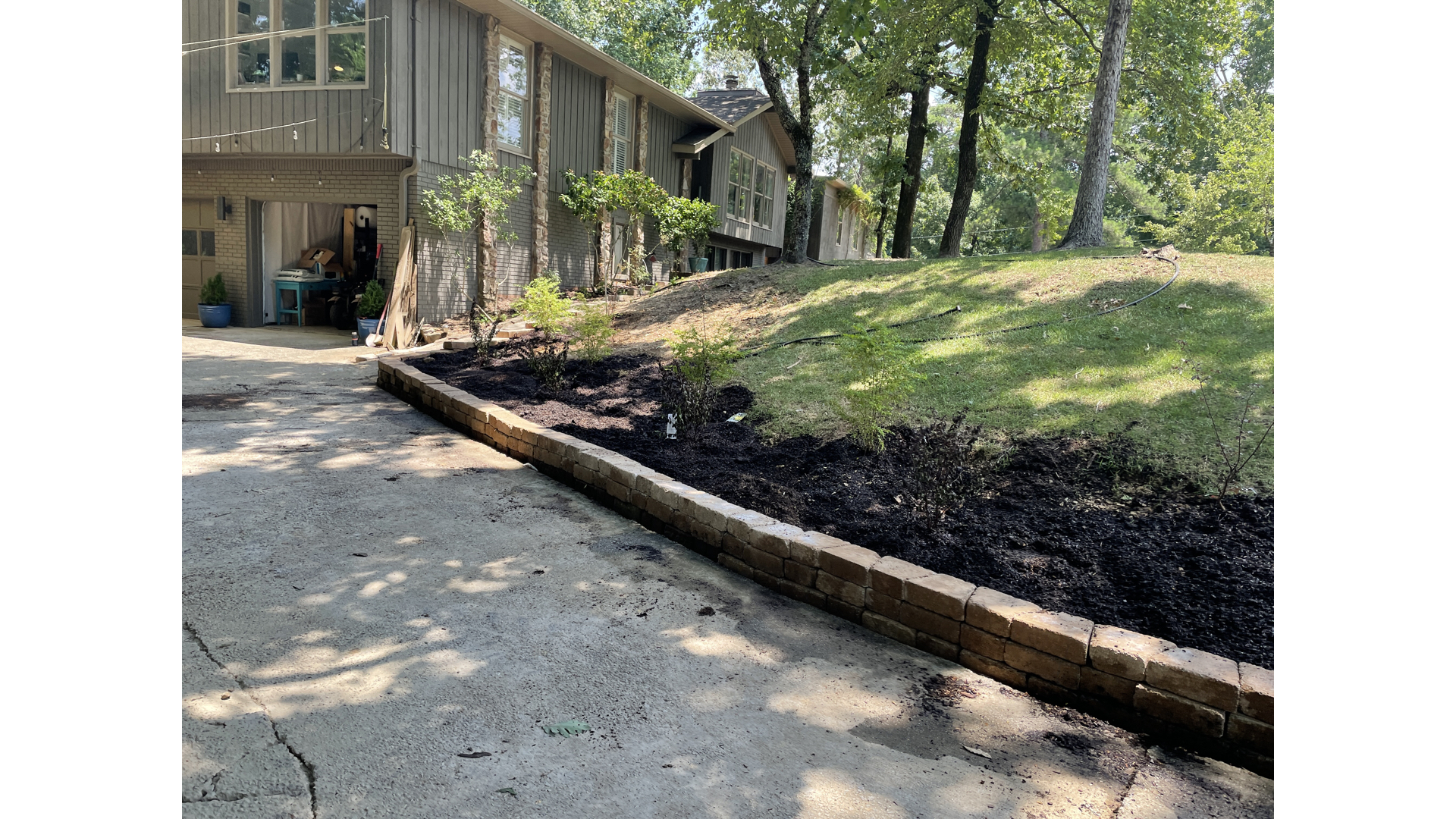 🚌🚌🚌🚌🚌🚌🚌
That's the highlight reel for the week. As you know by now— if you've been here before— I try to crank these out once a week.
I sit down at some point each weekend, ideally on a Sunday afternoon, while planning the week ahead and doing my weekly review of the week behind, and make a few notes. The planner I use— which I designed for the Advance workshops I led for a season— contains journaling prompts for each day where I, generally, jot down 3 things I'm grateful for (as well as some things I could have done better, etc.).
You can download the planner free at www.Jenkins.tv/FreePlannerPDF.
Or, purchase it in our online store at https://www.thehilltop.shop/product-page/advance-planner
Never miss a new post + podcast!
Join our mailing list to receive the latest news and updates
We hate SPAM. We will never sell your information, for any reason.