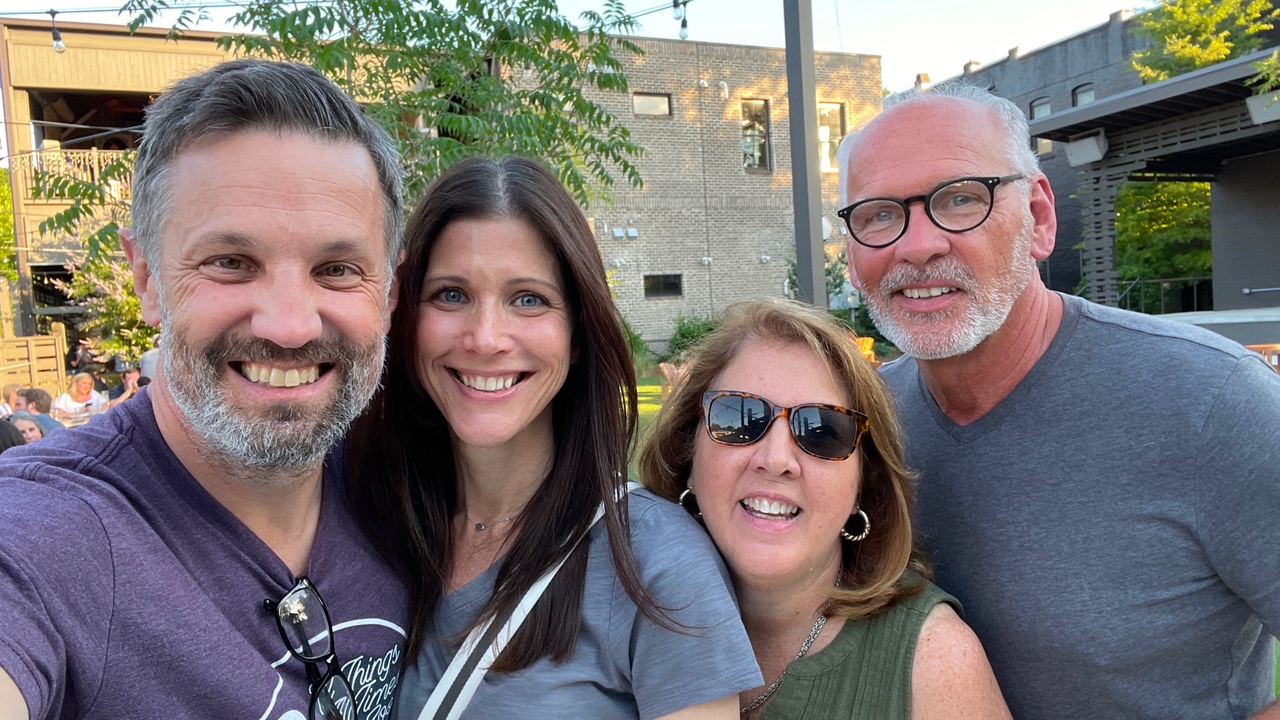 Top 7 = Timing, Top Gun, Tuesday
Jun 06, 2022
This week's Top 7 includes a lesson timing, my take on Top Gun, and a visit to the fourth restaurant to occupy the same space within just a few years over in Avondale.
🚌🚌🚌🚌🚌🚌🚌
Fitness = running + the lesson of timing
Saturday morning was one of the rare days when there are no kids at the house. Everyone was out.
Empty.
Quiet.
Rather than bouncing out of bed, hitting my exercise routine (which usually happens about 6am or 7am) and then settling into the day, I opted for the couch and the television and a bunch of Netflix / streaming stuff.
Not a bad decision, normally. Nothing wrong with a little brainless, nonproductive activity (full disclosure: on Saturdays I usually exercise, take a shower, and then settle into "nothing" unless there's a looming deadline on a project that I've committed to).
I didn't even plan to go run Saturday (even though I like to get one long, slow, steady, easy long run in the books each weekend as a way to unwind, reflect, etc.).
About 9:30am I was bored.
"I'm going at 10," I told Beth.
So, 9:55am arrived, I grabbed my running shoes, and bounded out the door…
I returned about 90 minutes later… drenched.
And exhausted.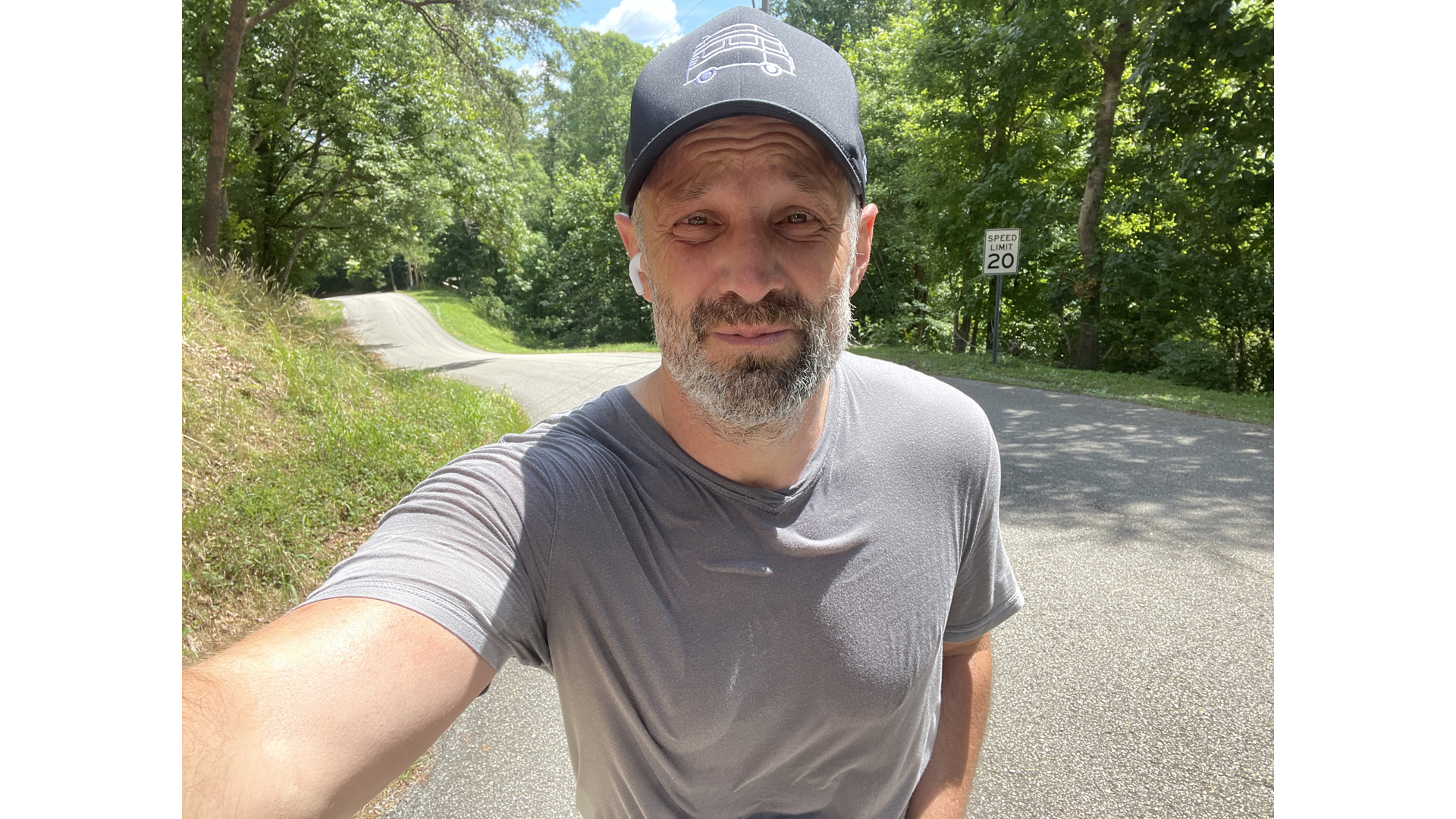 Don't get me wrong. It was a good exhaustion— the kind you bounce back from after a shower and a few minutes of quiet. In fact, it was the kind you feel even BETTER after…
I thought to myself, "Geez, if I was gonna do this…" (which I didn't know that I would) "…I should have knocked this out when I first go up— or at least no later than 7."
It hit me: some things are a matter of TIMING.
That is, it's not only WHAT you do, but WHEN you do it as well.
Think about a baseball swing. A bad swing at the right time gets the same result as a perfect swing at the wrong time.
Why?
Timing.
I've got a few book projects and courses and launches and other potential opportunities…
… this was a great perspective or me to latch onto. It's not just about DOING the thing. Sometimes it's WHEN you do it that matters, as well.
The lesson for you?
The application?
The thing in your hand, the task or dream or whatever it is you hold dear… trust the process. It may just be a matter of timing. In fact, if God put the dream in your heart, it probably IS only a matter of timing…
🚌🚌🚌🚌🚌🚌🚌
Finance =
Turns out, I didn't pen a single entry here related to finance...
Maybe next week, right?
🚌🚌🚌🚌🚌🚌🚌
Family = we had a bunch of people over post-Memorial-Day-weekend-Gatlinburg trip
As soon as we made it about halfway back from last weekend's trip, the boys began asking, "Can I invite ____________ to come over when we get back?"
Then, another.
And, of course, the other.
The boy-population at the house quickly doubled.
And then I caught glimpse of this, sometime Tuesday… a bunch of the boys walking outside. Not on games. Not on devices. Not listening to music or staring at a screen.
Walking.
The boys found a rope swing and a creek nestled in the trails around the house, so they've been hitting each.
But this pic, snuck from the front window of the house was special. Here, we have some of the young and old— and even the friends of the young and the friends of the old all together…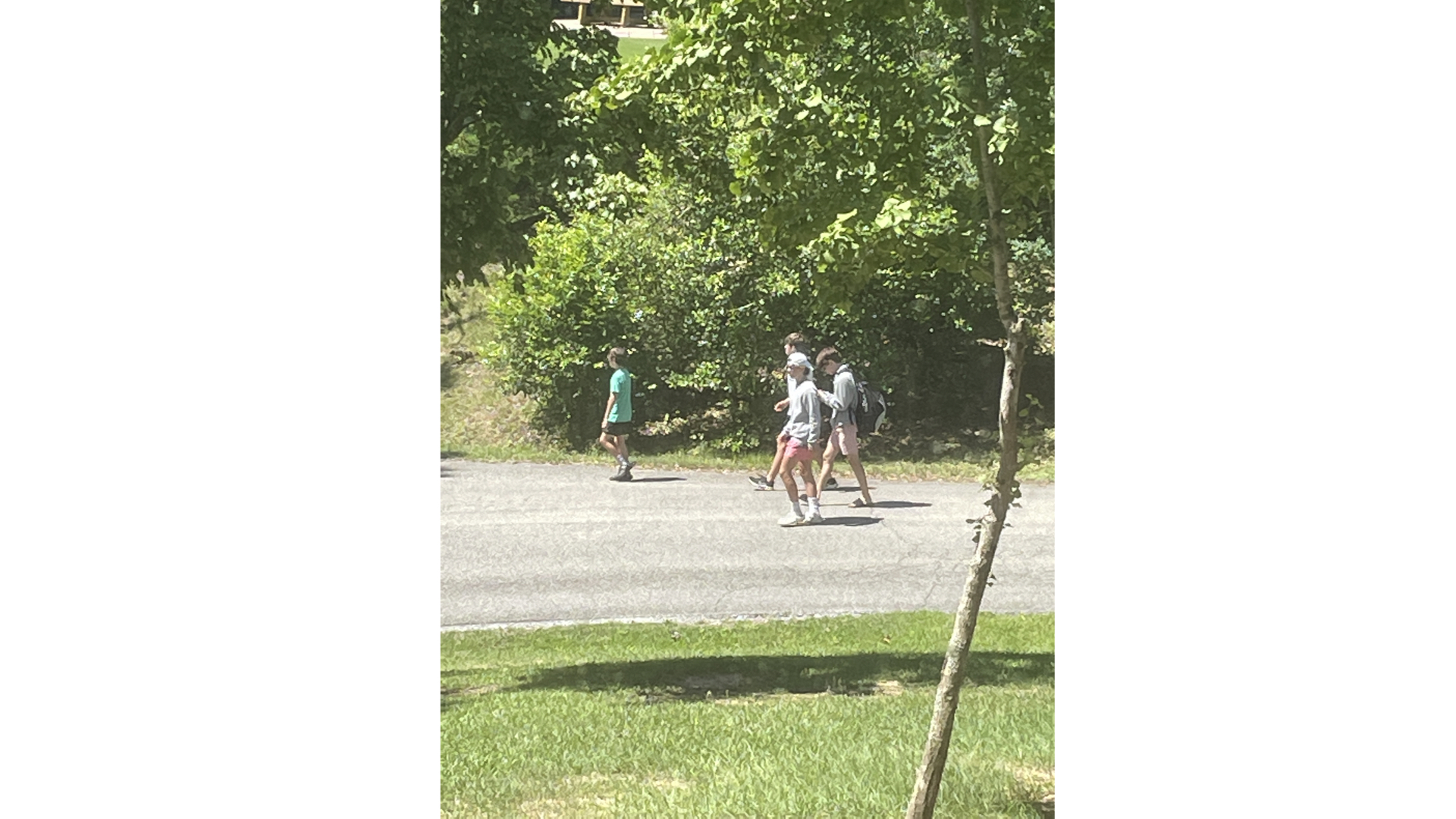 We took the boys— just a few of them— on the work trip the weekend before. We wanted them to have unhurried, unstructured time together— away from the house— to enjoy each other and get to know one another.
The side benefit was that not only did THEY come together just a bit more, but it affected arch of their friends, too…
By virtue of them coming together, the friends groups merged, too.
🚌🚌🚌🚌🚌🚌🚌
Field = The next "Warrior Hope" book is coming together
Bob and I met Thursday. For the past few months we've been crafting a Bible-based book on Moral Injury.
We've had great content— for several weeks— that flows together really well.
Last week, though, Bob bounded in with a new metaphor that ties it all together— a metaphor we've looked at a few times. This meeting, though, he brought more robust language to it.
This week, we looked at concepts he's weaving together for the final chapter, as we land it.
That means it's all coming together…
🚌🚌🚌🚌🚌🚌🚌
Faith = Call back from Gatlinburg
Tuesday afternoon I received a call from Bryan, the pastor in Bryson City— where I spoke last weekend.
A guy had just walked into the church building, there in the small town, and poured out his heart. Bryan met him, as I knew he would, with massive grace and unrivaled mercy.
He pulled the man in closer in the moment of his brokenness.
"Wanted you to know," he said, "that some of the things you taught on Sunday are taking root…"
🌳
I used to HATE it when I saw people retweet shout-outs or thanks that people gave them…
A retweet is when you re-post or re-share a tweet (a post on Twitter) of something someone else said. This retweeting things about yourself was an epidemic with the platform first launched, back when people were still trying to decipher how to use it.
It wasn't uncommon to see something posted like:
"Pete preached a great sermon today at church!"
Then, a few moments later— from Pete himself: "RT = Pete preached a great sermon today at church!"
I thought to myself— many times— that's like someone walking up to you in person and quietly saying, "Hey, you did a great job on ___________" only for you to then stand up with a megaphone and announce to everyone in the room— most of them complete strangers— "Hey, they just said that I did a great job!"
🤪
So, at the risk of sounding like THAT, I post this here…
Why?
Well, because it's my blog AND it's a recount of some of the "top things" from the previous week.
Every Sunday I sit down and look back at entries I made at the conclusion of each day of the week— particularly that part about "three things I'm grateful for today."
Some days the entries are "big" things— a new car, a new contract, a graduation, or an anniversary.
Some days the entires are small— a great workout, something I read and learned, etc…
And then there are the entires like this one— those I would CLEARLY FORGET I had not taken the time to write them down.
⭐️ One man
⭐️ That I don't know
⭐️ Who wasn't even there that Sunday
⭐️ But heard something from someone who heard something…
⭐️ Encountered grace
That kind of thing should always make the Top 7.
🚌🚌🚌🚌🚌🚌🚌
Friends = Saturday afternoon / evening with Randy & Tammy
Earlier this week Randy and I discussed the possibility of syncing schedules at some point over the weekend.
I texted him while sitting on the couch Saturday morning, pondering the run.
"What about tonight?"
He suggested the Avondale area— to try a new place called "Goose."
I'd never heard of it— and couldn't place it. And, Avondale was my old stomping grounds, the place I lived for almost 18 years, the neighborhood where I used to take the boys for runs and Salter for his "Sunday afternoon walks."
Turns out, Goose is where Spring Street used to be, which is where Thirsty Donkey used to be, which is where Rowe's used to be.
"Let's start there," I replied.
So, we began at Goose. Then we moved to Ferus for more food. Then we snapped this pic and went to the courtyard, outdoor area, behind Avondale Brewing Company— where we found a third place (with no name on it— I would look at the receipt, but in her haste, the waitress charge Randy for everything).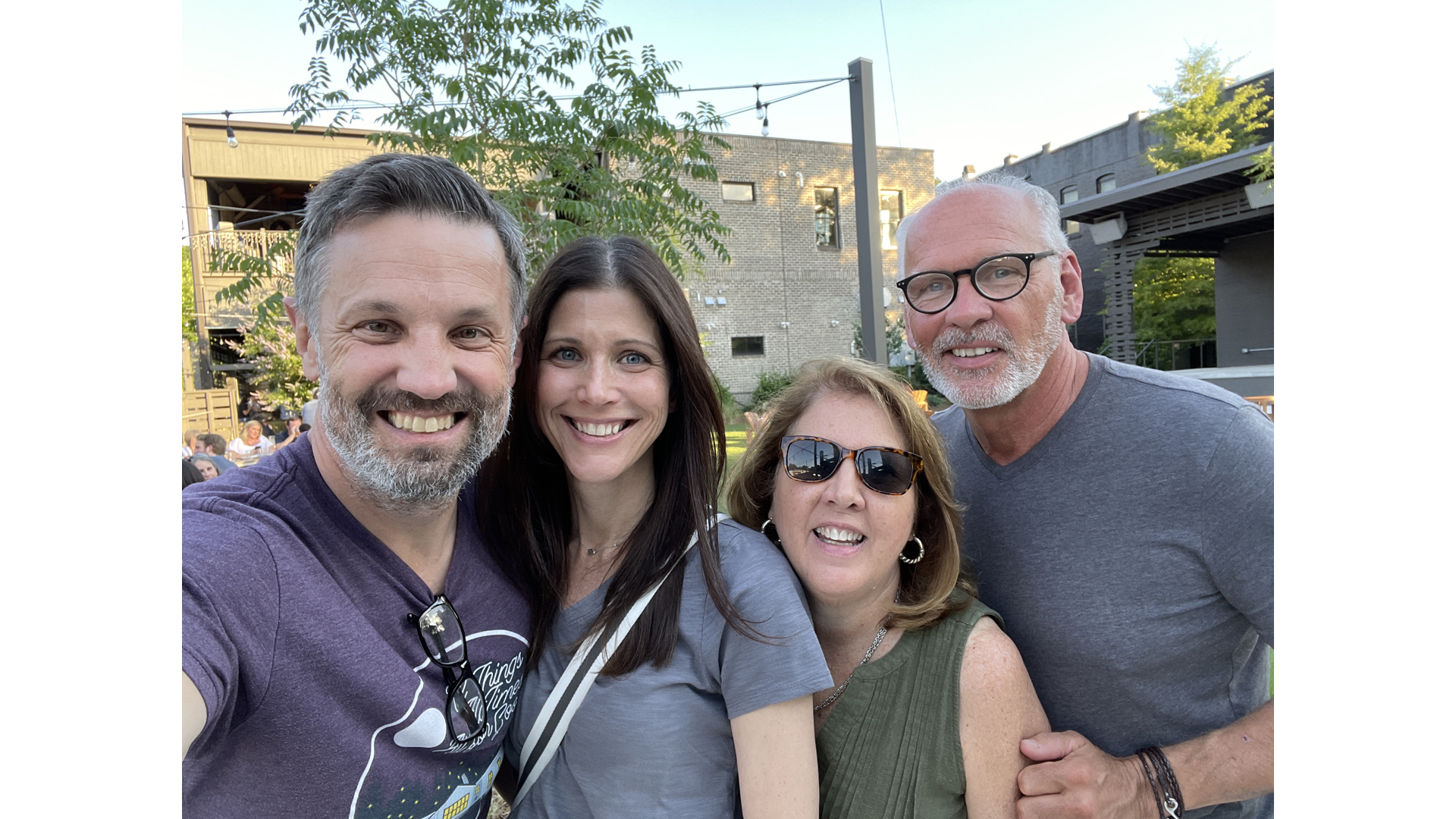 Friends.
They're the people who know the good, the bad, the everything about you and still pull you in closer.
And they're the ones who it's often easy to say, "Ahh, let's just get together later— it's been a long week" (precisely because they are so understanding and gracious and kind). In other words, you must make the time and the attention to schedule some of the connecting…
… and, when you do, you always walk away richer and fuller just for having been together.
🚌🚌🚌🚌🚌🚌🚌
Fun = Top Gun (and my probably unpopular assessment)
Friday, Beth and I made it to Top Gun: Maverick.
Here's my assessment: if you dropped the movie into 2022 WITHOUT the previous movie ever having existed, it would be a good movie but not a blockbuster.
🤔
It rides on nostalgia (which it uses in a great way, with clever writing).
It rides on the back story (which, again, the creators do extremely well, making many parallels in the story lines of both movies).
It rides on the fact we all love and grew up with Tom Cruise— following him through all the Mission Impossibles, as well as a few other flicks.
But it's not an Avenger movie or an original or some other marque Blockbuster.
If it exists on its own...
And maybe that's part of the point.
I enjoyed it. For sure. It was easy and entertaining and clean.
🚌🚌🚌🚌🚌🚌🚌
Well, that's the Top 7 for the first crack at the summer.
Each night I try to sit down and jot a few notes in my planner about things I'm grateful for, events that happened that day.
Sometimes they're large; others times they're small.
Most of the time, for sure, I promise…
… if I didn't 1) write it down in real time, and then 2) reflect back later in the week, I would simply forget.
Life is tough. For sure. Overworked seasons (often brought on my choice) reveal that for sure.
As does some of the nonsense we sometimes step into over which we have no control.
But there are so many blessings to be grateful for…
💙
Download the Advance Planner I use— free— at www.Jenkins.tv/FreePlannerPDF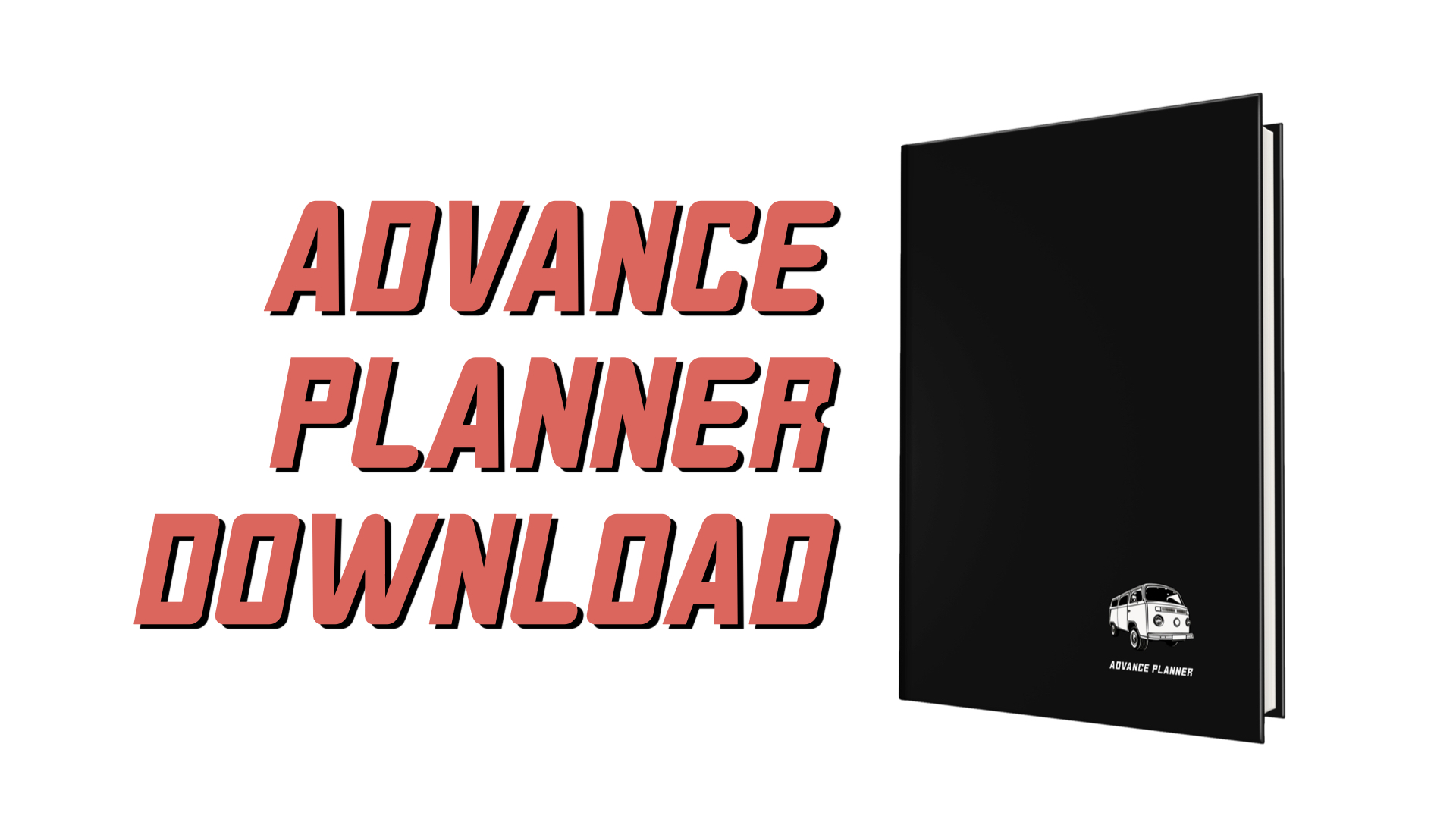 Never miss a new post + podcast!
Join our mailing list to receive the latest news and updates
We hate SPAM. We will never sell your information, for any reason.