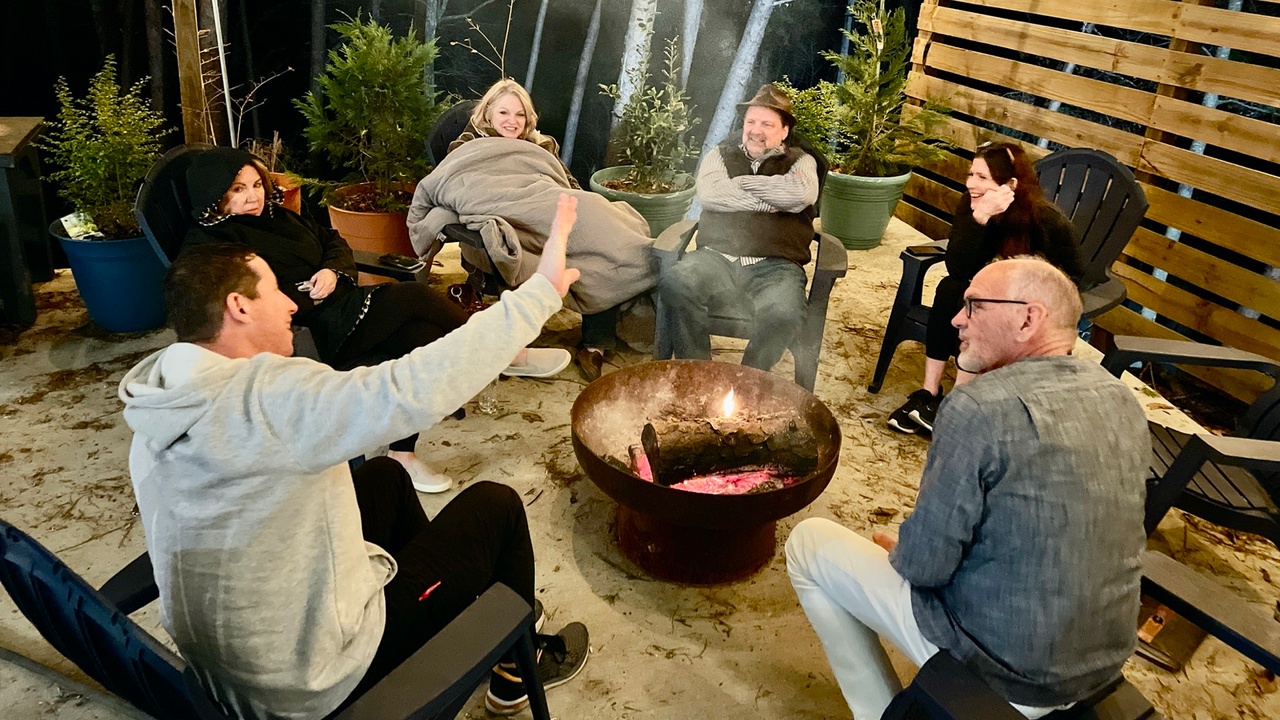 Top 7 = Fire pits, friends
Feb 22, 2022
The Top 7 for last week is a little late…
This Sunday I afternoon— which is when I usually sit down, do my weekly review of the prevues week, as well as my weekly preview for the upcoming seven days— I was driving to Atlanta for the first-ever Courageous Pastors Gathering, hosted by the coaching organization I've been doing some work with, Courage To Lead (which uniquely coaches BOTH marketplace and ministry leaders).
Sunday evening when I arrived, we went out to eat with a group of the pastors who coach other leaders, and then I spent about 3 hours pulling together a website for an upcoming book launch— my friend Shawn's book, not mine. I'll post a link in the next week or so to show you where you can grab that book FREE (just pay shipping).
That said, I (eventually) sat down, ran through the weekly review…
🚌🚌🚌🚌🚌🚌🚌
Fitness - long run, less traffic, three loops
Saturday mornings— and Sunday mornings— are the best for long runs.
No traffic.
No rush.
Regardless of the weather, the days are just kinda easy and lazy…
This Saturday, I decided to just go and run whatever how felt, however far (and short) and determined in the moment.
Ended up running three of my loops, clocking in around a close to 10 miles…
🚌🚌🚌🚌🚌🚌🚌
Finance = Crosswinds grants
Usually, I write about PERSONAL finance in this post, but as I was doing my review I looked back and was reminded that sent out about $160K in grant requests for Crosswinds Foundation this past week.
To fund the PTSD project.
To fund the Hope for the Warrior Family efforts.
To fund hope and healing and wholeness for veterans and their families and their loved ones.
(I finished recording the intros / outros to TEN podcast episodes over the past two weeks with Warrior Hope. We'll start sharing them the first week of March, and you'll see more about the project.)
🚌🚌🚌🚌🚌🚌🚌
Family = Ivey, Valentine's Day
Two of our girls make the Top 7 this week.
First, Ivey (19).
Beth and I don't really celebrate Valentine's Day. There's a lot of clutter and hurt and nonsense there, and we met on February 15th, anyway…
… plus, all the restaurants and every other place are PACKED.
We would have celebrated and enjoyed each other— as we do— and then done something later in the week (which we did). Valentine's Day was a either/or, whatever proposition…
A few days earlier, Ivey and I made plans to meet for dinner Monday night— not even realizing it was VD. When we saw the actual calendar, we decided to keep the date anyway— and went to Chuy's.
Ivey's crushing work, making massive progress in school…
Proud of who she is, as well as all she's doing.
The next day we had some friends over (fire pit below). I remember the day, because I had to explain to Anna that it's not always faster or easier to pull your car up to the garage to do something quick (like place a new license plate on your NEW CAR!) than it is to just walk the drill to the car…
… but, here she is.
(I remember her pulling up, because we had to pull her OUT, since Randy was coming by to grab a load of food for their church's food pantry.)
Anna asked for help putting on the plate.
Figuring gals need to know how to use tools— in fact, most people need to know how to use basic tools— I told her I'd watch while she did it…
Boom.
"I'm an engineer, now!" she said.
"Not quite yet," I offered. "Great job, but an engineer does something else. Let's just say your proficient with a basic drill."
😂😂😂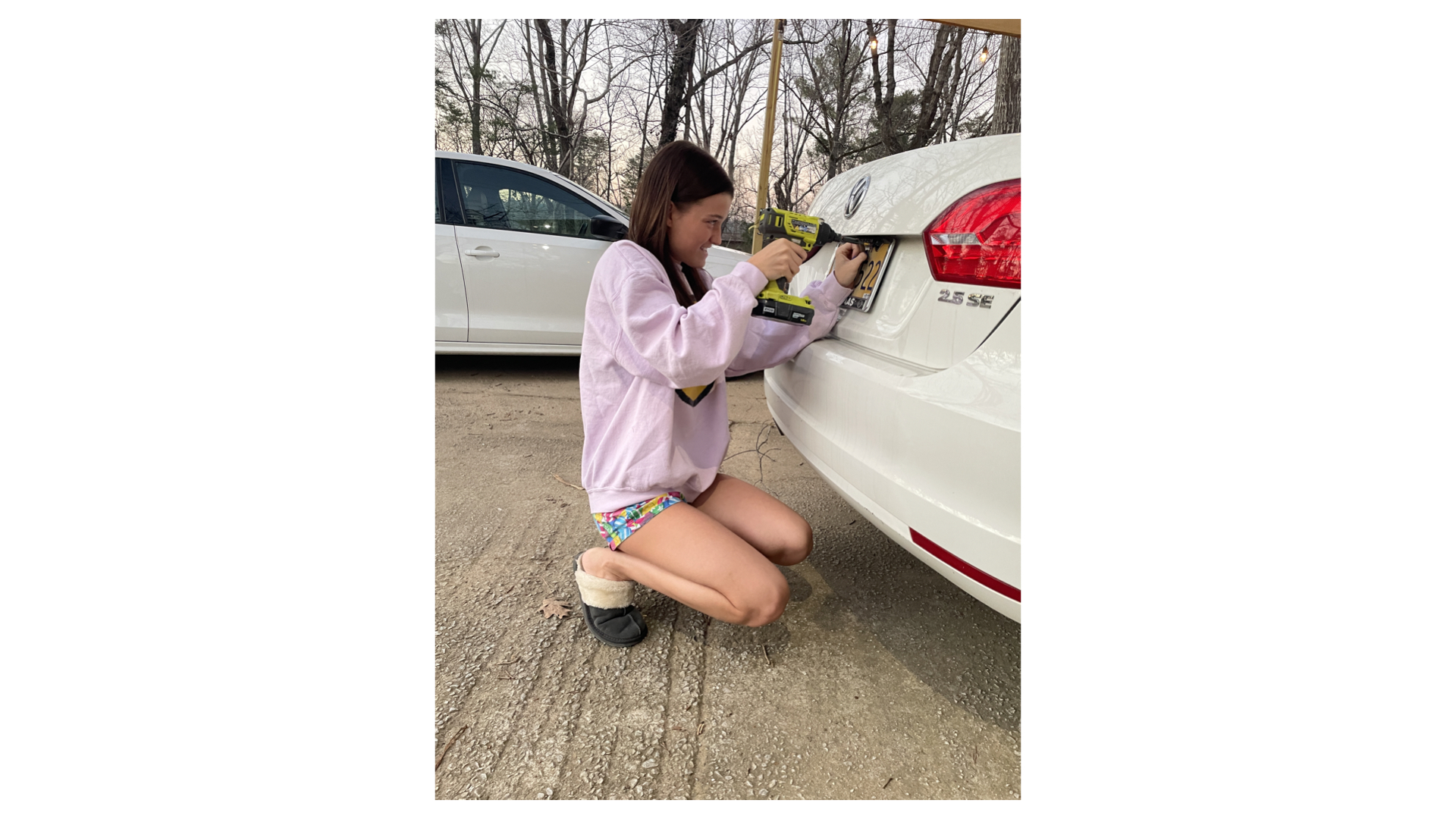 🚌🚌🚌🚌🚌🚌🚌
Field = "perfect" week
Every few months I roll back through my calendar, all in an effort to adjust and crank out the "perfect week"— a week that keeps the heavy lifting of work focused across MULTIPLE days rather than propped only one one.
This is how I felt after the previous few weeks of managing several projects.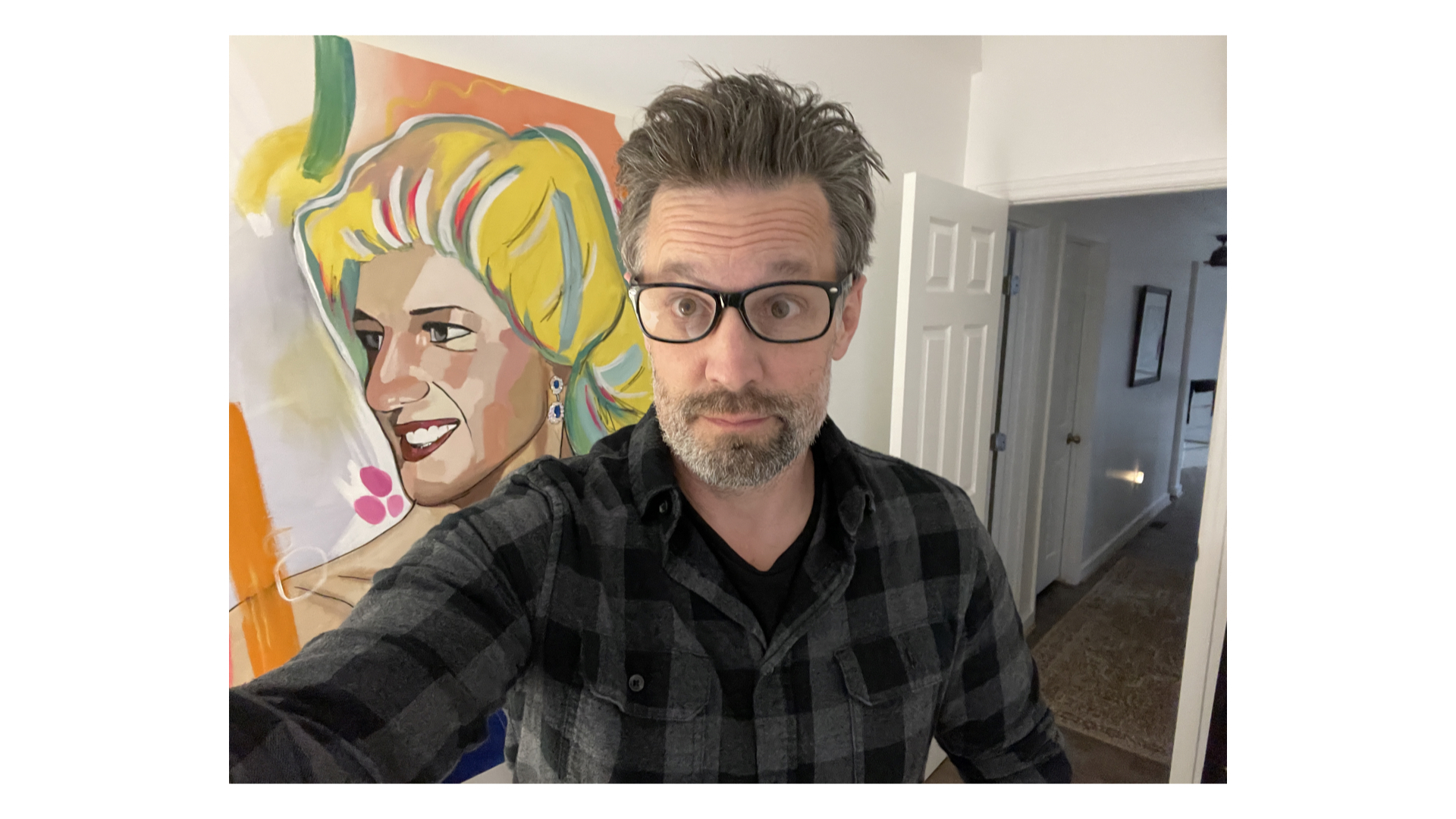 Yet, I think I dialed it in this past week— at least for this season (it's always a moving target, an adjustment, because projects complete and then new ones add-on.)
Basically, I decided that I have certain tasks that must be done for several organizations and entities (and for my own projects). So, I created "blocks" of time throughout the week for each.
For example…
Monday mornings I always write emails and do some web work on my personal projects.
Tuesdays I tackle the Courage to Lead content…
Wednesdays mornings I always write… on something related to the Crosswinds / PTSD project (it might be a grant— or ten, it might be a book we're working on— like now), but I block that time. No meetings. No other intrusions.
🚌🚌🚌🚌🚌🚌🚌
Faith = LifeLift, 3/28 MBBA
I received a call this week from the Metro Baptist Association (BHM). They invited me to speak with them about the new LifeLift project. I'll keep you posted on this one.
🚌🚌🚌🚌🚌🚌🚌
Friends = Friends over, fire pit
This week we hosted several friends at the #hilltop— nights at the fire pit always seem the best. Here's a pic of a group outside our #TinyHouse.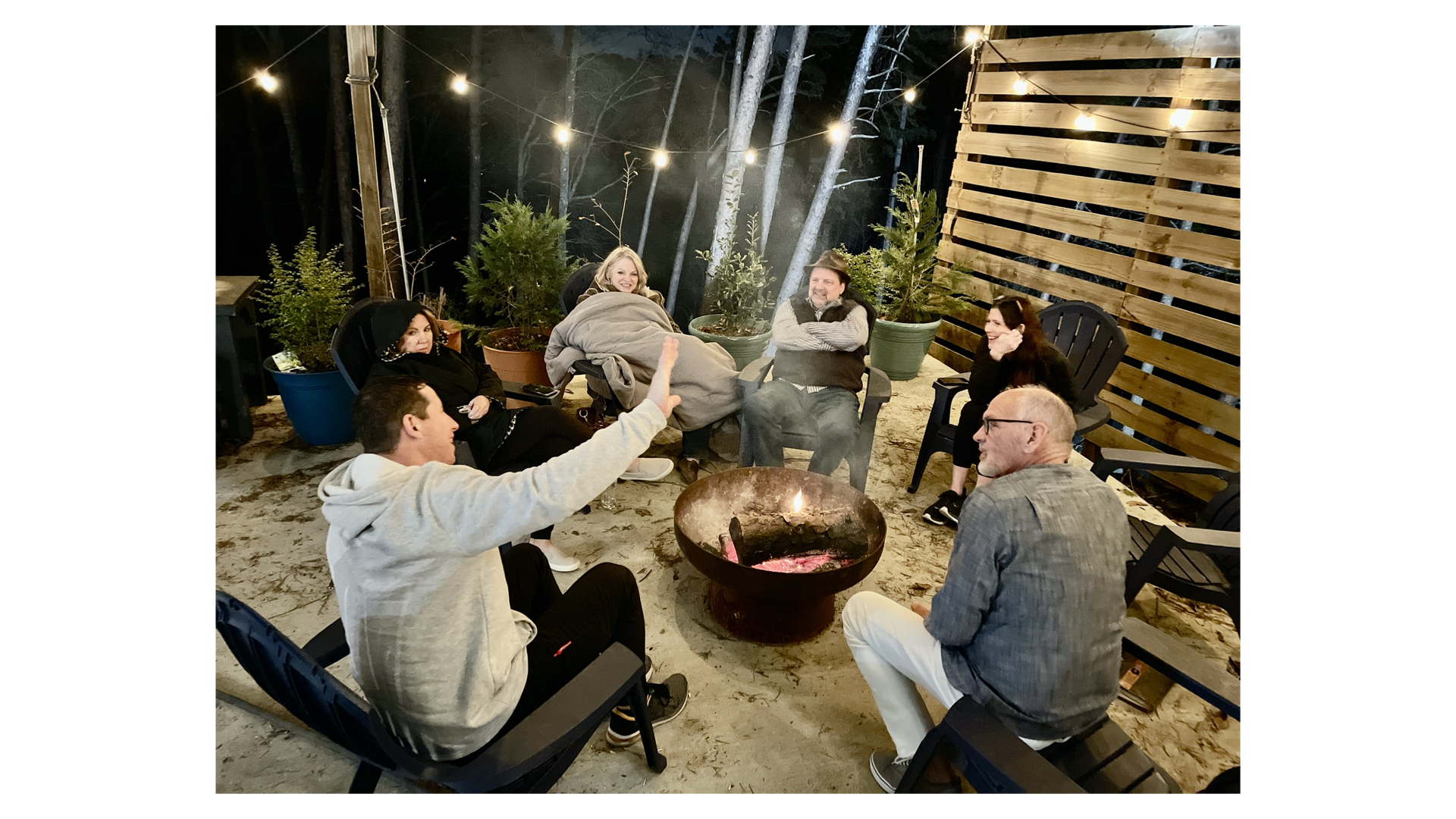 Then, over the weekend, Levi had a crew…
This is what it looked like as the guys woke up early Sunday morning to vacate the house before I headed to ATL.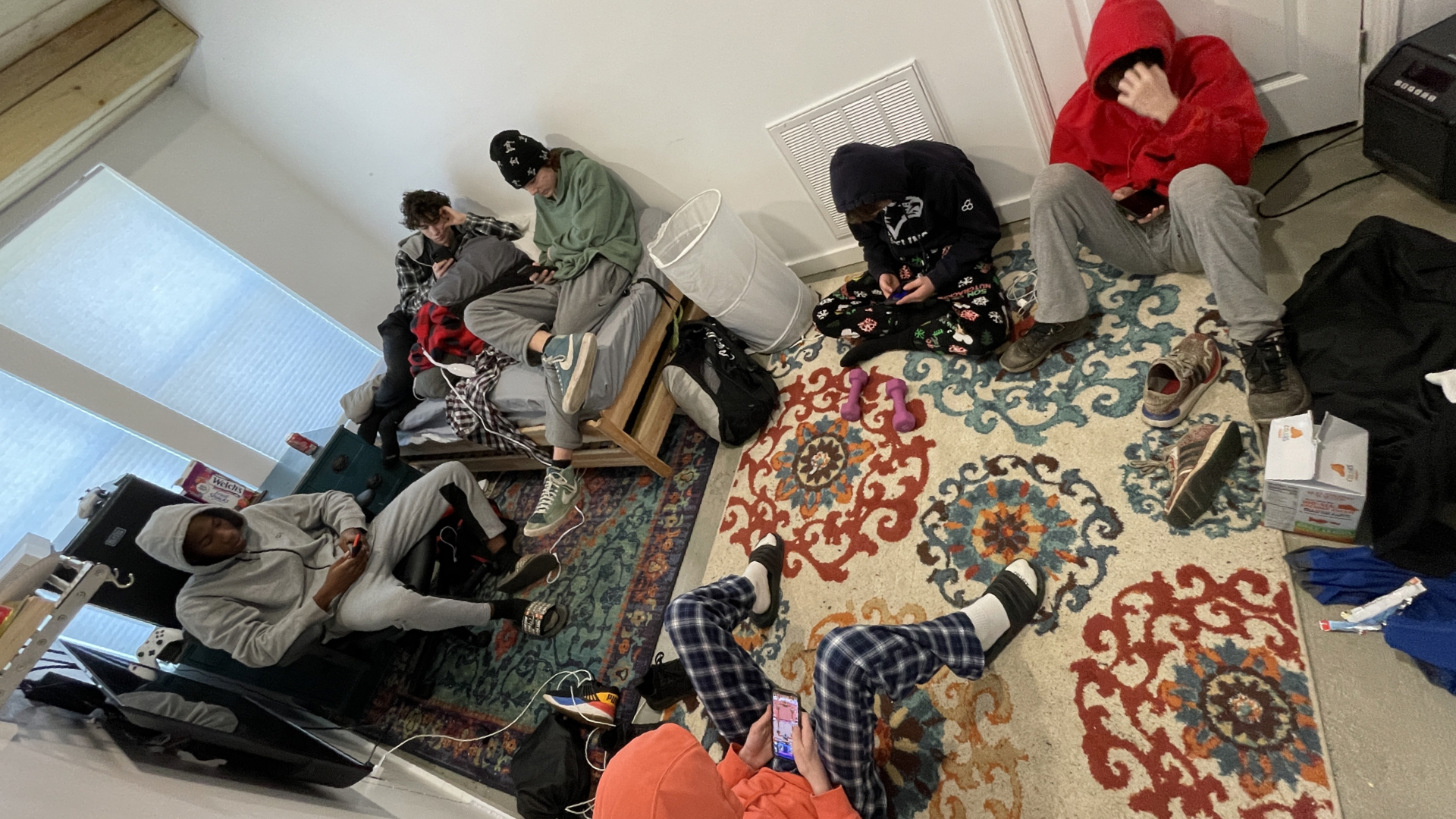 We customarily receive texts from the parents: "You sure it's OK that ___________ is coming over with all the guys?"
Our reply = "Absolutely."
We decided we'd rather have an open door policy, let the kids host people, and enjoy the space… rather than leave everyone wandering and looking for something to do.
🚌🚌🚌🚌🚌🚌🚌
Fun = Date night, weekly
Beth and I punted date night from Wednesday this week to Friday. After a long day of work on Wednesday, we were both mentally frazzled… and honestly didn't even think about it.
As I walked through the hall that afternoon, we both had that look…
"Let's stay in," we both said. "And go Friday. The kids will come in from school and want to just chill… as they do every week. So let's let them hang, we'll go…"
Done.
🚌🚌🚌🚌🚌🚌🚌
That's the highlight reel for the week.
Every Sunday afternoon I sit down and review the previous seven days + take a previous of the upcoming week. The few minutes I invest doing this help me stay focused— as well as not forget some of the upcoming opportunities.
Part of my routine each day is to go into my planner (which you can download free and test-drive for yourself at www.Jenkins.tv/FreePlannerPDF) and jot 3 things I'm thankful for about that day— before I go to bed. At the end of the week I review them, and then pull together my "highlight reel" for the previous seven days.
I've learned that there are so many things— both big and small— we simply forget if we don't take a moment and actively look back at them.
So, the "daily review" I do each night is part of my way of doing just that.
Then, my weekly review / weekly preview pulls it all together…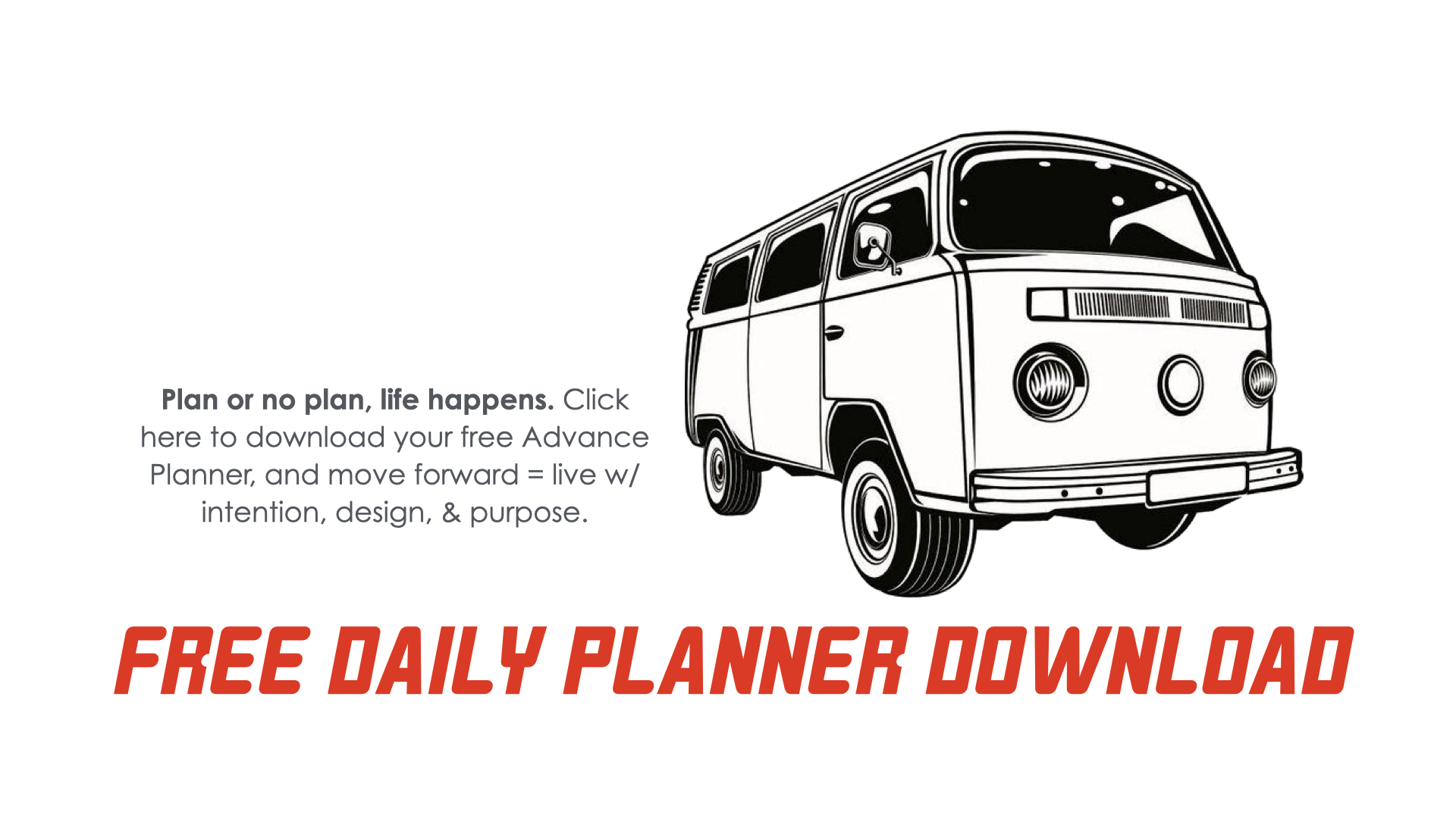 Never miss a new post + podcast!
Join our mailing list to receive the latest news and updates
We hate SPAM. We will never sell your information, for any reason.