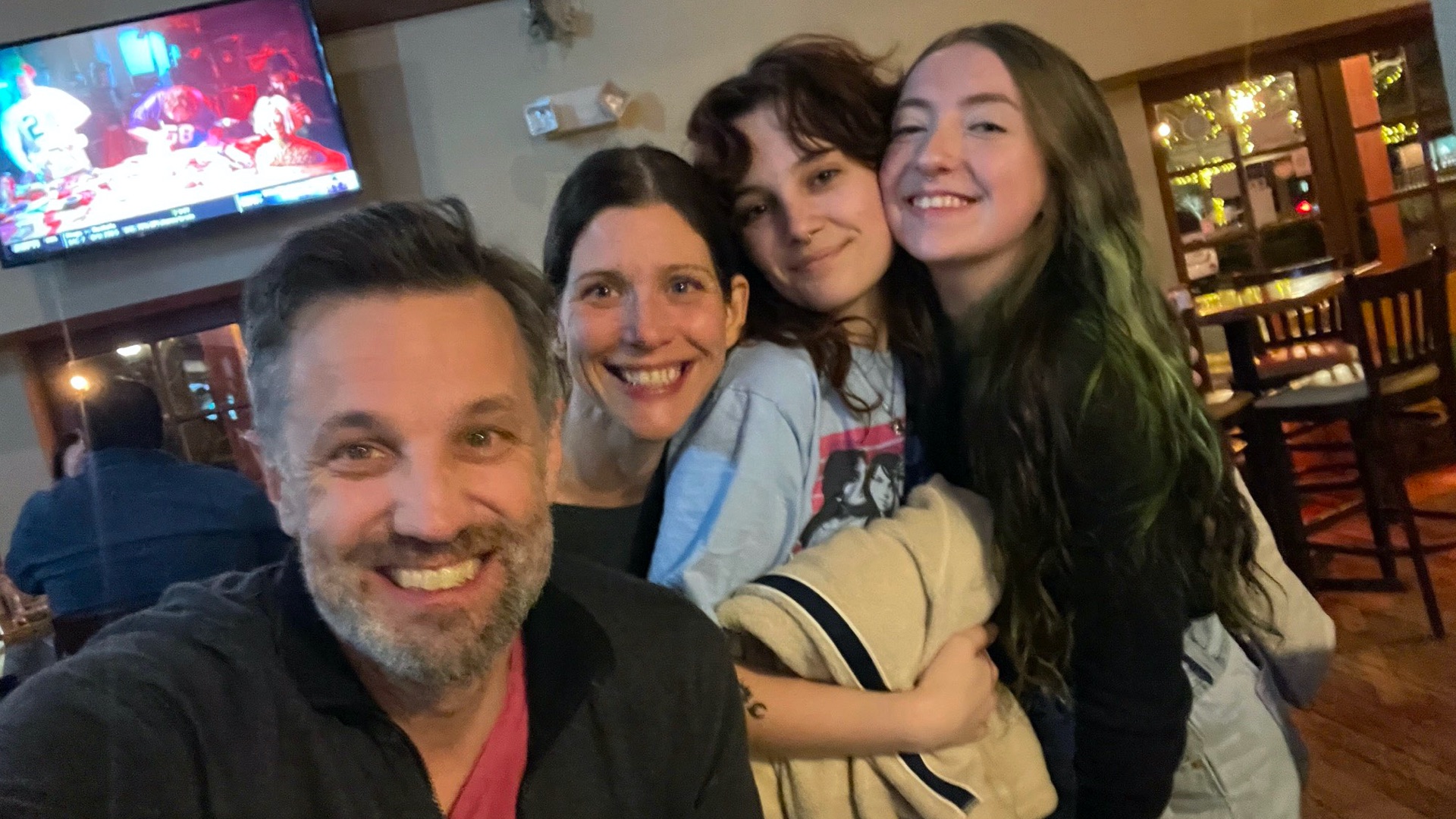 Top 7 = a week of friends and food
Feb 13, 2023
This week's Top 7 includes lot of food— and friends.
If you're just now dropping in, each week I look back at the week behind + preview the week ahead— so I don't miss anything— and look and highlight at least one thing for which I'm grateful in each of the 7 key areas of life…
💙 Fitness
💰Finance
🏠 Family
🛠 Field (work, career)
🙏 Faith
👊 Friends
🎉 Fun
🚌🚌🚌🚌🚌🚌🚌
Fitness = 2 long weekend runs, Saturday & Sunday
This weekend the weather was great, so instead of staying in to exercise I pushed my way through the neighborhood streets, made a few loops, and even wound my way through the shuddered golf course (where they've recently cut a bunch of trees, such that it looks like someone's about to develop something— who knows!?).
🚌🚌🚌🚌🚌🚌🚌
Finance = Finished Amplify content = workbook, audiobook, hidden / bonus webpages, etc.
The project is almost… well, I was going to say "done," but that's not really how it works. Not these types of things.
Back in late October, I began writing the Amplify framework— a step-by-step process to multiply and monetize your message.
The material comes from lessons I accumulated over the past 7+ years of creating content in the form of books, courses, and coaching— as well as sharing the info online via websites, podcasts, blogs, email sequences, and more…
Beth told me about 2 years ago, "Write all of these processes down…"
At the time, I didn't have time. I was busy with other projects. But, when a client informed me he was going to off-board at the end of our contract period, I reclaimed time from that project to focus on this…
Over the past few weeks I have—
📢 finished the book
📢 completed the slides for the presentation (courses, video lessons, etc.)
📢 read the 700 page audiobook
📢 completed the workbook
📢 built hidden bonus pages, which open from QR codes and links scattered throughout the book
I'm pleased with the progress so far. And, in the next 8-10 days plan to set up the podcast feed, as well as review the workbook and slides. Thankfully, I've got some margin, so I won't be sliding in at the last minute before shooting.
🚌🚌🚌🚌🚌🚌🚌
Family
= Em + Arabella at LaPaz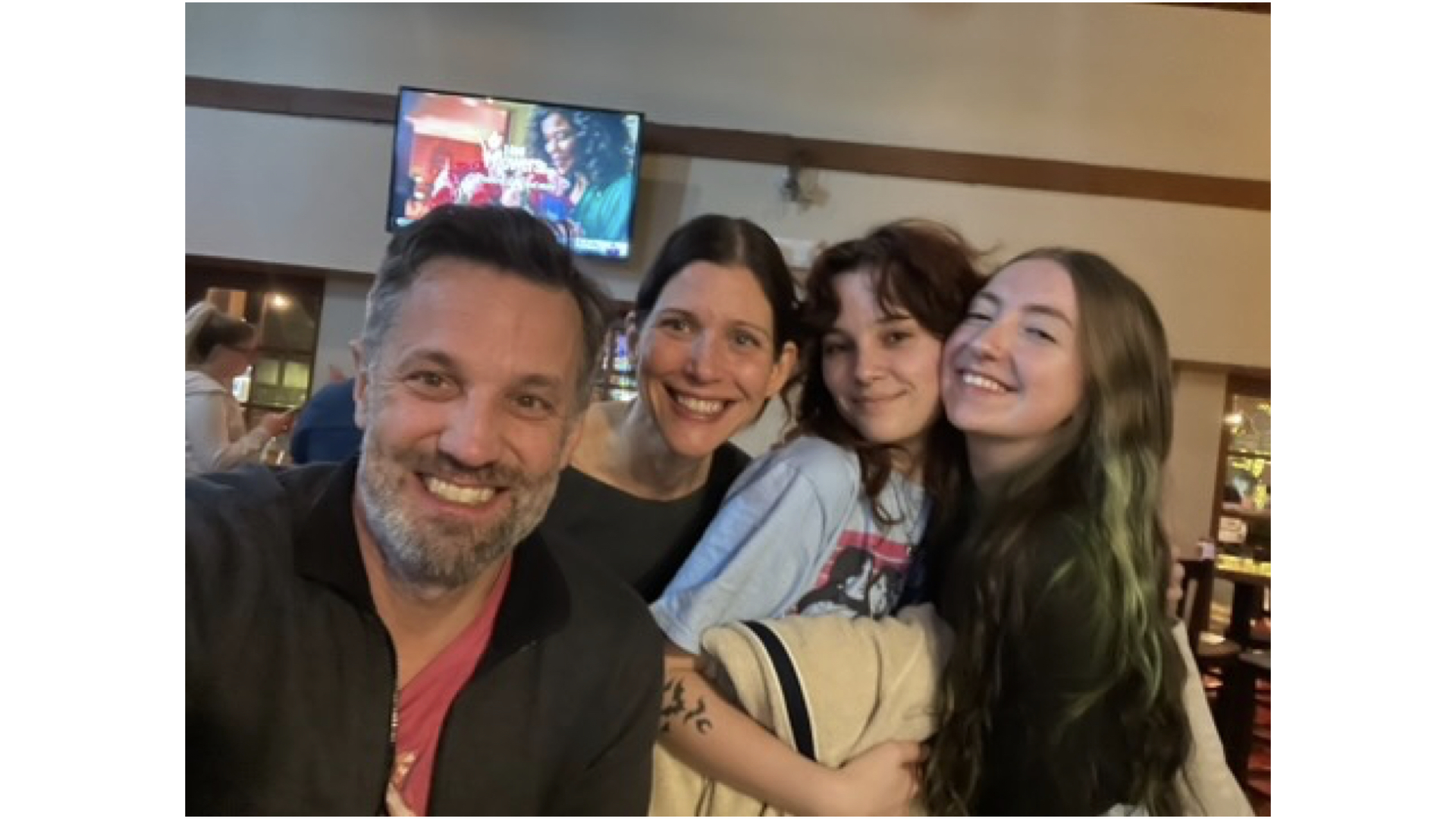 Monday was a sucker-punch of a day. Beth and I went to a meeting that had a specific purpose, only to be met by a meeting hijacker. You might been there before… they're the people (and, for sure, we can ALL do this!) who agree to meet about one thing, but then change the purpose of the meeting and draft an unrelated agenda of their own without telling you.
Those types of meetings never go well.
Afterwards, were EXHAUSTED. What promised to be an energizing rally as we prepped to complete a project turned into not only a hijack of the meeting but an unintentional (by the client) derailment of MOST of the progress that had been made.
Em had reached out earlier that day about grabbing dinner…
Not feeling up for it at this point, I called Em and just told her the truth. "Sorry meeting. Not your fault at all. We feel a bit whiplashed. Love to hang out. But, just know we just walked out of a firestorm."
"No problem," she said. "Let's all hangout anyway."
So…
Off to LaPaz. And, again grateful for family who allow you to just show up— even if you aren't your best self in that moment.
🚌🚌🚌🚌🚌🚌🚌
Field = Bob at Chuy's
Over the next few weeks I'll talk more about some transitions I'm making. The Crosswinds project is a MAJOR factor in it.
I've known Bob for well over a decade— probably closer two decades. I began working with him back in mid-2018, writing some grants that led to co-writing a manual about PTSD and Moral Injury which led to so much more…
This week we sat down to look at some website upgrades, then grabbed lunch at Chuy's.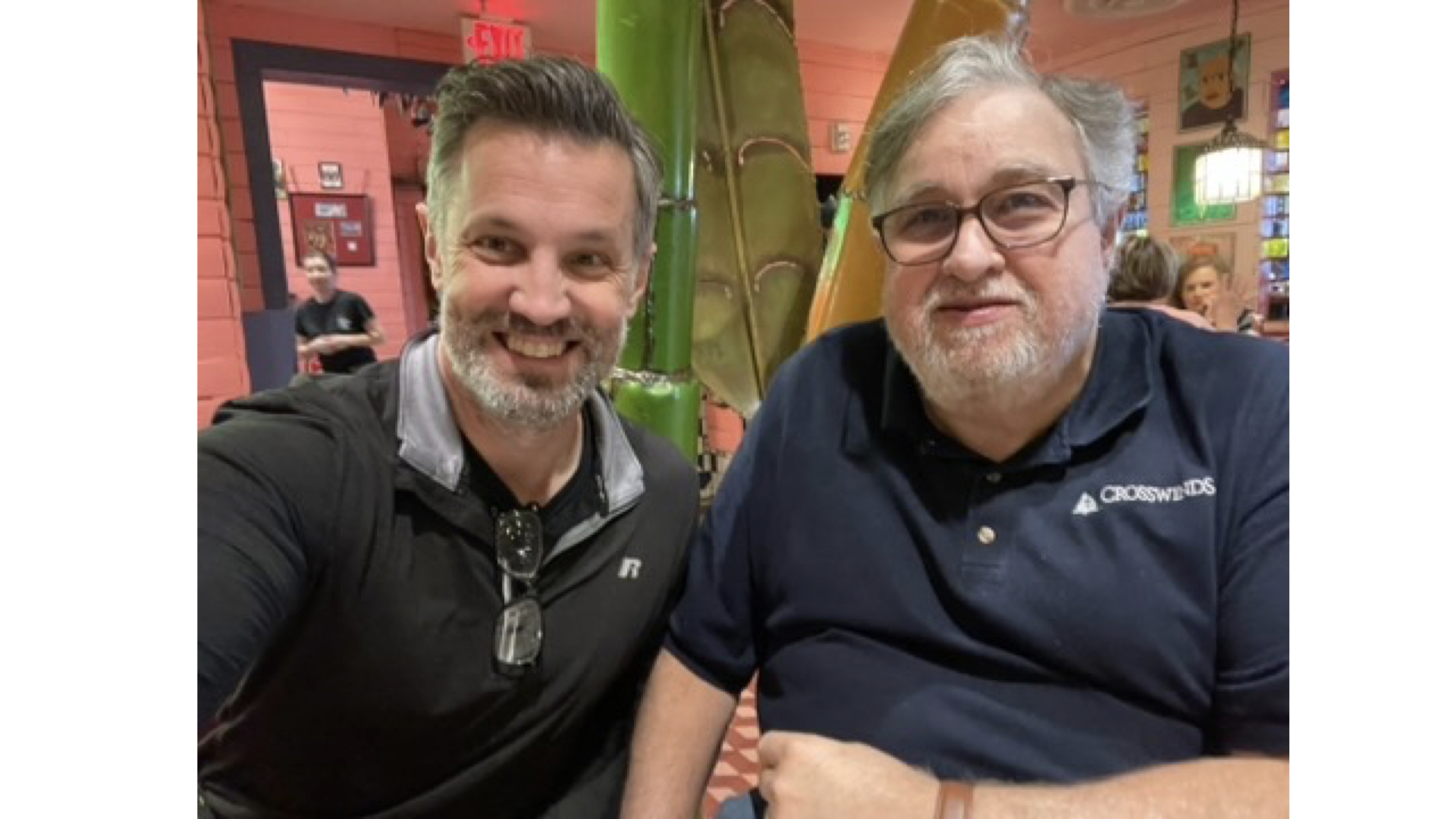 🚌🚌🚌🚌🚌🚌🚌
Faith = Disaster, but…
This week, I'm trusting the verse that "God works all things together for the good…"
Even when you don't see it.
The truth is, well, I've seen the reality of that verse play out SO MANY TIMES— especially in the more recent chapters of life (it's probably always played out, but I seem to be paying more attention over the past 5-6 years).
🚌🚌🚌🚌🚌🚌🚌
Friends = Super Bowl
Sunday, we punted the small group for a week— and invited the group— and more— to the house for the Super Bowl.
🚌🚌🚌🚌🚌🚌🚌
Fun = Working on the renovation project
This week we spent a few hours— on different days— grabbing grout and tile and sinks and all the things needed for the bathroom project.
It's almost there.
And, again, I saw how rewarding doing some of the things yourself can be.
🚌🚌🚌🚌🚌🚌🚌
That's the highlight reel for the week.
Download your free planner— the tool I use to manage the daily grind and then look back like this— at www.Jenkins.tv/FreePlannerPDF
Never miss a new post + podcast!
Join our mailing list to receive the latest news and updates
We hate SPAM. We will never sell your information, for any reason.