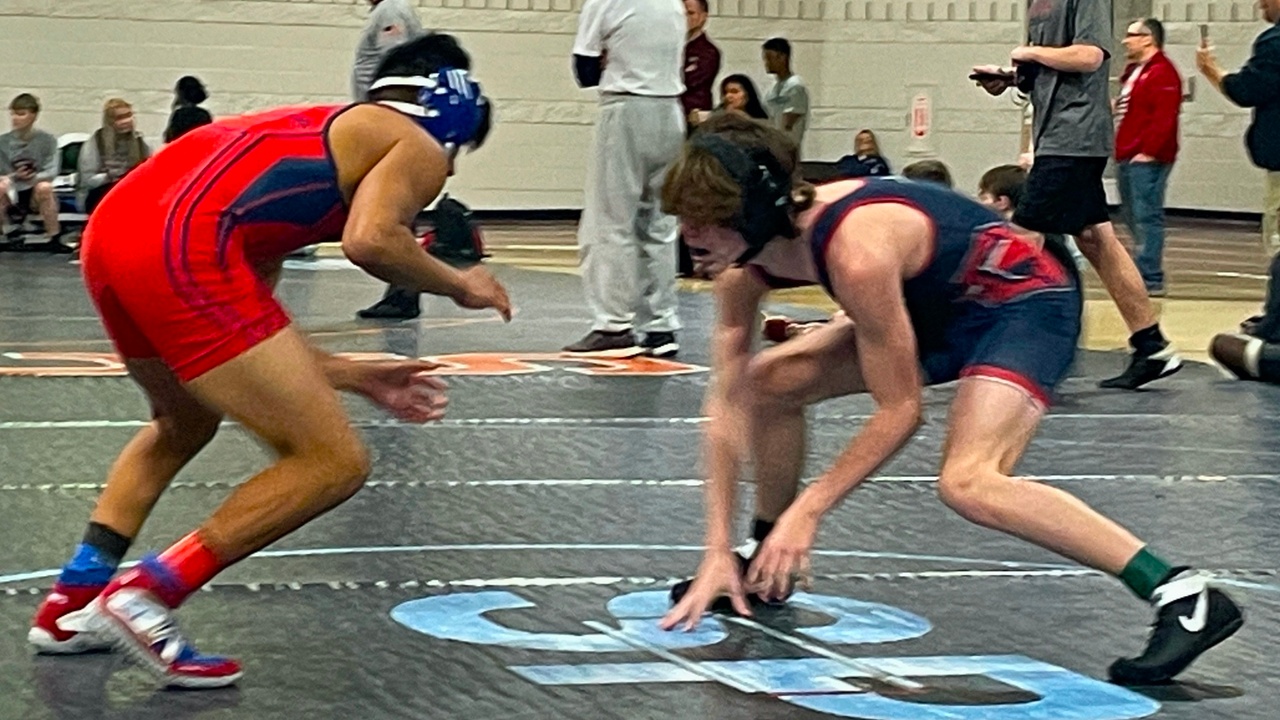 Blog: Top 7 = 2 more wrestling tournaments, 4 new books, more…
Jan 10, 2022
That's Levi on the right, wrestling for Oak Mountain High School, at a tournament this past weekend.
That (as well as another tournament) made my top 7 for last...
🥁🥁🥁🥁🥁
Fitness = 2 wrestling tournaments in the same day
I thought we had a pretty tame weekend…
Judah wasn't scheduled to wrestling (middle school, backup, not a starter), and Levi's team had a variety tournament (he's technically JV, 9th grade).
Friday afternoon I got hit with a whammy…
👉 Levi texted that morning (they've been "homeschooling / virtual-schooling" the first week back from the holidays): "I've got a tournament today… and tomorrow."
"Not a prob. We'll make it work."
(Besides, if they're going to DO the sport, I'd rather them get the reps in and enjoy it than ride the pine…"
Then…
👉 Went to pick Judah up from practice and the coach had received the word…
"The coach from Helena called. They had a team back out of the tournament, so he suggested I bring everybody…."
That meant Judah was up, too.
So, all weekend I ping-ponged back and forth from Hoover High School to Helena High School. Caught 5 matches of Levi's on Friday, bumped into a high school friend / wrestler that refs as a side-hustle, then caught Judah (and Levi) on Saturday…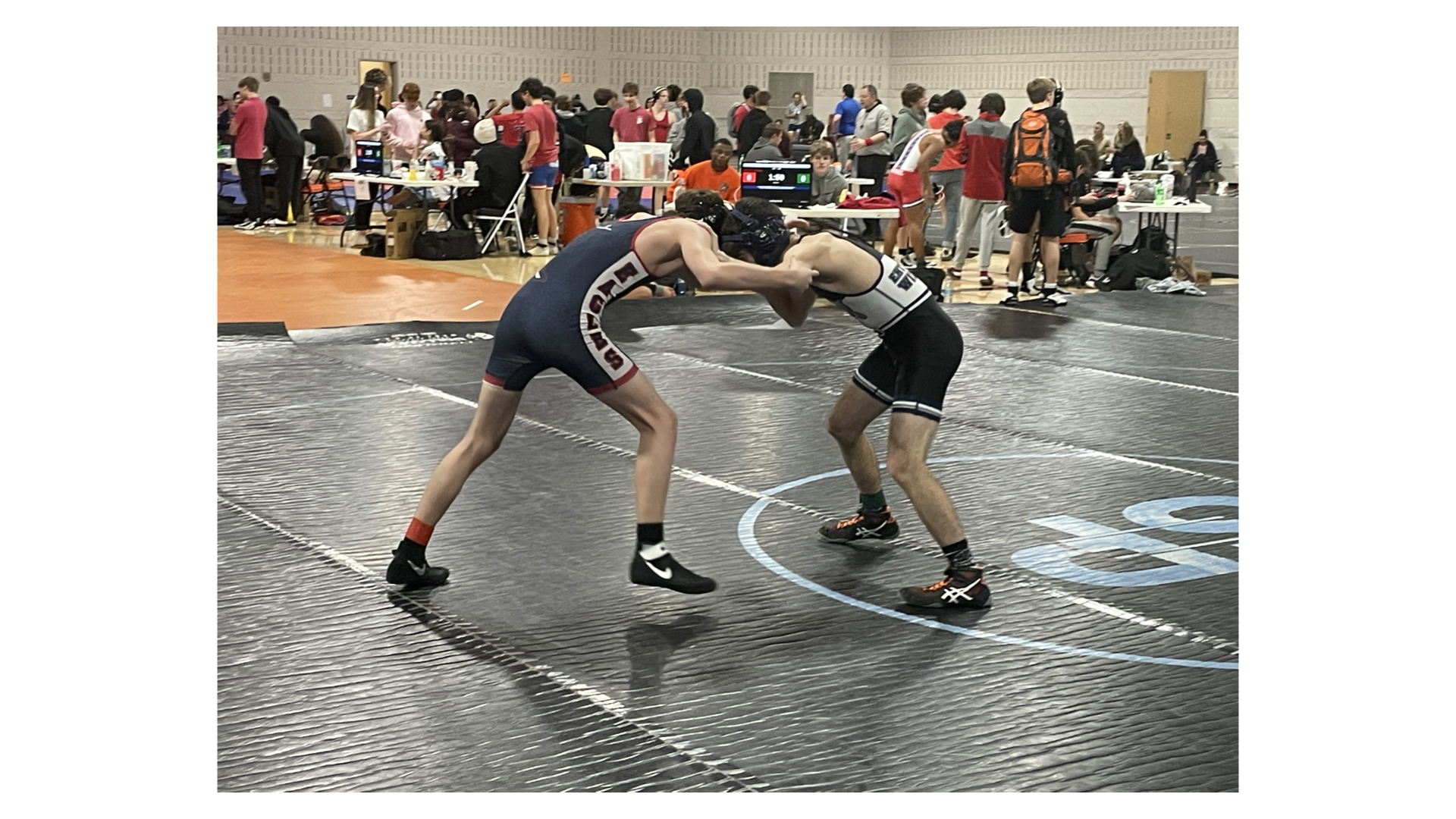 🚌🚌🚌🚌🚌🚌🚌

Finance = Mini orders the custom Nike hi-tops for her birthday
Mini told me she knew what she wanted for her birthday (at the end of February): "Jordans."
We looked online and discovered the hi-tops I wore during my "RA Basketball" days at Hilldale Baptist (that cost be $60 back in the 5th grade) were now selling for a cool $297 or more.
"It's a bit out of the birthday budget," I told her.
I suggested an alternative: go customize some Air Force 1 hi-tops at Nike dot com and make what you want.
Done.
Now, we wait 3-4 weeks for shipping.
I was glad to save the $$$, and happy to get her a great shoe. A few years ago (i.e., WAY back when Noah was about 5), I finally picked up on what my Dad told me when I was a kid…
… that I had discovered as an adult for MYSELF but hadn't applied to my kids…
Better stuff (including better shoes) wear better and last longer. So, I'd rather shell out more for one good pair than less for more pairs that will wear out quickly (and, in the long run, cost more).
Plus, she got to customize 'em.
🚌🚌🚌🚌🚌🚌🚌

Family = Matthew's birthday
Little bro (who is about 3-4 inches taller and 50 pounds thicker) clocked another year around the sun this Thursday.
Super-proud of him. Matthew's got it together…
🍻 Bought a house with lots of land. Been renovating.
🍻 Loves his wife, Jennifer, well…
🍻 … and adores the kids.
Checks all the boxes on the things you hope for people and love to see.
And, he's just plain fun.
🚌🚌🚌🚌🚌🚌🚌

Field = LifeLift updates
Lots of progress on this project this week…
Tuesday morning I received the paperbacks in the mail (see below).
The green book on the top left is the "thick" book that has 500+ pages and includes ALL the content. When I began the rewrite / update on the old LifeLift material (all the info about where it came from, etc is in this podcast episode here… https://www.jenkins.tv/podcasts/lifelift/episodes/2147587717) I decided to toss EVERYTHING— including the proverbial kitchen sink— into the update. I figured we could always "cut" later…
Over time, as my Dad and I read and re-read the edits, we decided to leave it ALL in and break it into four books….
That's what you see on the bottom left and swiping right…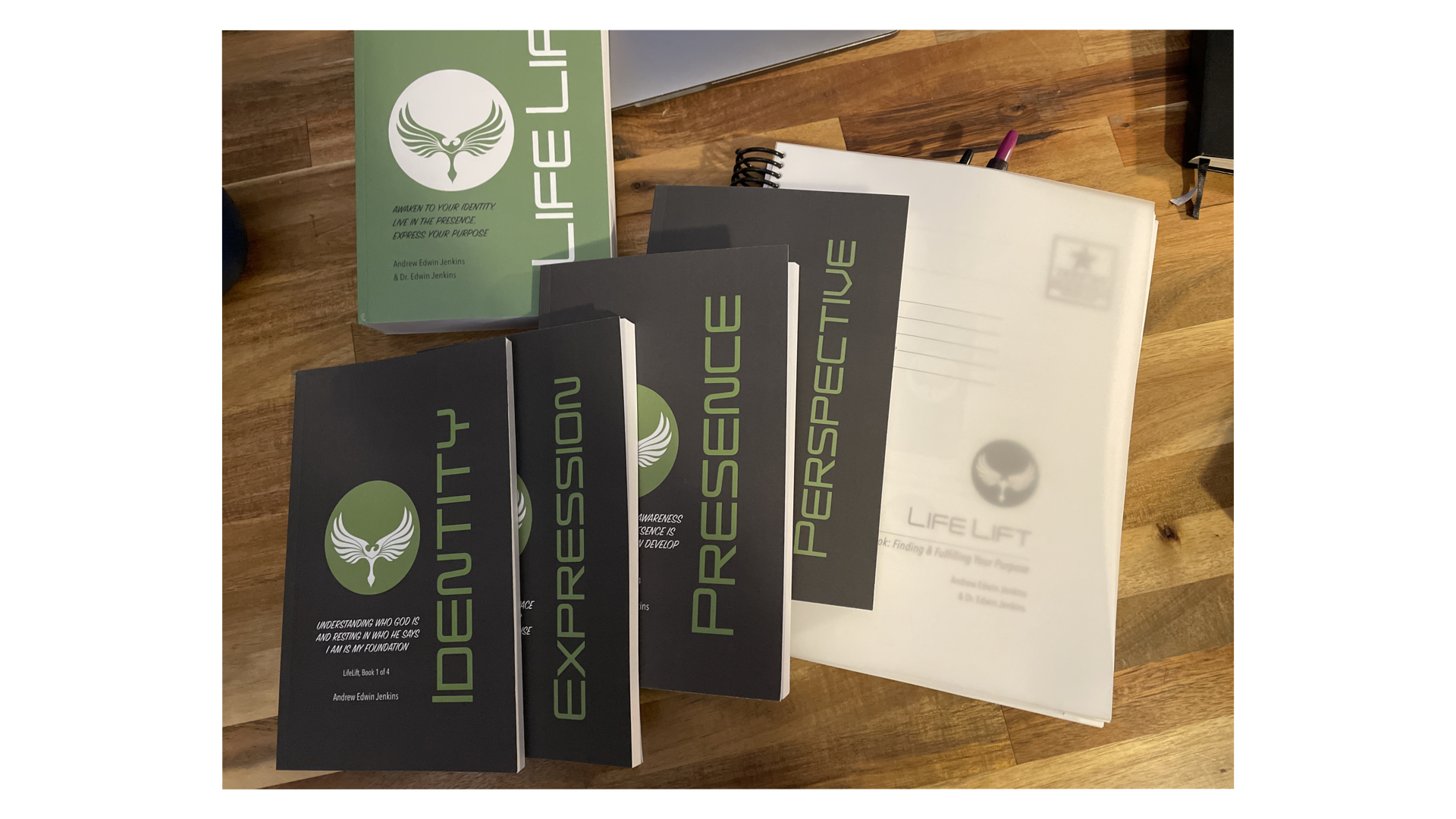 Here are the four— great mockups our friend Jesica Estes did.
The white book in the pic above is the workbook. The "working draft."
I finished it last Saturday and sent it to FedEx office for a printout. Even though I create the books on the computer, they always look different in person— so I always print them so I can see what I actually have…
I read thorough it, make a few MORE tweaks, and then uploaded it Wednesday— when the cover came in…
The workbook is a hardback, BTW….
In fact, all of the books are currently on Amazon...
---
Identity (5.5x8.5)= https://amzn.to/32WSaC1
Presence (5.5x8.5)= https://amzn.to/33oSbhW
Expression (5.5x8.5)= https://amzn.to/3qaa78B
Perspective (5.5x8.5) = https://amzn.to/3JWDvqZ
The workbook (8.25x11)= https://amzn.to/3tdOpT5
The "big book" in paperback (5.5 x8.5)= https://amzn.to/3Fe9wqK
The "big book" in hardback (6x9)= https://amzn.to/3qXf9EE
---
Also, go grab the app in your favorite App Store. All the assessments will go on there— to help you discover your unique design, identity your purpose, and then walk in it…
Learn more about the app (free options with massive content or paid options with even more) at www.Jenkins.tv/1
Or go straight to your App Store:
📱 Apple App =
https://apps.apple.com/pt/app/lifelift-global/id1590894501?l=en
📱 Google App =
https://play.google.com/store/apps/details?id=com.p92joyt03vpp.pvbjuxih4app
🚌🚌🚌🚌🚌🚌🚌

Faith = reading back through my old stuff
As I've read through everything in those books— and then gone back to my notes…
… and worked at the graphics and slides and everything else needed to complete the project, it's taken me on quite ANOTHER faith journey.
I've reconnected with some old friends (Michael is the Operations Director at the Metro Baptist Association… he used to be the admin pastor with my Dad. I had no idea he was in that role until I showed up for a meeting at the MBA to give them a few books earlier this week)…
I've also read and re-read much of the content.
Your old notes and journals really ARE a treasure trove of stuff if you'll dive back into them and remember the journey the Lord took you on…
🚌🚌🚌🚌🚌🚌🚌
Friends = motorbikes w/ the boys
With school going virtual for the first week after the Christmas break, the kids had more free time. One of the friends crashed the #hilltop one night…
… and, of course, the guys took the mini-bikes out for a ride (we have about 5 miles of trails + an old golf-course nearby).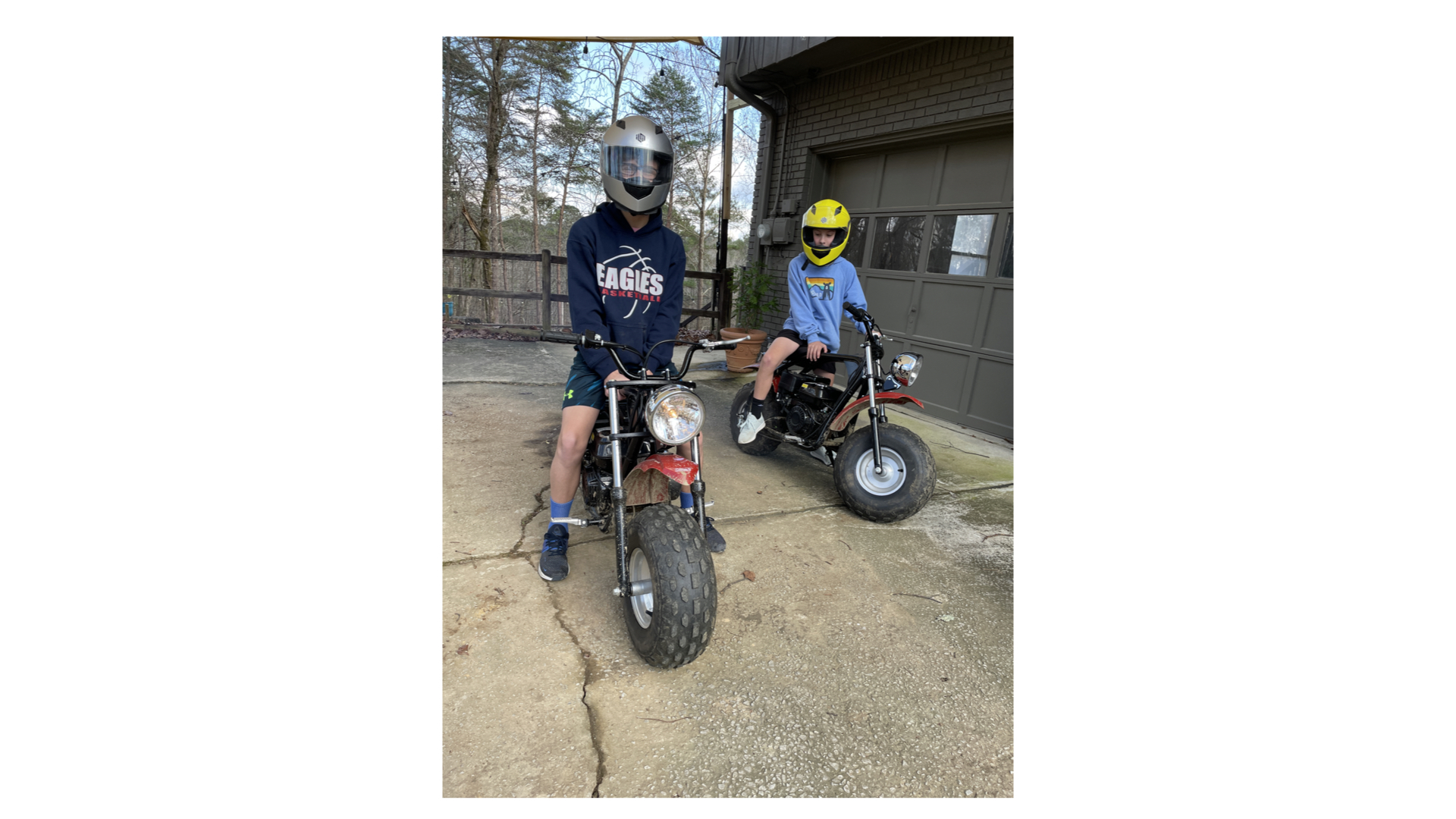 🚌🚌🚌🚌🚌🚌🚌
Fun = date night
Beth and I went out— as always— this Wednesday.
It had been a long week…
Earlier that day, I woke up and thought, "I feel depressed."
But I quickly realized I wasn't (I'm not afraid of admitting if / when I am— I totally HAVE been depressed before). In a moment, I realized, "I'm actually just very tired. I've been staying up late, working an accelerated schedule on a few things, to push several items across their respective finish lines."
(In other places, like the Soul Wholeness book— the audiobook is FREE on my app, by the way— I've written that tiredness and depression often mimic each other.)
---
For more info on this...
💥 watch my YouTube video on "Five tools (four free) for emotional / soul health":
💥 watch the video on Creation's Rhythm: https://www.jenkins.tv/rhythm
💥 download the new LifeLift app (free version) and you'll find the Soul Wholeness audiobook, where you can listen to chapter 13 ("Press Pause") and chapter 19 ("Creation's Rhythm), which specifically address this topic: www.Jenkins.tv/1
---
Sitting at the (new) Little Donkey, I explained all of this to Beth… again.
"I think lack of connection— or disconnection does that, too," she said.
I thought back through the past few days…
We generally spend a LOT of time together, but we'd been whirling past each other, even in the same house.
In that moment, I thought, "That's right. Exactly right. We're made for connection. And when we don't experience it… it tosses us off a bit…."
The solution?
👉 don't be afraid of the tough feelings— like depression and stress and anxiety and all those other things
👉 don't forget that physical health affects your emotional state— and vice versa
👉 don't neglect fun and connection and those other things we tend to neglect when we're "down" emotionally or physically
🔥🔥🔥🔥
🚌🚌🚌
This is the Top 7 for last week. Every Sunday afternoon I sit down for 45 minutes or so, map out the upcoming week, and look back at the previous. As I do, I make a few notes in my "weekly review" about the highlights from the previous 7 days…
I record them here— just the highlight reel— from the "three things I'm thankful for today' that I complete every evening…
(BTW, you can download the UPDATED version of the planner at www.Jenkins.tv/FreePlannerPDF or, purchase the hardback on Amazon: https://amzn.to/3Fe9wqK ).
Never miss a new post + podcast!
Join our mailing list to receive the latest news and updates
We hate SPAM. We will never sell your information, for any reason.