Top 7 = proof copy of project, week 1 of #75Hard-ish...
Jan 09, 2023
The end of the first full week of 2023 means I'm entering my second week of 75 Hard. I write about it in the "fitness" section below.
It also means a few other things have started-up, projects and potential new chapters that I hope to see play-out in the next few months— and will pen more about when the time comes.
For now, a reminder…
The weekly Top 7 is a quick review of some of the best stuff of the previous week. Every night, I look back at my planner— I still use pen and paper.
👉 I make note of the things that didn't get done— and need to shift-over to the following day or the following week.
👉 I look at the following day, so I can mentally prep for whatever I've got on the docket.
👉 I review my day and write 3 things I'm grateful for— from that day. Sometimes the things are big; other times they're small. But, those things always keep me focused on the positive— even amidst the tough.
The Top 7, then, is my weekly look back— when I take a few moments in the weekend to consider the previous week.
Here's the run down…
One from each of the 7 key areas of life.
🚌🚌🚌🚌🚌🚌🚌
Fitness = 75 Hard-ish, week 1
I just started another round of the #75Hard challenge. In actuality, the challenge works like this—
✅ Follow a meal plan of your choice
✅ No cheat days
✅ No alcohol
✅ Two 45-minute workouts each day— one of which must be outside
✅ Take a progress picture each day
✅ Read 10 pages per day (audiobooks don't count)
✅ Drink 1 gallon of water
And, as you might imagine it runs for 75 days.
Me and a group of guys decided to do the challenge together— and allow everyone to create their own. Doesn't matter what it is, as long as you stick to it…
So, we've called it "75 Hard-ish" (and opened a GroupMe chat and everything!).
A few of the guys are on the "strict plan." Others have adapted… doing one workout a day instead of two or making another modifications.
I know, it's not truly "75 Hard" if you alter it. But, the point isn't to legalistically finish the 75 days, the goal is to create a lifestyle you can maintain…
… and to continue after 75 days, using the push that the community has given you, to move forward instead of "crashing out" and losing the progress you made.
We officially began, as a group, on Monday— the 2nd. No sense in starting on January 1, when people are watching football and eating and not exercising and enjoying the day off….
I began on January 1, counting it as "day 0." I just figured… why wait?
Want to learn more?
Here are the links to two talks I gave at the end of my previous run on the challenge.
89 = What I Learned from #75Hard, part 2
https://www.jenkins.tv/podcasts/lifelift/episodes/2147587660
88 = What I Learned from #75Hard, part 1
https://www.jenkins.tv/podcasts/lifelift/episodes/2147587661
🚌🚌🚌🚌🚌🚌🚌
Finance = Amplify book, draft in
Over the past two months I punched 600+ pages of ideas and processes and so much more into my keyboard.
I call it Amplify.
The 4-part Amplify framework helps you clarify your MESSAGE, walks you through 11 distinct MIND-SHIFTS required to multiply & monetize it, explores how to share your message through various forms of MEDIA-- without doing more work, and outlines the METHODS make it happen.
Here's the framework visually.
And here's a few of the forms of content you can work with.
No worries if it doesn't make sense. The project was / is created for writers, content-developers, creators, teachers, and other people who have a message to share (and may have even written it down), but aren't sure what to do next.
Amplify is a step-by-step resource that enables you to do the following:
Anyway, you can learn more at www.AmplifyOnline.info — where you can even get in touch with us.
The "proof copy" of the book arrived this week— all 600 pages. This will get "sliced and diced" into 3-4 books, a workbook, a course….
… and we're shooting the video for the course / training modules the last weekend of February.
🚌🚌🚌🚌🚌🚌🚌
Family
= Wrestling and all the other things

Spent the weekend at the team tournament at Hoover High. Back when I was wrestling, we didn't really have "duals" tournaments— we only had the kind with individual brackets (where team scores accumulate).

Still the same sport, but lots of changes in how they do it (i.e., no more brackets on the wall, guys can have long hair, no more "slamming," no massive weight-dropping allowed).

Enjoyed watching Levi…

🚌🚌🚌🚌🚌🚌🚌
Field = Donors & Disentangled
Bob and I met with two of the reps from an anonymous foundation this week that helped fund the Disentangled book. The book, the first warrior-related Bible study we've put together, helps veterans work through the issues of PTSD, Moral Injury, and their call.
Here's another shot of the book.
The foundation, by the way, also funded the video shoot of the Warrior Hope curriculum, as well as the family book. We filmed a documentary based on the family book that is set to release this Spring— along with a few weekends of training on the other resources.
🚌🚌🚌🚌🚌🚌🚌
Faith = Way back in the Old Testament
For the reading portion of 75 Hard I've journeyed back to the Old Testament. I figure the "10 pages a day of personal development" requirement SHOULD apply to the Bible.
I tell you…
… when it's un-rushed and you just "sit in it" and enjoy, so much comes alive.
Late this week, I found myself in Exodus. Then in Leviticus. So much gold in both places…
🚌🚌🚌🚌🚌🚌🚌
Friends = Pushing forward with the group
I mentioned it earlier…
There's a small community— some of the men I know and some whom I've never met— forging ahead together on the 75 Hard-ish project.
We created a GroupMe chat— and encouraged guys to post whenever / whatever…
(Don't want to hear constant chirps or see it all day… you can just silence the notifications.)
Huge props to all the men for answering each other's questions, adding massive doses of encouragement when others find themselves struggling as they kick sugar to the curb or fight through a workout or coming of other substances…
🚌🚌🚌🚌🚌🚌🚌
Fun = Sunday, fun-day
Last Sunday, Beth and I made the 9:45am church service…
… then shot up the hill to North Italia, one of our fav places, for breakfast.
Then we enjoyed an unhurried "do what we want to do" day. It was a great way to cap a fantastic few days of being out of town, celebrating parents, and finishing a few work-related projects in HSV.
🚌🚌🚌🚌🚌🚌🚌
That's the highlight reel for the week.
Again, if you're just now dropping in, each week I look back at the week behind + preview the week ahead— so I don't miss anything— and look and highlight at least one thing for which I'm grateful in each of the 7 key areas of life…
💙 Fitness
💰Finance
🏠 Family
🛠 Field (work, career)
🙏 Faith
👊 Friends
🎉 Fun
Download your free planner— the tool I use to manage the daily grind and then look back like this— at
And, the challenge...
If you want to go "next level" and start finding balance in your own life, register for the free 21-day challenge… www.Jenkins.tv/21
Each day, you'll receive:
🚌 A few lines of encouragement about one of the key areas of life (or something that blocks us from breakthrough in those areas, or something that can accelerate progress in those areas)
🚌 A challenge— something to take action and implement what you've learned (this generally takes 5-10 minutes)
🚌 A Bible verse related to the topic
🚌 A guided prayer (read it as your own, or use it as a launching pad to something more)
And…
🚌 There's a short video that explains ALL of the above— in case you're a watcher or a listener instead of a reader.
You can begin any time you want— and then go at it for 21 days.
Free access at www.Jenkins.tv/21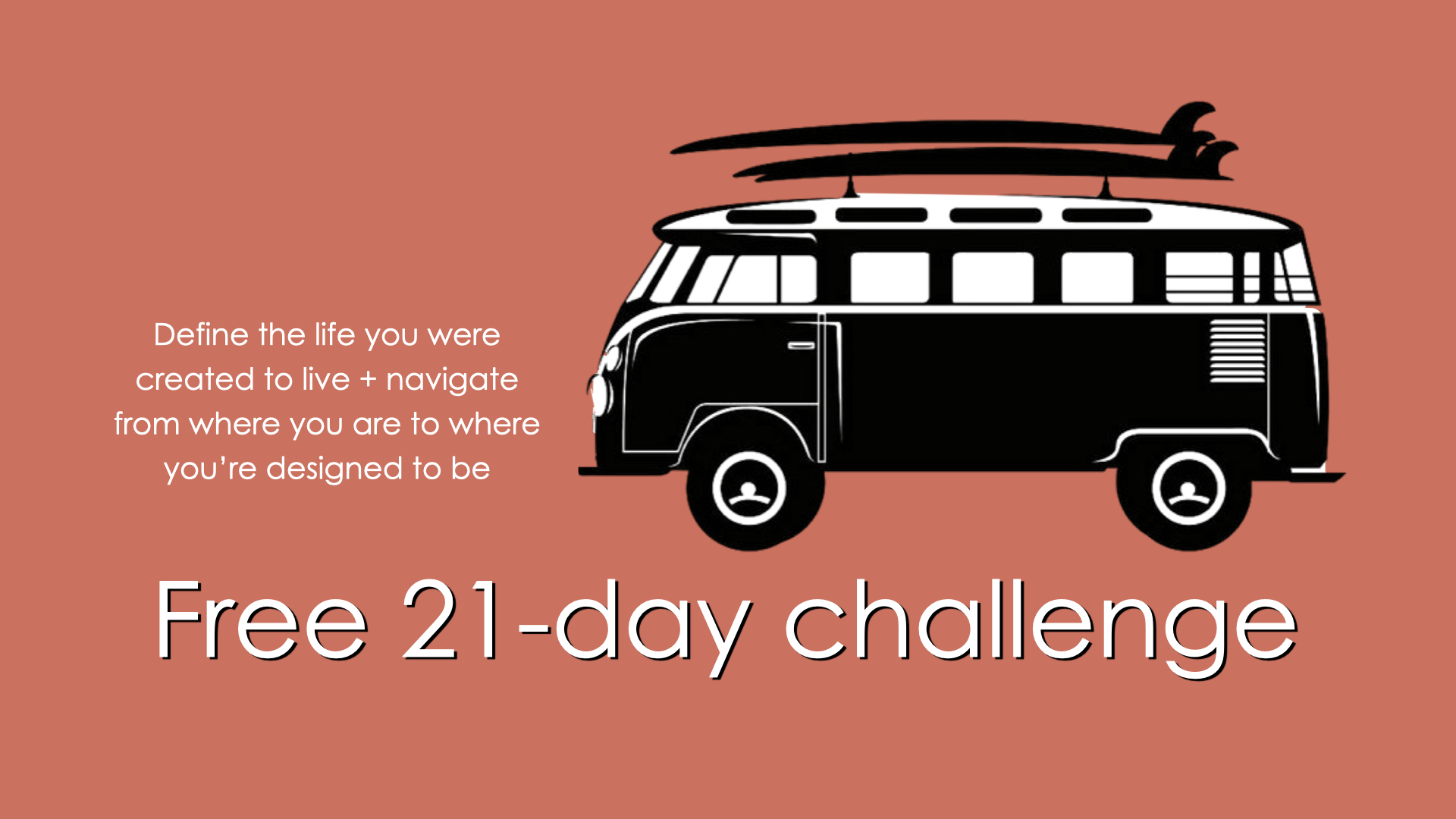 Never miss a new post + podcast!
Join our mailing list to receive the latest news and updates
We hate SPAM. We will never sell your information, for any reason.