Top7 = Celebrating 53 in HSV
Jan 02, 2023
The first Top 7 of 2023 finds me in Huntsville. The pic above, left to right, features Frank (brother-in-law), Mandy (my little sis), me & Beth, and my Mom and Dad.
Back in 2019, my parents hit their 50th wedding anniversary. We decided that the week of Christmas is probably NOT the best or easiest week to plan a reception / celebration, so we punted it to the Spring and went out to eat to celebrate during the Christmas holidays instead.
The Covid came and, as you know, there were NO receptions and gatherings for a while…
This year, we gathered— just like we had on year 50– to celebrate 53!
🚌🚌🚌🚌🚌🚌🚌
Fitness = workouts, run in HSV
Since we were riding up to Huntsville to celebrate at dinner, Beth and I decided to grab a hotel.
I needed to drop a bunch of graphics into a book; she needed to finish editing a study guide she's been recalibrating for a ministry center in town. And, there's something about getting "out of the house" and into a new environment in order to focus and make stuff happen.
So, two nights…
… and part of three days.
That gave me two solid runs through the streets in the Providence neighborhood of Huntsville.
🚌🚌🚌🚌🚌🚌🚌
Finance = Taxes are done!
Before we left, Beth hammered through 2022's receipts, all the book-keeping, and dialed-in everything we need for taxes. We've still got to wait on a few W-2s, 1099s, etc., but the numbers are all ready and waiting.
🚌🚌🚌🚌🚌🚌🚌
Family
= 53 years!

Like I mentioned above, we all celebrated that Mom & Dad celebrated 53 years the week before Christmas (Wednesday, December 21st).

Being married is work. Even when you're with the right person.

Can't express how grateful we are that they got married (we wouldn't be here if they didn't), that they chose to stay married, and that they— even all these years later— still choose each other, every day.
Emma celebrated her 22nd birthday this week, as well. And, in typical form, she received a "mystery box."
That's our birthday thing— when you get curated gifts and items all in one box of stuff, hand-selected just for you, in such a way that you know that everyone thought about YOU and that YOU MATTER and YOU ARE LOVED.
Here's Beth and Emma— on the way to her birthday lunch.
🚌🚌🚌🚌🚌🚌🚌
Field = 2 meetings cancelled, so the Amplify draft is done
My default mode— for the past two months— has been "if this meeting gets cancelled, then I keep the time blocked and I sit down and write."
This past week, TWO meetings got cancelled, I leveraged the postponement, and— as a result— finished the draft.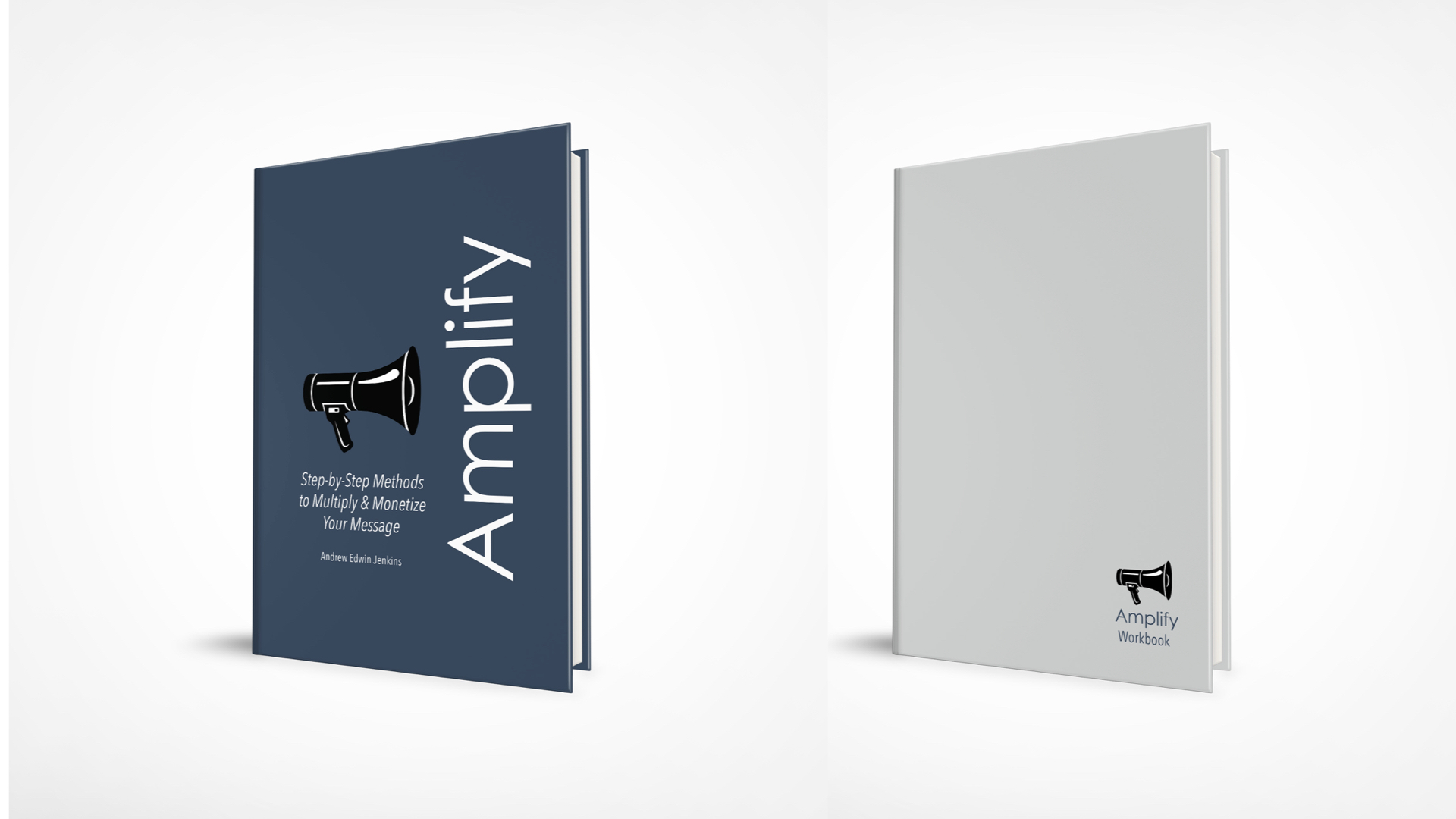 The book is on the left— and the workbook is on the right.
Beth designed the covers THIS week… just as the book was complete.
Full disclosure: book is done; workbook won't be available until we finish the video shoot in late February.
What's Amplify do?
If you're a writer, a creative, a content-developer— or want to be— go to www.AmplifyOnline.info and see.
🚌🚌🚌🚌🚌🚌🚌
Faith = Who you get to chose; who gets chosen
This past week I was reminded of some words my high school art teacher, Janice Cook, shared with me and Beth at a recent wedding…
"You can't choose your parents or siblings," she said. "But these weddings are important. Because the only primary relationship you CAN choose is your spouse. And most people don't really think about that…"
This week, I reflected on those words a few times. She said them, in the moment, at an obvious time to state them.
But they were weighty. They mattered...
✅ I chose Beth.
My kids didn't choose her, anymore than hers chose me. They all just got to come along for the ride.
Nor did those kids choose each other— in any direction at all.
But we've seen so much grace flowing in all the directions.
❌ I did not choose my parents.
God made that selection— almost 50 years ago. And, again, grace flowing… in so many directions, because of what He chose.
🚌🚌🚌🚌🚌🚌🚌
Friends = Randy, downtown
This week I took an hour to hang with my friend Randy. It was an unrushed, just before the holiday weekend hustle.
🚌🚌🚌🚌🚌🚌🚌
Fun = The weekend
She. Will. Shoot. Me.
"You always post the worst pics of me," Beth says.
Not really. They're all GREAT— I think.
After a day of grinding at the computers, we took an hour in the afternoon to hit the nearby Furniture Factory (it's a restaurant) in Providence (a small, quaint neighborhood in Huntsville).
Such a fun weekend…
We celebrated my parents 53rd anniversary, knocked a few work-related projects out (all the graphics are in the Amplify book, draft is complete), had to easy runs through the Huntsville area, watched the Alabama game with my Dad…
🚌🚌🚌🚌🚌🚌🚌
That's the highlight reel for the week.
If you're just now dropping in, each week I look back at the week behind + preview the week ahead— so I don't miss anything— and look and highlight at least one thing for which I'm grateful in each of the 7 key areas of life…
💙 Fitness
💰Finance
🏠 Family
🛠 Field (work, career)
🙏 Faith
👊 Friends
🎉 Fun
Download your free planner— the tool I use to manage the daily grind and then look back like this— at www.Jenkins.tv/FreePlannerPDF
Never miss a new post + podcast!
Join our mailing list to receive the latest news and updates
We hate SPAM. We will never sell your information, for any reason.