Top 7 = early birthday, two mystery boxes, and a wedding…
Dec 12, 2022
This week's Top 7 features an early birthday, two mystery boxes, and a wedding…
… and a few more things.
If you're just now dropping in, each week I look back at the week behind + preview the week ahead— so I don't miss anything— and look and highlight at least one thing for which I'm grateful in each of the 7 key areas of life…
💙 Fitness
💰Finance
🏠 Family
🛠 Field (work, career)
🙏 Faith
👊 Friends
🎉 Fun
Here's the rundown…
🚌🚌🚌🚌🚌🚌🚌
Fitness = Salter's running, Levi's wrestling
That's Levi on the left, wrestling in a tournament at Mountain Brook High School over the weekend. When I was doing this as a wrestler— decades ago (see the pic at the bottom of this post)— I didn't think much about the time in the stands, the back and forth, the all day things…
I still don't mind it, but it does bring great perspective to all the running around my dad in particular did, back when I was going full throttle— hitting a few matches a week and a tournament spanning the entire weekend, every weekend, from November through January.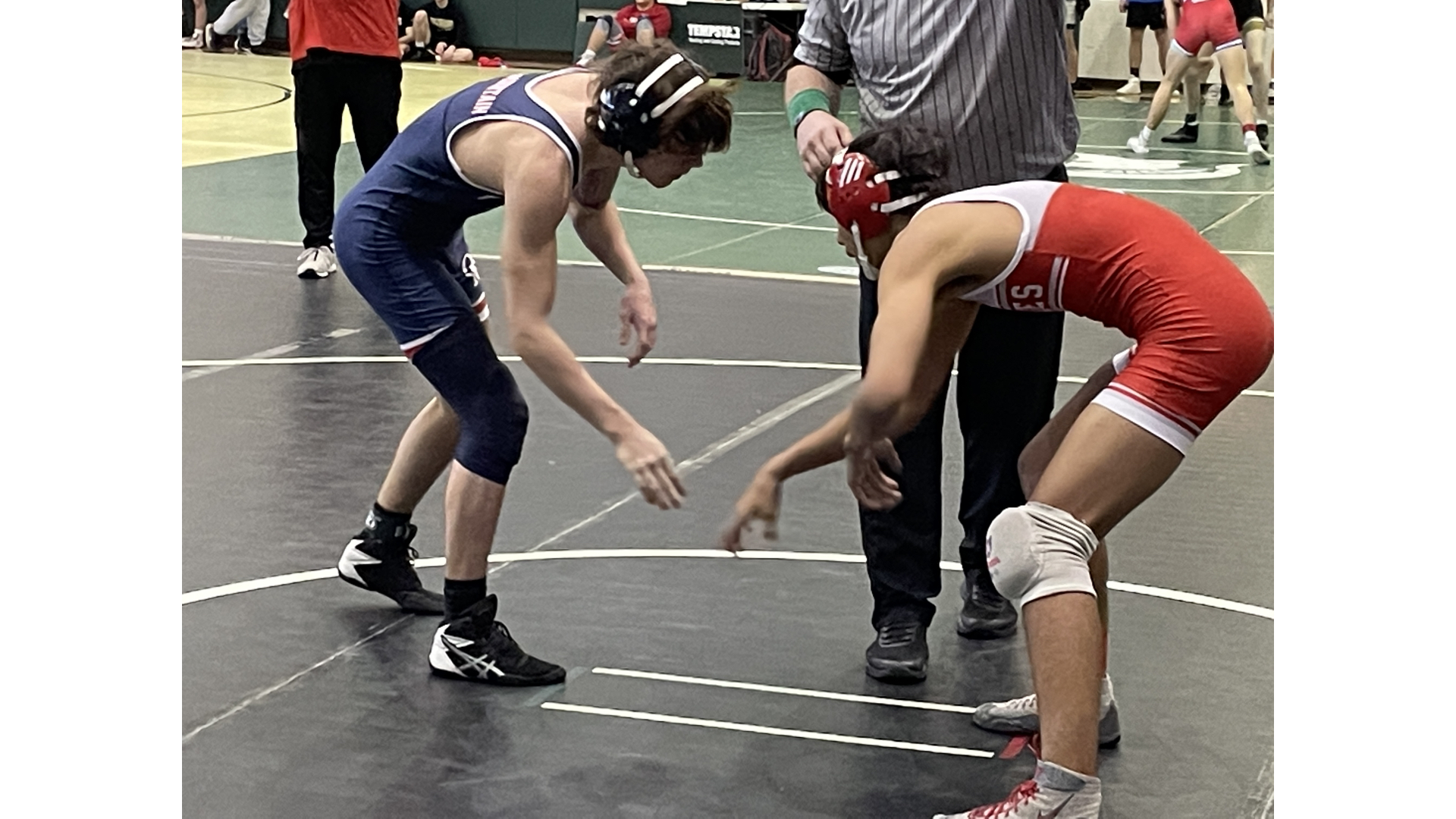 The tournament coincided with Salter's run…
This fall he joined a running club at school. The entire group decided to run the Jingle Bell Run at Veterans Park.
If you ask Salter, he's been running since he was "1 or 2." Seriously.
I was 50 pounds heavier when Salter was born, and decided to make a few changes. A baby, he woke up around 6am. I grabbed him from the crib, gave him his bottle, and let him "do breakfast" in the floor while I worked out with BeachBody during the week.
On the weekends, when we had more time— I didn't have to drop other kids at school and get to work— I took him with me in the jog stroller for long runs (7-9 miles) right out the back door of our house.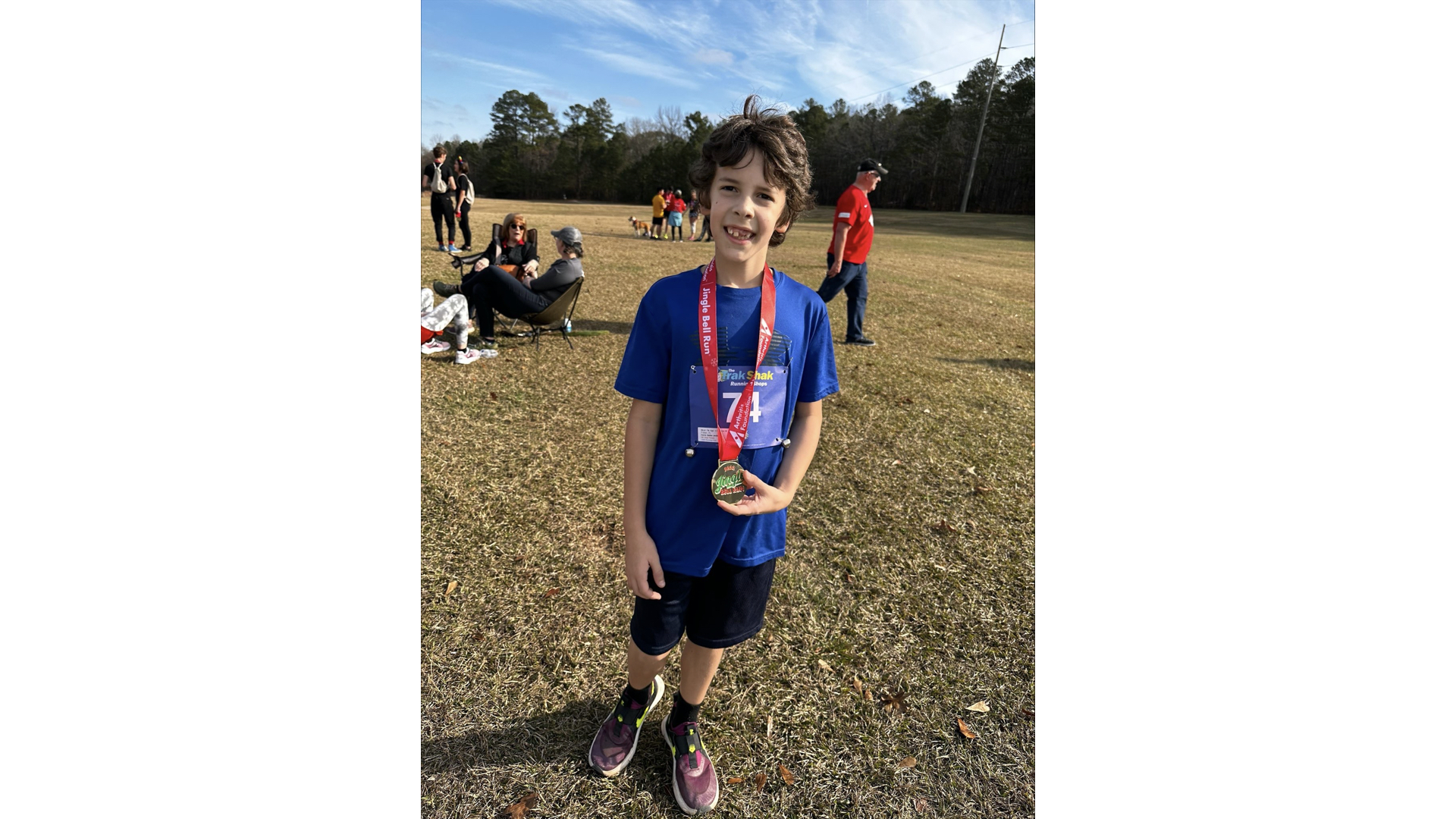 Here's the starting line. I have no idea why someone thought it would be a good idea to place a Christmas goat up front, but…
🐐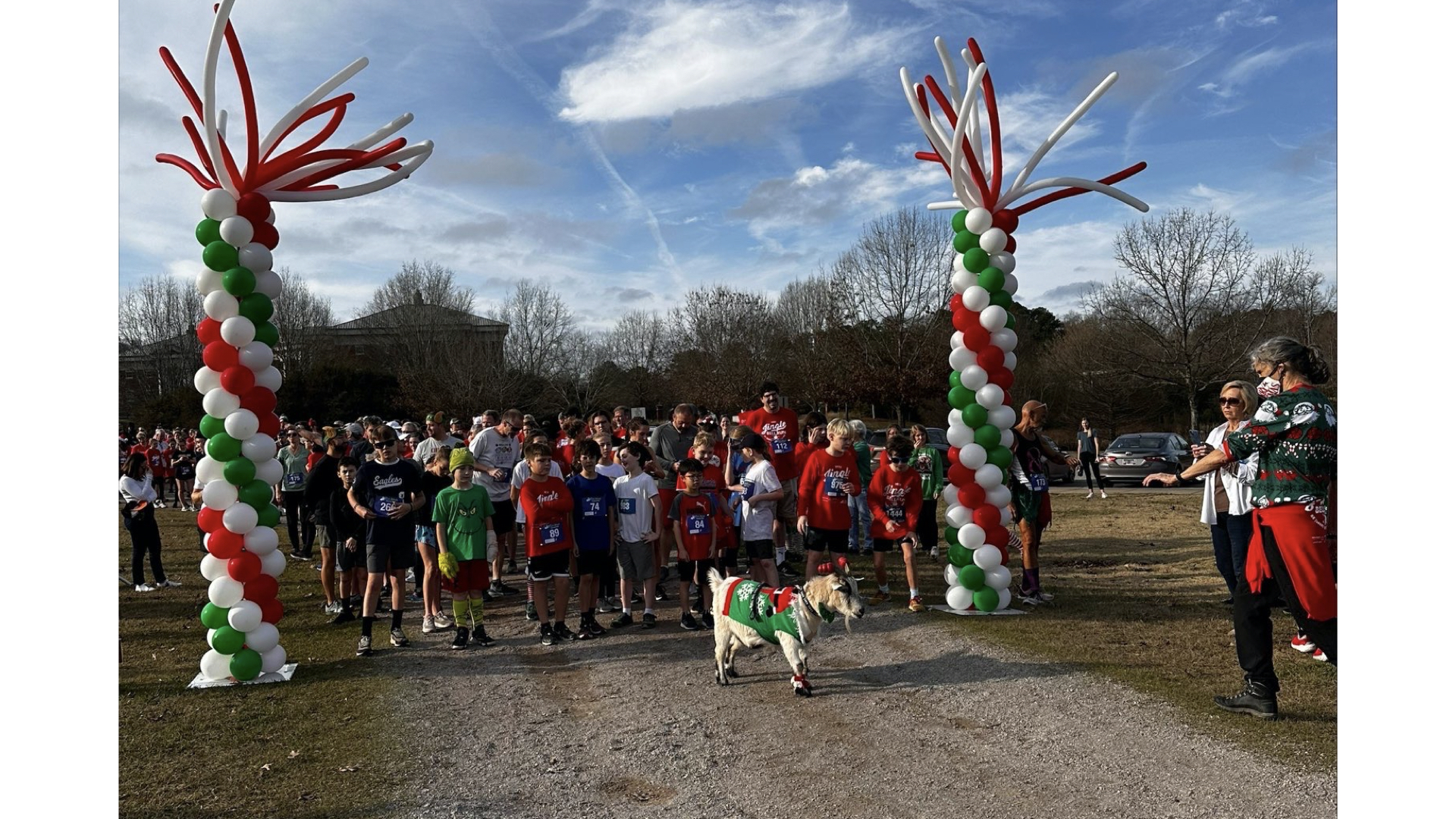 🚌🚌🚌🚌🚌🚌🚌
Finance = Salter does "market day" at school
This was a blast from the past. I remember "trade fair" at Hutsell Elementary in Katy, Texas. We all made crafts, took them to school, and had our places set up in the lunchroom where everyone could go around and trade. We were learning about economics, supply and demand, and… probably a few other things like negotiating power.
Salter decided to load up with snacks.
And he ranked them.
"These are worth more items from other people," he said, "because they're in higher demand."
I think he's getting it.
🚌🚌🚌🚌🚌🚌🚌
Family
= Ivey, early birthday + mystery box

Last Sunday was the first Sunday of the month— a time we've blocked for family. It's when we hit all the birthdays and whatever-else's for the next 30 days.

(It's not that we don't celebrate on actual days, also. But, we tell everyone to plan to come over— if they can— because that's when the MOST people are free. And, it marks at least one time amidst all the moving parts of life that everyone finds a safe place to land… for the moment.)
Ivey and I share a birthday— it comes later in the month.
But, we celebrated with fam this past weekend— complete with a cake that Mini and Beth tossed together.
And then came the mystery boxes…
Like I've written before, mystery boxes are a thing Beth began putting together, a new tradition with the JCrew2. You can ask what you want to get for Christmas, but you have no say in the mystery box. Hence, the name.
The boxes are curated with things that everyone knows you like, things that show them they've been thinking about you— for a long time.
(For instance, Ivey's had a Lulu fanny-pack over-the-shoulder thingamajig that keeps going out of stock. Beth knew she wanted it and stashed it weeks ago. It also had one of her fav drinks, socks she likes, etc…)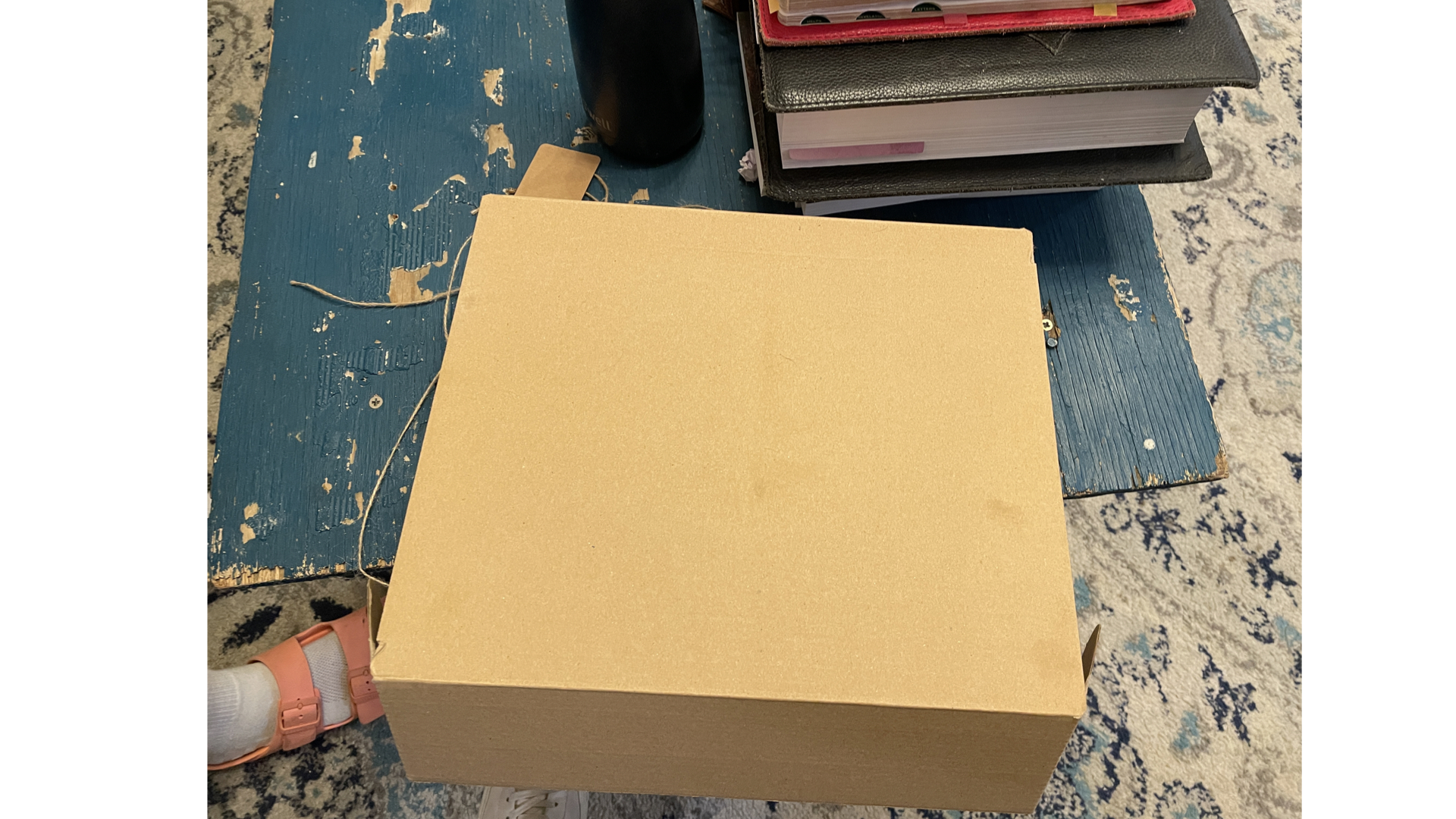 Mine had a new iPhone case— leather, like all the other stuff I have. And, I received a battery boost, as well as purple (one of my fav colors) Yeti, the shirts I like, etc…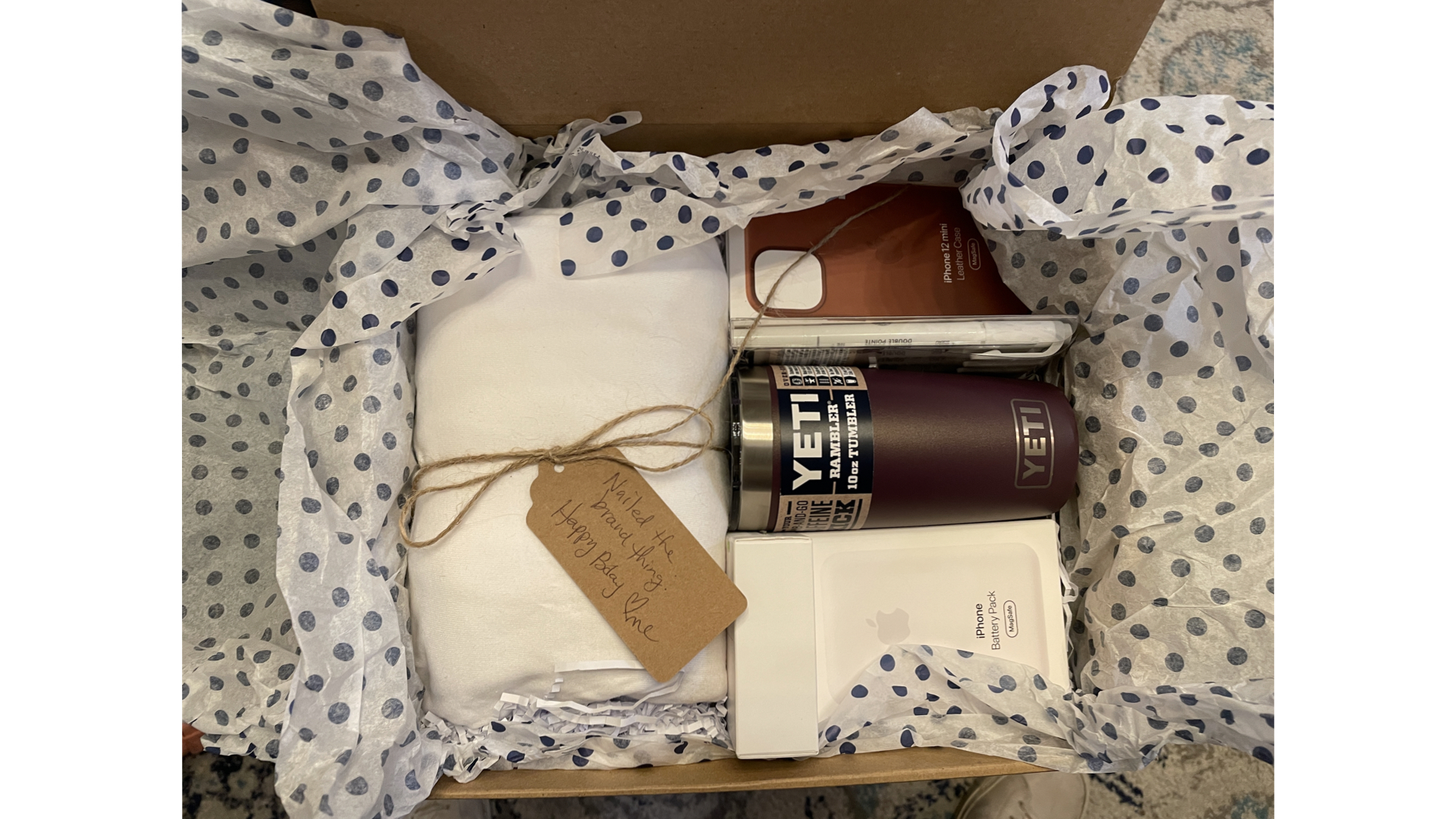 Here's a link where I wrote about my Dad's mystery box earlier this year— https://www.jenkins.tv/blog/07-17
🚌🚌🚌🚌🚌🚌🚌
Field = Next step, writing on…
I'm shifting gears on a few projects as we roll into the new year. For the past 6 weeks, I've been creating the runway for the next chapter. This week, thankfully, a few things fell in place to create extra bandwidth to prep ahead…
🚌🚌🚌🚌🚌🚌🚌
Friends = Pardue wedding
Friday we drove to Rosewood (wedding venue in Pinson) to celebrate Jackson and Rachel's wedding celebration. Randy (the father, close friend, who also married us) led the ceremony—
… and within about 60 seconds made the groom, the bride, and the father-of-the-bride cry tears of joy and delight.
The fire truck in the background = a nod to Jackson's profession.
🚌🚌🚌🚌🚌🚌🚌
Fun = Late night run to Surin
Wednesday, Beth and I jumped out, took a break, and went to one of the easy local spots. She's been editing, re-editing, re-formatting, fixing, adjusting, all the things for a small group study guide that will release this Winter for a ministry she's worked closely with before.
I've been trenched in all the other stuff, so…
🚌🚌🚌🚌🚌🚌🚌
Bonus, Throwback
Every year, about this time, this photo bumps up in my TimeHop feeds. I don't really think much about it until the pic pops up.
14 guys on the Erwin High School wrestling team, plus 3 coaches.
We didn't win a tournament all year… and then everyone stepped up and we want State.
Many years ago. Lots of life. A bunch of great guys that have grown into great men— I still get to interact with many of them in different ways today…
That's the highlight reel for the week.
Again, if you're just now dropping in, each week I look back at the week behind + preview the week ahead— so I don't miss anything— and look and highlight at least one thing for which I'm grateful in each of the 7 key areas of life…
💙 Fitness
💰Finance
🏠 Family
🛠 Field (work, career)
🙏 Faith
👊 Friends
🎉 Fun
Download your free planner— the tool I use to manage the daily grind and then look back like this— at www.Jenkins.tv/FreePlannerPDF
Never miss a new post + podcast!
Join our mailing list to receive the latest news and updates
We hate SPAM. We will never sell your information, for any reason.