Blog: Top 7 = Mini thinks I'm out of shape, Salter unknowingly dresses like Karate Kid's "Johnny" for Halloween…
Oct 31, 2021
Mini thinks I'm out of shape, Salter unknowingly dresses like Karate Kid's "Johnny" for Halloween…
… that, and more, made the Top 7 for this past week.
(I write my Top 7 each Sunday, as I look back at my planner / daily journal and make a few reflections, during my Sunday review. This is the 45-60 minutes I take each weekend to look back at the previous 7 days and evaluate, as well as look forward and plan.)
Here's the list— from 7 key areas in life— for the past week.
🚌🚌🚌🚌🚌

Fitness = I did the long run on Saturday, followed by the pull-ups…
A few weeks ago, I picked up Mini after school. She bounded over to the car, looked at me, and grinned.
Then, matter of factly, "Dad, you need to get in shape, so we can go do that thing at the mall where you hang for 2 minutes and win $100."
"I am in shape," I told her— confident that I am.
"No you're not," she protested.
I thought for a moment. Then, I offered a 6th grader my credentials— "I could run a marathon right now, this moment, if I needed to… I framed an entire house single-handedly, I can…"
"But you look like a dad."
"What does that mean?"I asked, conjuring images of "dad bod" in my head, certain I don't resemble THAT.
"I dunno. All dads look the same…"
++++
Now, I don't think Mini actually thought too far into what she was saying. I think, really, she just wanted me to hang for 2 minutes, win the money, and go buy her a new pair of Nikes.
But it led to a question— "How many of those pull-ups can you do?"
"Not sure," I said. "When I was doing them a lot, I used to do sets of 10. So I know I can do a few sets of that…"
"But how many at one time…?"
I pondered it.
And then I thought, "That's probably a good goal, something to push myself on… I always like having SOMETHING I'm working on…"
Thus, this week, a new challenge was born.
First goal: 25 in a row…
🚌

Finance = the family budget meeting.
Married couples, they say, fight about two things— in addition to fights waged over the comment "You're acting like __________" (insert your Mom or Dad, depending on which spouse is making the assertion)— sex and money.
Both are emotional nuclear bombs. Potentially.
And both can be a sacred space of overwhelming freedom and joy.
With a LOT of changes and transition over the past year, it was time for us to sit down, map a plan, and write-out a few things….
Thanks to Beth's work… we #CrushedIt.
🚌

Family = dinner with Ivey at the Cheesecake Factory.
For years, Chili's was our go-to. Then, as the gals got older, they wised-up. They wanted to desert AFTER the Chili's trip.
Then, they wanted to just go STRAIGHT to the Cheesecake Factory…
We looped back. And, catching up, 1:1 time, was a highlight.
🚌

Field = the Gulfport, MS trip.
I eluded to it in the previous Top 7. Made a trip to Northwood Church in Gulfport last weekend, with Shawn Lovejoy / Courage to Lead.
I worked as a contractor / 1099 for Shawn a few weeks, working in the digital technology space for Courage to Lead. Straight up, I feel like— with the ability to watch his coaching up close and personal— I've been in a Mastermind on systems / processes, organizational culture, and more.
🚌

Faith = coffee with Deo.
I met Deo back in 2017 when I was doing some work for Word Alive church in Coldwater (near Anniston / Oxford). Deo leads Word Alive Tanzania— a free-standing but affiliated church on the other side of the planet.
He was in town for a few weeks seeing family (daughters in college). He reached out to see if I was available for a quick visit. Of course, yes!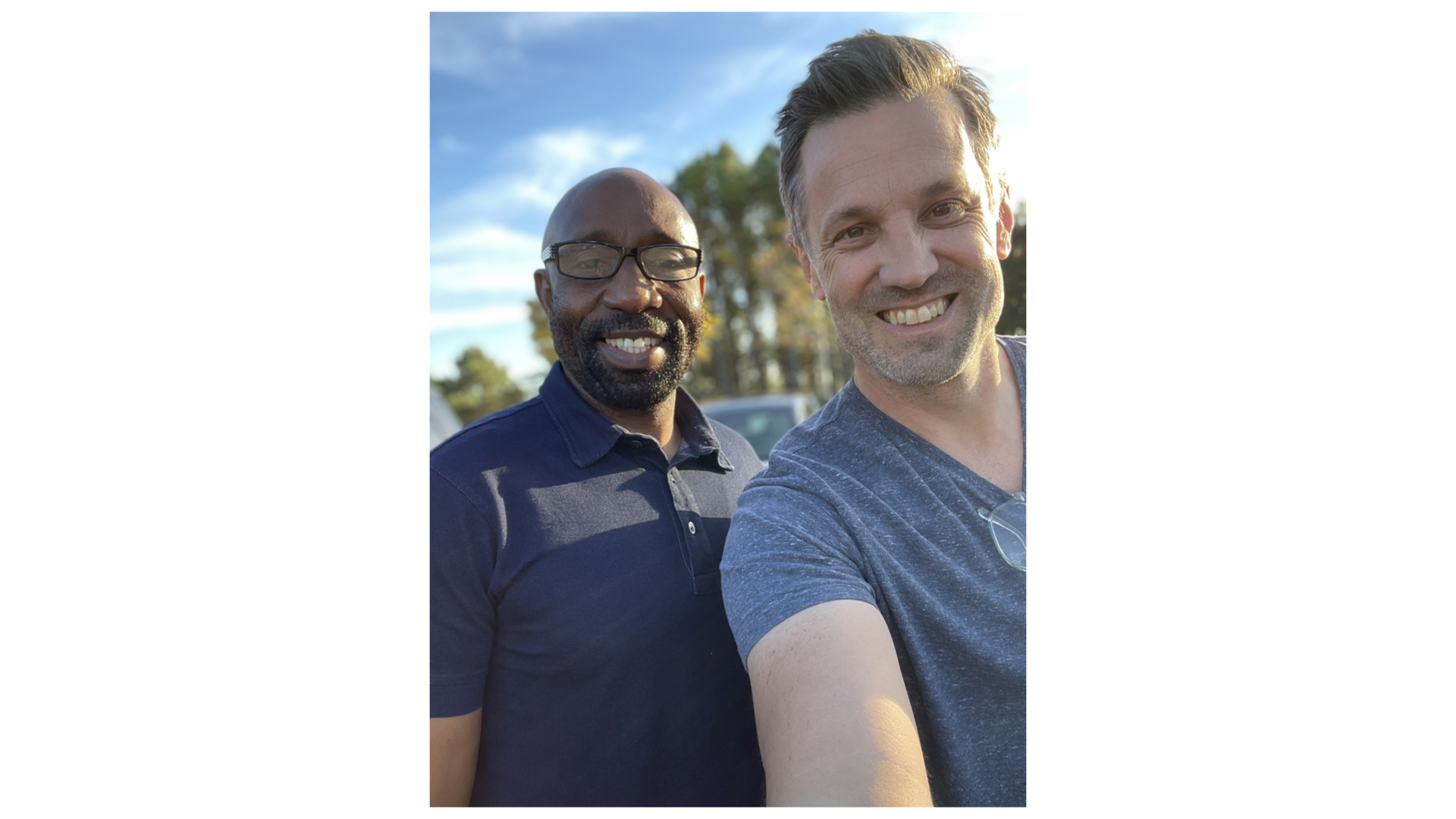 🚌

Friends = David + Olivia at the #Hilltop.
Saturday, my cousin (David) and his GF came by for food (grilled on the Traeger), good bourbon (I acquired a bunch while I was doing #75Hard), and conversation.
Should have taken a picture. But in my focus on being more present in each moment, I've forgotten A LOT about taking pics…
🚌

Fun = skating with the kids.
Sauce & Mini have been BEGGING to go skating for a few weeks. This weekend, I decided, was "go time."
I put a start and stop time on it— so we wouldn't be "stuck forever" NOR would I get the "can we go now" line. I've noticed kids pull either extreme. And, you never really know which one you're going to get.
Salter literally skated until he had no more energy— and had to recharge.
Here's the pic—
And, of course—
Oh, I almost forgot…
Halloween.
Salter decided to dress up like a "skeleton." It NEVER dawned on him (he's way too young to know), that he nailed "Johnny" from the Karate Kid.
"No I'm not," he said— repeatedly.
Even as adults asked him if that's WHO he was, as they gave him candy…
"No. I'm a skeleton."
I promised him we'd watch the film the following weekend, and take a look at the great 80s flick.
And, as you might imagine, "Baby Yoda" made SEVERAL appearances—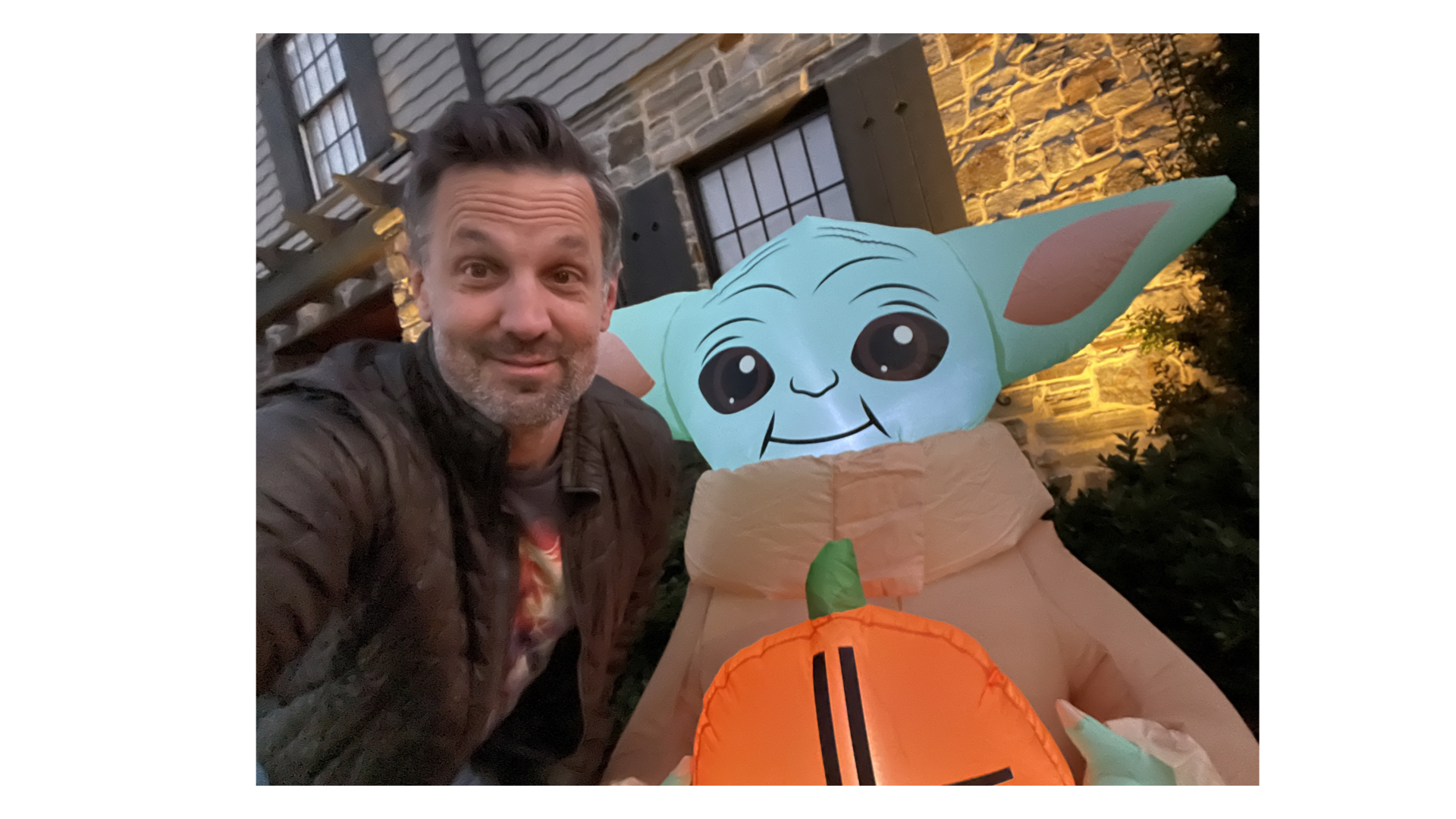 That's the highlight reel for the week.
As always, there are more highs and more lows and more in-between. But, each night I sit down and, in my planner (download yours free at www.Jenkins.tv/FreePlannerPDF) I answer a few of the journaling prompts and write three things I'm thankful for that day (as well as areas I could improve, spaces where I added I unique value that day, etc.).
Never miss a new post + podcast!
Join our mailing list to receive the latest news and updates
We hate SPAM. We will never sell your information, for any reason.