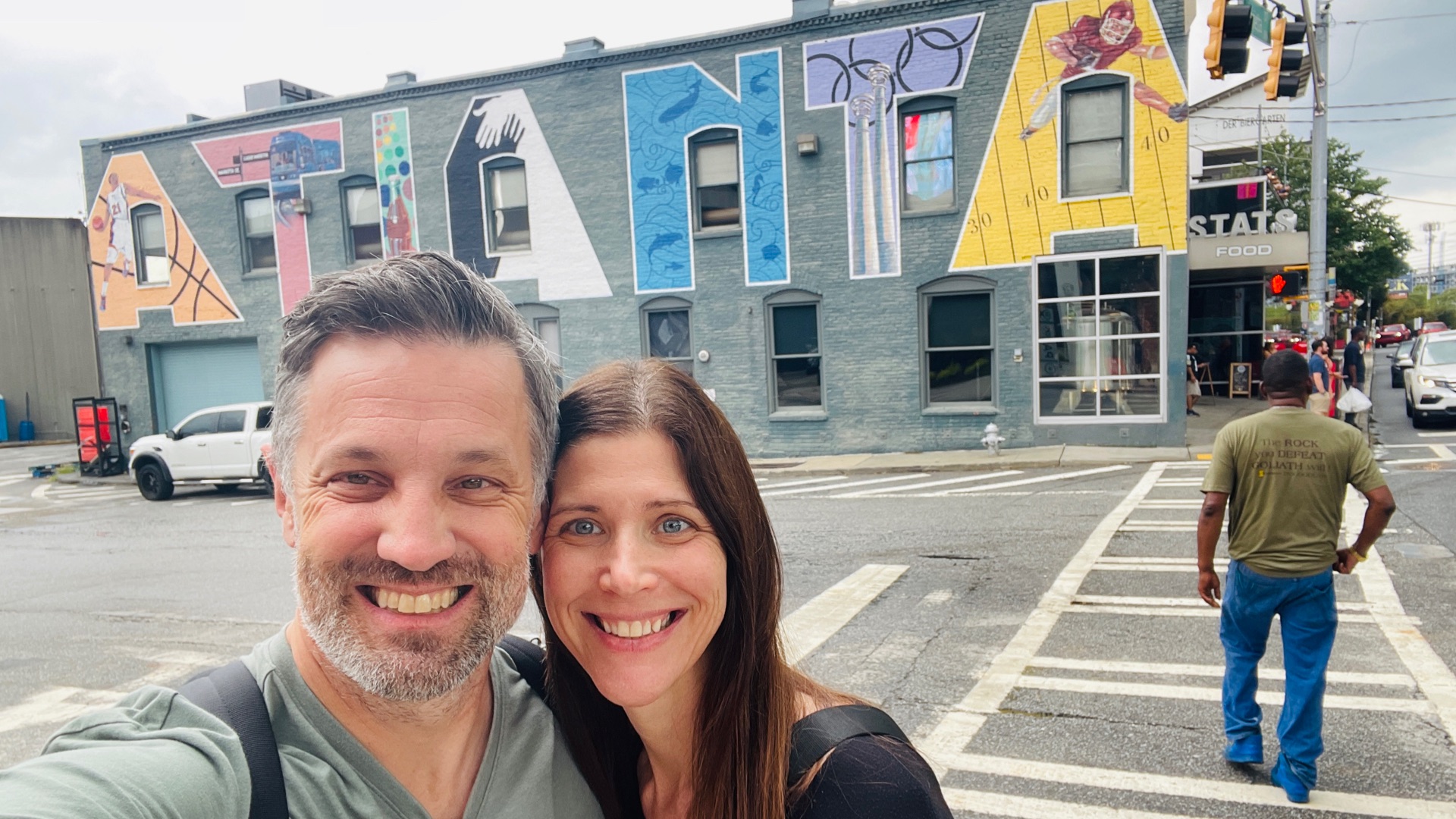 Top 7 = Beth levels-up, so we go to ATL!
Sep 11, 2023
This week we celebrated a birthday (on Labor Day), enjoyed several super moments with some of the most important people in our lives, and slid over to ATL for a few days…
BTW… If you're just now dropping in, each week I look back at the week behind + preview the week ahead— so I don't miss anything— and look and highlight at least one thing for which I'm grateful in each of the 7 key areas of life…
💙 Fitness
💰Finance
🏠 Family
🛠 Field (work, career)
🙏 Faith
👊 Friends
🎉 Fun
Here's the rundown…
🚌🚌🚌🚌🚌🚌🚌

Fitness = Run, ATL pic
At the end of last week, Beth and I shot over to Atlanta for a few days…
Instead of buying "gifts" for her birthday (and we'll do the same thing with mine), we decided to take a trip and invest in a small experience. So, three days in ATL.
One of the best ways to see the city— any city— I think— is to walk or, even better, run it in the early morning hours. I pulled the map app up on my smartphone, got my bearings, and then took off from the AC Hotel near Centennial Park, making a big loop.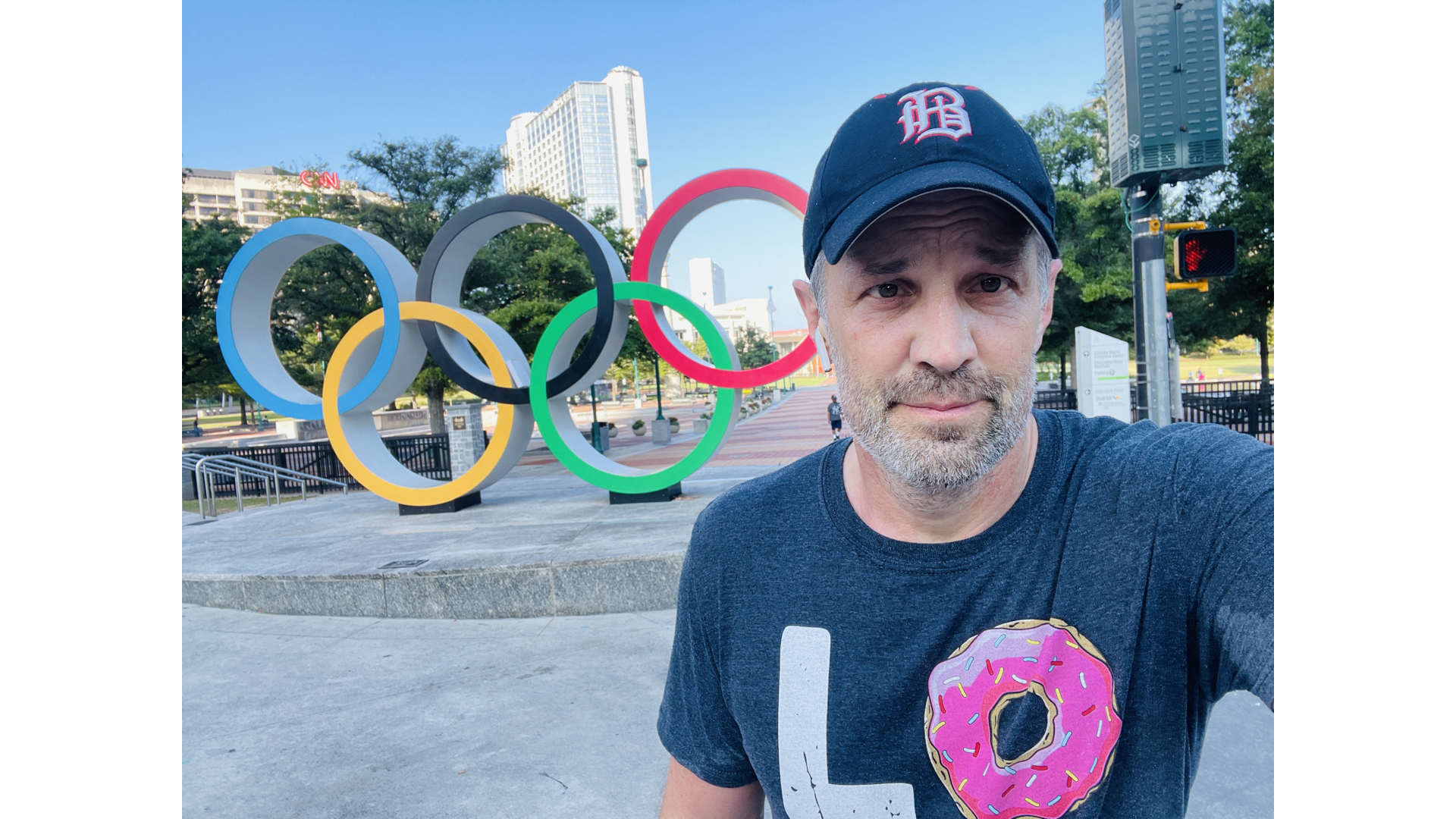 🚌🚌🚌🚌🚌🚌🚌

Finance = Map out projects, etc., on the napkin
Friday afternoon, we walked to a nearby Sports Bar / Restaurant, STATS. Beth had a few ideas about one of her business projects, so we mapped it, literally, on the back of a napkin…
I'll share more about her project as it moves towards launch.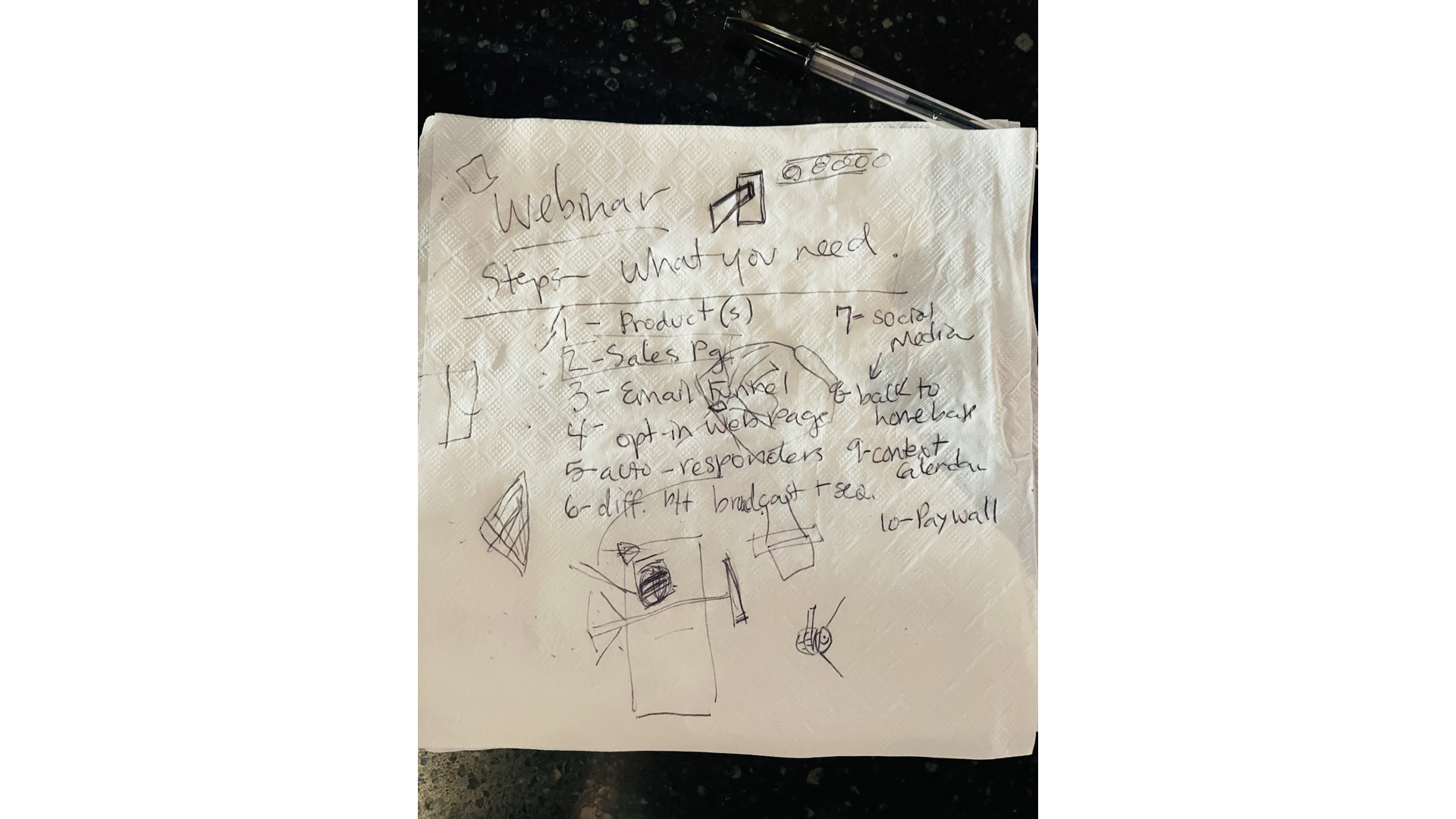 🚌🚌🚌🚌🚌🚌🚌

Family = lots of things...
Like I mentioned, Beth's birthday was last Monday— Labor Day. Mini and I DID go shopping for a mystery box…
(If you've read the blog before, you know that a mystery box is a small box of some of your favs, curated just for you. You get it on your birthday. It might have snacks, gadgets, or a combo of any of the above.)
Mini snagged some snacks for herself…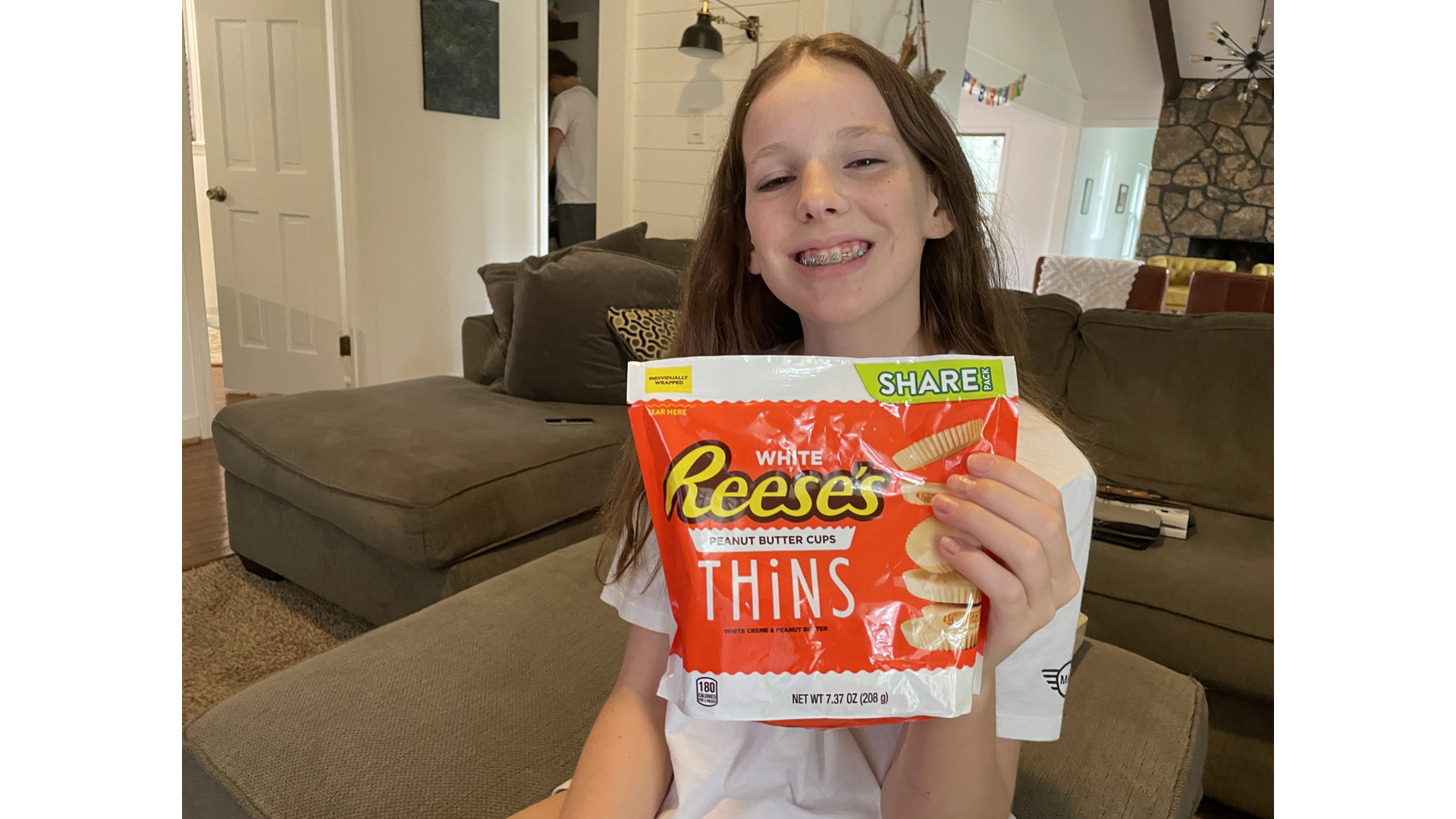 And, for some reason, Salter has moved out of his actual bedroom and into the downstairs living room of the #TinyHouse— which he re-sorts, maneuvers, and adjusts for his own purposes.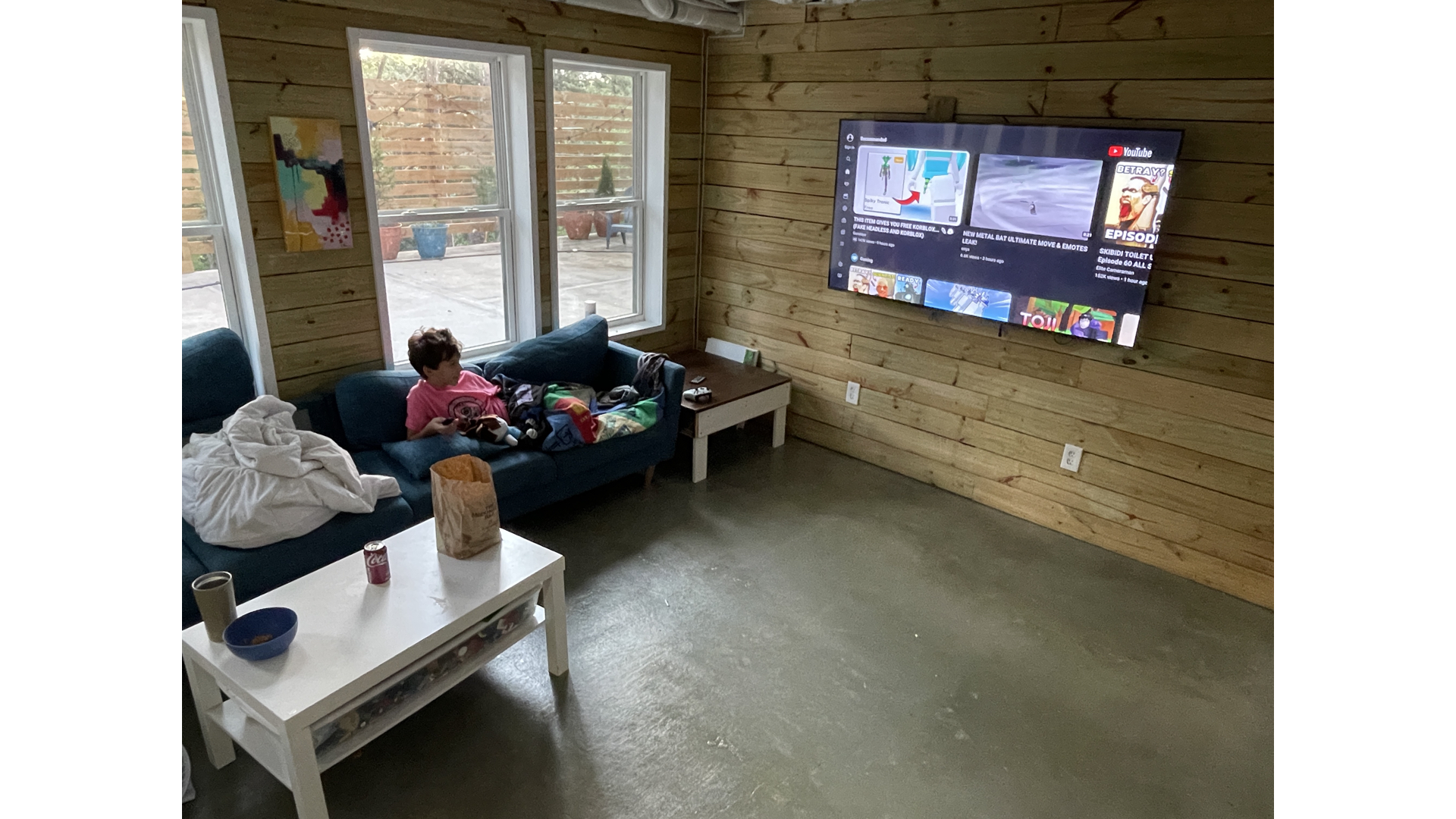 Here's one of the pics from our trip…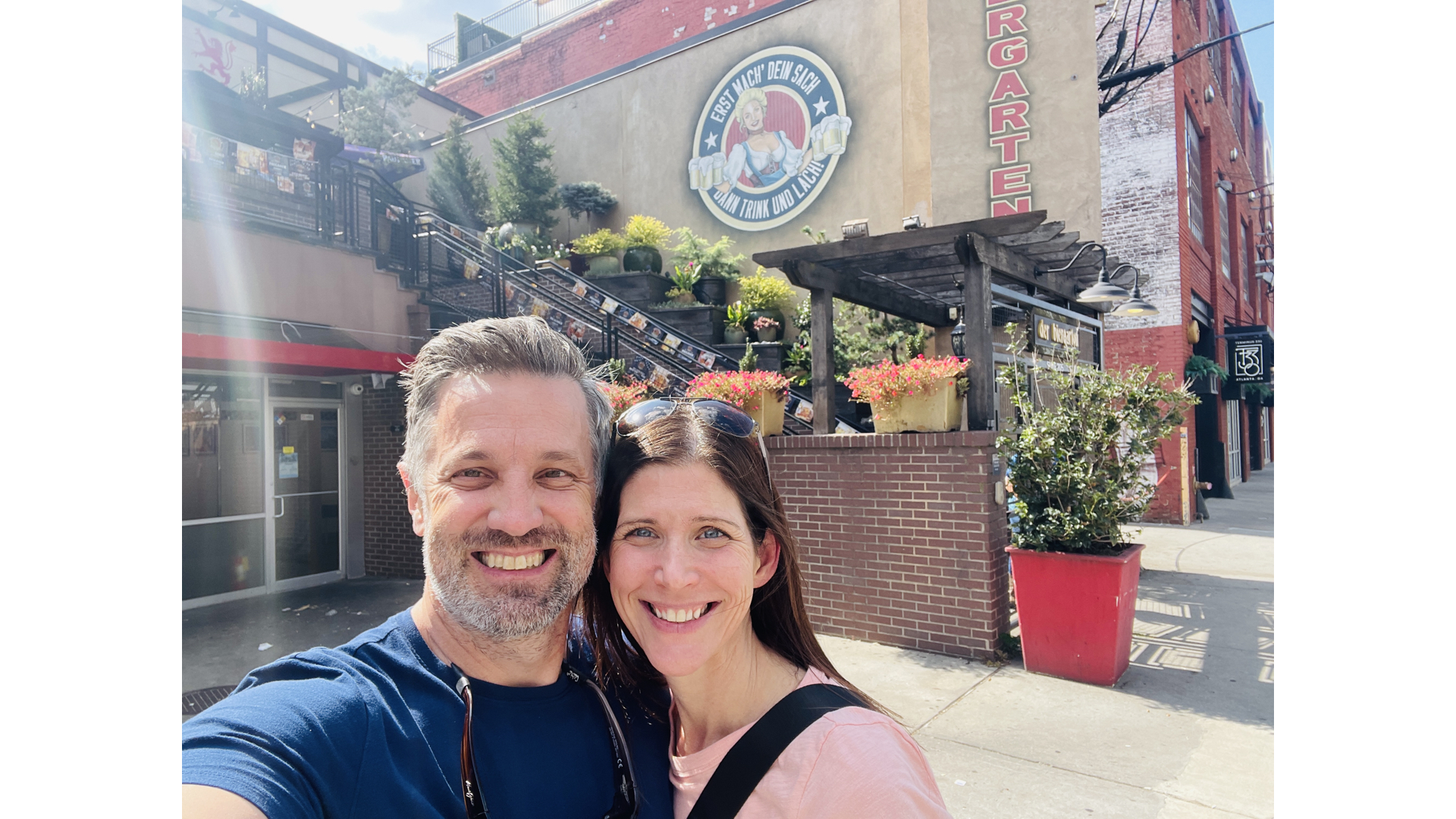 And another…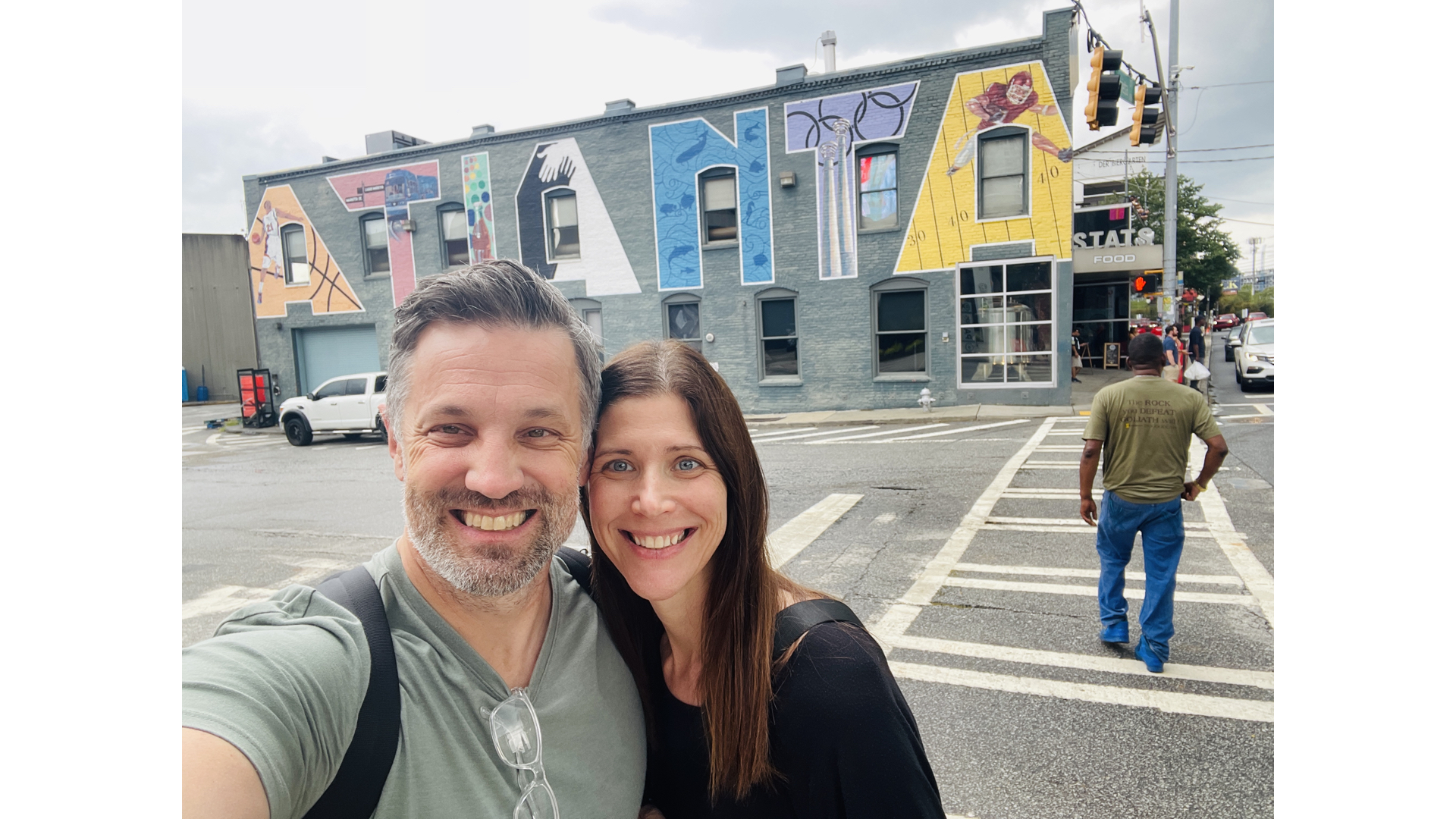 We stayed just a block from the ferris wheel— even though we never rode it.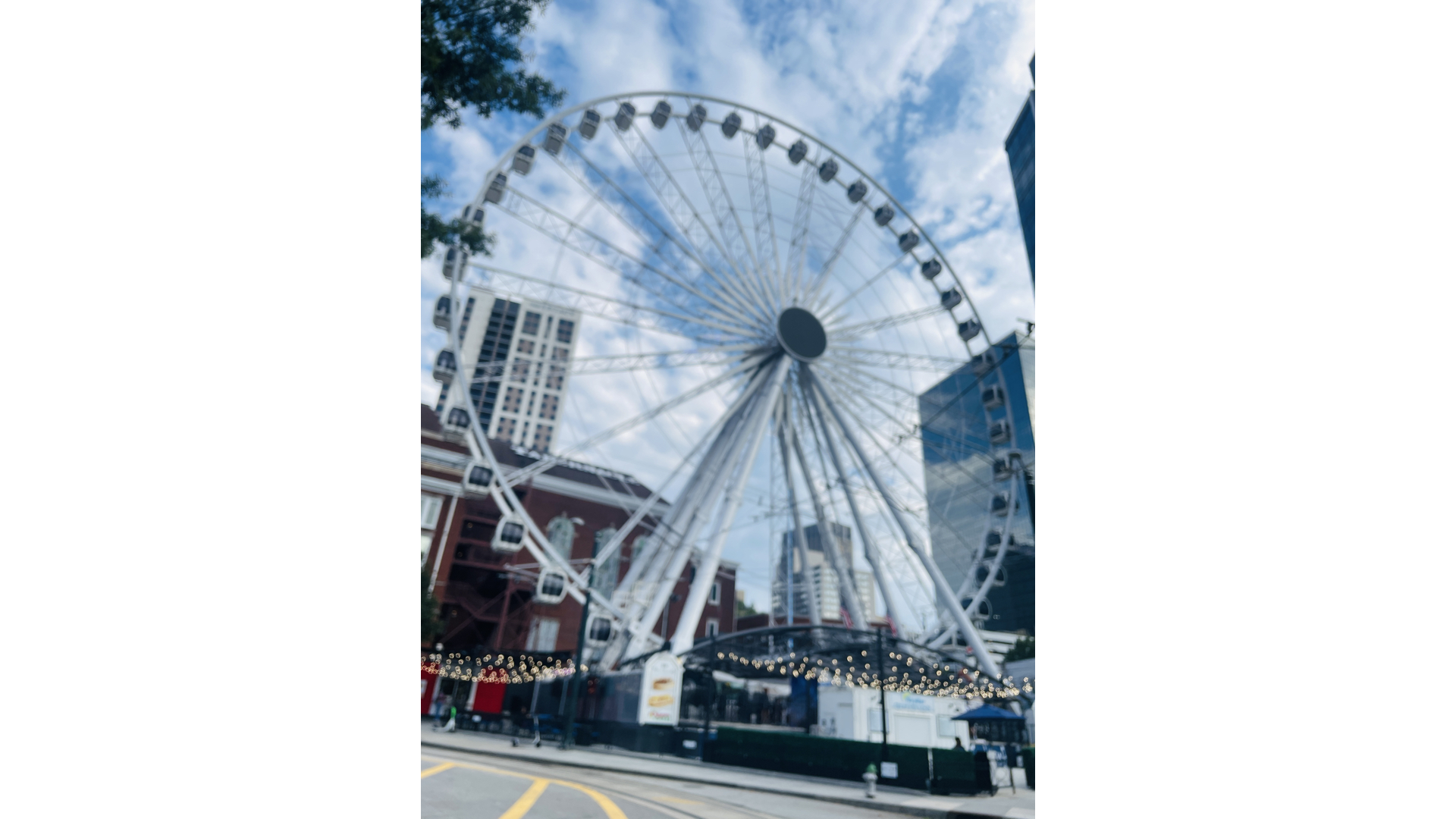 🚌🚌🚌🚌🚌🚌🚌

Field = Got the (future) Advance series in... and, the PTSD talk went live
This week I received proof copies of the Advance book(s) in the mail. There's one book each for the 5-part framework…
💡WHAT = Live by design, not default
⚙️ HOW = Progress not perfection, direction not distance
💛 WHY = To go farther & higher, go deeper
🚍 WHO = People before projects, plans, & pursuits
🔥 YOU = Live inside-out, not outside-in
That's the planner on the bottom right, BTW…
Rather than promoting a single 550-600 page book, I've broken these into 130-150 pages, 10 chapters each. They're not available until February 2024, when we host Advance 15.0…
… but, I'll read the audiobooks for each over the next two weeks.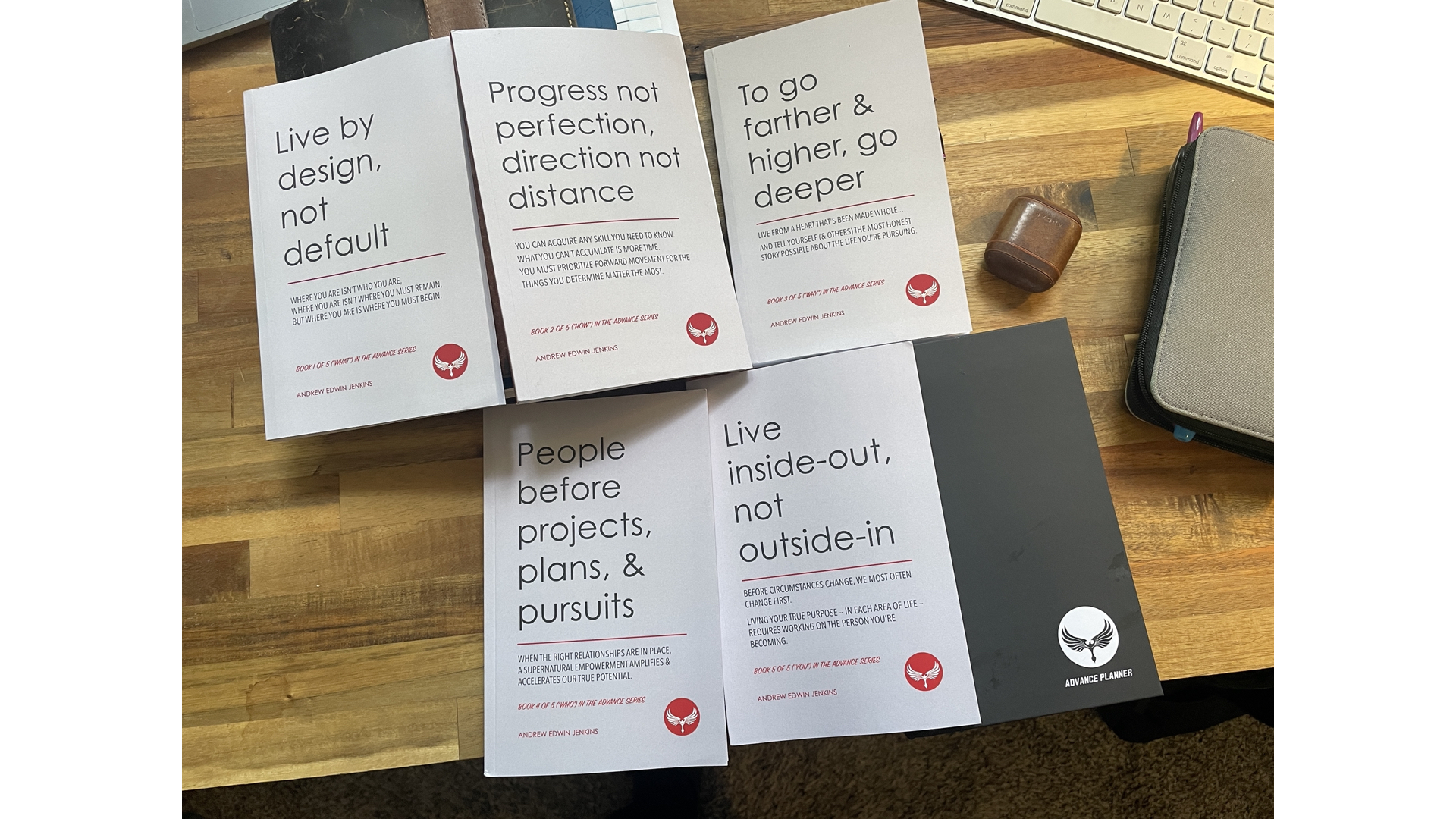 I'm also into the second week of promoting season 3 of the Warrior Hope podcast WHILE ALSO recording the audio tracks for season 4.
Here's a link to the recent episode of season 3.
👉 https://www.warriorhope.online/podcasts/warrior-hope/episodes/2147970138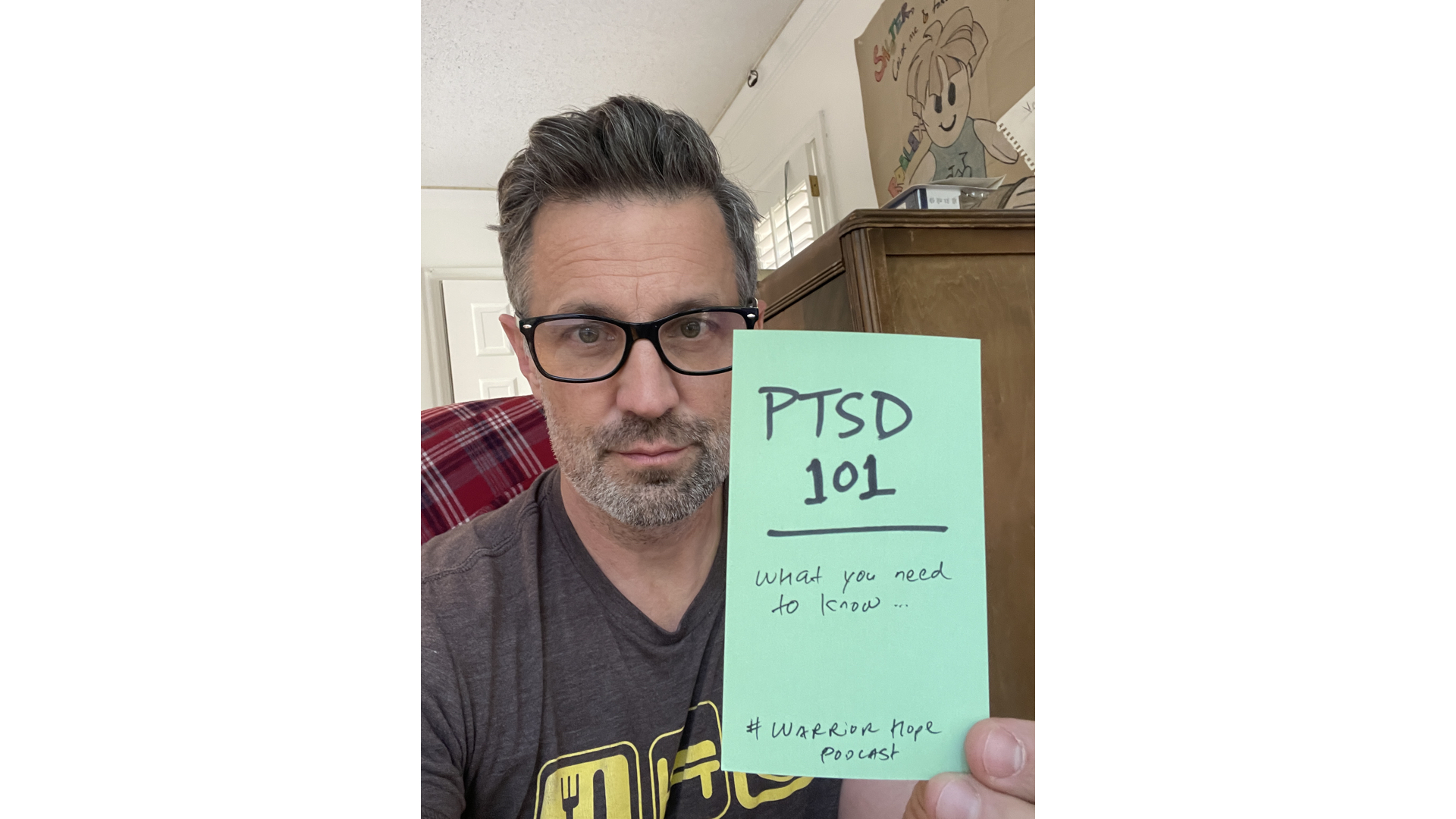 🚌🚌🚌🚌🚌🚌🚌

Faith = studying some of the things I haven't ever really studied before
Last weekend I read the "Heaven Bound" book, completing the tracks for the audiobook.
We were under a tight timeline, since Dad is teaching the book at Mosaic City Church in Huntsville later this Fall, beginning October 11.
(His updated calendar is here: www.LifeLift.online/upcoming.)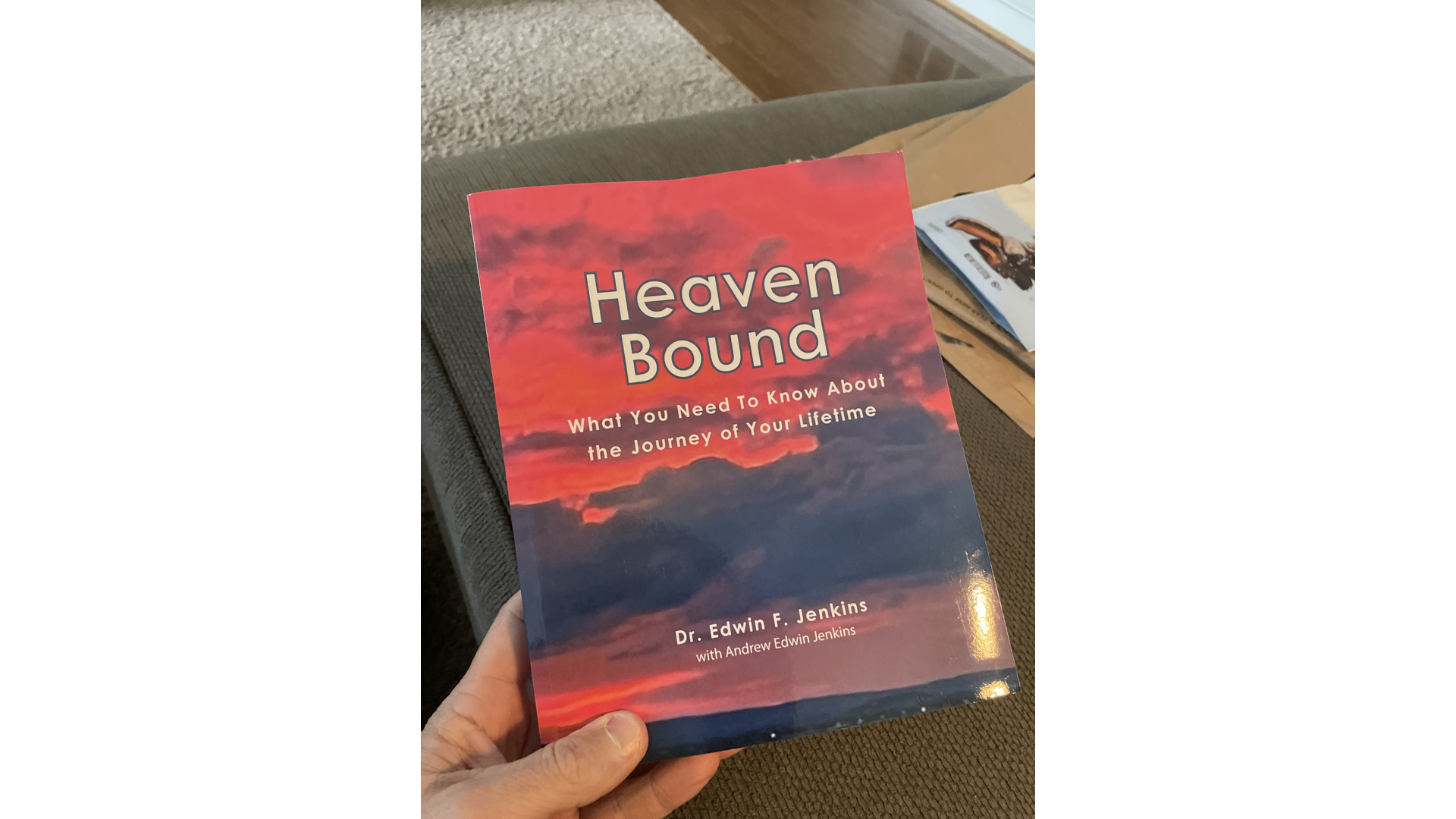 That book is 7.5 x 9.25– we tinkered with a few sizes, but he decided he wanted that (and the books to follow, i.e., his Jesus Study, the Creation Study, etc.) to match the size of a composition book— slightly bigger than a trade paperback but not so massive.
The book is currently on Amazon = 💙 https://amzn.to/3sLoC6K
And, you can grab the eBook on Kindle = 💙 https://amzn.to/3PxjAUb
As well, the audiobook is free….
A unique twist on this audiobook = at the end of each lesson, we dropped songs that relate TO THE CONTENT of that chapter / lesson. The audiobook was created to help you—
📌 review material you missed (i.e., you didn't make it to the study that night)
📌 plan ahead, work ahead
📌 experience and encounter the concepts in a deeper way
Access to the audiobook is provided on the first page AFTER the contents in the actual book.
Want to skip ahead and grab the audiobook…?
Go to this link…
Free audiobook = https://www.lifelift.online/1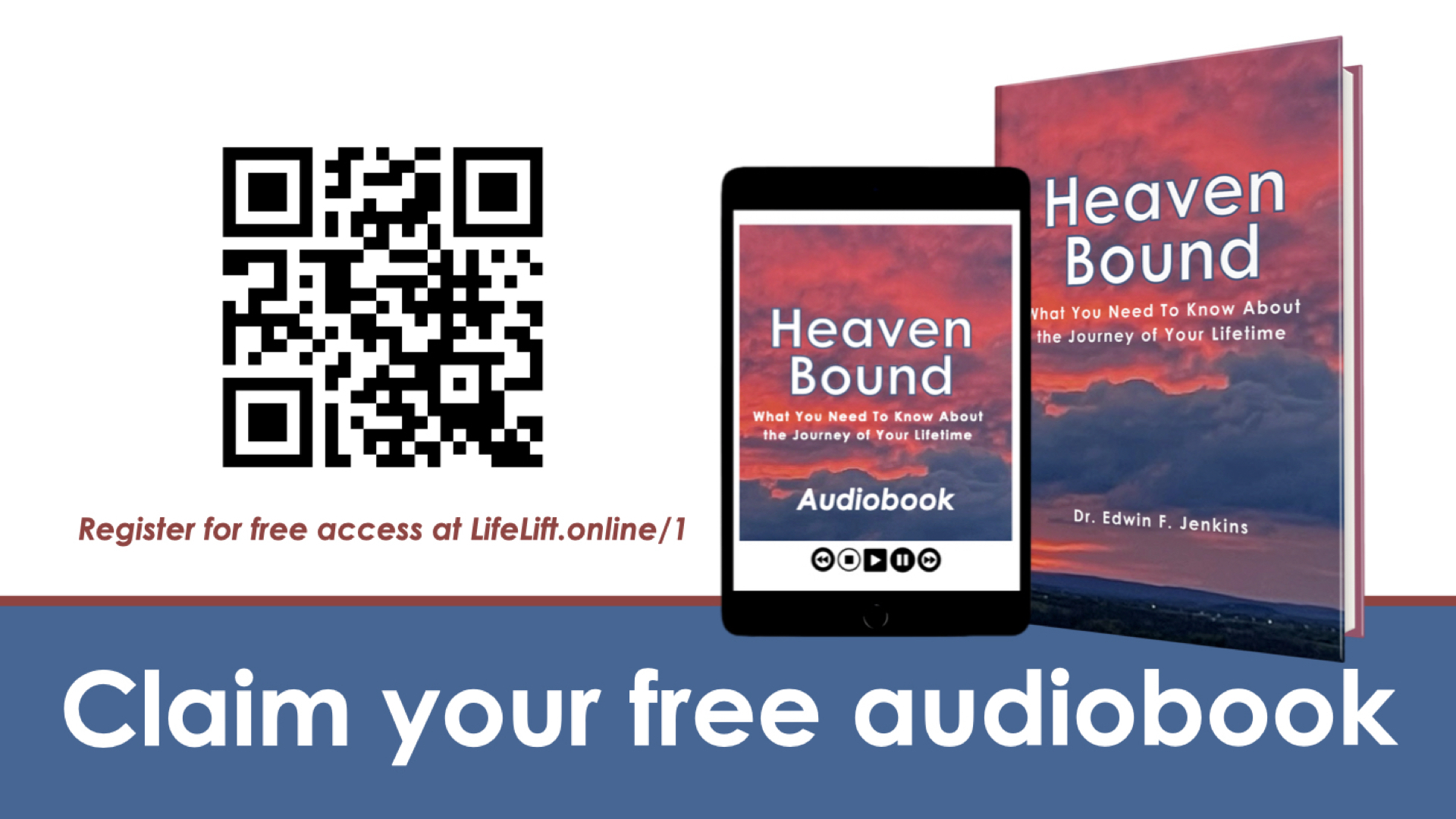 🚌🚌🚌🚌🚌🚌🚌

Friends = Billy at OnTap
This week I met my friend Billy at On Top. He's a fabulous writer who want so to share "small stories" that have a big impact.
His take…?
Some of the greatest things that people do that make the biggest impact are being done my people we've never heard of…
He's about to release—
👇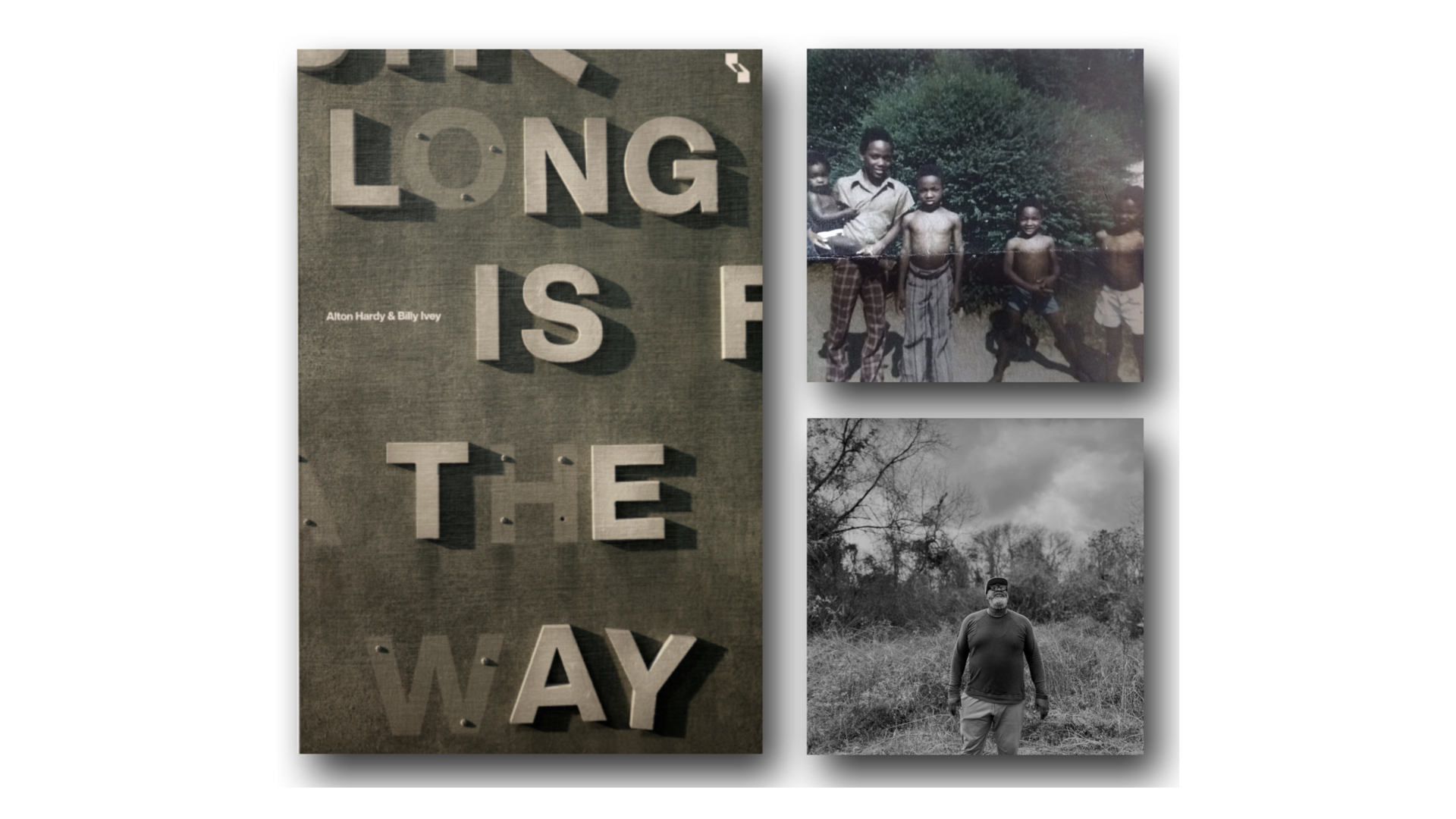 Here's their promo write-up…


How does the son of sharecroppers from the Jim Crow South grow from loneliness, bitterness, and heartbreak into a man of God living a life full of hope and belief in the promise of better days.
Long is the Way is the dramatic, true story of Alton Hardy and his harrowing journey from the dirt roads of Selma, Alabama to the streets of Louisville, Kentucky and Grand Rapids, Michigan — back home, to Birmingham. It is a story about poverty, racism, anger, sadness, fatherlessness, loneliness, and a constant search for belonging.
It is a story about hope.
Alton Hardy's beautiful memoir reminds us how far we've come and the great distances we still have to go. Together.
Pre-order the book here-- https://smallstoriesstudio.com/preorder
🚌🚌🚌🚌🚌🚌🚌
Fun = Judah, movie, reflections on the atomic bomb
Last weekend, Judah and I went to see Openheimer…
Full disclosure: I had already seen it. But, since he was BEGGING to go— and has asked for SEVERAL WEEEKS— I took him.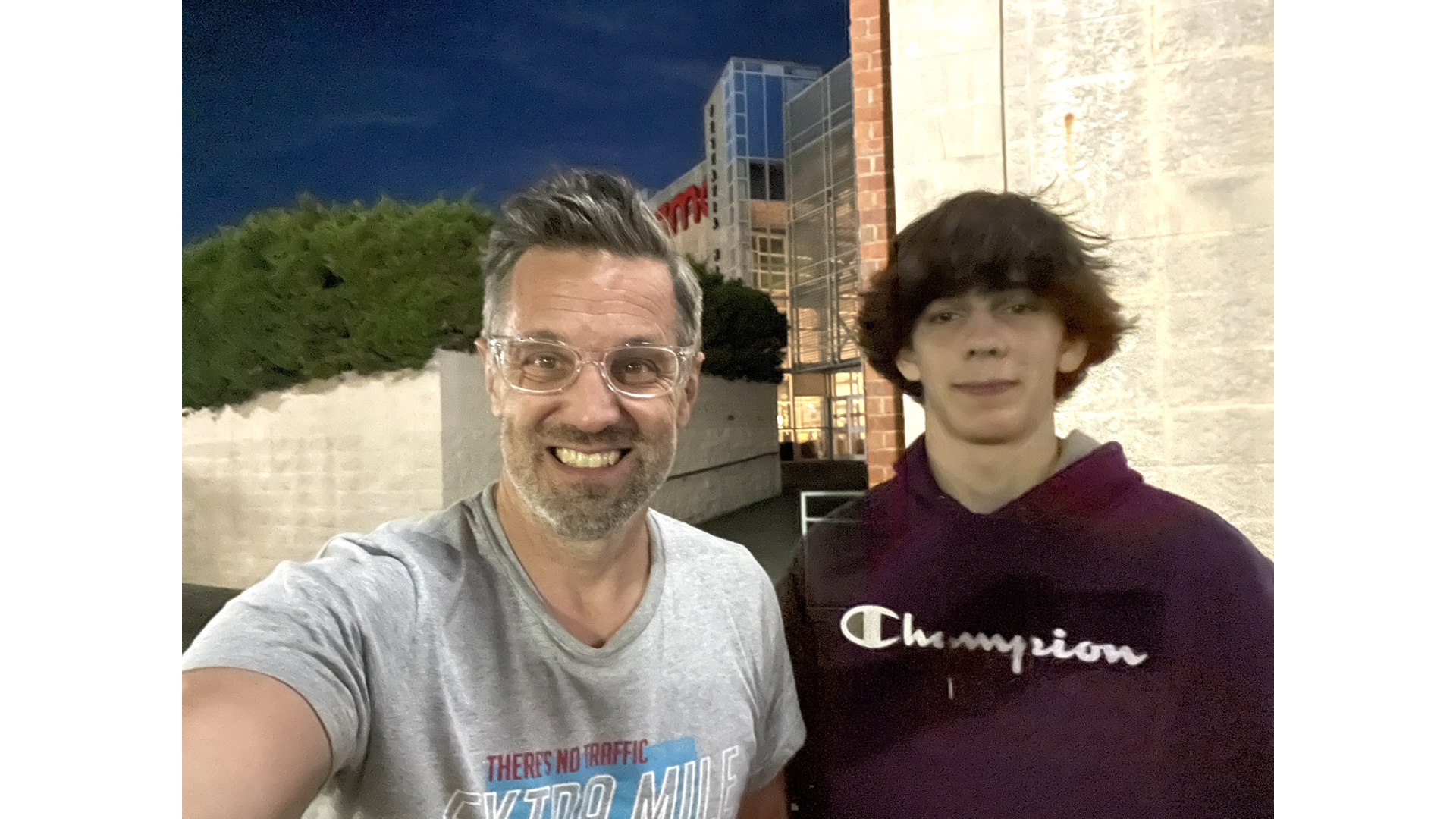 Plus, I'm intrigued by some of the driving topics…
For instance, in the Crosswinds resources we talk A LOT about Moral Injury— a soul wound that's often mistaken as PTSD.
Whereas PTSD is a response to an external threat (a bomb, mortar fire, a storm, an abusive person, etc.), Moral Injury is a response to an internal threat. PTSD often occurs when something is done to us— or when we experience something. Moral Injury, on the other hand, is often a response to a moral decision…
… to something we did that we feel we should not have done (i.e., ever soldier I've ever spoken with can remember the first time they fired their gun, as can policemen/women).
… to something that we did not do that we feel we should have done (i.e., survivor's guilt, failure to perform a certain duty that would have helped someone, etc.)
… to questioning why we participated in something in the first place….
… to taking the blame for something someone else did to us, something that's not actually our fault— technically (this doesn't mean we don't still feel the guilt / shame, however).
For more on Moral Injury, go to this podcast episode here—
🎧 https://www.warriorhope.online/podcasts/warrior-hope/episodes/2147970145

🥁

Though they don't use the words in the movie, I think Oppenheimer carried Moral Injury— a huge weight of creating something that took so much human life in an instant AND flipped the chapter in humanity and our ability to "scale up war."
This podcast episode features a WW2 veteran we interviewed at Crosswinds, who was in Nagasaki after the atomic bomb…
🎧 https://www.warriorhope.online/podcasts/warrior-hope/episodes/2147970145
🚌🚌🚌🚌🚌🚌🚌

That's the highlight reel for the week.

Oh, remember... Advance 14.0 tickets = live
Tickets to Advance 14.0 are live— www.EatSleepAdvance.com/14
This event will be VERY different from past events for a few reasons:
👉 it's smaller (way less guys)
👉 major participation (the guys coming will each have the opportunity to share)
👉 we're creating the next event, 15.0, together…
All the details are on the event page— or, you can reach out. I've had several GREAT calls this past week about the event, from guys wanting to jump onboard and reboot the movement.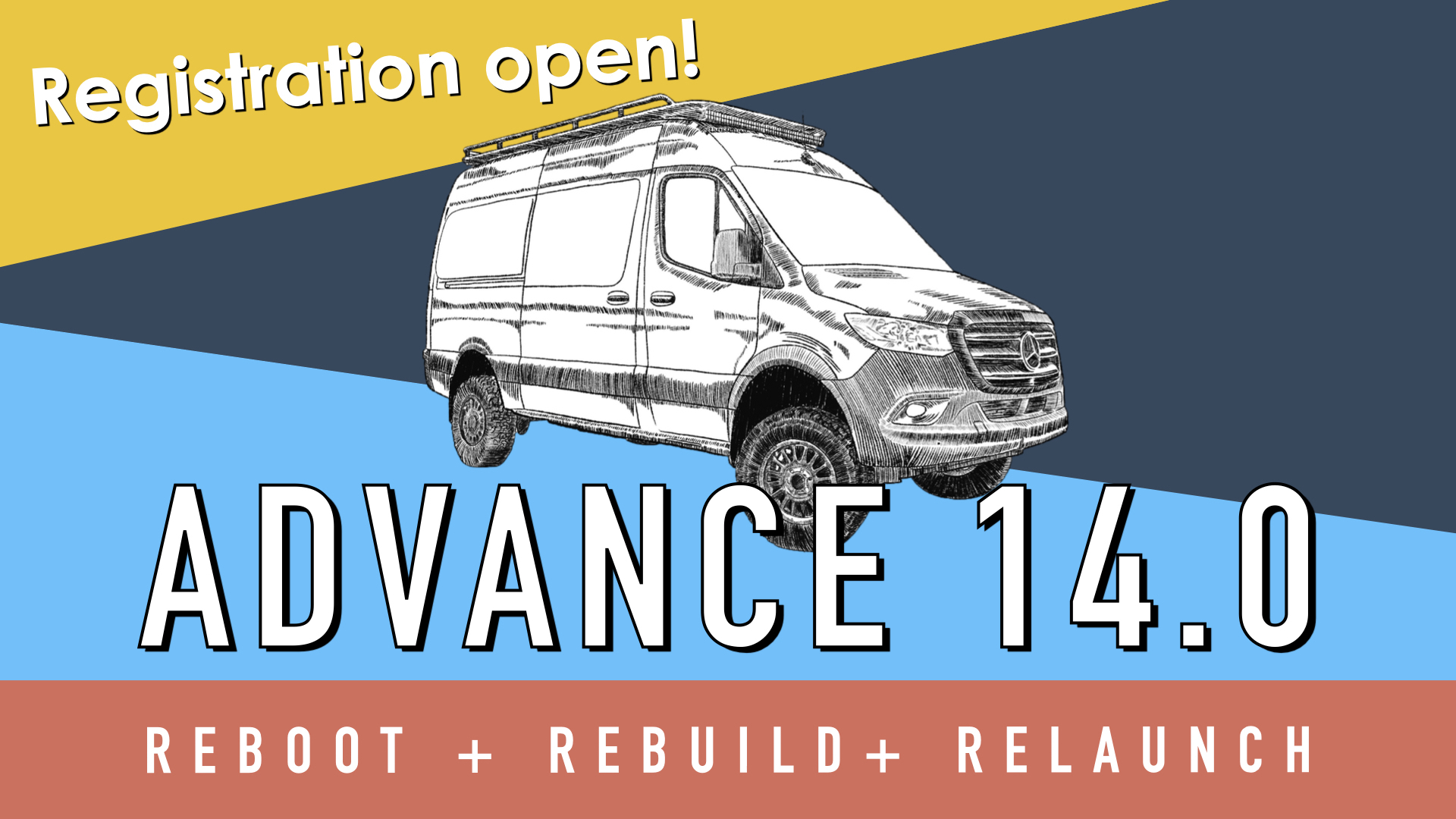 Never miss a new post + podcast!
Join our mailing list to receive the latest news and updates
We hate SPAM. We will never sell your information, for any reason.