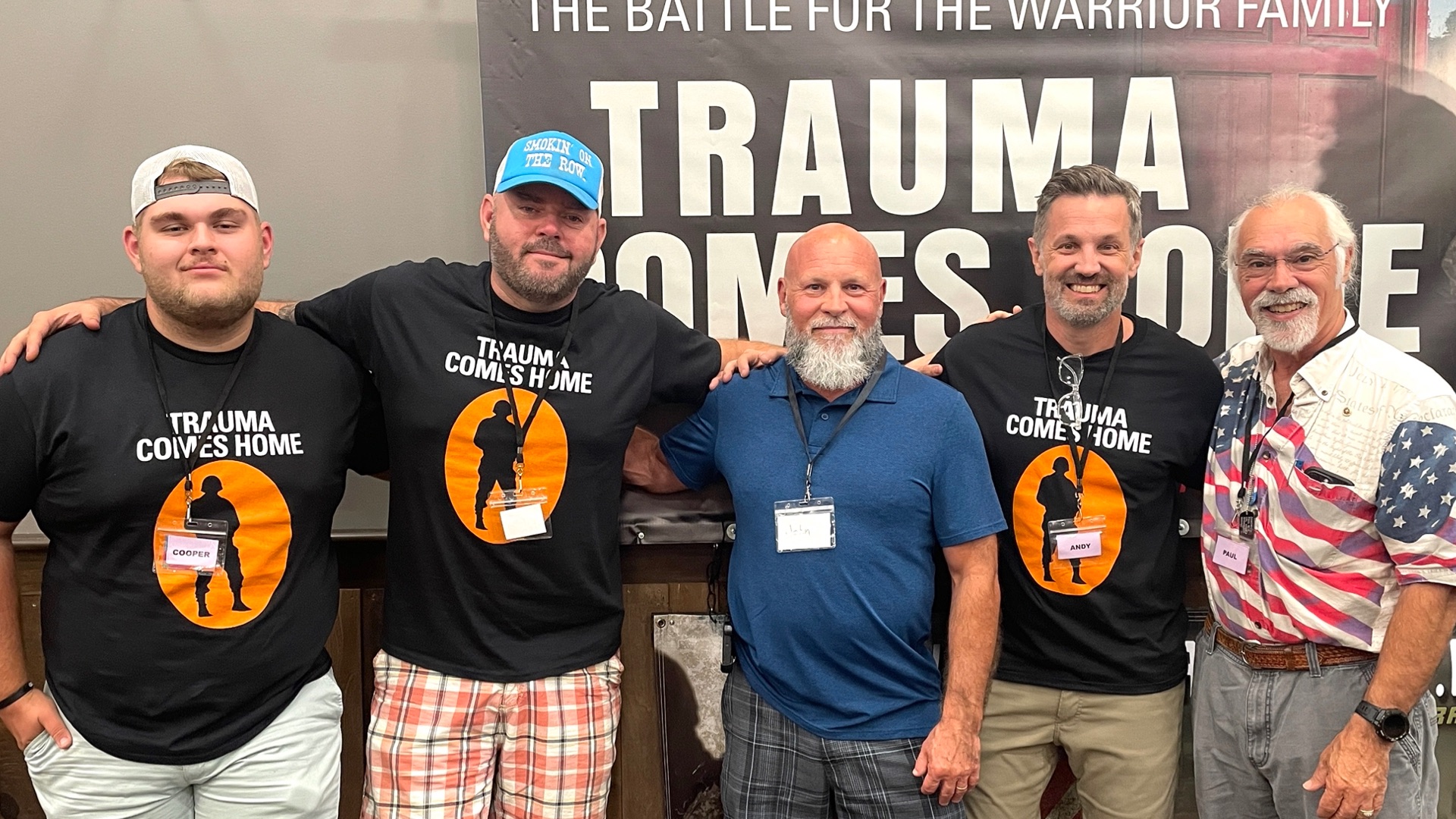 Top 7 = quick trip to Ohio, skydivers, film, training, new friends
Aug 21, 2023
This past week we traveled north again— to Ohio this time. There, we shared the new Trauma Comes Home documentary on Friday, followed by a training session on the Warrior Hope curriculum (and certification for new leaders) on Saturday.
(Learn more about the documentary here.)
I talk more about it all— and the Fast Trax jump team— below.
BTW...
If you're just now dropping in, each week I look back at the week behind + preview the week ahead— so I don't miss anything— and look and highlight at least one thing for which I'm grateful in each of the 7 key areas of life…
💙 Fitness
💰Finance
🏠 Family
🛠 Field (work, career)
🙏 Faith
👊 Friends
🎉 Fun
🚌🚌🚌🚌🚌🚌🚌

Fitness = Running in Ohio…
I went for a long run in Ohio…
Whenever I travel, I generally have two things I WANT to do— besides whatever I'm there to do work-wise:
☕️ grab a Starbucks mug from the city— if they have one (the state if they don't)
👟 go for a longer run in the city— which is really one of the best ways to unwind, review in my mind (while running) whatever I've got planned for that day, and need to do…
I was able to do both in the Miamisburg area.
🔥
Here's the Ohio mug...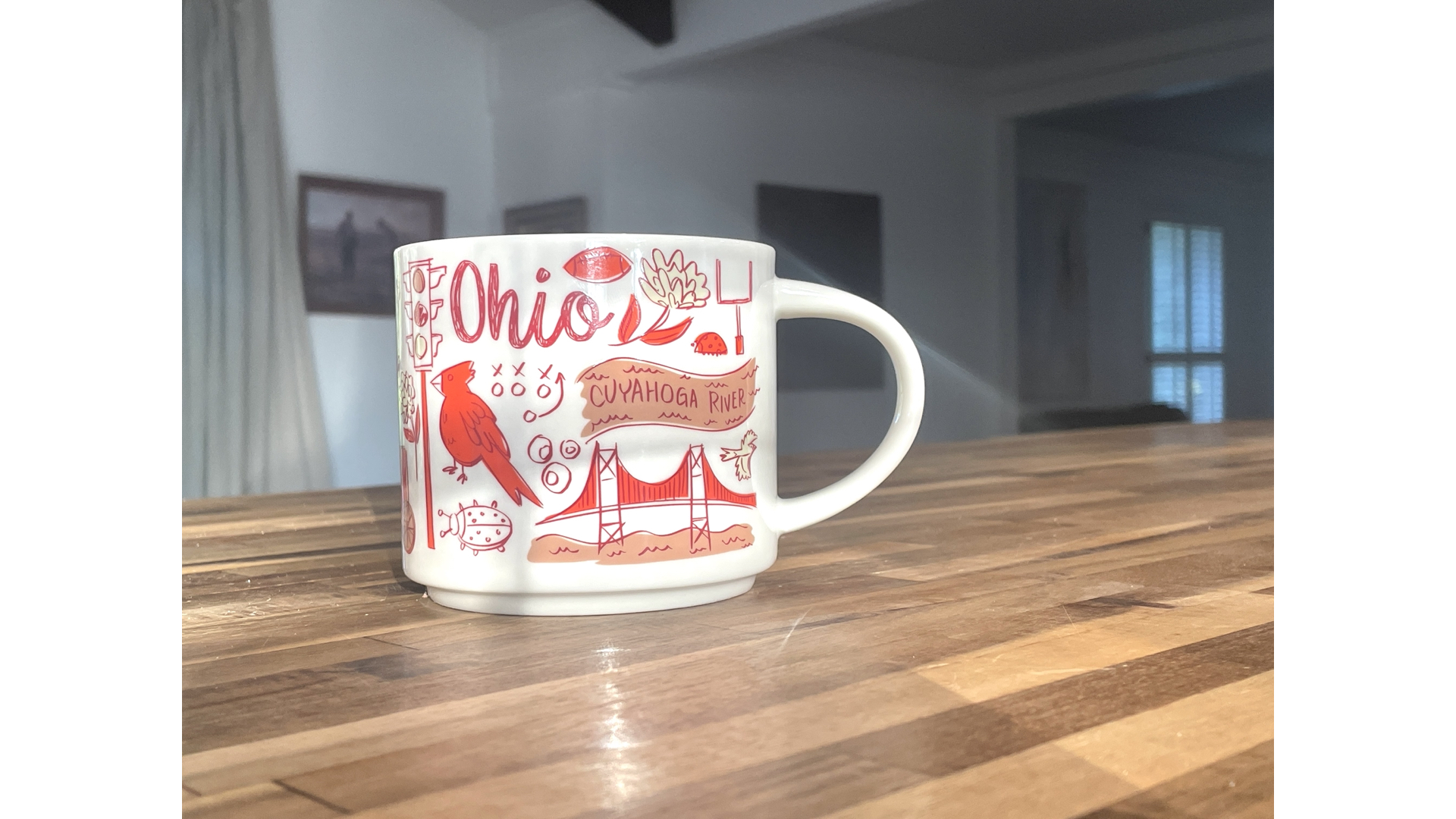 ... which just got added to this stash--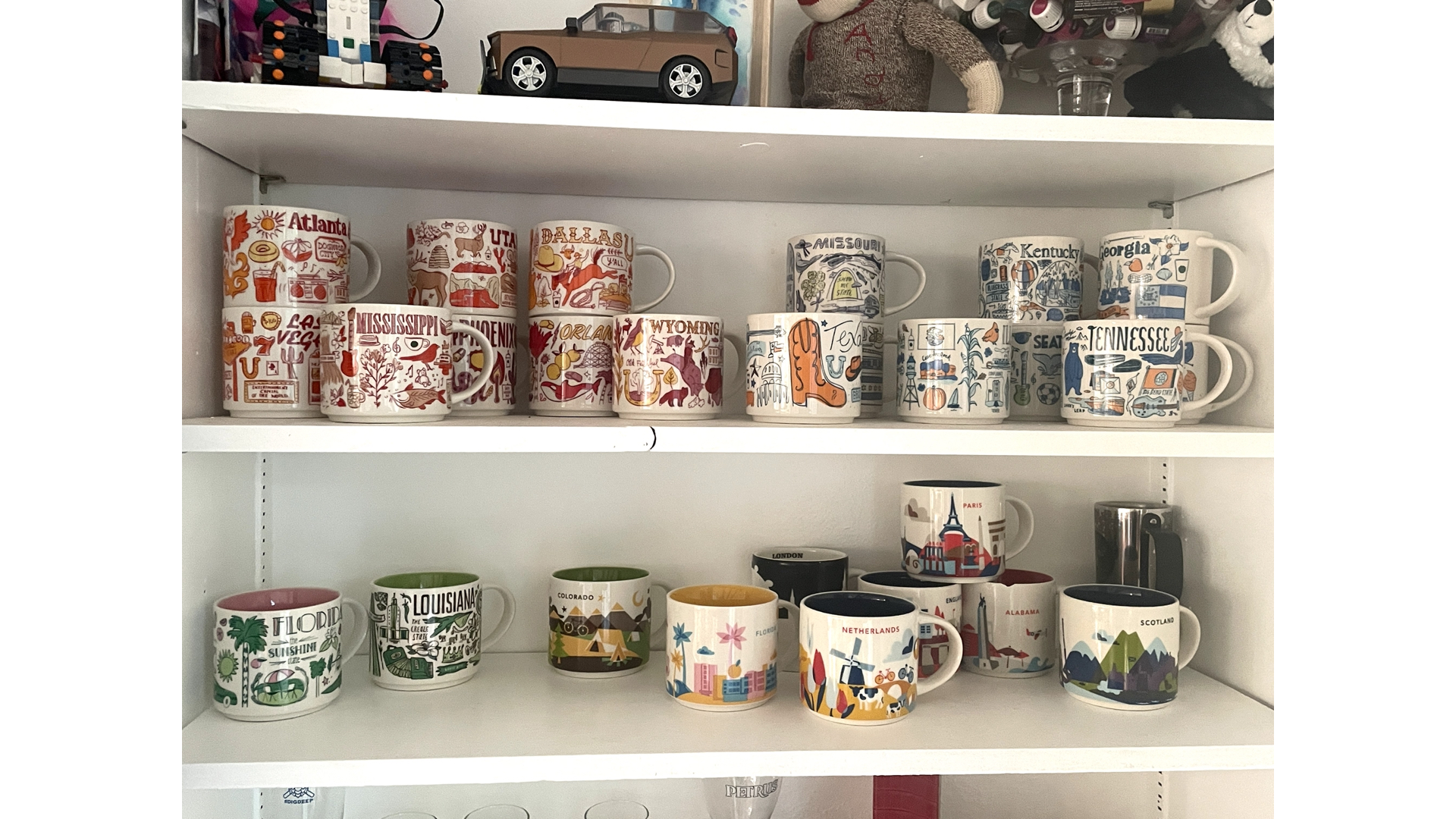 I also wove in a few days of strength work this week— in our #GarageFit gym.
🚌🚌🚌🚌🚌🚌🚌

Finance = Beth's new course
Before I left I finished tweaking a few things on the Amplify website, where Beth begin rolling out a new course.
Here's the overview:
👩🏻‍💻the online world is a great space to earn an income— either as a full-time salary OR a side hustle
👩🏻‍💻 Amplify empowers people to multiply and monetize their message online (and in books and other ways), assuming they've got the message dialed-in and ready to share (but just aren't sure how)
👩🏻‍💻 Some people aren't sure where to even begin— and need a "beginner" on-ramp course, that's less robust than the current super-robust Amplify course..
👩🏻‍💻 They also need an income stream BEFORE they "edit" their message and have it ready to go…
👩🏻‍💻 "The Roadmap" is a course that outlines how to set up the online "stuff" AND— even better…
👩🏻‍💻 "The Roadmap" not only teaches you HOW to set up your online tech to earn money, it ALSO is product you can instantly resell and keep 100% of the profits…
Here's the link to learn more about her newest course—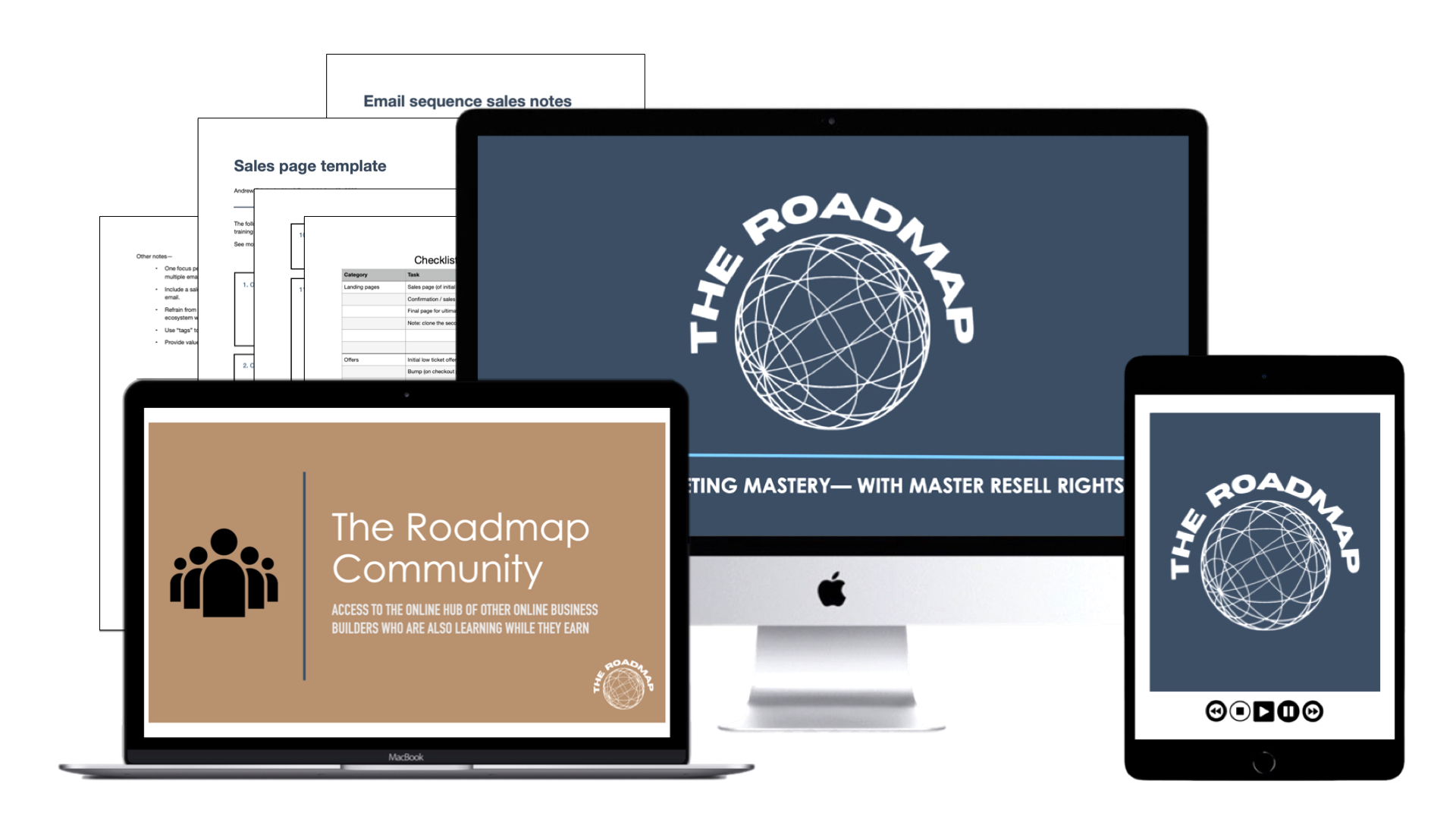 🚌🚌🚌🚌🚌🚌🚌

Family = school back in, full speed ahead
School is rolling again— full speed. The kids technically returned the week before, but… it was a 2-day week.
This week, it was "all in."
🚌🚌🚌🚌🚌🚌🚌

Field = Heaven in Biz, book re-launch
Months ago, I met Andy Mason— and began consulting his organization, Heaven in Business, about their online processes and communication flow.
As part of this, we created a few webpages, set up several email sequences, and crafted a book re-launch of a resource Andy already had.
We also repurposed some of the unused (but awesome) content he had sitting in his Dropbox folders…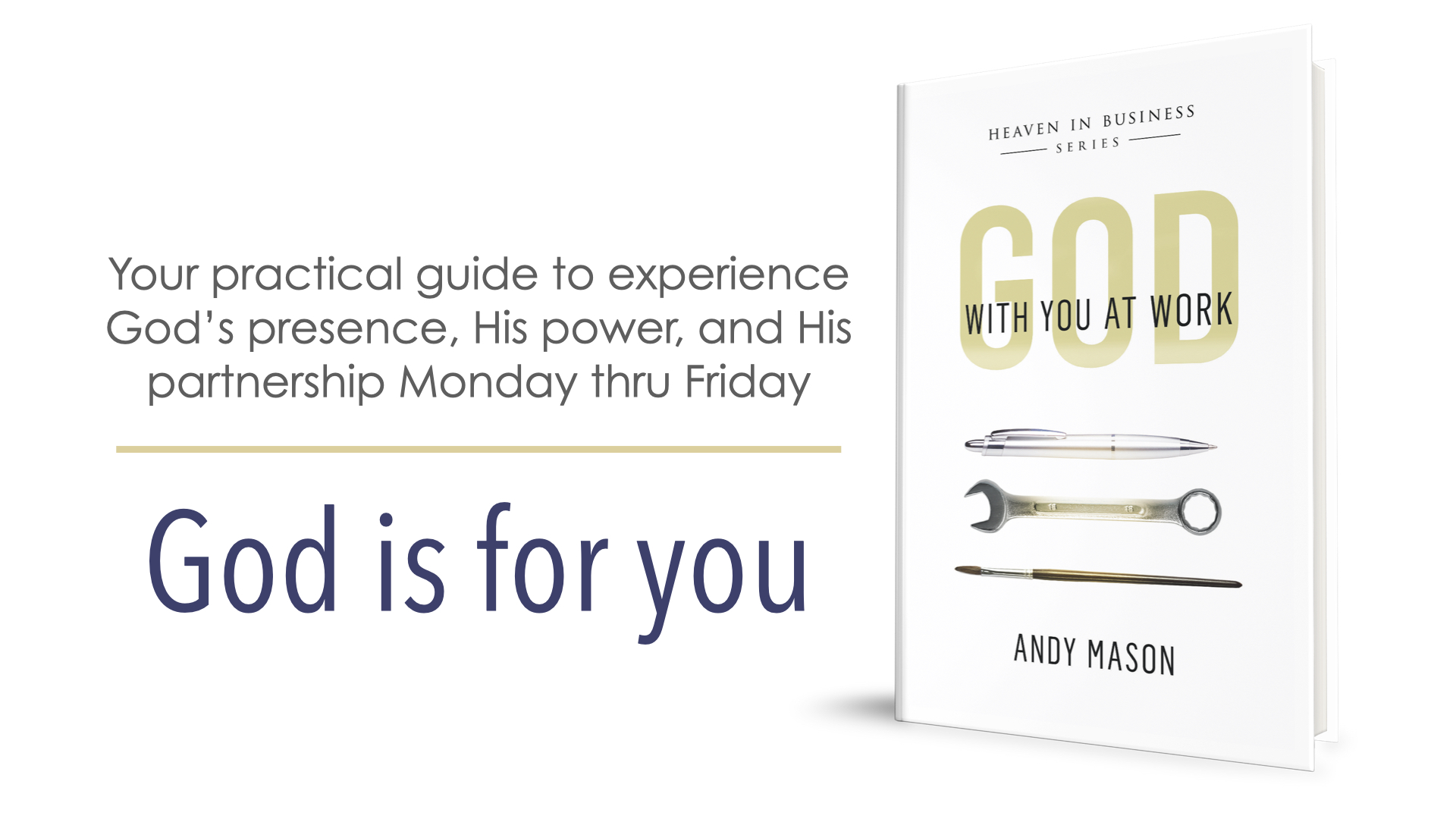 After a few delays…
… for summer…
… for a 50-K…
… for grown kids checking out colleges…
Andy rolled out the launch…
HUNDREDS of transactions came in!
⭐️

Here's the premise behind the book— and the core of his coaching program:
✅ A plumber and painter and practitioner of ANYTHING can be just as called by God as a pastor
✅ As a result, God wants to work WITH YOU in your business— whatever that business is…
✅ When that happens everything elevates— from how you treat customers, to how you interact with your employees, to how you earn and direct profits…
He has a PHENOMENAL framework, and is one of the boldest AND humblest leaders I've met.

Here's the link to grab his book.
🚌🚌🚌🚌🚌🚌🚌

Faith = Crosswinds screening… in Ohio
We arrived in Ohio this Thursday afternoon, then went to Berachah Church for a dinner with several cast-members from our documentary, a handful of the volunteers who were helping host the weekend, and some friends…
(Berachah means "Place of Blessing.")
I sat with Paul Zanowick and his friend John. Both of them lost sons in Iraq.
You may have seen the story of Paul's son, Rocky, before. I've shared it on our site before….
The men both shared their stories with just a handful of us an unrushed time over dinner. It was unplanned; it was intimate; it was a unique moment for which I'm grateful…
… especially as I feel part of my purpose is to help people overcome the pains of the past so they can walk into their purpose. I learned so much from each of them.
Here's a photo we took— just the men at our table….
📸Cooper, Chris, John (who son Taylor was KIA), myself, and Paul (Rocky's father).
Friday, we shared the film.
Beforehand, John Hart had his "team Fast Trax" jump out of a plane and parachute in. I walked out to get a few photos and grab some video of the team coming in…
John was on the field, allowed me to stay in the landing zone, and offered me some coaching on what they do, how they do it, and why…
Many of the members of his jump team are, like John, former Special Ops.
And, you may have some them land in football stadiums. (They have 5 they'll jump into the first weekend of football season.)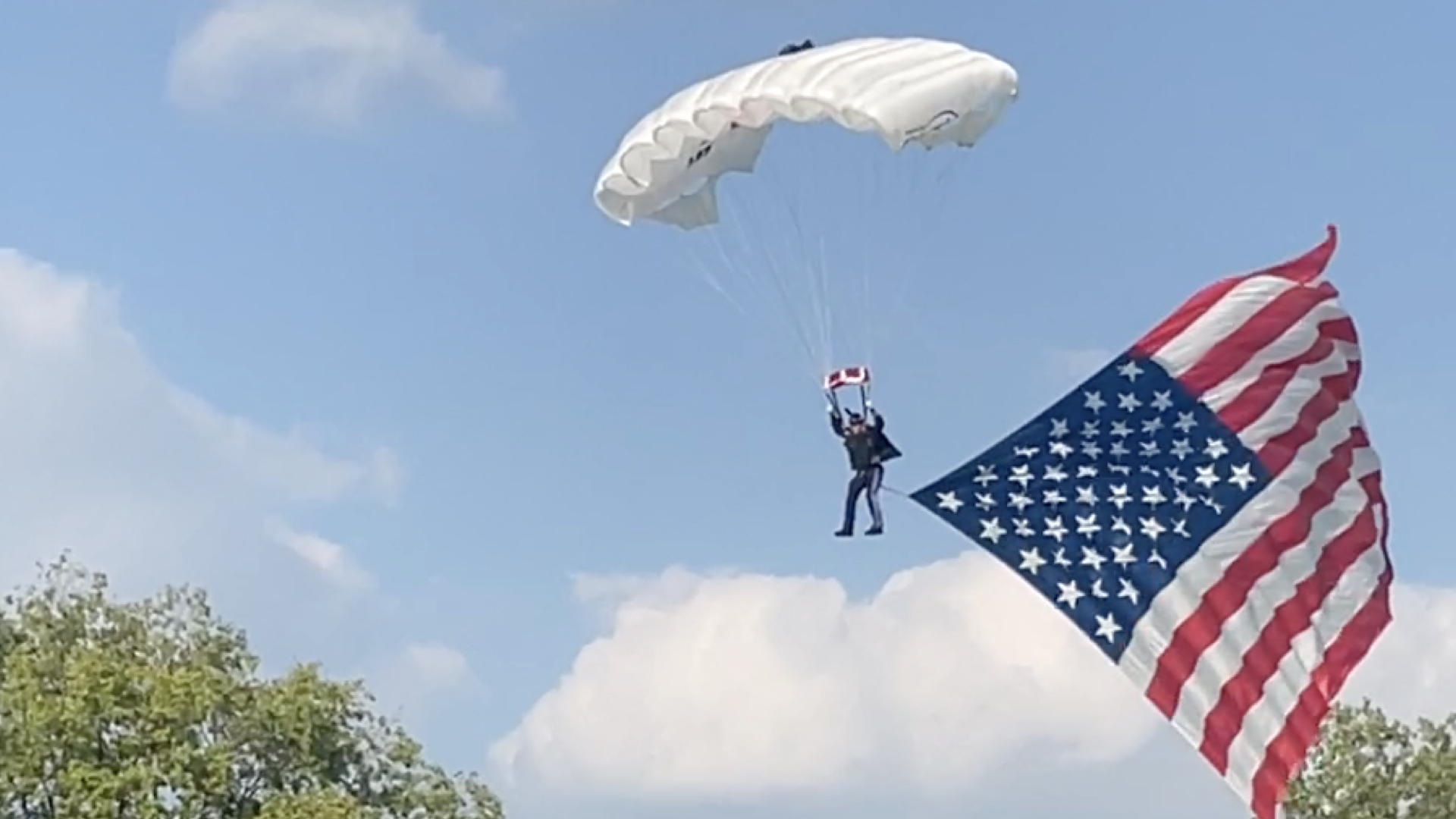 Here's a picture of Nicole Condrey— she's the Mayor of Middletown (very close to where we were staying) AND a member of the jump team.
She's also featured in the documentary— her husband Ron took his life a few years ago, and she shared their story in the film.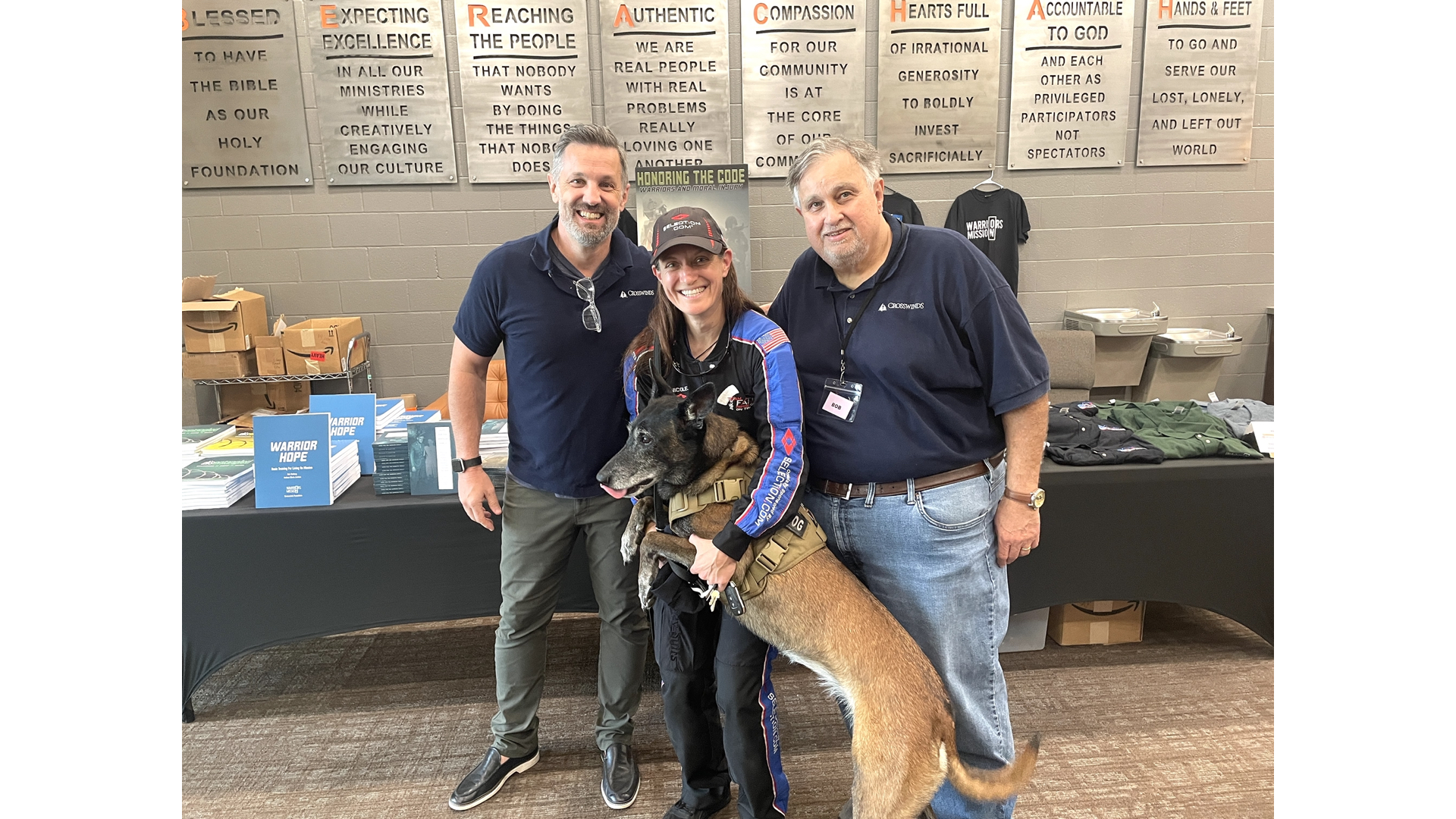 She handed me this picture of Army Spc. Eric R. Hull. He died August 18, 2003, during Operation Iraqi Freedom.
"We always jump in honor of one of the warriors we've lost," she told me. Then— "Will you share this when you post your footage?"
I promised I would….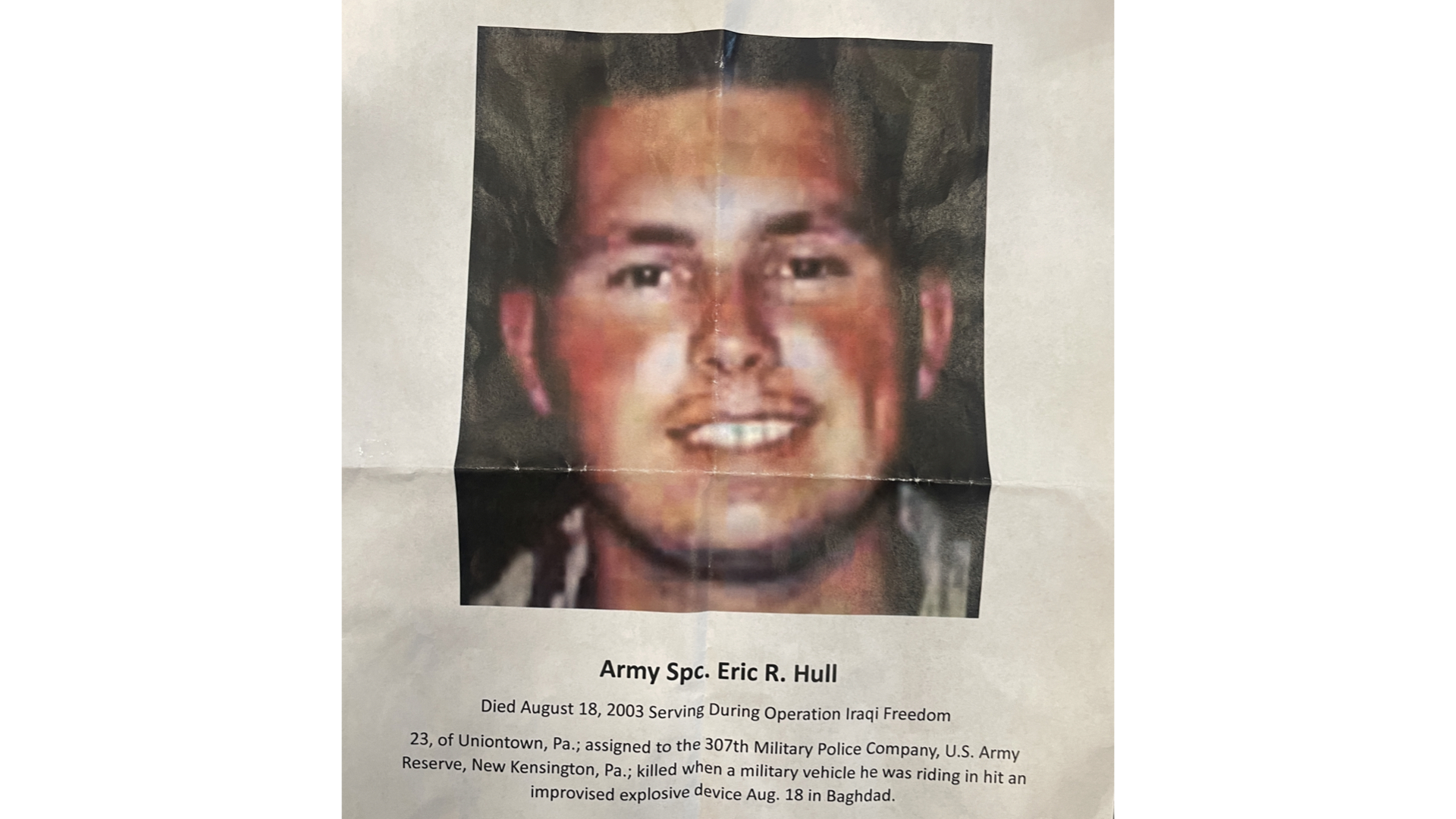 I also had the opportunity to talk with Nicole-- also featured in our documentary (Rocky's sister).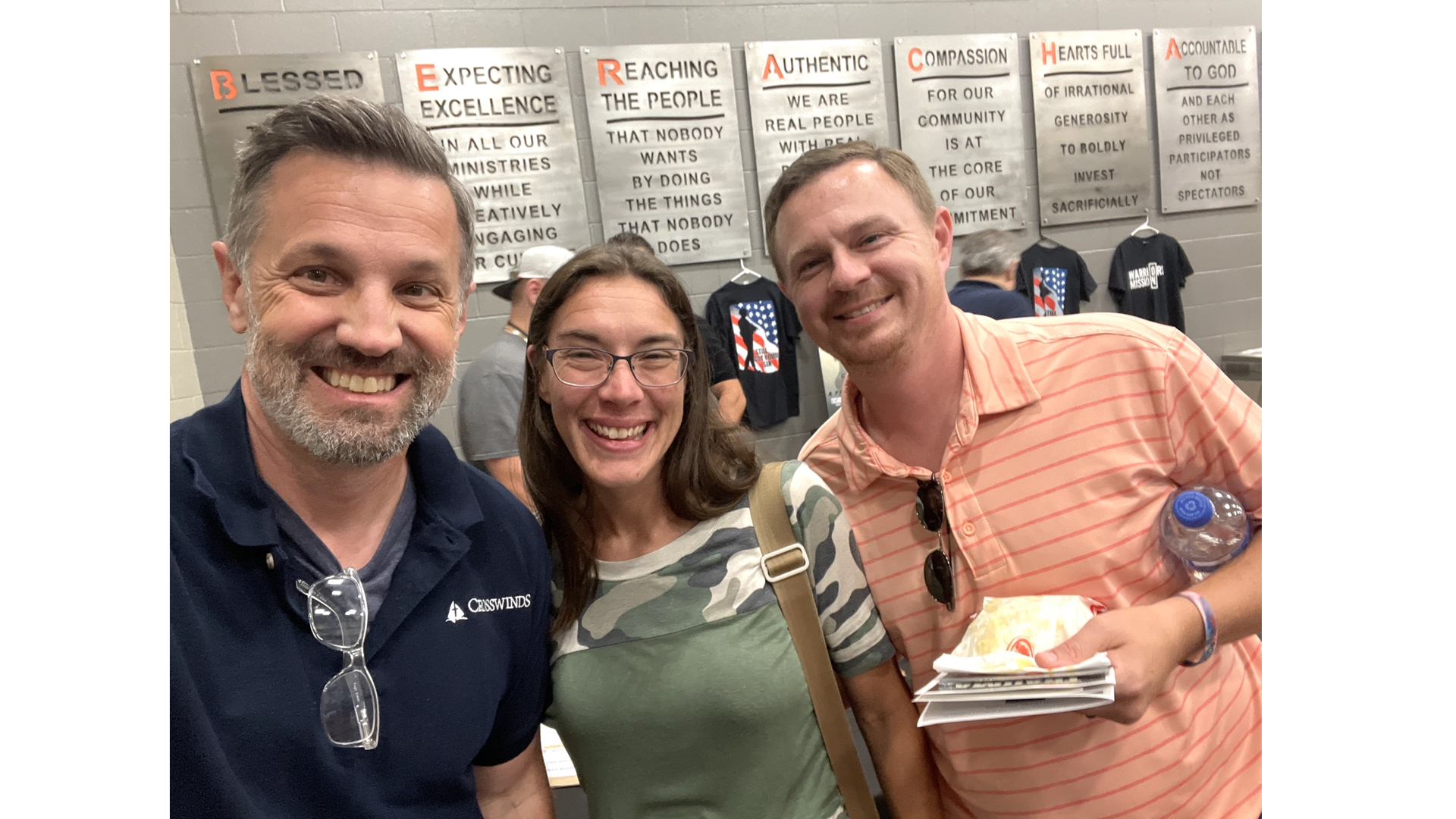 Here's John (on the right), with a friend...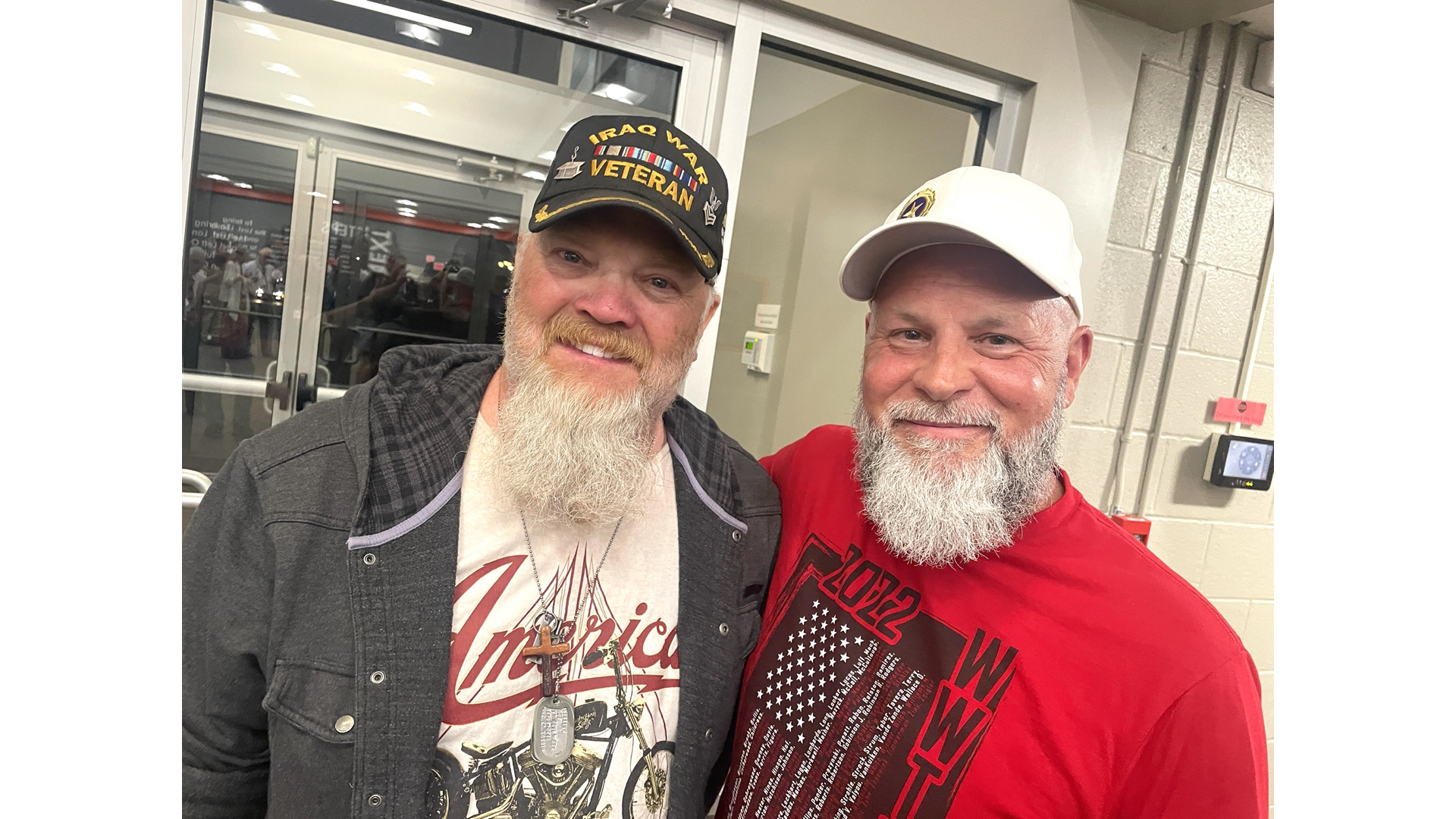 ... who has a tattoo of his fellow soldiers on his right arm who didn't make it back.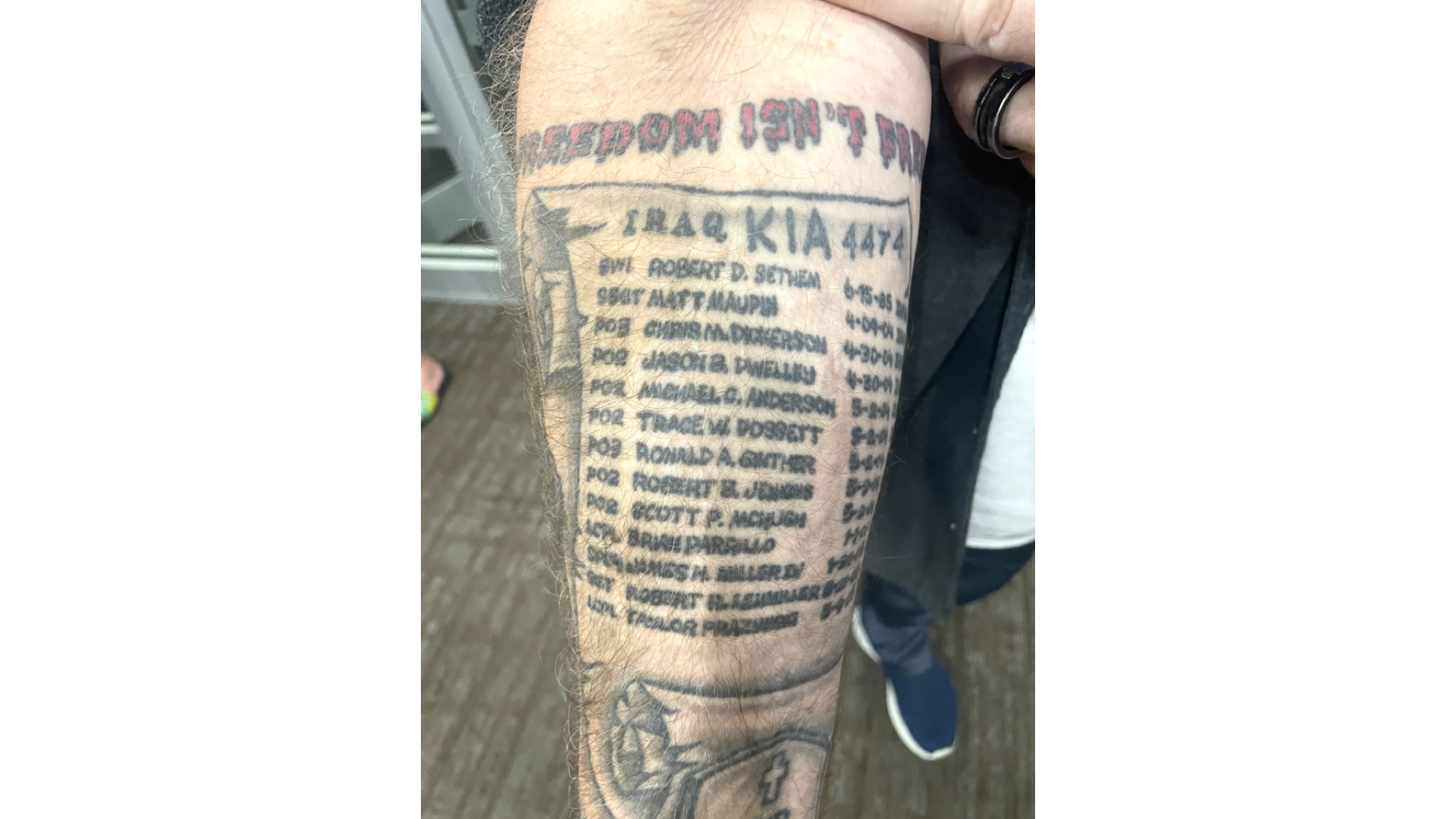 The next day we (Crosswinds) led a training session at the church.
This, too, was a sweet moment…
All branches of the military were represented— as was each generation. And, all of the men and women came from different organizations / ministries / services providers.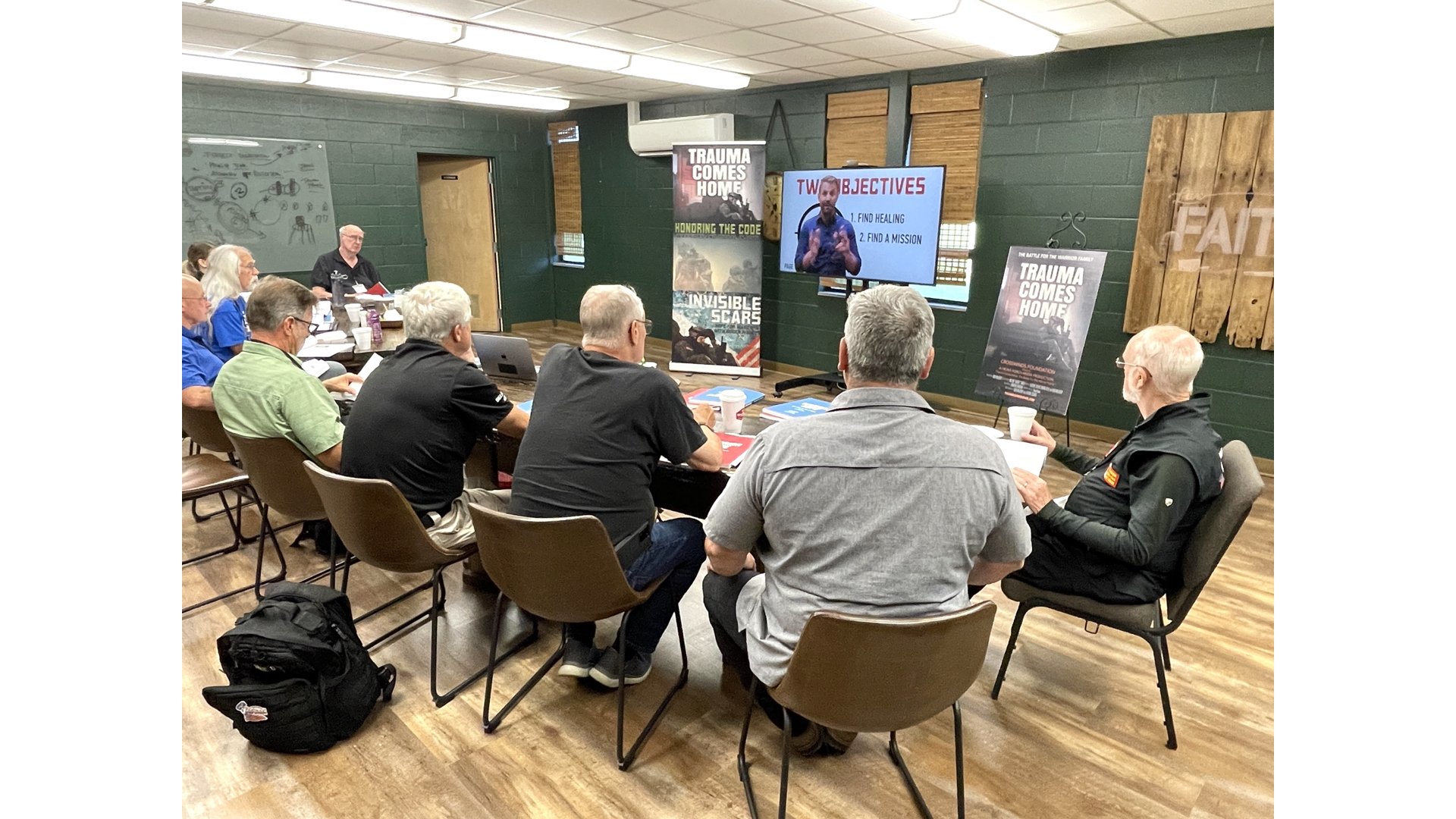 🚌🚌🚌🚌🚌🚌🚌

Friends = Training
Chris Turner, who headlines our "freedom tour" concerts at Crosswinds, joined us for the trip this weekend.
(Chris is the musician in the Trauma Comes Home documentary you see throughout the film— and at the end, his song "Freedom" is played.)
Bob let me set the schedule for the training— and lead it…
And, he had a great idea: "Integrate Chris in there, if you can. He's going to be with us and sit through it…"
We talked about the possibilities.
Chris is very raw (in the best way) and extremely relational. He connects well with people as he shares his story in very honesty ways…
"What if we invite him up a few times, let me talk for a few minutes, and then play a song…?"
We decided NOT to tell the group he was going to do this…
… but to just do it.
Chris stepped in and shared a few times…
True to form, he was sincere and— in his way— shared.
I knew it was a great idea as soon as people began pulling mobile phones to record him.
(None of them recorded me teaching them 🤣.)
Again, I saw that the beauty of some of our friendships is that we each have skills that the others DO NOT have…
… and won't have…
… and don't need.
It's better, and by God's design, when we all provide a piece of the whole, something that out-shines the sum of the parts.
🚌🚌🚌🚌🚌🚌🚌

Fun = Mini to ANOTHER movie
Mini and I made a run to the Summit (which has been redone!) to watch…
🥁🥁🥁

Barbie.
The flick was funny— but, I'm not sure HOW it's eclipsed ONE BILLION dollars and is not the highest grossing film ever.
😳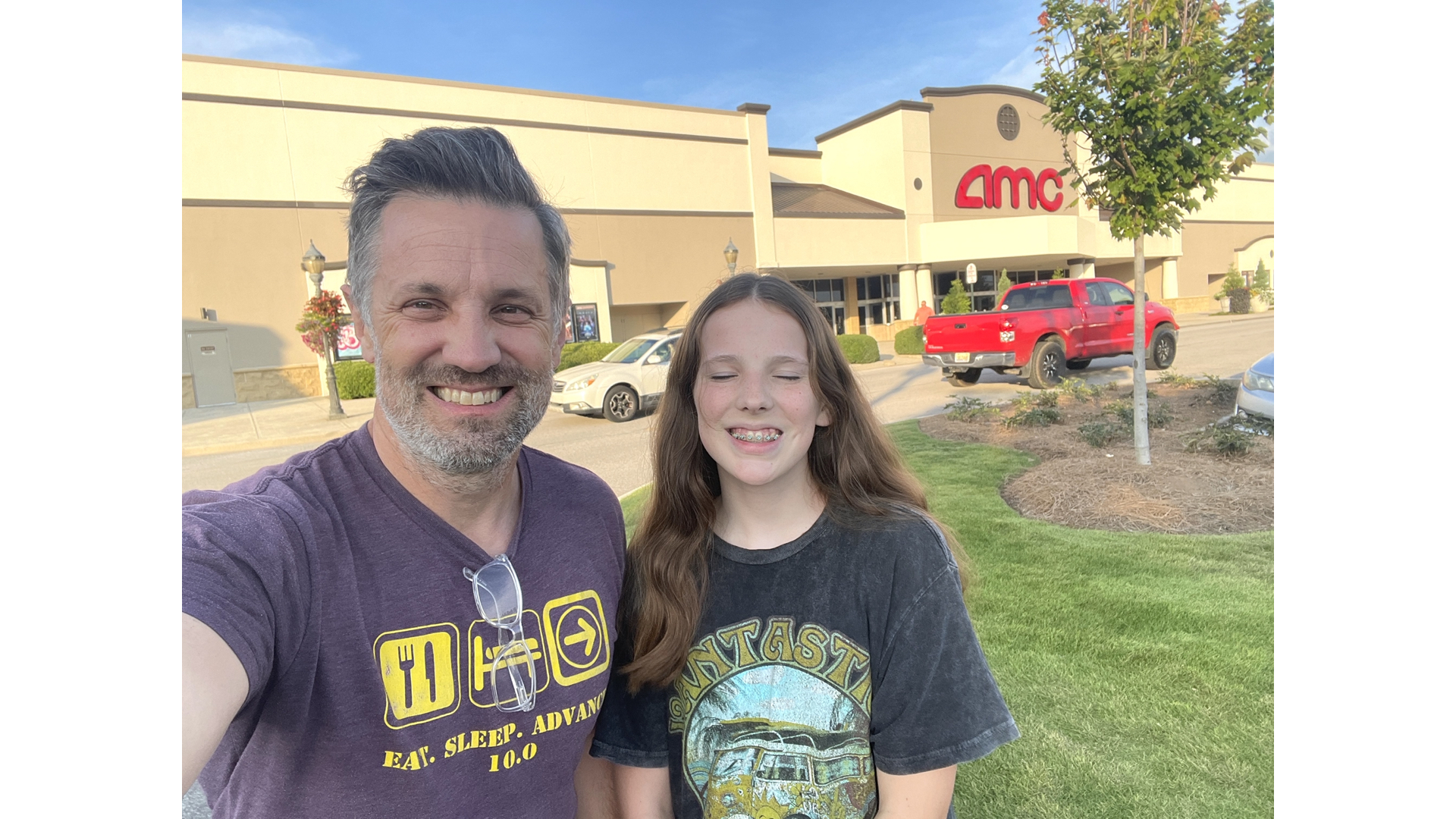 That said, I enjoy the 1:1 times with our youngest gal— who is now 13.
🚌🚌🚌🚌🚌🚌🚌

That's the highlight reel for the week.
I pull the highlights from each day together in the "three things I'm thankful for" part of the journal, then make a Top 7 from the best of the best each week...
Here's why--
🔥 there are so many awesome things-- big and small-- I get to revisit by doing so (many of which I would have forgotten)
🔥 it helps me refocus to the things that matter the most
Grab the planner-- and the training-- at the link here.
Never miss a new post + podcast!
Join our mailing list to receive the latest news and updates
We hate SPAM. We will never sell your information, for any reason.