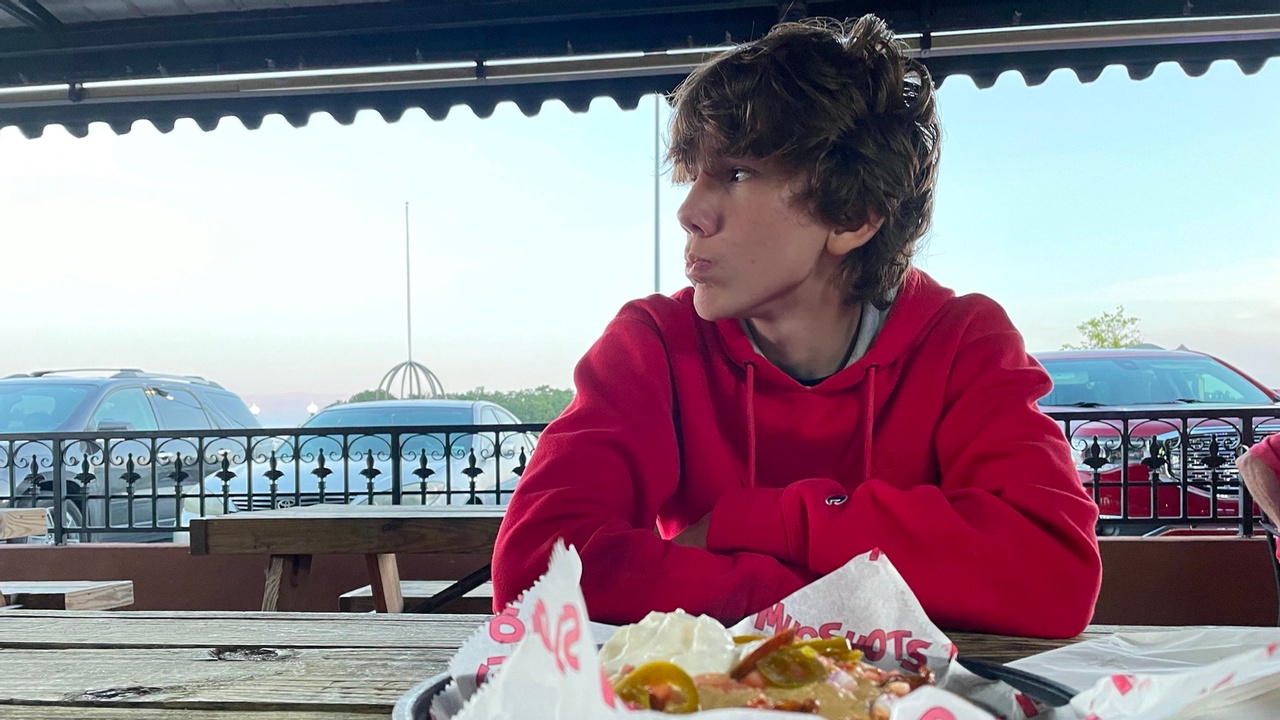 Blog: Top 7 = House rules, road trip, the green gap…
Jul 19, 2021
This week's Top 7 includes a look at the "house rules," a quick road trip, and the green gap.
🚌🚌🚌🚌🚌

This week, in preparation for the kids sliding into the house (you know, the ol' 7/7 exchange), I posted a few rules…
Here's a closer-look:
✅ Yes, I know you don't have school tomorrow
No, you cannot pull an "all-er night"
(An "all-er night" is the the phrase that denotes an "all-nighter." After Salter— 8— caught wind that the older boys liked to sometimes stay up and "pull an al-nighter," he decided he'd like to try. But, since he was 6 at the time— and wasn't allowed to do so— he got the words twisted. "All nighter" became "all-er-night" and the name has stuck since.)
That leads me to this…
✅ Before you play with a device, an electronic, or watch TV…
Required activities =
✅ Play outside
✅ Do a pre-approved chore (and get it checked)
✅ Brush your teeth
We didn't execute this perfectly, but the standard is there. So, we make an effort…
That means that—
👉 the garage got cleaned
👉 the #TinyHouse patio got pressure washed
👉 a few other odd-jobs we weren't expecting got done…
That said (I know, long intro), here's the Top question for the week…
🚌🚌🚌🚌🚌🚌🚌

Fitness = Finished the 4th week of #75Hard… and the body is adjusting.
This is the pic I always take, coming up the final hill in front of my house…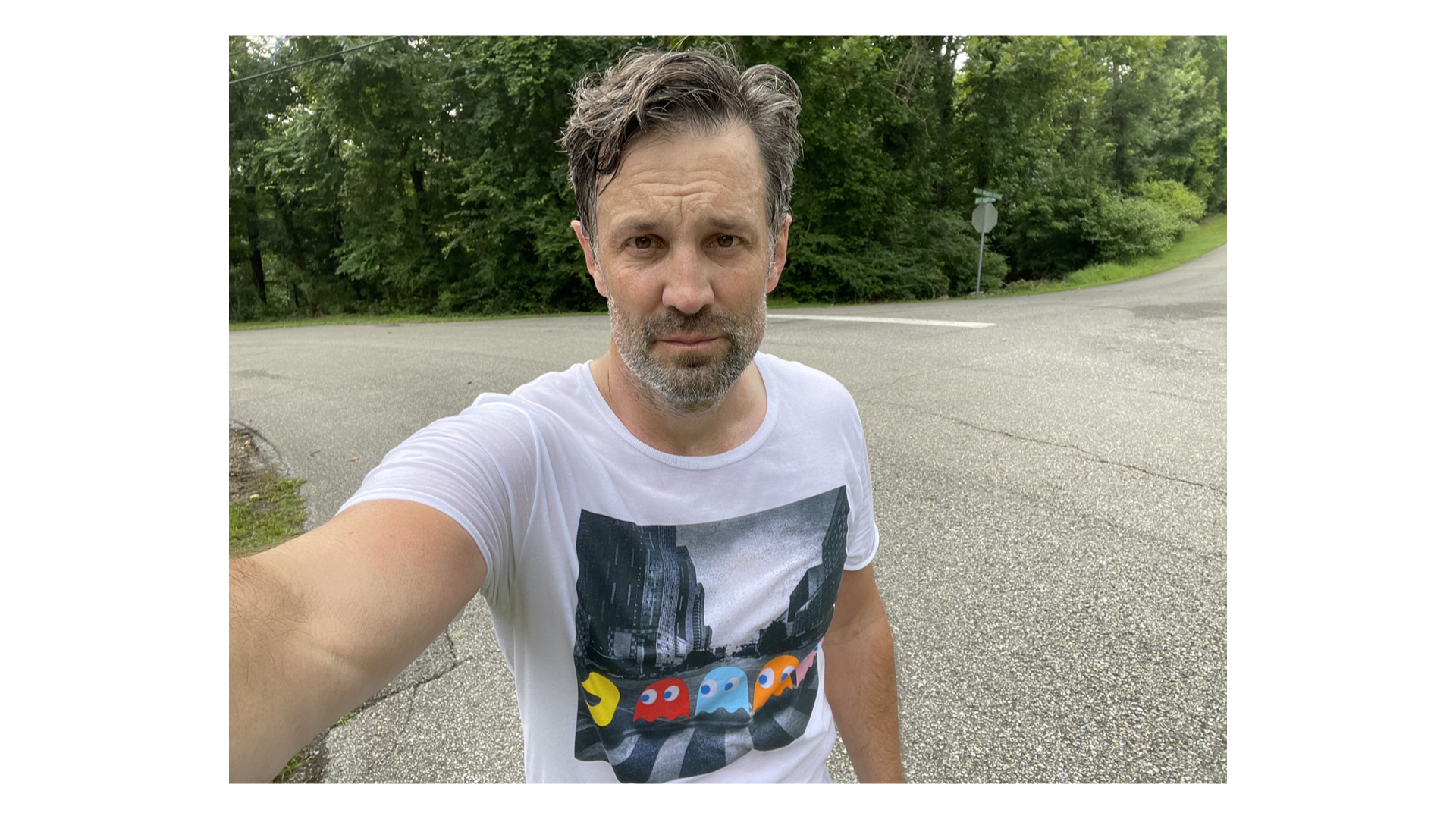 Over the past week it's like my body finally said, "Oh, so we do this now…" and has adapted.
One day this week, I did the inside workout. Later, I decided to do the outside workout— but was going to start with a walk and then move into the run…
My body, already used to the grind, was ready to move quicker, faster…
Leads me to wonder how many other things we're held back from because we have it in our mind that we can't do it…
🚌

Finance = Announced this week = The Green Gap is FREE with your Oola membership through July 31st…
What's the Green Gap?
Good question. Here's the overview—
👉 Mastermind level video course
👉 Helps you crush debt + build for the future WHILE enjoying life now…
👉 A "freeing" way to look at money
Join the Oola movement (risk-free, 30 day money back guarantee), and it's yours…
(Join at www.Jenkins.tv/app.)
Here's why you should take a CLOSE look at the "Green Gap" course…
👉 Debt and financial burdens smother your options, bury your dreams, and take away your ability to make plans and move forward. You can't think, feel, or find happiness with the weight of unrelenting financial stress. That's no life. And it certainly isn't Oola.
Here's a solution…
🚌 🚌 🚌 🚌 🚌 🚌

(This is how Dr. Troy got out of debt + retired in his 40s.)
4 steps…
💰💰💰💰💰💰💰💰

1️⃣ Step 1: Budget for the Coming Month, Making Two Separate Lists.
Detail what income you'll be earning and which expenses will be due.
Total EVERYTHING on the two lists.

💰💰💰💰💰💰💰💰

2️⃣ Step 2: Identify the Gap.
Subtract the money going out from the money coming in. This equals the gap.
👉 Money OUT - Money IN = Green Gap 👈
(Hopefully, you've got more income than expenses which creates "The Green Gap." If you have more expenses than income, it's a "Red Gap" and signals a financial emergency.)
💰💰💰💰💰💰💰💰

3️⃣ Step 3: Maximize The Green Gap.
Maximize The Green Gap, that is make the gap bigger, by…
👌 First, identifying ways to bring in more money—whether it's garage sales, selling unused sports equipment, or taking on extra work.
👌 Second, cut down your expenses by cancelling anything that's not needed.
Yes, you might need to ❌ some things….
💰💰💰💰💰💰💰💰

4️⃣ Step 4: Apportion The Green Gap.
Commit 45% of the gap to debt reduction, 45% to investments, and 10% to fun, such as weekend trips, eating out, hobbies, or good times with the kids.
This works, b/c…
👉 You'll experience the joy of the journey and see your investments grow, too, which keeps you focused on the long-term goal of getting out of debt.
👉 This Green Gap 45-45-10 formula provides a financial feel-good way to become debt-free and increase wealth.
👉 By following this plan, you will see your debt going down, while your investment portfolio is going up, all while having a little fun along the way.
And that is….
🔥🔥🔥🔥🔥🔥🔥🔥🔥
It's all broken down for you in the course— and, again, it's free with your risk-free Oola membership, when you join anytime between July 31 ( www.Jenkins.tv/app ).

🚌
Family = out with Levi… shoes, the movies, milkshakes, and more.
(Pic at top of this post is from MugShots.)
When the kids were small there were seasons when we got them ALL out at the same time. Now that a few are in college, the others are involved in multiple activities, and they juggle between homes, it doesn't happen as often…
The solution… for now = to grab the times we can, enjoy them, and lean hard into them…
This week, Levi wanted to grab new shoes (so we did— old school red / black Air Jordans, like I had in the FIFTH GRADE!). Then, spur-of-the-moment, we ran to MugShots (the kid will eat a milkshake for supper— it's his favorite "meal") and slid into the Black Widow.
Turned a quick run to the mall for shoes (which, as it turns out, we had to grab on a different night, b/c the first stores didn't have them) into a 4 hour night of fun…
The little things like that, the spontaneous moments we don't plan for, make the highlight reel of the week every time.
🚌

Field = Beth + I made it through the Oola framework LAST weekend…
If you're one of the people who've asked—
🤷‍♂️ What is it?
🤷‍♂️ Can I "see" it?
🤷‍♂️ What does it do?
— then this part of the post is for you…
The #1B7 project has been in beta since June 7th— with lots of people (graciously) identifying bugs and working on positive solutions.
Now that it's ready, we decided to record…
Last Saturday we sat down in the home office, overlooking the woods, and began working through the Oola Framework…
… I recorded (took a screenshot) of the framework as I worked through it— and then turned it into a webinar.
In the webinar you'll see overview of the new Design My Life Blueprint (software, works on computer or app), that helps people find—
👉 potential blind spots
👉 identify their strengths
👉 live with less stress
👉 so they can live their God-given purpose
www.Jenkins.tv/webinar to watch + take the next best step for you.
🚌

Faith = still in the Old Testament re: the #75Hard reading allotment…
(The 75-day challenge requires you to do two workouts a day, follow a meal plan of your choice— with no alcohol or cheat days, and read 10 pages per day of a personal development book So, I chose to go back to the beginning of the Bible.)
Point of this post…
We often read Scripture in small doses— like the verse-of-the-day. That is, we ingest it like we do inspirational quotes and memes…
But we forget that the Bible is the recording of how God interacted with real people in real time and real space… in relationship.
You can't boil that down to a single sentence to be read 140 or so characters at a time any more than you can summarize your relationship with any of your closest friends in a few blurbs…
Going back at reading the entire story offers a massive perspective about grace and redemption that's unseen when you pull a sentence from the story. The sentence, of course, is always true, but it "works" better when you can see ALL of it for what it truly is…
🚌

Friends = people over here all week visiting…
We've got an open door policy at our house. Friends can come over any time. Even unannounced.
(And they do. Many times the kids' friends come by when the kids aren't even here.)
This week, most of the kids over, the pandemonium kicked up. Here's Noah and Vick (aka "Girlfriend") taking the mini-bikes out.
I told them to check the gas, etc., before they rolled off…
Alas, some lessons are learned the hard way and they had to push one of the bikes up the hill.
Sometimes experience IS the best teacher, isn't it?
🚌
Fun = Mini + the ride to PCB and back…
Beth's mom had open-heart surgery about 10 days ago, right as the Oola project launched. They'd just moved to Freeport (Florida, near 30A), but all of her doctors were here. So, they came here for the procedure.
Michael (Beth's dad) stayed with us a few nights— and went to the hospital each day. Then, upon discharging, they stayed in town for a few days…
Finally, it was time to return home.
Michael was worried about the drive— eyesight and all. So, I decided to drive them down Thursday afternoon, rent a car, and then return that night.
Mini made the journey.
Beth's parents have been phenomenal— since the first day I met them. They've welcome me and the #JCrew2 into their family with open hearts, outstretched arms, etc…
But…
There's nothing like added windshield time to get to know people even more…
… and to see their hearts…
… and to experience the gift of time in unrushed, multi-layered ways.
This is me + Mini at the Panama City Beach Airport… where we picked up the rental (it's in the background, on the right— evidently, Dollar Rental's definition of a "mid-sized SUV" is closer to a compact car than our definition, but the ride was good. And, I got to enjoy it with the baby girl who, at the last minute, decided she would ride…).
That's the highlight reel for the week. Most of it, anyway...
🚌🚌🚌🚌🚌
Want to learn more about some of the tools I use?
👉 Download the planner I use absolutely free at www.Jenkins.tv/FreePlannerPDF
👉 Register for Oola's Design My Life Blueprint… you can see the entire thing in action at www.Jenkins.tv/webinar
Never miss a new post + podcast!
Join our mailing list to receive the latest news and updates
We hate SPAM. We will never sell your information, for any reason.