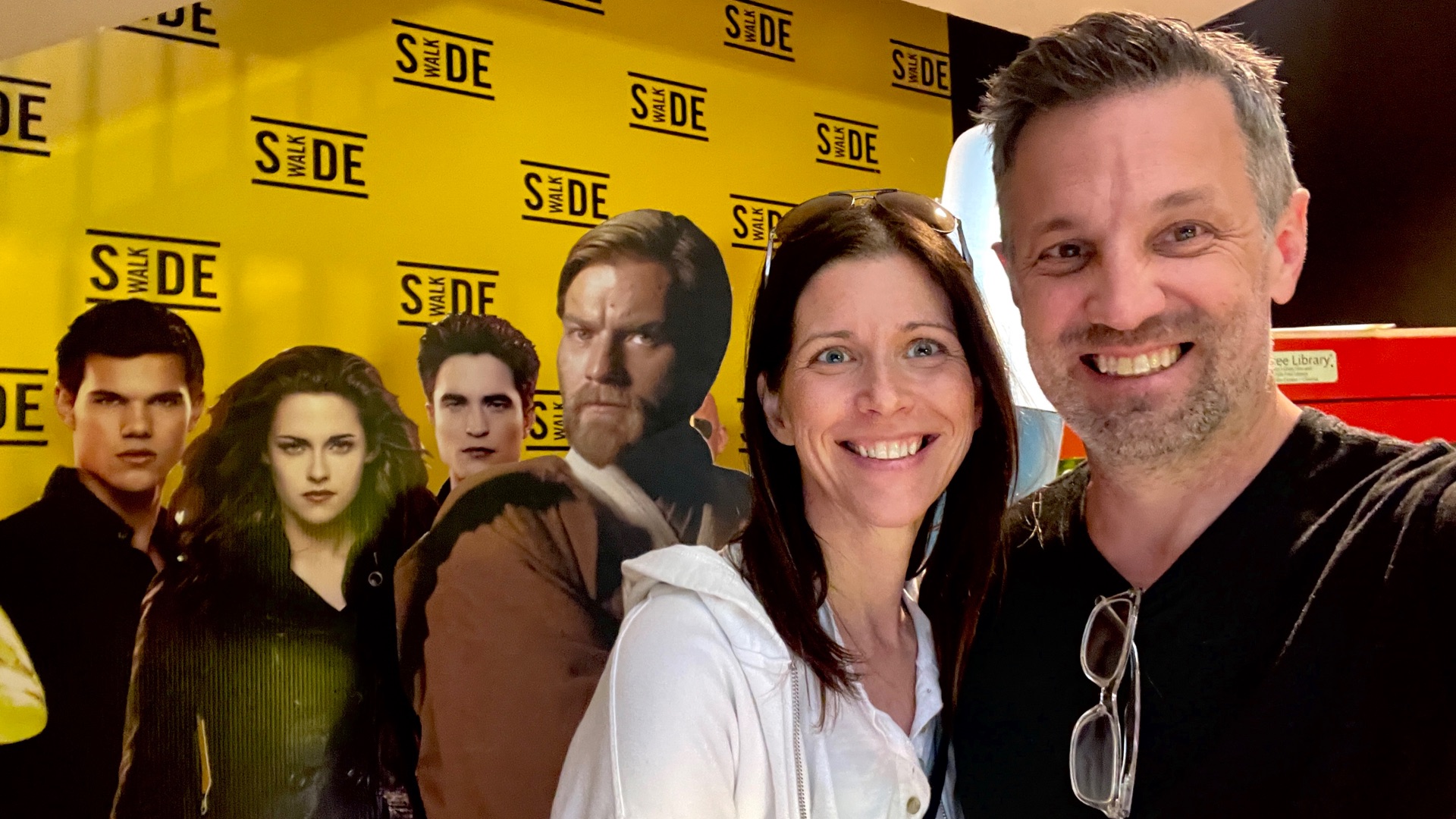 Top 7 = Again, reminded that you don't know what you don't know
May 29, 2023
We're officially rolling into summer. School is out (the kids finished this past week), it's Memorial Day weekend, and the weather has (almost) shifted.
This week's Top 7 reflects a bunch of that…
(If you're insure what the Top 7 is, it's my Sunday review where I look back at the previous week, highlight some of the best points I wrote down in my "three things I'm thankful for" part of my planner from each day, and then recap. I've learned that— for me— the weekly look back is one of the best ways to reflect on progress as well as move forward with lessons learned.)

🚌🚌🚌🚌🚌🚌🚌

Fitness = Road time
WIth the pleasant weather, I moved the exercise routine outdoors and hit the streets a few days.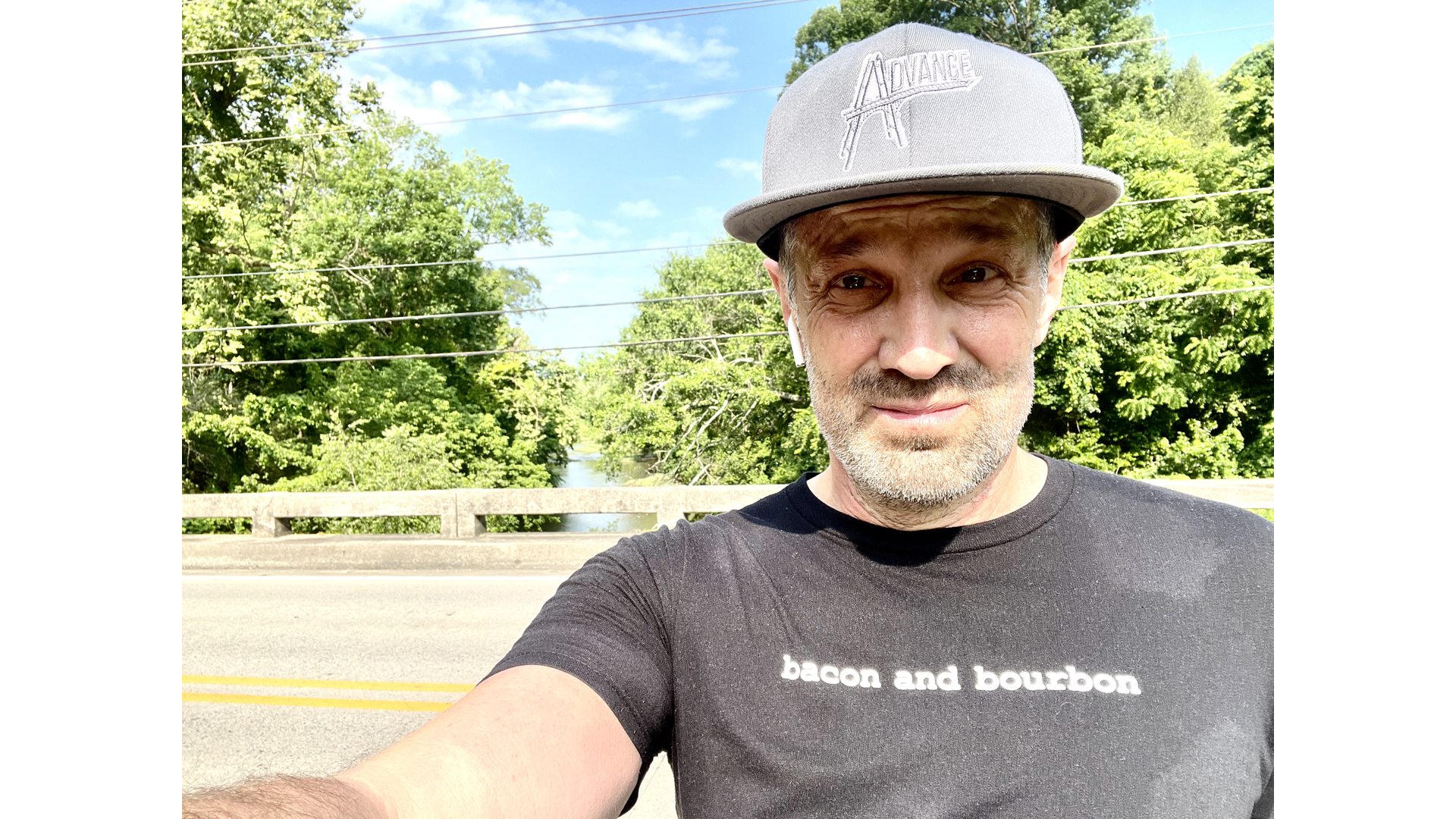 (Yes, the shirt DOES say "bacon and bourbon." It was a gift from one of our girls.)

🚌🚌🚌🚌🚌🚌🚌

Finance = Books in— and back out
We received a BUNCH of books from the printer this week, but as we were running a few promos online— to test a few webpages, checkout sequences, etc.— most of them were sold BEFORE we got them…
… so we had to run them back out the door.
It's all part of "testing" a few things before we begin some advertising for one of the biz projects we're running.
🚌🚌🚌🚌🚌🚌🚌

Family = Mini to the movies, plus all the other things
Last weekend, Mini and I went to the movies…
"Are You There, God? It's Me, Margaret."
We went to the Summit, which has recently been— and is in the process of being renovated. We have AVOIDED that theatre for years, because— even though it's closer and more convenient— it was… well… let's just say, "rundown."
In Mini's words, "I'd rather eat a blue jean jacket than go to the Summit to watch a movie."
We tried it. And, I must say, the upgrades are great. We'll be going back.
The film we saw is a "coming of age" film about a 12-13 year old teen, facing the same stuff Mini is walking through. She saw the preview and said, "Let's go watch that."
I was the only dude in the theatre, but…
… invite the convo of change and growth and all the things.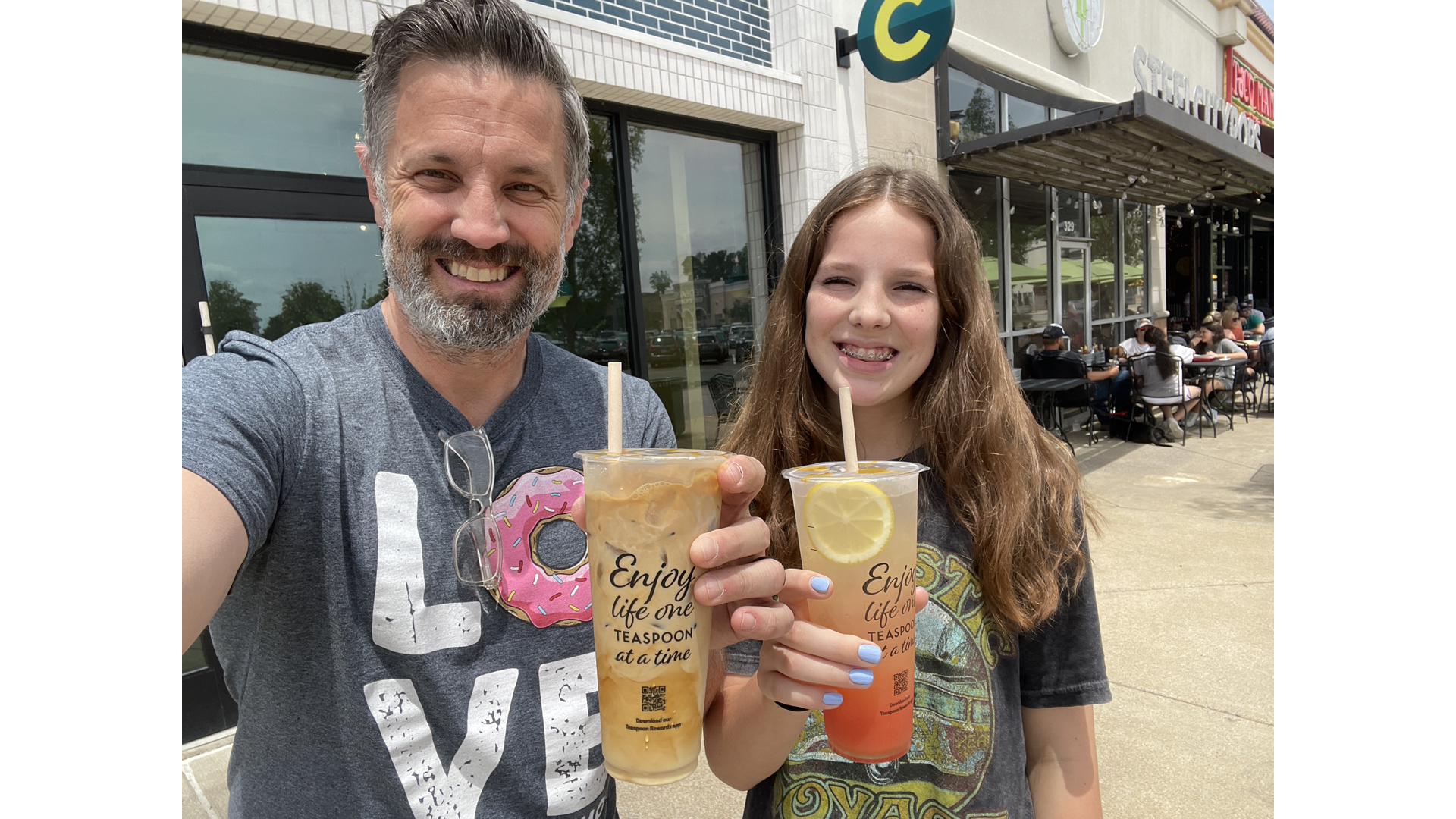 We also tried a new overpriced tea place next door while waiting for the film (just calling it what it is), and then scooted to the Cheesecake Factory after the film for an afternoon snack.

🚌🚌🚌🚌🚌🚌🚌

Field = Mapping out our stuff
Those are a few of the books from last week's "website tests."
I spent a few hours mapping out everything— and now have extensive notes spread across the kitchen table which, at some point in the next day or so, need to be transferred to the office wall or a notebook.
About a month ago, it hit me…
"We've been launching everyone else's stuff for the past season… building out their websites, helping them map their email sequences, upgrading the sales pages on their websites…
"… and we teach HOW to do this stuff…"
"So why don't we just run some of our own processes on our own stuff?"
Alas, that's what we're doing.

🚌🚌🚌🚌🚌🚌🚌

Faith = Open doors, when needed, as needed
Again, I was reminded in the past week, as I sat down to have coffee with a friend I hadn't seen in years, that God actually does have a plan.
We don't often see it at first…
… and, we even doubt it.
But, the Master of the Universe does, in fact, know what He's doing.

🚌🚌🚌🚌🚌🚌🚌

Friends = Out with friends, this Wednesday
We also met up with our friends Randy and Tammy in the Lakeview District this week.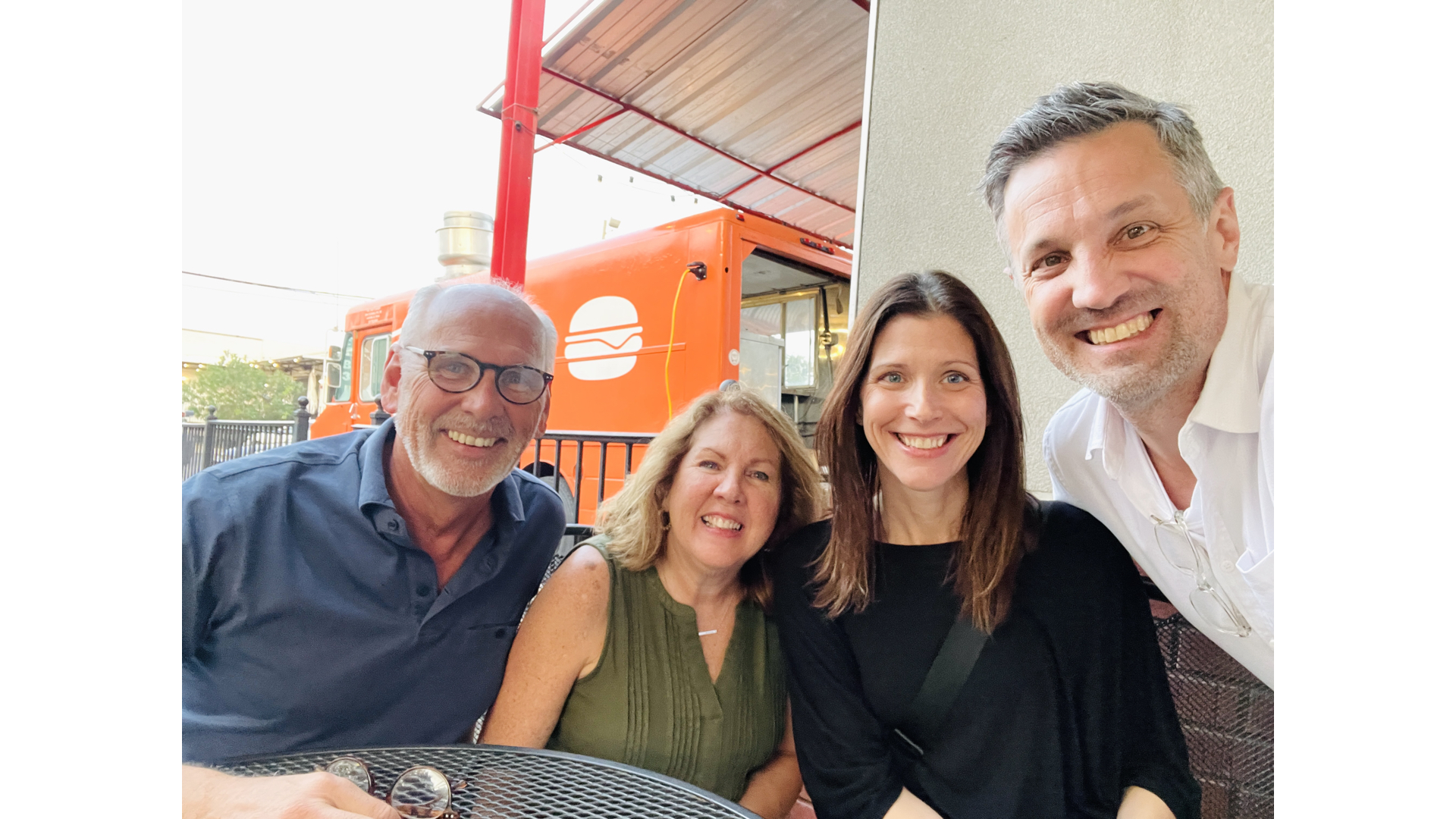 🚌🚌🚌🚌🚌🚌🚌

Fun = Saturday to SideWalk Film Festival, etc…
I've been wanting to watch the "Blackberry" movie since I saw the preview MONTHS ago. Then, predictably, the niche film didn't show at all theaters in town, it only ran for a short blip of a moment before it was gone…
… and it was, at the same time, only available as a "pre-order" on Apple TV (and I didn't want to buy it).
Beth "searched it up" on the Internet—
"It's showing at the SideWalk Film Festival" on Saturday afternoon…"
We bought tickets immediately.
Then, we pushed through a few projects Saturday morning, and made lunch the hard stop— to go hang around downtown for a few hours and watch the show.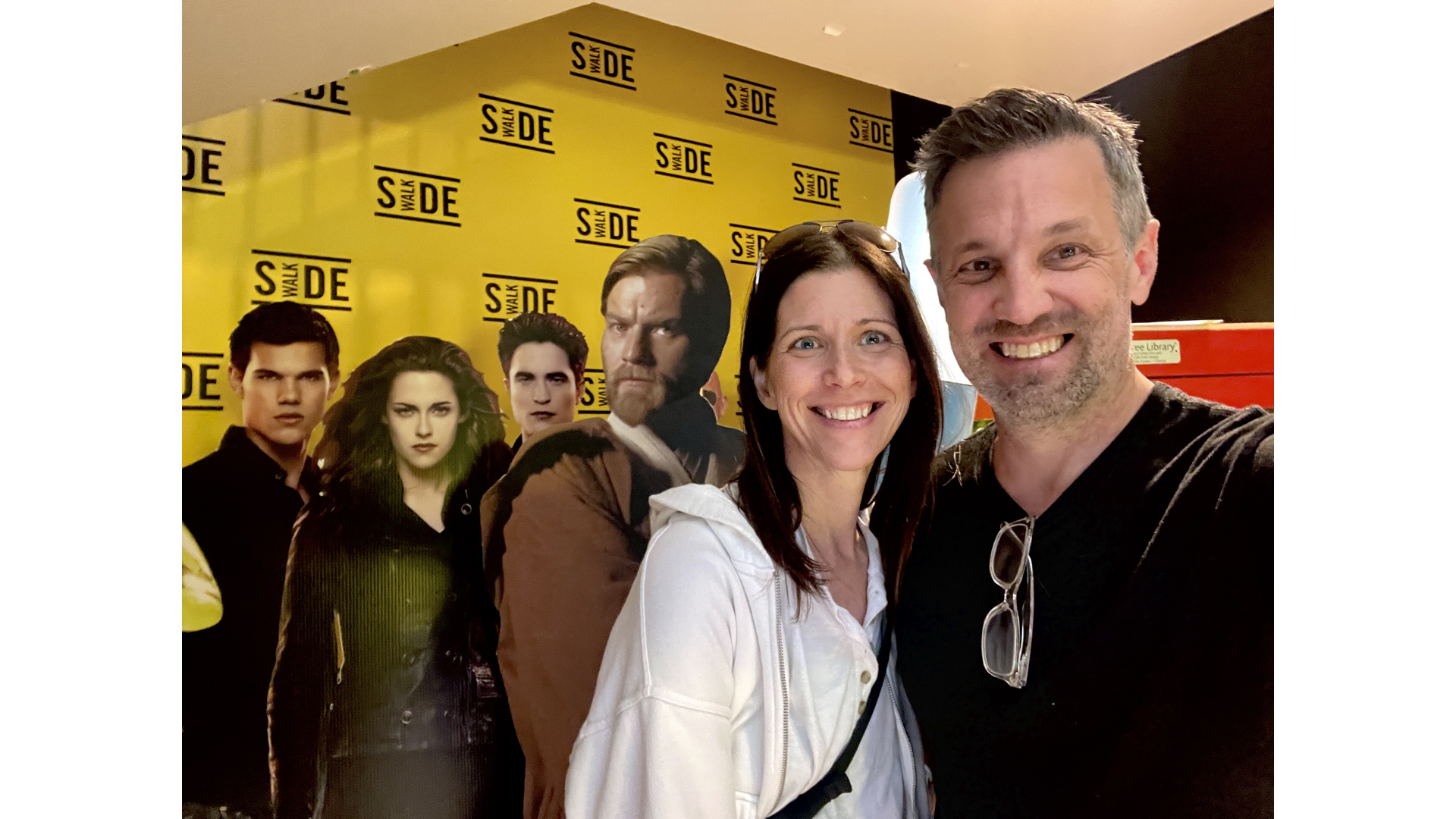 The SideWalk offices— and theaters— are UNDER the Pizitz Food Hall…
I had NO IDEA what an untapped gem the facility is…
"Makes me wonder what other great stuff is hidden around the city that we don't know about," Beth said.
"Probably a lot…" I mentioned.
You never know what you don't know…
It was a great Saturday, and a super cap to the last week of school, the transition into summer…

🚌🚌🚌🚌🚌🚌🚌

That's the highlight reel for the week.
If you're just now dropping in, each week I look back at the week behind + preview the week ahead— so I don't miss anything— and look and highlight at least one thing for which I'm grateful in each of the 7 key areas of life…
💙 Fitness
💰Finance
🏠 Family
🛠 Field (work, career)
🙏 Faith
👊 Friends
🎉 Fun
Access the planner at www.Jenkins.tv/8
Never miss a new post + podcast!
Join our mailing list to receive the latest news and updates
We hate SPAM. We will never sell your information, for any reason.