Blog: Top 7 = Got the "fun" back in, tweaked things, round 2 of Insanity
May 24, 2021
This past week = Got the "fun" back in, tweaked a few things, round 2 of Insanity begins…
☝️☝️☝️☝️

🚌 Fitness = Back on Round 2 of Insanity.
💪💪💪💪💪
I get a lot of questions about my fitness / workout routine. Not because I'm a "gym" guy or a trainer… portably because of the opposite— I'm not.
For months at a time, I'll do "random" (ride the bike some days, run others, weights a few times a week, and Beachbody On Demand for others). But, due to some increased work-flow (project launching July 7), as well as the fact I gained 20 pounds during Covid-19 (mainly due to bourbon + soda), I rolled into a set routine…
… I committed to Insanity (60 day program) in early 2021. Then, decided, after a random week to make a decision, to loop back into it.
This past week = the beginning of Round 2 (where it gets WAY intense).
That's a pic after ploy-max-mess-something…

🚌 Finance = I finished a few landing pages this week for the #1B7 movement that launches in July.
If you feel part of your purpose is to help others find their purpose…
… and if you're looking for a "side hustle" that has the potential to earn anywhere from a few hundred to a few thousand to a few tens of thousands…
… then check out the new webpage we just set up to provide you with more info: www.Jenkins.tv/7

🚌 Family = Saturday, we took everyone to the water park.
We usually head up to Point Mallard (forgetting that Alabama Adventure / Splash Adventure is literally down the street). With everyone's schedule— and a busy week behind us— we decided to stay local.
Loved it.
The water park is clean, well run… free drinks… and you can move back and forth between the "theme park" side (7-8 rides) and the water park side (which is way better).
The youngest kids loved doing both.

BTW, Family was the topic this week in our Facebook group, The Hilltop Hangout… where we also discuss these seven areas.
Not in there?
We'd love to have you.
Go to www.Facebook.com/groups/AndrewEJenkins and hop in…

🚌 Field = May's #Hilltop Hangout was Tuesday…
(Once a month, we have friends over, cookout, and chill… usually the third Tuesday of the month.)
After a while someone said, "Hmmm…. Maybe we should get a pic. So, we grabbed one of everyone who was nearby.
Here's one that one of our college gals snapped: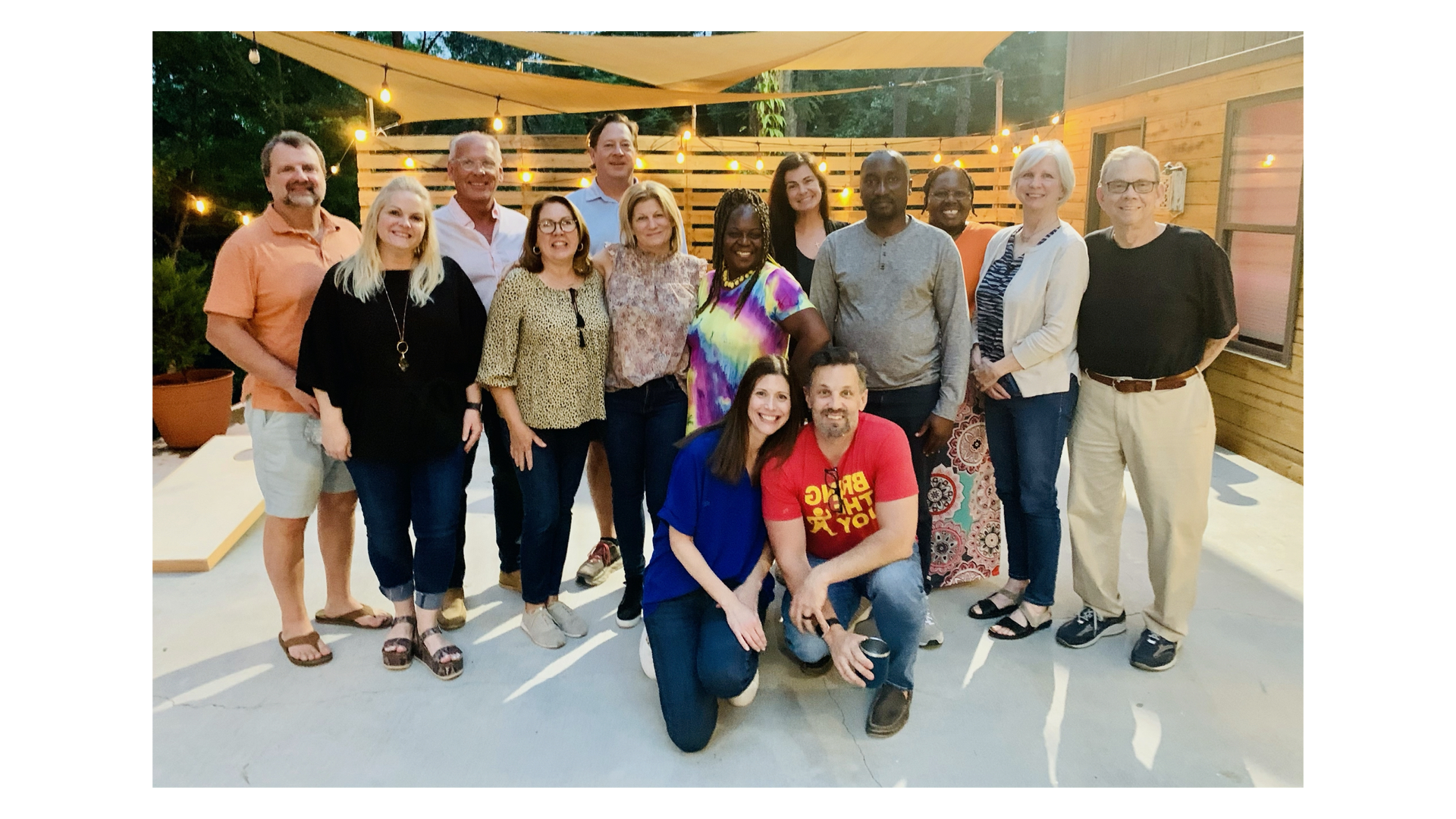 Here's one I took after standing in my chair at the table….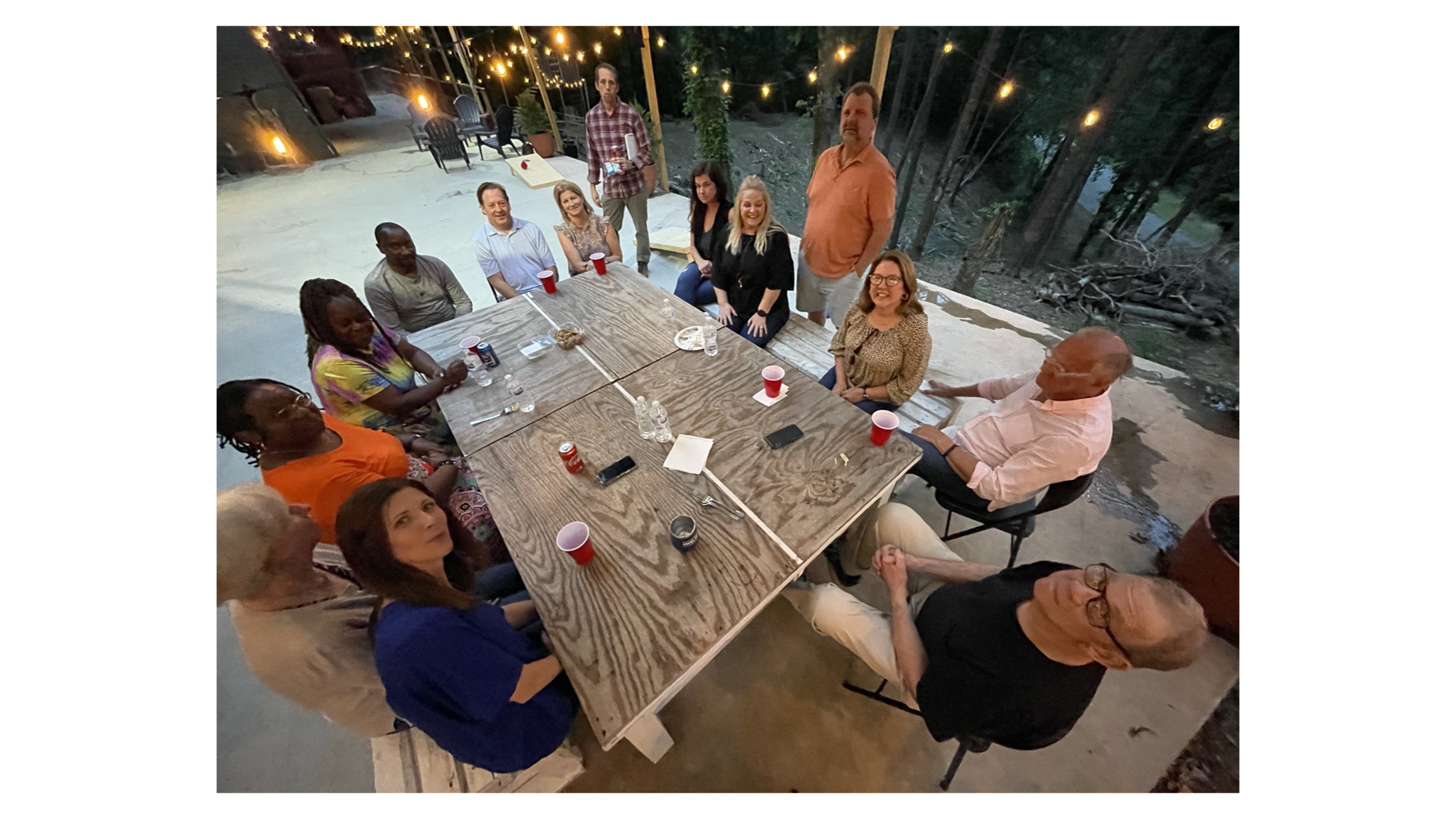 MOST of these people are in the #1B7 movement in some capacity— but not all. And it's certainly not a pre-requisite to come over.
Some of these friends lead business, run ministries, raise kids… enjoy retirement… one is a comedian.
Next one is June 22nd.


🚌 Faith = I have a few things I'm processing here… things I'll share in a future week…
✅ about God never wasting any of our efforts of the past, but pulling everything together for the future
✅ about His providence and and trust…
I talk about some of this in the Soul Wholeness podcast series.
🚌 Friends = A few years ago, Beth and I made a list of about 50 restaurants in town we wanted to try… some are fancy, some are trendy, some are just… well… new or local or whatever else.
(None are chain restaurants, in other words.)
We've steadily been making our way through the list, agreed to try EVERYTHING at least once. Some of the places become favs; others… well… let's just say we're always glad we've tried them…
Friday, we checked Roots & Revelry off the list with our friends Matt & Roxy.
(Top notch, BTW.)
Matt is a Marine featured in the first Crosswinds release, Invisible Scars. Roxy is one of the heroes in the NICU at Children's Hospital.
Sitting, chatting… new rush, no agenda… for 3.5-4 hours was a great way to pause at the end of the week.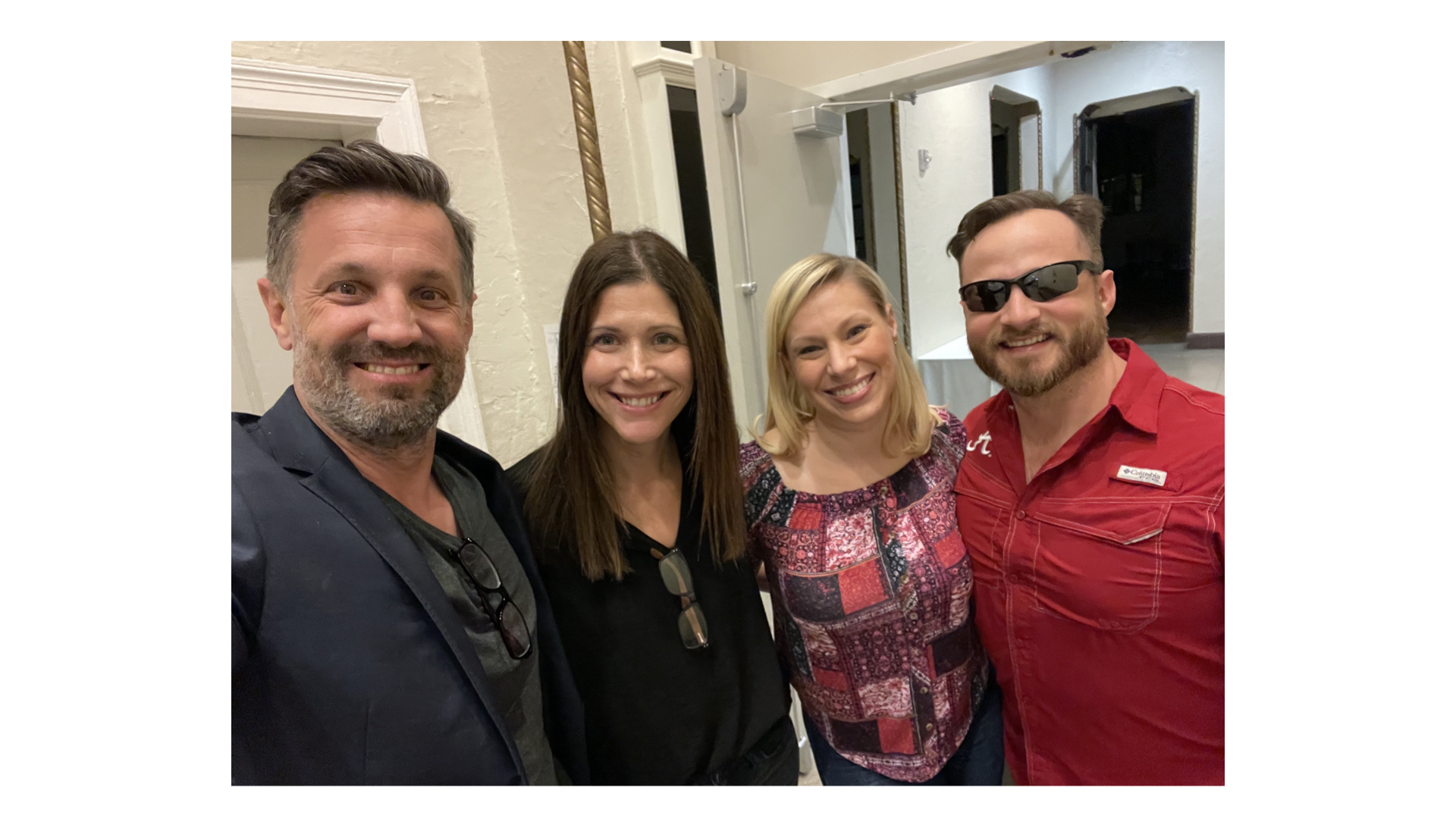 🚌 Fun = Back to Alabama Adventure…
While the older kids meandered the water park side, I took a few of the younger ones to the theme park side to make a run at some of the rides…
✅ The "take you in a circle and raise you off the ground" swings.
✅ The Scrambler (don't ask— basically, it's a "make you want to vomit" machine.)
✅ The Tilt-O-Whirl (self-explanatory).
Here's Mini and Salter about to whirl…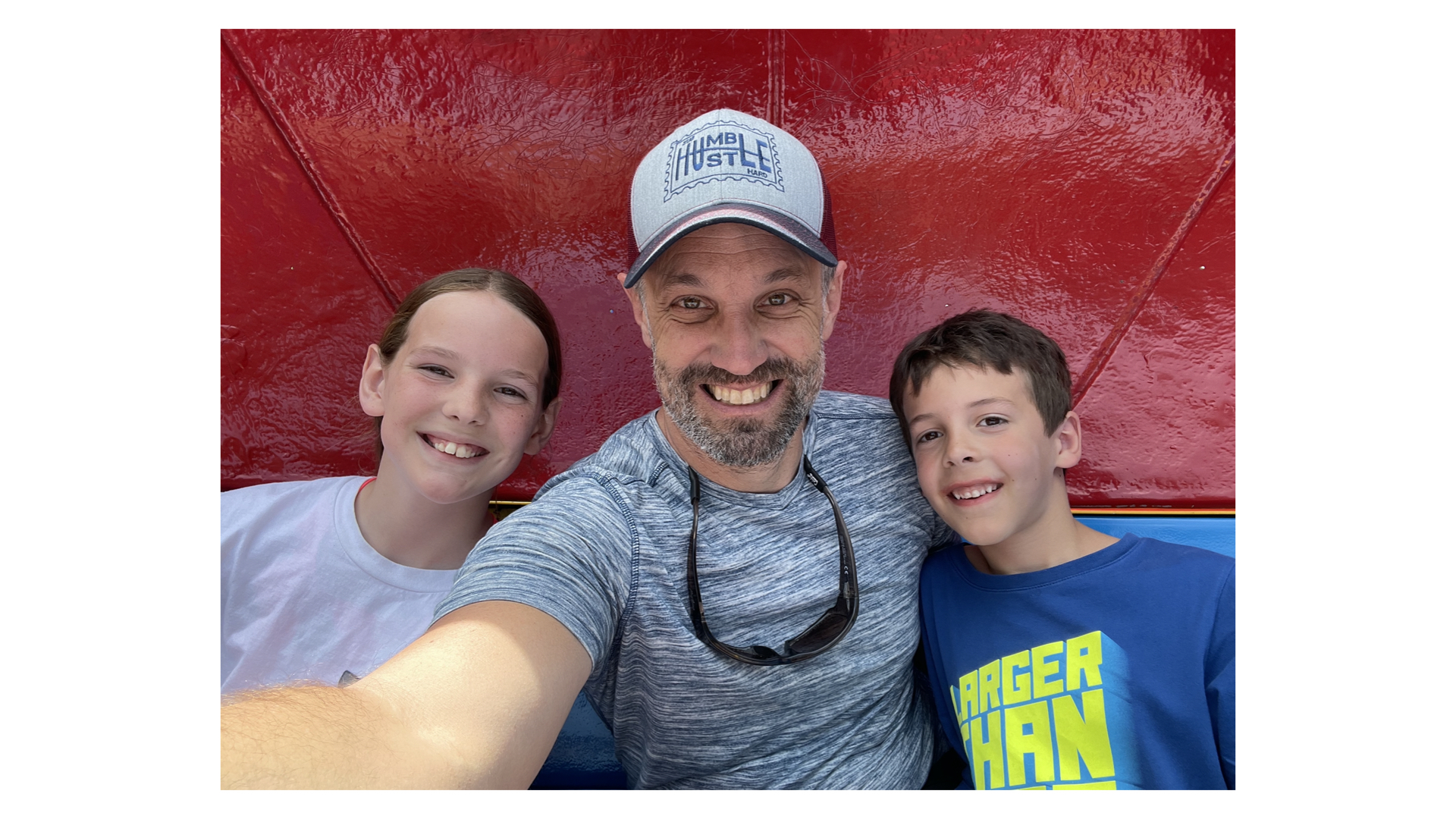 It was a great week.
Many ups, and some downs for sure. Every week has those…
… but, I've been enjoying making notes each night as to some of the things I enjoyed that day. I keep track of it all in the Advance Planner, which you can download free right here: www.Jenkins.tv/FreePlannerPDF.
Never miss a new post + podcast!
Join our mailing list to receive the latest news and updates
We hate SPAM. We will never sell your information, for any reason.