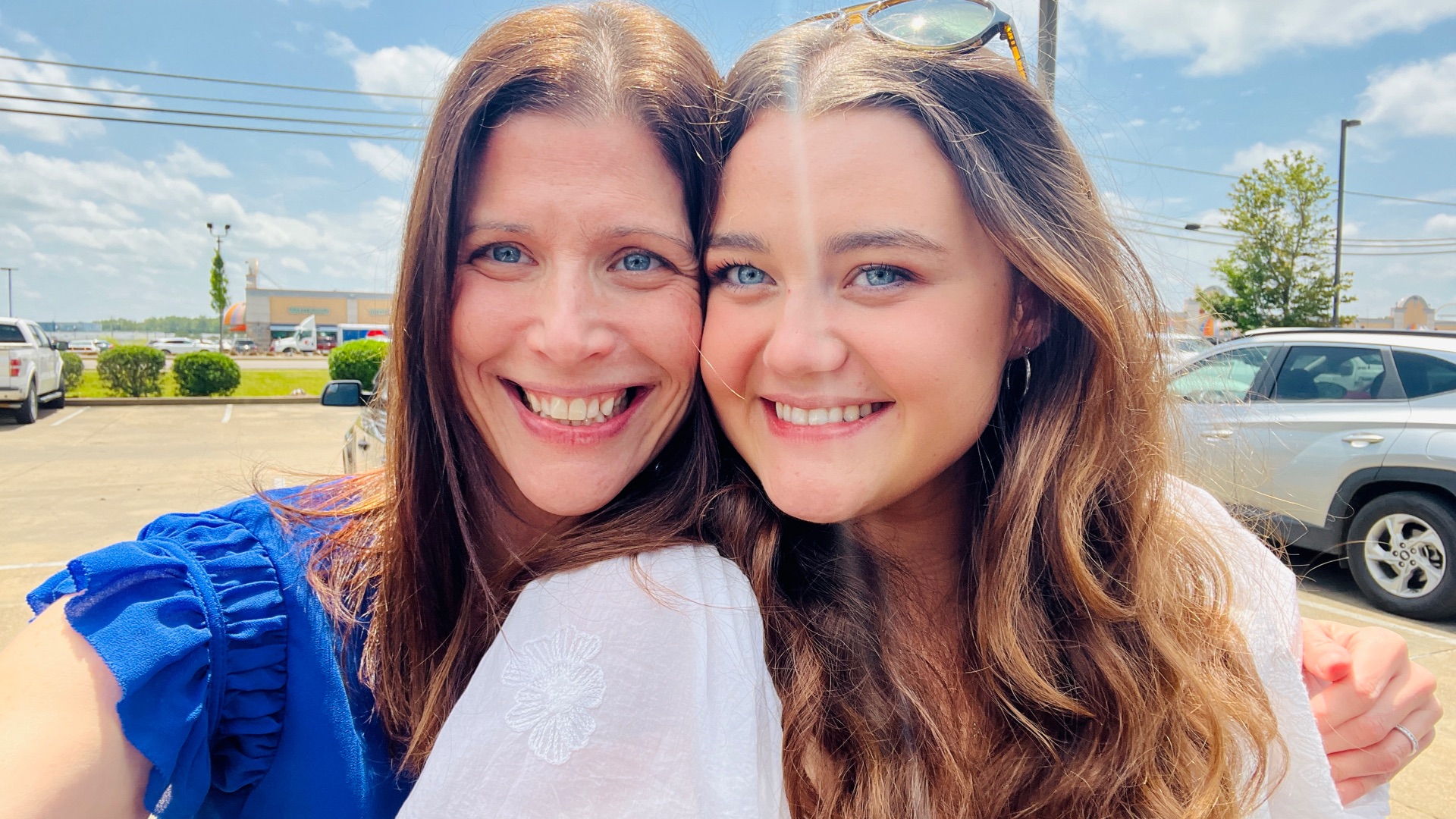 Top 7 = Graduation... showed me you can turn around just about anything
May 15, 2023
This week's Top 7 reminds me that school is winding down…
… that summer is about to crank up…
… that seasons shift.
😎
Here's my short list of reflections from last week— one from each of the 7 key areas of life.
🚌🚌🚌🚌🚌🚌🚌

Fitness = Early morning workouts
I love where we live…
Tucked on the only straight (that I know of) off "Caldwell Mill" that's NOT a subdivision with cookie-cutter streets, our house sits atop a hill, where all the houses have about 4 acres (3 of which is unbuildable without serious dirt work).
And it's close to everything. We're about 2 minutes from the Colonnade, 5 from the Summit and 5 from Valleydale…
But, best of all, we have a few great loops I've found where I can run.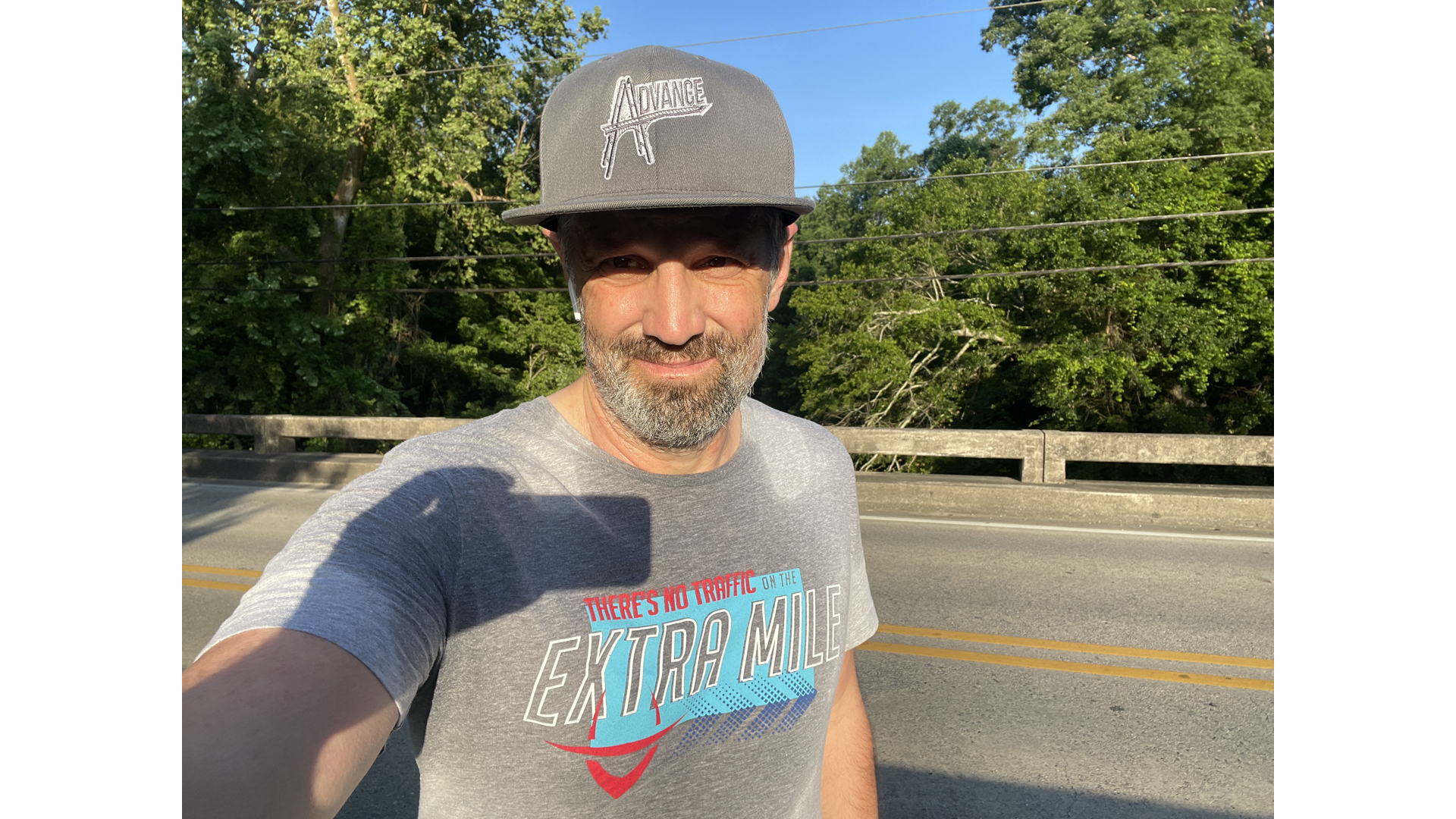 Here's a shot from the early morning Sunday stroll, just crossing the Cahaba. This early (7am), there's no traffic on the weekends. Even the church crowds don't stir for another few hours.
"There's no traffic on the extra mile," the shirt reads.
I snagged it from the Iron Cowboy's online store for about $5.
The shirt…
… totally true on so many levels.
🚌🚌🚌🚌🚌🚌🚌

Finance = Amazon wall… finally done
A few weeks ago, the Amazon delivery driver popped the retaining "wall" (read: landscaping blocks) next to our driveway.
It wasn't anything new. He brushes agains them every other week or so. But, this time, he rammed it so hard that 50 blocks down the wall… they all knocked a few inches.
"I'm not mad," I told him, "but I'm not fixing it for you this time. You've got to take care of it."
Amazon didn't want the guy to set the blocks back in place, so they had me get a quote on it. They didn't like the cost.
They sent an insurance adjuster (of theirs) whose cost returned very close to what I told them…
Then, they issued (this week) an e-check.
I hired the kids to fix it (and repair what the delivery guy could have done in an hour or so), paid them a bit of the cash, and pocketed a few thousand that Amazon paid…
🚌🚌🚌🚌🚌🚌🚌

Family = Mini's choir + Emma's graduation
May means the end of the school year and all the things that come with it. Sports banquets. Concerts. Graduations…
This week, Mini's choir at Oak Mountain Middle performed at Metro Church of God.
(She's just above the choir director, who's wearing purple.)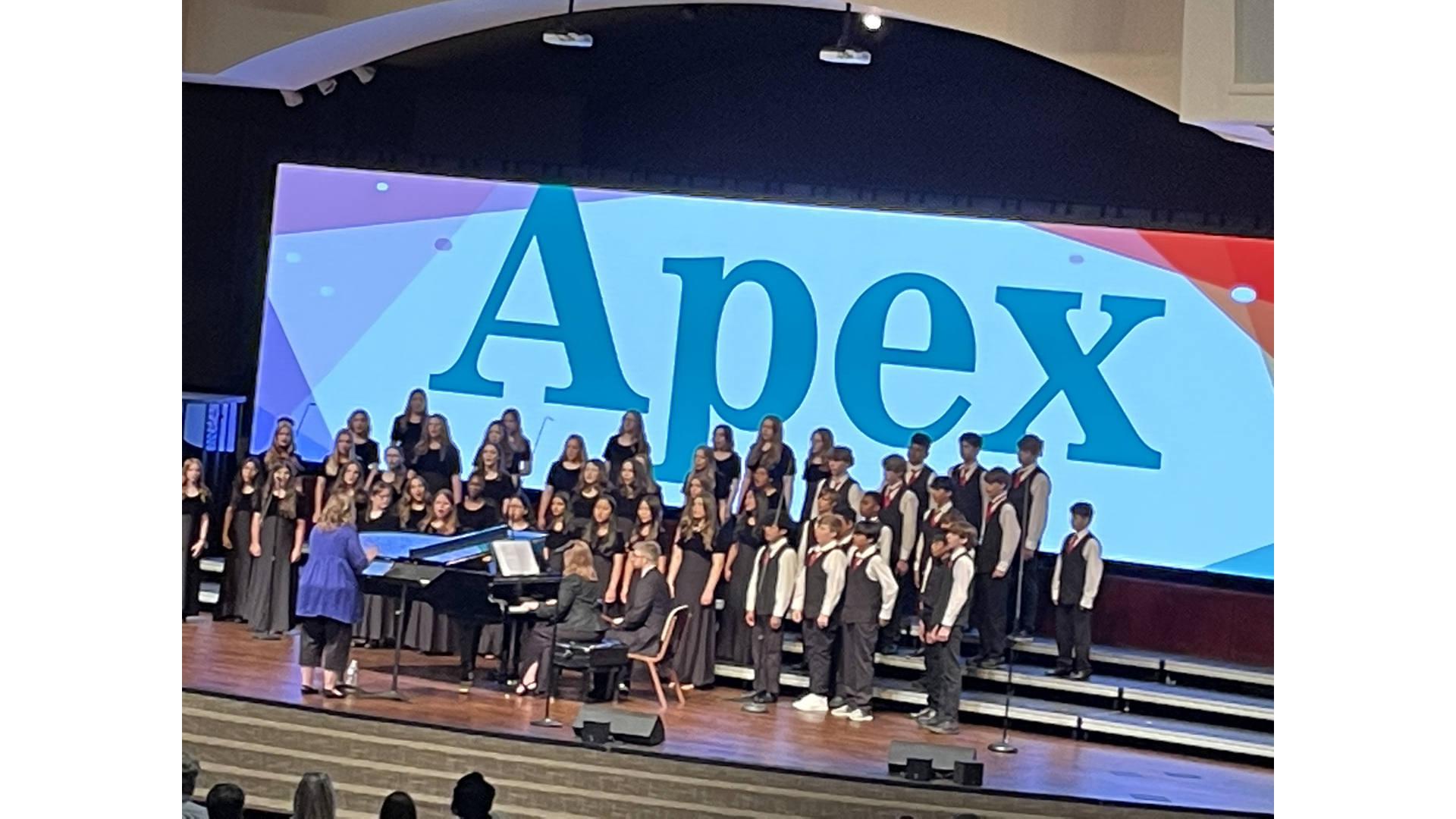 The following morning, we woke up around 5:00am and cruised over to Starkville, found our place in the stadium, and waited…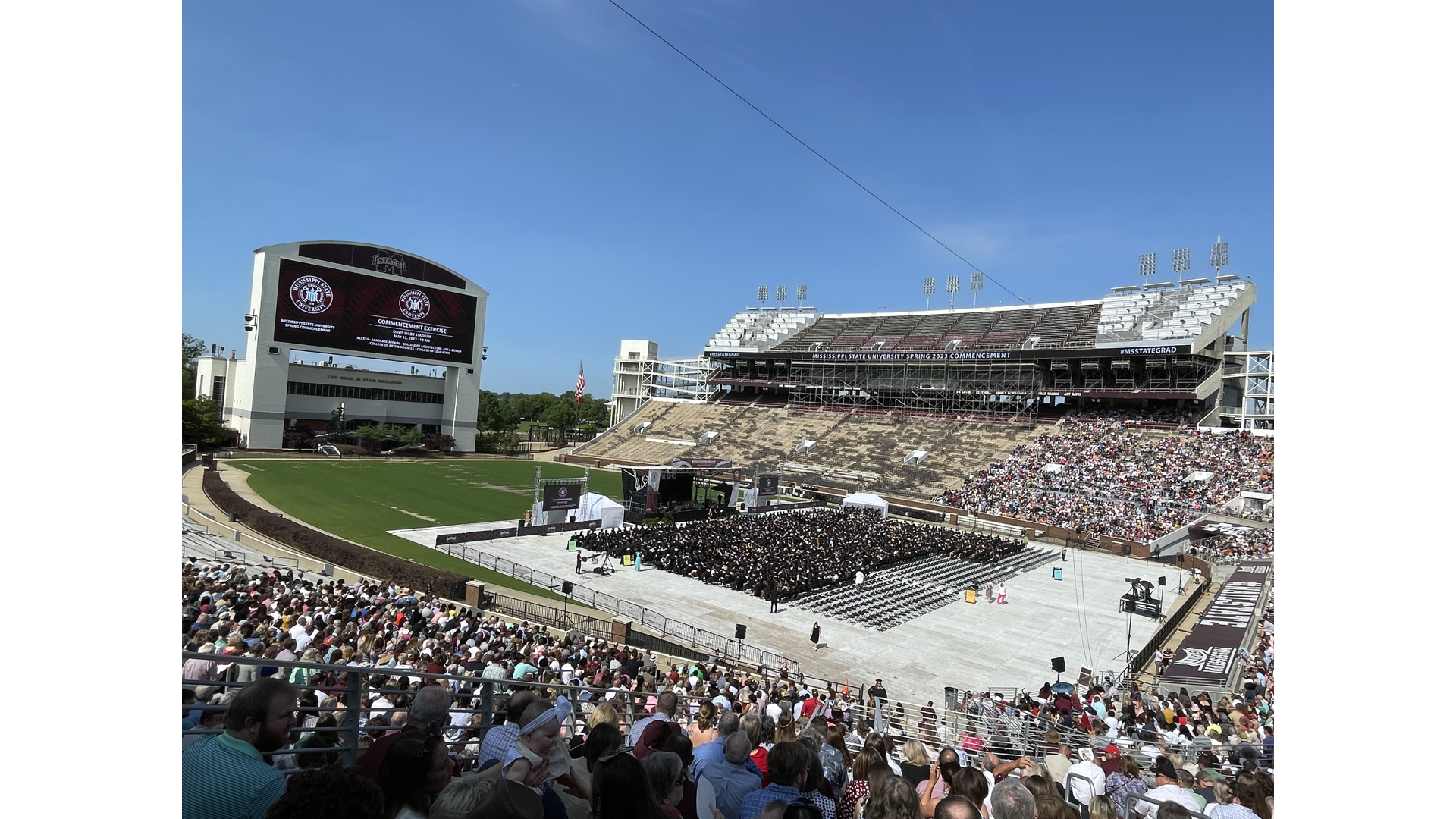 Forty-five minutes or so into the ceremony, Emma walked the stage, moving through her courses to earn her degree in just four years.
Here's one of the awesome-est (I know, not a word) things about this milestone: her GPA after the first year was… well… let's just say… "struggled."
I didn't realize how much it did until she mentioned it again AFTER the graduation…
In fact, it's one of the things that, once you hear it, you marvel that somebody could turn it around that quickly, then complete the task ON TIME and with EXCELLENCE!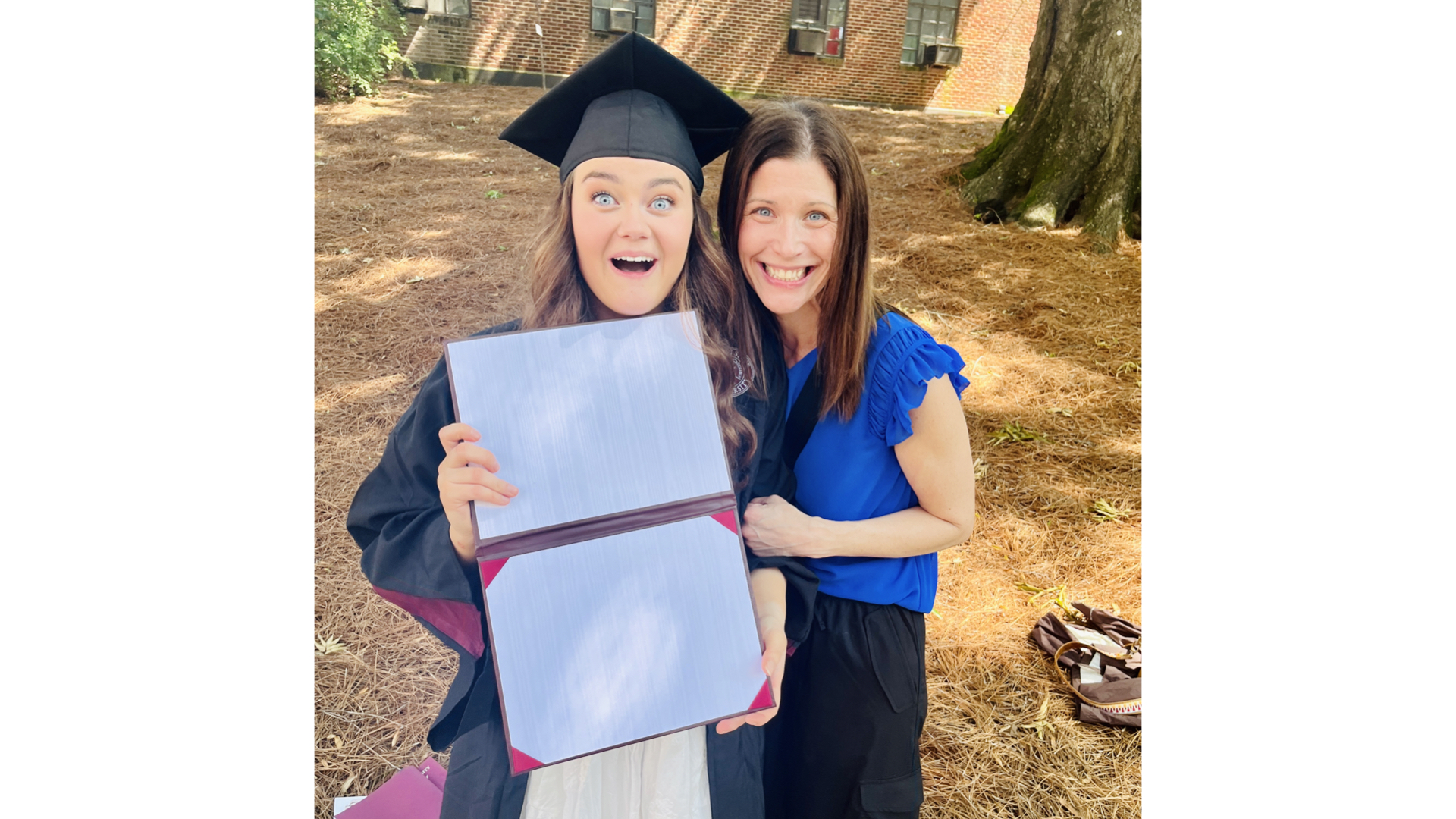 Boom!
Proud of that gal.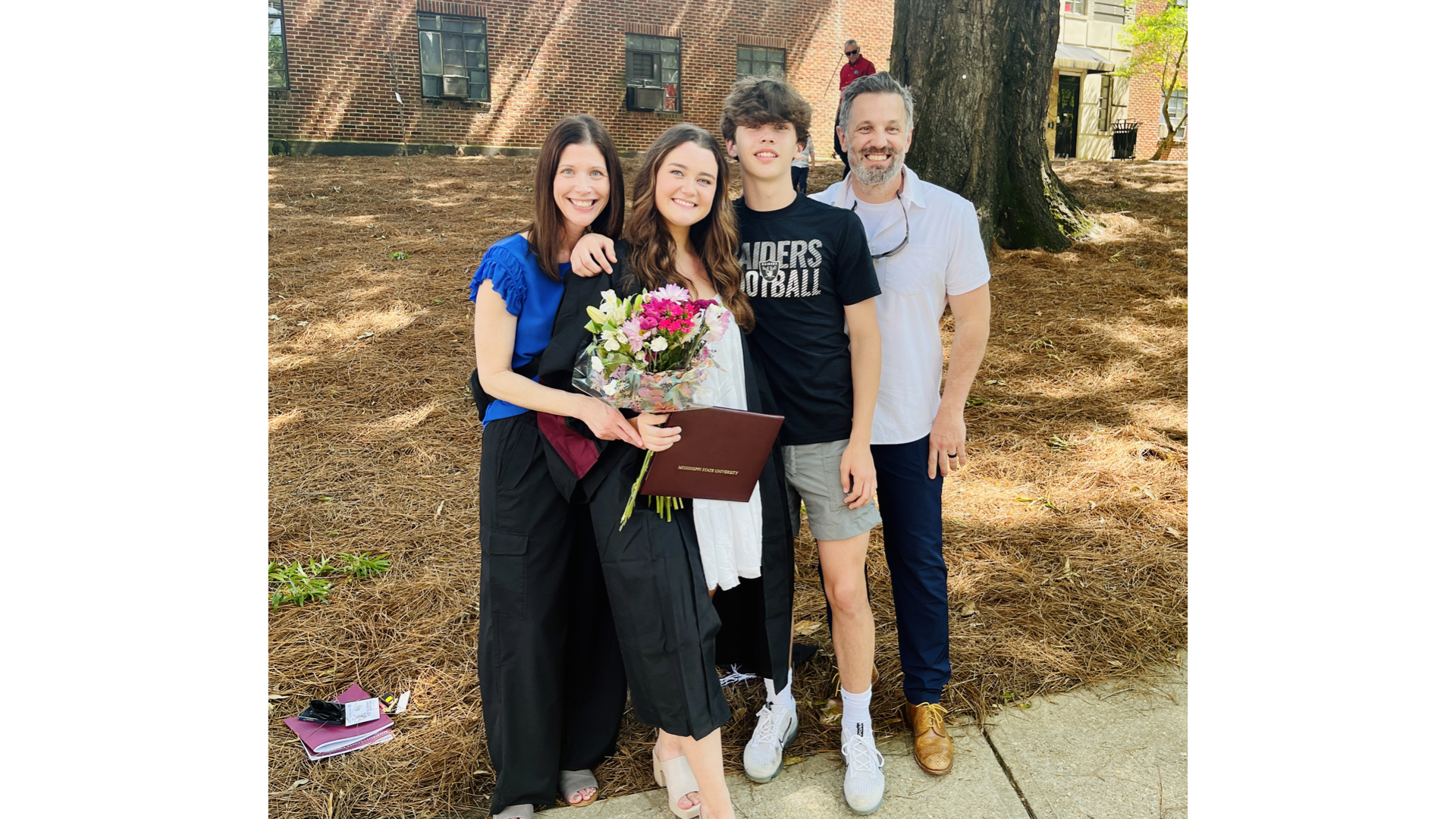 🚌🚌🚌🚌🚌🚌🚌

Field = Process Over Permission
This week we also receive the proof copy back in for Process Over Permission— a short book that gives you an 11-point pan to make the publishing game work in your favor, so you can multiply and monetize your message.
"That's a LONG subtitle," Beth told me, as we uploaded it to the publisher.
"I know. For sure. But that's what the book does. It shows you how to… in 11 steps… make the game work for you."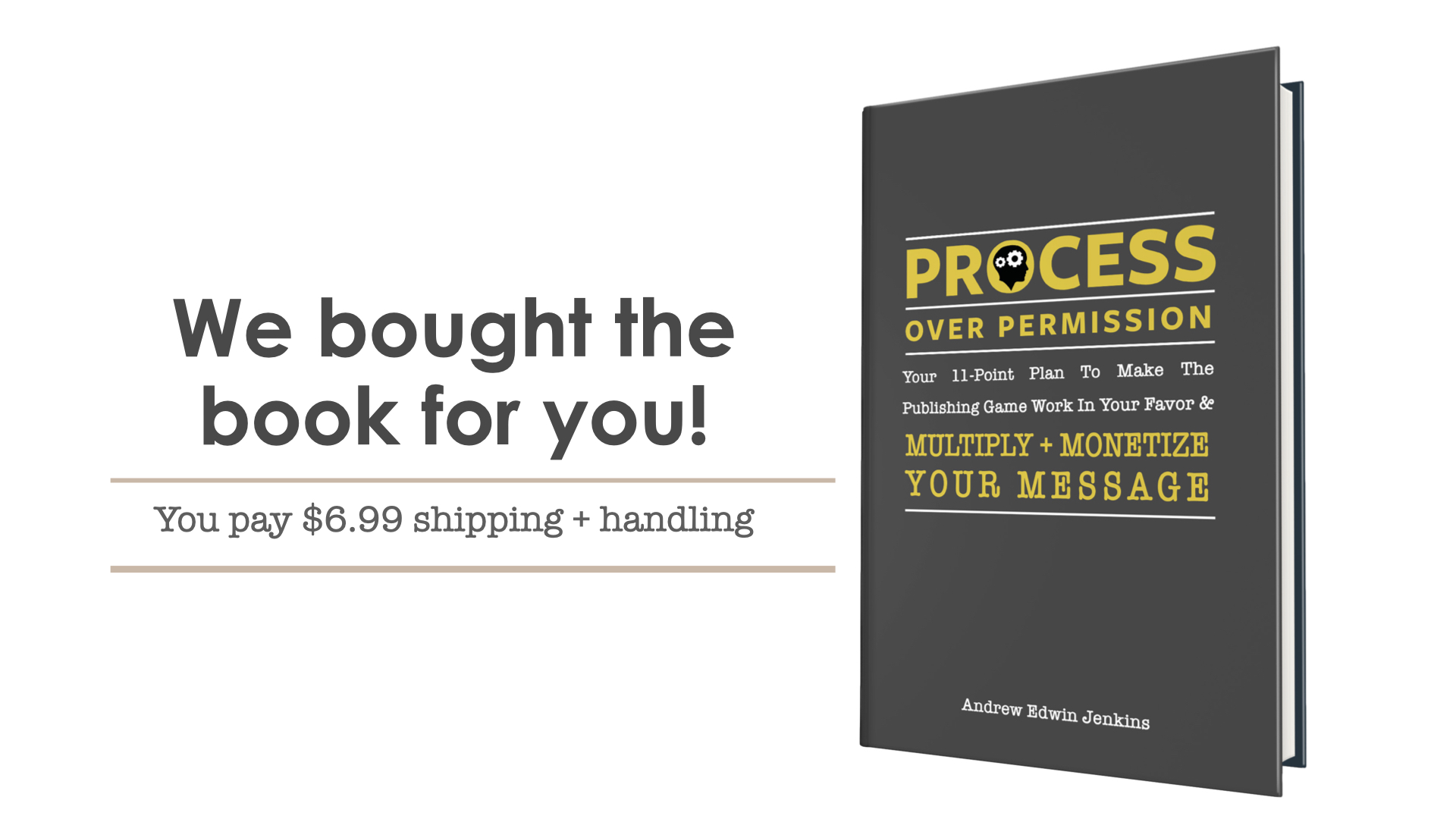 The book is on the Amplify website and is FREE.
📚 www.AmplifyOnline.info/process 📚
📚 www.AmplifyOnline.info/process 📚
📚 www.AmplifyOnline.info/process 📚
Pay the shipping and handling…
… and we'll send it.
Same day.
And, you'll have instant access to the eBook while you wait for U.S. Postal to pick it up from the massive mailbox outside of our driveway and bring it to you.
(No worries, they won't hit the now-repaired wall, b/c the mailbox doesn't come up the drive— just beside it 😂.)
🚌🚌🚌🚌🚌🚌🚌

Faith = Still pushing through the Old Testament
This week, I found myself— still— pushing through the Old Testament. I'm actually enjoying some of the tedious parts FAR MORE than I thought it might.
So, I'm (again) just sinking into it… and letting it take the time it takes to absorb whatever I can this time through.
🚌🚌🚌🚌🚌🚌🚌

Friends = Advance planning…
I had a meeting this Thursday afternoon to run through a few upcoming coaching ideas— and more— about Advance.
(And, in the process, found that I've absolutely got to pay closer attention to the timeline / countdown / plan we created.)
Meetup was at the Monday Night Brewing Company with my friend Randy…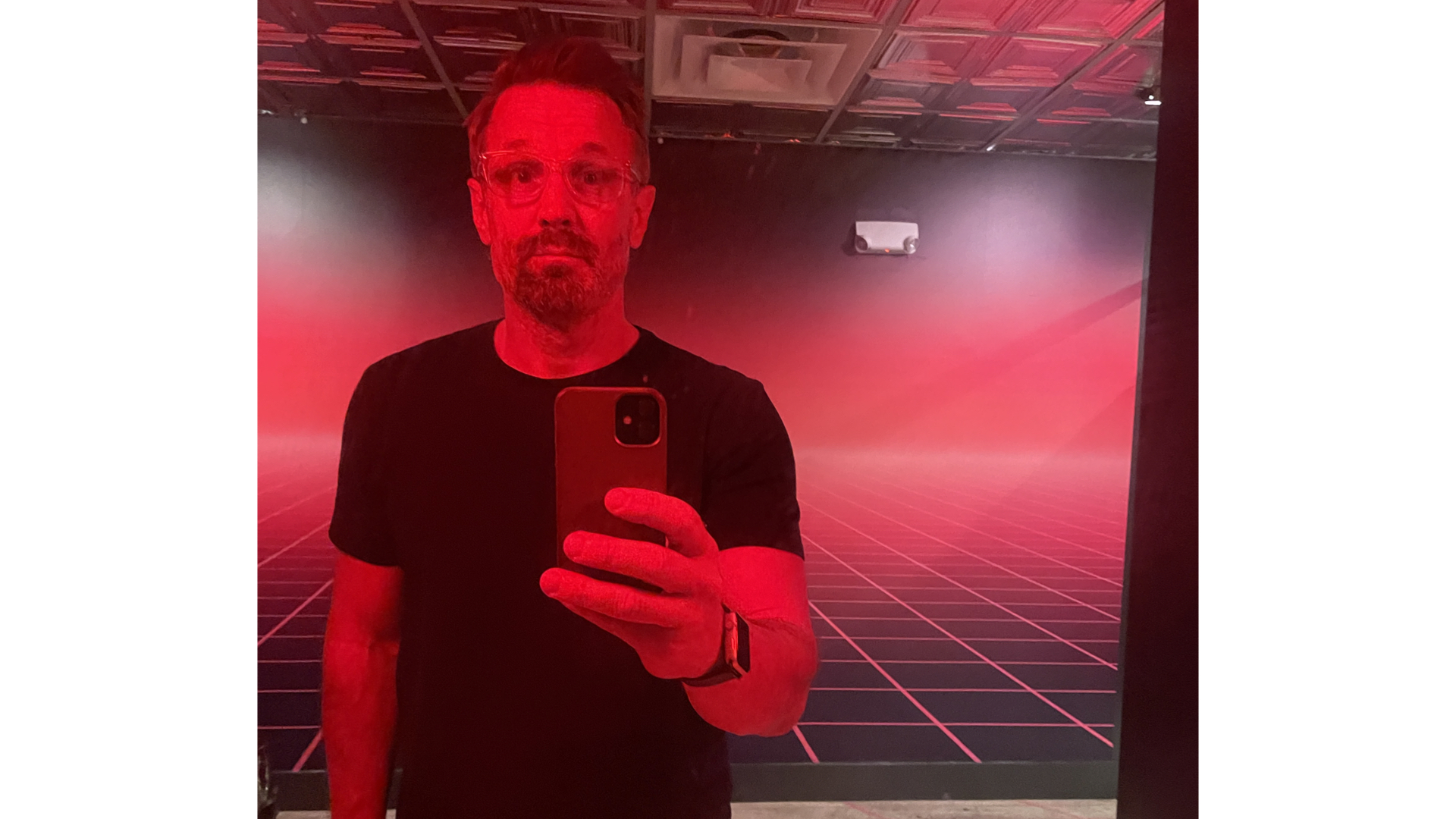 …. at which point I stumped into the absolute coolest bathroom wall I've seen.
That pic wasn't taken with a filter, BTW. They actually DO have a reddish light in the bathroom when you go inside.
🚌🚌🚌🚌🚌🚌🚌

Fun = Judah to the movie…
Sunday, I took Judah to see the Guardians of the Galaxy— his choice. On the way there, I thought about the Marvel genre— and how the boys have, basically, been raised on Marvel 🦸‍♂️.
Not really, but there's a definite time-line whereby I can mark significant milestones in their lives… based on what movie was out at the time.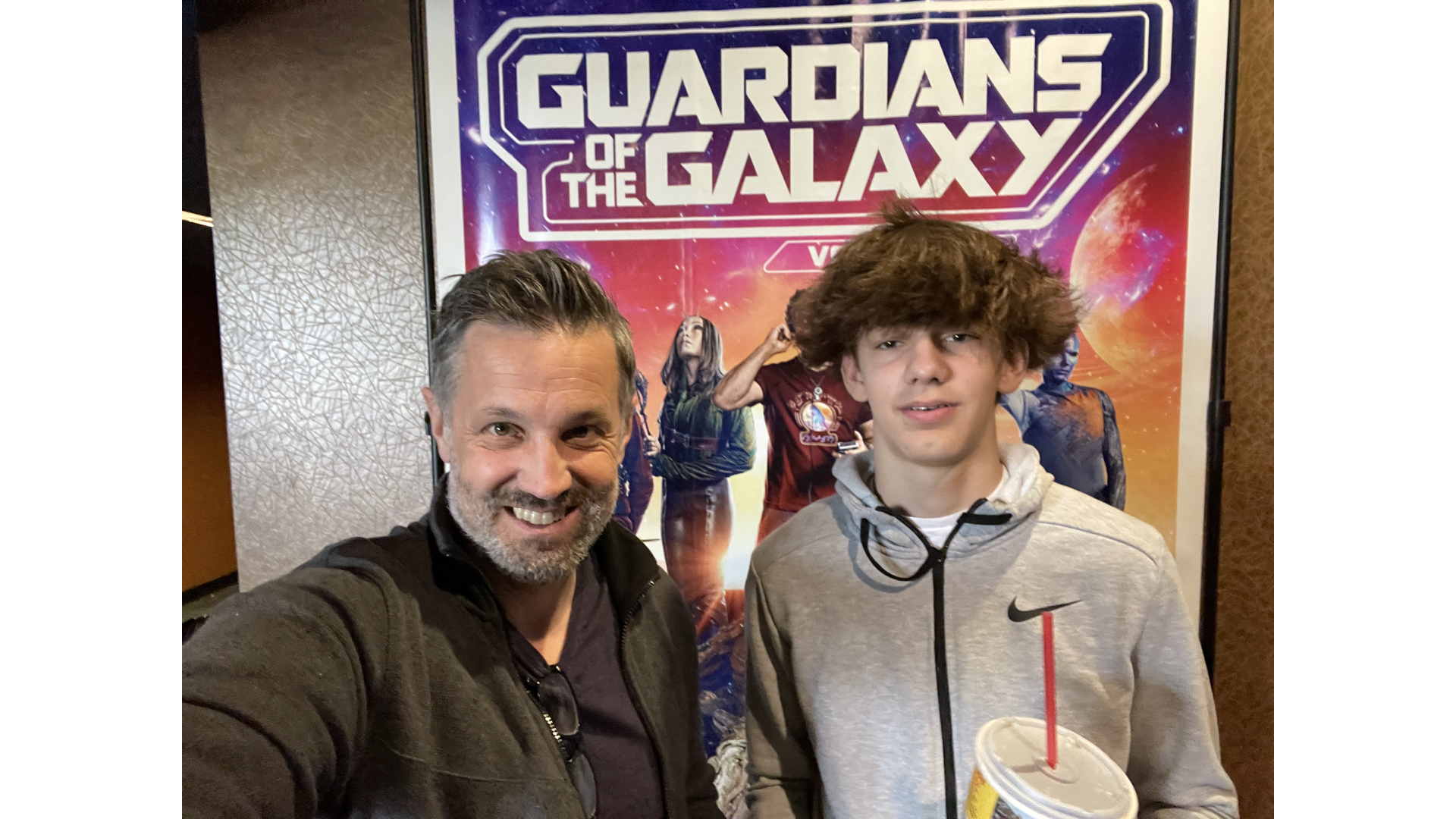 Judah is the movie-goer.

Like me, I'm sure he would go see them alone (which I've done MANY times, just to chill).
While watching, the trailer for the upcoming Mission Impossible rolled.
"We need to watch all of them again and then go see that," he said.
I checked the calendar when we got back. Nothing going the week leading UP TO the premiere of MI-whatever-number-we're-on-now, so it's NOW a plan…
🚌🚌🚌🚌🚌🚌🚌

That's the highlight reel for the week.
If you're just now dropping in, each week I look back at the week behind + preview the week ahead— so I don't miss anything— and look and highlight at least one thing for which I'm grateful in each of the 7 key areas of life…
💙 Fitness
💰Finance
🏠 Family
🛠 Field (work, career)
🙏 Faith
👊 Friends
🎉 Fun
Here's a look at the planner I use…
www.Jenkins.tv/8 for access.
Never miss a new post + podcast!
Join our mailing list to receive the latest news and updates
We hate SPAM. We will never sell your information, for any reason.