Blog: Top 7 = Mother's Day, Car fries, 1B7, and Lil' Exit
May 10, 2021
The top 7 for last week includes car fries, 1B7, and Lil' Exit...
🚌 Fitness = Car fries
I cut back the snacking after deciding I needed to drop the Covid-19 (pounds) I gained last year, in large part due to the bourbon + soda combo I like...
But, I do have a few "cheat rules."
✅ if we go to a restaurant that has bread pudding (my fav) I ALWAYS try it. I take two bites and send it around the table for everyone. I've learned that a FULL portion gives me no more satisfaction than two bites... and, I get to avoid the catatonic caloric load... and I don't feel guilty.
✅ if we grab fast food, Judah generally rolls with me... and we always get car fries, or car cheese sticks, or something of the sort...
I grab two of them...
And he eats the rest.
Here he is, as we head out the door from Zaxby's, earlier this week, after ordering TWO complete family meals to feed our entire household plus everyone else who decided to drop by for Sunday evening dinner (always an open invite for friends.)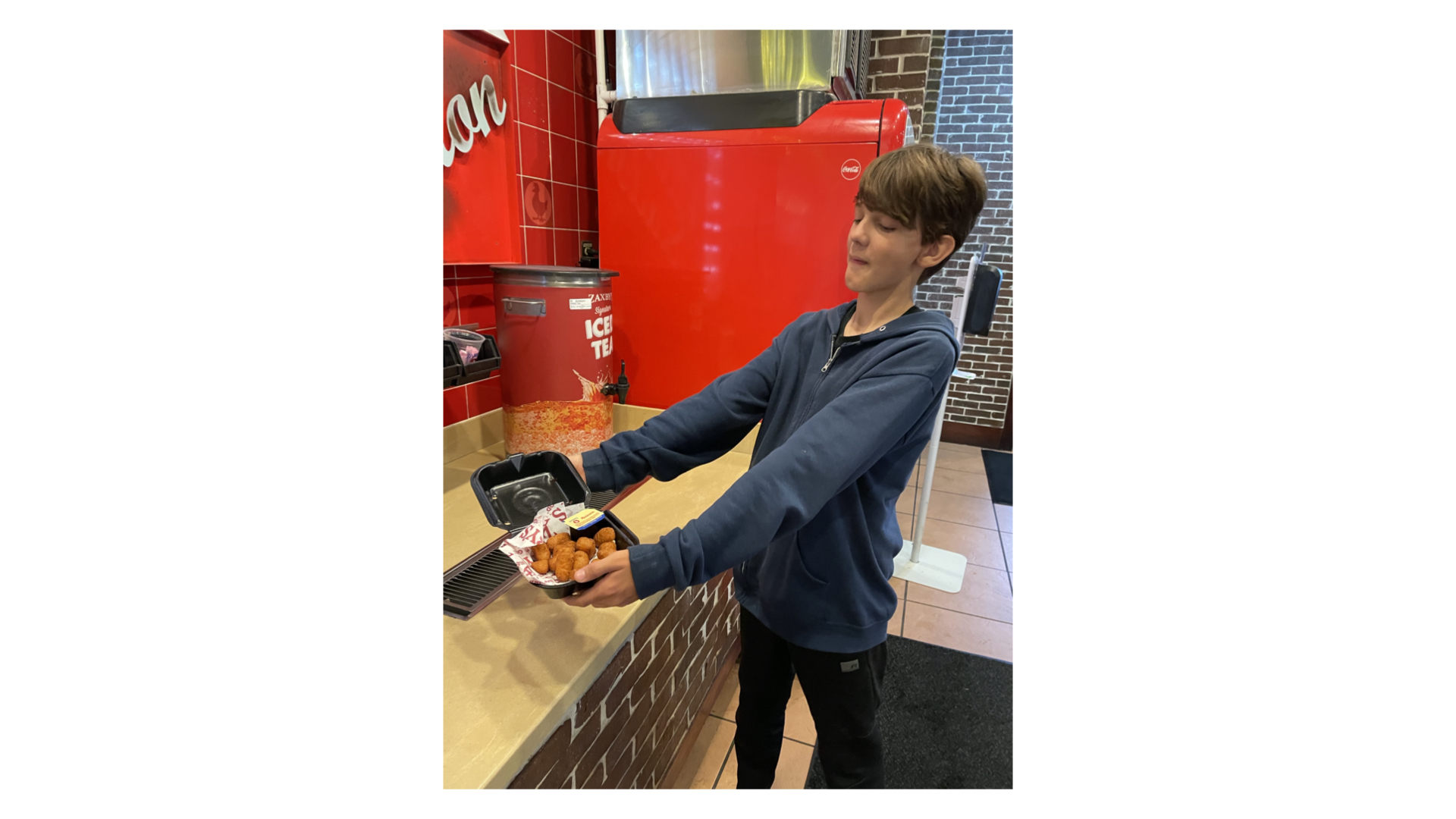 🚌 Finance = 1B7
I've had a few different income streams over the past few years. I've loved what I've been doing and have been working with / for some incredible organizations.
Last year, my friend David (one of the founders of Oola) reached out. They were launching a new coaching program (they had launched it), and he wanted to know if I would become a certified coach with them.
I thought about it, for a minute...
... and then jumped on.
Fast forward to this Spring.
They released some "insider" info about 1B7— a movement to positively impact one billion people in 7 years.
Beth + I jumped in and are building a team...
... an awesome team.
Want to join the movement?
Go to this webpage here and see if it's for you. Then take the next steps.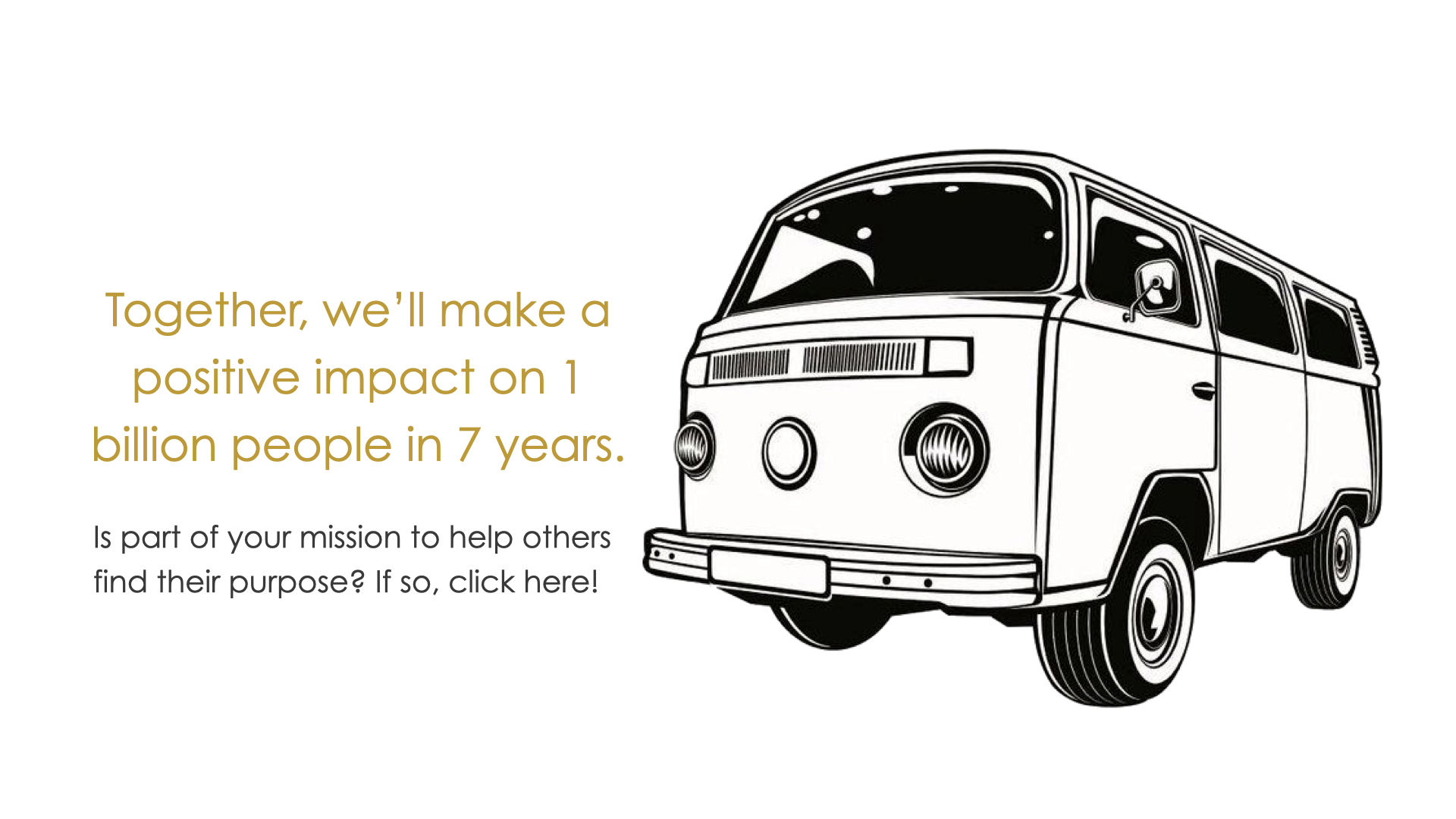 🚌 Family = Mother's Day
This one was special... was the first with Beth, the #JCrew2 step mom...
None of us ever envision scenarios happening in which that's even a possibility.
🧐
But life happens, you're handed a new set of circumstances, and you start making the best of it, doing the best you can do.
And, along the way you meet some wonderful people, some of the best... people like the lady in white here... who not only love you well but also reach out and pull the others close to... embracing them as if they're also their own, feeling as if part of their unique purpose is also to help those kids— all of the ones you have, regardless of the different entry points they had into the new family... to help those kids walk into their true identity.
💙💙💙
Goodness, life is beautiful and life is hard, isn't it?
And in the winding of it all, grace always over-delivers anything we could ask, think, conjure, dream, explain, fabricate...
And it often comes in the presence of those who embody that grace. =LP
💙💙💙
To those walking in "the land in between," I see you. The Father sees. And He is for you.
All things... beautiful in His time.
🤩
This pic = from the wedding back in the Fall... a long road to get here, but, alas... such a great chapter we're beginning....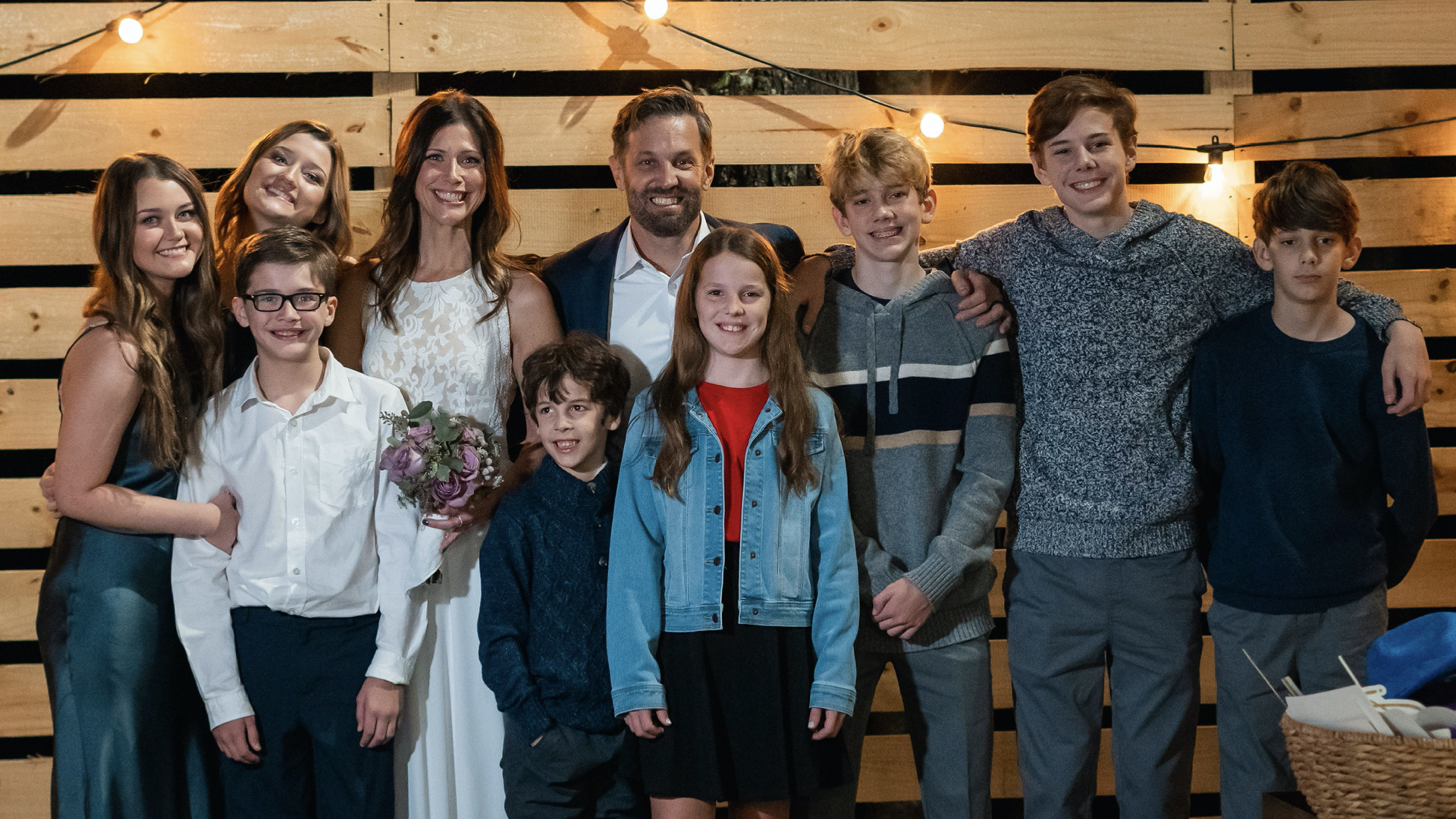 🚌 Field = Soul Wholeness audiobook
I'm almost done with the audiobook (10.5 hours!) of the new paperback + video course...
I recorded the tracks at Sound of Birminngham a few weeks ago— in two sessions, two different days. Then, I received them back.
Now, comes the "fun" part, listening to the ENTIRE batch of audio, to make sure there aren't any mistakes (the sound engineer has already taken his pass through it).
Check back. In the next week or so I'll show you how to grab the book free + how to listen to the audiobook.

🚌 Faith = A few things came full circle
We've been building a team to launch the 1B7 movement (link here for more info).
This past week, I was able to connect with a few guys I've known from past times + places, from different seasons of life. Each have unique gifts, incredible skills, and an amazing call on their life.
They're all unique— yet have the same passion to make the world better... by impacting one person at a time.
Looking forward to locking arms with Jason, Bryan, Greg, Trent... and the others still to come... as we build a small army to empower people to walk in their purpose.

🚌 Friends = Soul Wholeness video course goes live
This week, a few of the OilyApp guys— Chase, Ernie, Jim Bob— rolled into town to do the live (virtual version) of Soul Wholeness...
... a few hiccups, etc., but was a fun event.
(And, as always, dinner the night before = even better than the event itself.)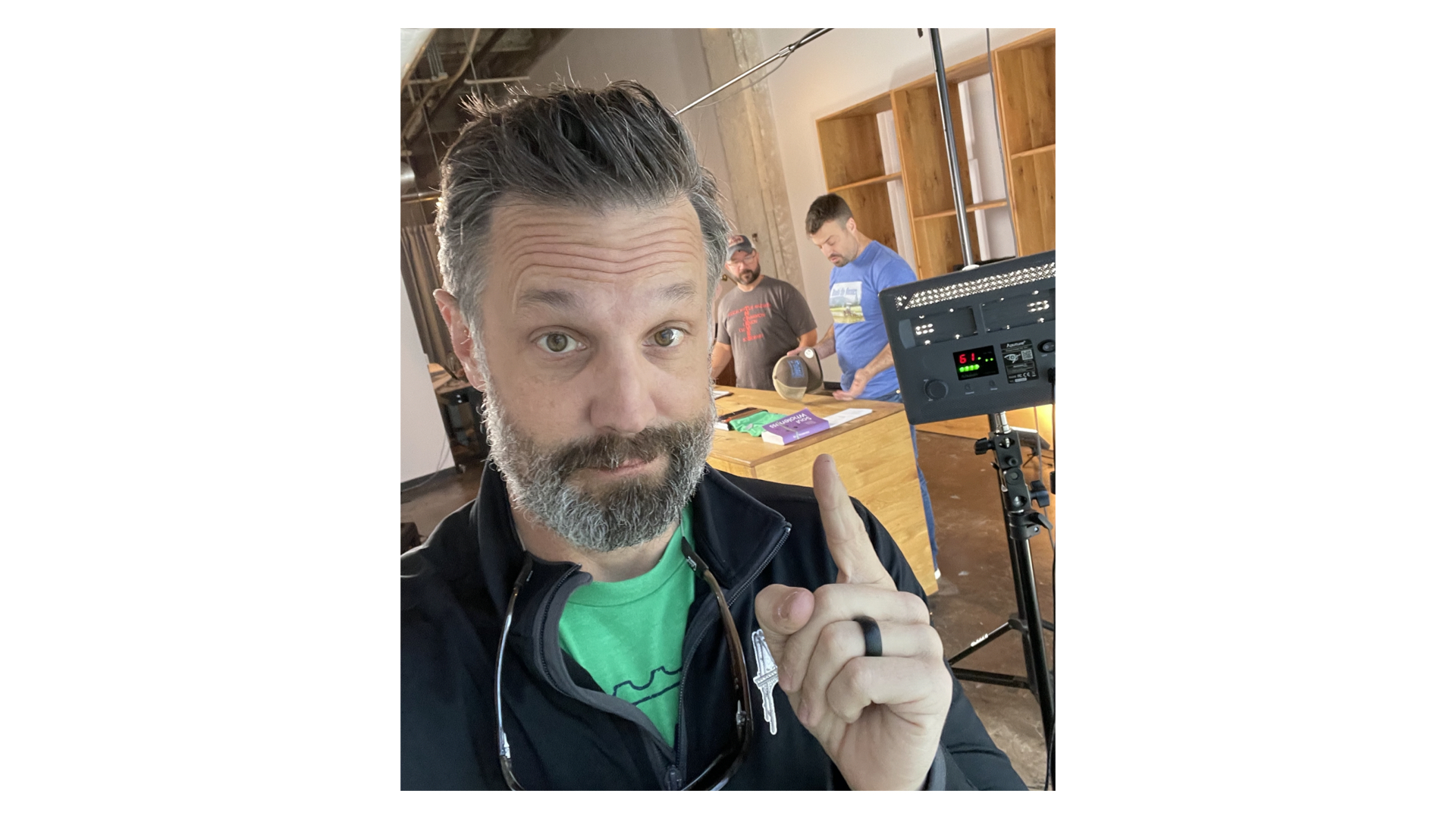 🚌 Fun = Lil' Exit
Salter and I drove to see Little Exit... the marketing piece + mobile billboard for my friend Rob's realty.
Rob has an incredible story. I told about it in this podcast episode here.
Short version. He used to be an addict... and homeless. Lived in the Target parking lot for a season, even.
Then, made a radical turn. Worked with me at a nonprofit for a few years, helping men and women come off the streets, out of prison...
... he and his wife, Shannon, have an amazing story, showing what radical grace does... and how restoration most often catapults people to far better than they ever imagined.
---
By the way...
The 21-Day #OolaLife Challenge empowers you to assess where you are, define where you want to be, and then start making massive movement with just a few simple steps each day.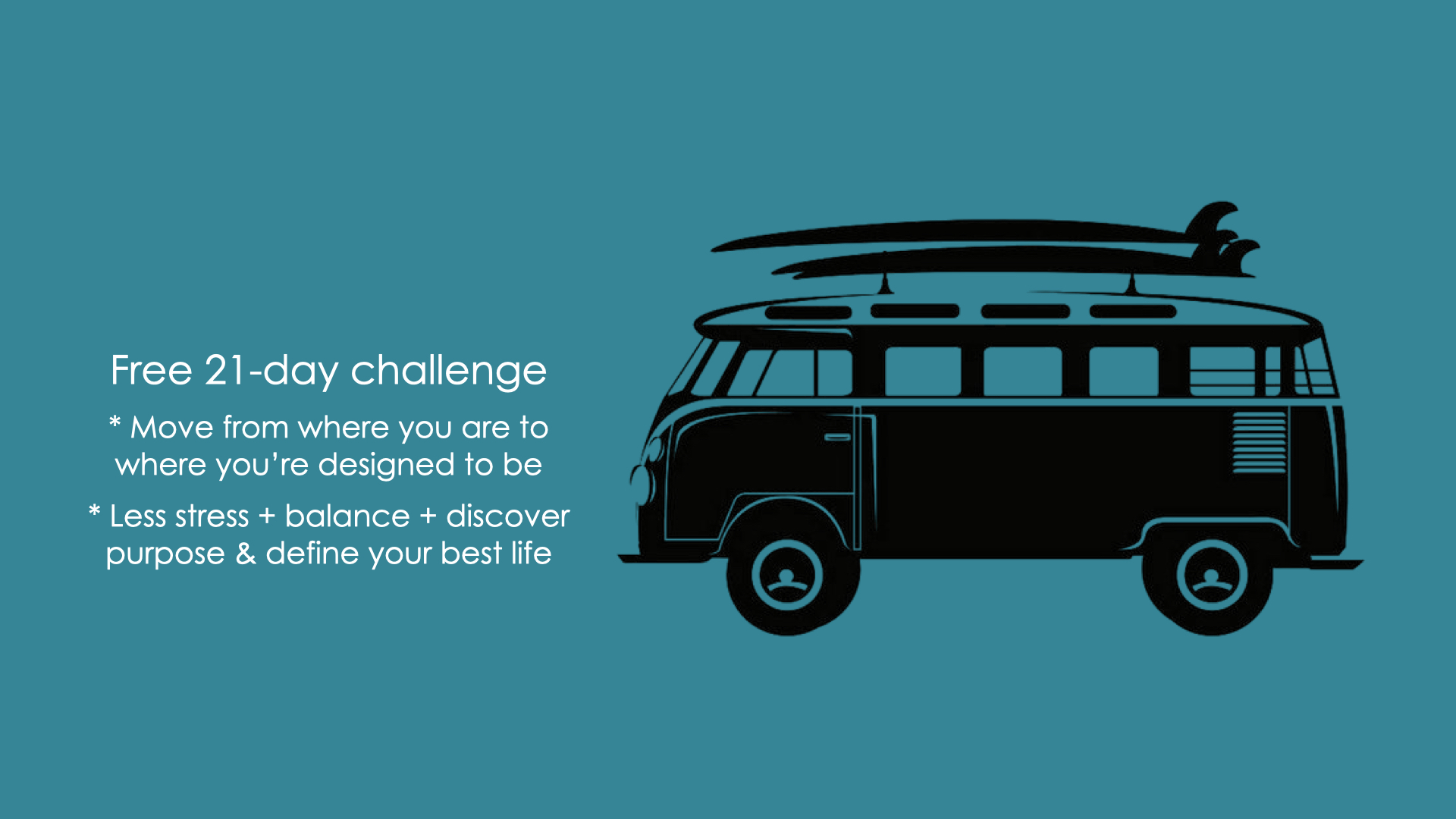 Never miss a new post + podcast!
Join our mailing list to receive the latest news and updates
We hate SPAM. We will never sell your information, for any reason.