Blog: Top 7 = Beach with parents, cycling 30A, live #hilltop hangout + appliances...
Apr 26, 2021
The beach with the parents, cycling 30A, live in the #hilltop hangout + appliances…
That and more is in my top 7 for last week…
🚌 Fitness = this week I adjusted the workout from my #GarageFit routine for a few days…
Wednesday we arrived at the beach (@BethDJenkins + my parents took a quick trip). Down to 30A.
When we do that, I usually take my bike and cycle the road— back and forth— for a few long rides. Always a good workout (the land is flat, which means no uphill climbs… but, also, there are now downhill rests, so you find yourself plugging way the entire time.
I always turn around at— or after— Rosemary Beach and the VW bus that sits outside the bike / vacation rental place near the coffee shop.
And, I always take this pic…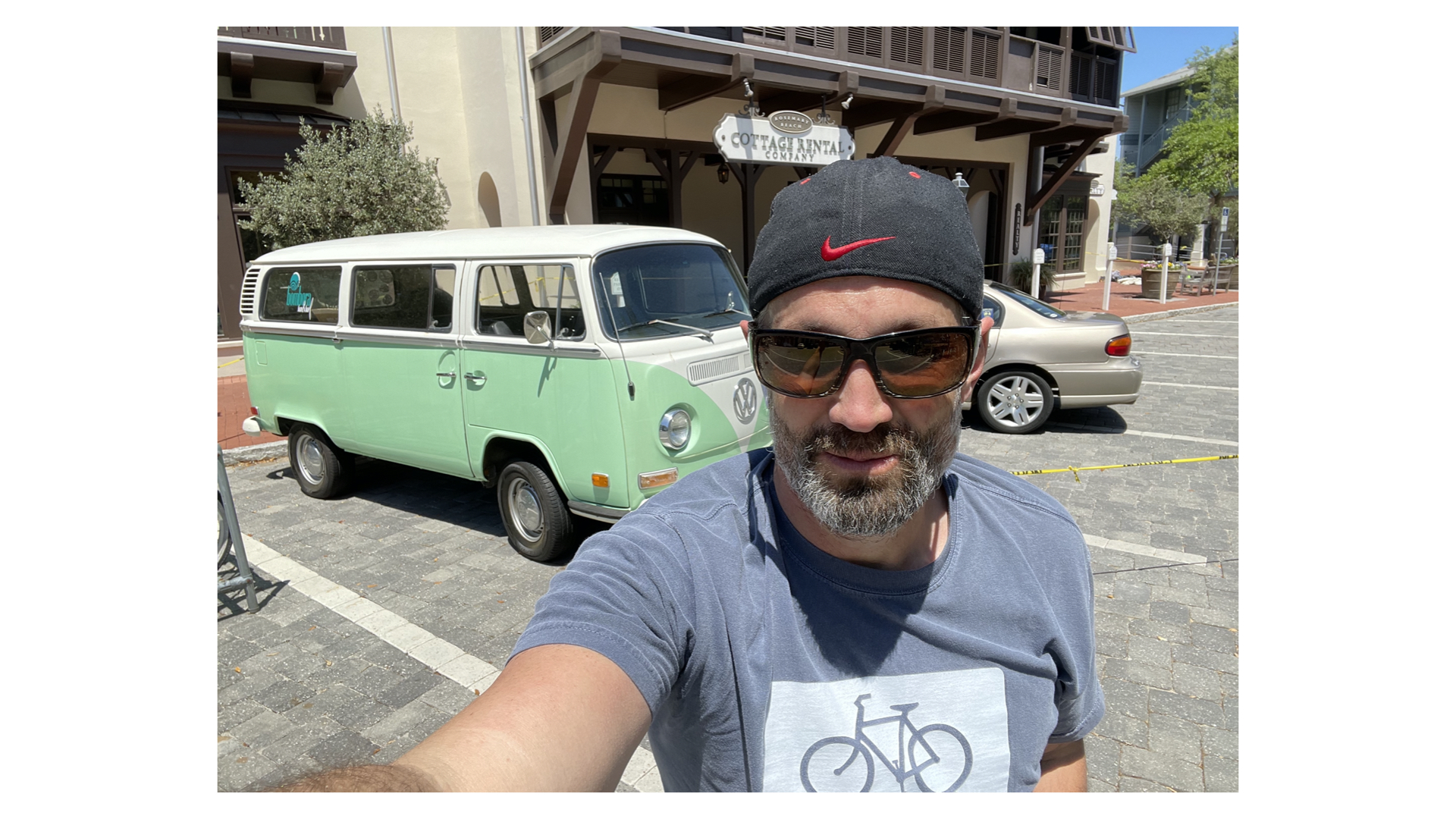 🚌 Finance = This was the week Beth + I committed to "going live" in our Facebook group (the #hilltop hangout) every day, M-F.
The result…
#NailedIt.
😂😂😂😂
Next week, we have the goal of adding 50 people to our #1B7 team… a project designed to help positively impact the lives of 1 BILLION people in the next 7 years.
Interested in learning more?
👉 Send me a PM/DM, or
👉 Drop into our Facebook group which has taken a recent bankshot towards this purpose: www.Facebook.com/groups/AndrewEJenkins
We did some brainstorming at the beach, as well as some connecting with new team members. Here's a pic from the trip:

And…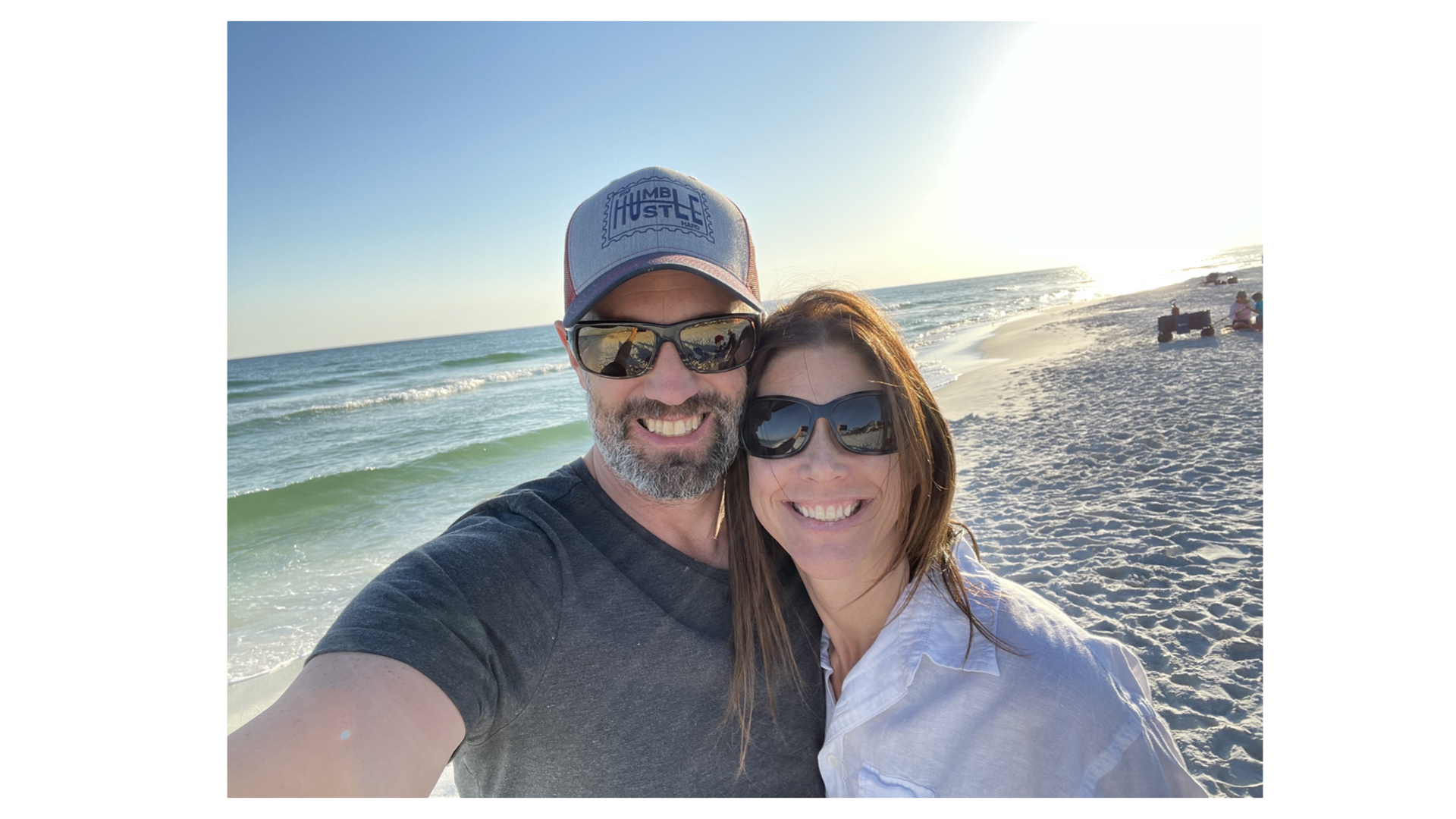 🚌 Family = The addition of the washer/dryer combo to the #tinyHouse now makes the addition "almost" complete (a few things left to do— like stairs, etc.).
"Chill Will" (that's the delivery guy's name) climbed OVER the combo to get back out…
Here's the pic.

(BTW, the gals live in the tiny house and our boys live in the downstairs of the main house. Beth + I have the main level of the main house. That's how we roll.)

🚌 Field = I listened to the first half to the #SoulWholeness audiobook…
And I began posting the Soul wholeness videos on my blog (which I re-cranked this Friday).
👉 Every Monday you can find the Top 7 here: https://www.jenkins.tv/blog?tag=top+7
👉 Every Wednesday you can find the recent podcasts here: https://www.jenkins.tv/blog?tag=podcast
👉 Every Friday I'll post a video here: https://www.jenkins.tv/blog?tag=video
🚌 Faith = I read (and did another edit on) the Advance manuscript again. This was the distillation of the all of the material created for 10 events I used to host, semi-annually for men.
We have a book, a planner, and more…
All of the video courses are free at www.EatSleepAdvance.com
And, you can grab the planner download at www.Jenkins.tv/AP.
The materials empower you to live your faith in the real world by making faith ultra-deep and super-practical.

🚌 Friends = Tuesday we hosted the (in person, monthly) #hilltopHangout.
Happens the 3rd Tuesday of each month, in general…
Enjoyed cooking out, sitting around the fire pit, chatting… and long convos…
The night before, my friend (and team member) Doug FLEW into town. We tried a semi-new-ish restaurant in the Lakeview area, Automatic.
Then, Doug joined us the following night.
Local?
The next hangout is 5/18.

🚌 Fun = Beach trip with Beth + the parents…
It was easy, fun, relaxing… and great to spend time away from the rush of life and just… enjoy.
We grabbed this on the beach the first afternoon (left to right = me, Beth, Mom, Dad).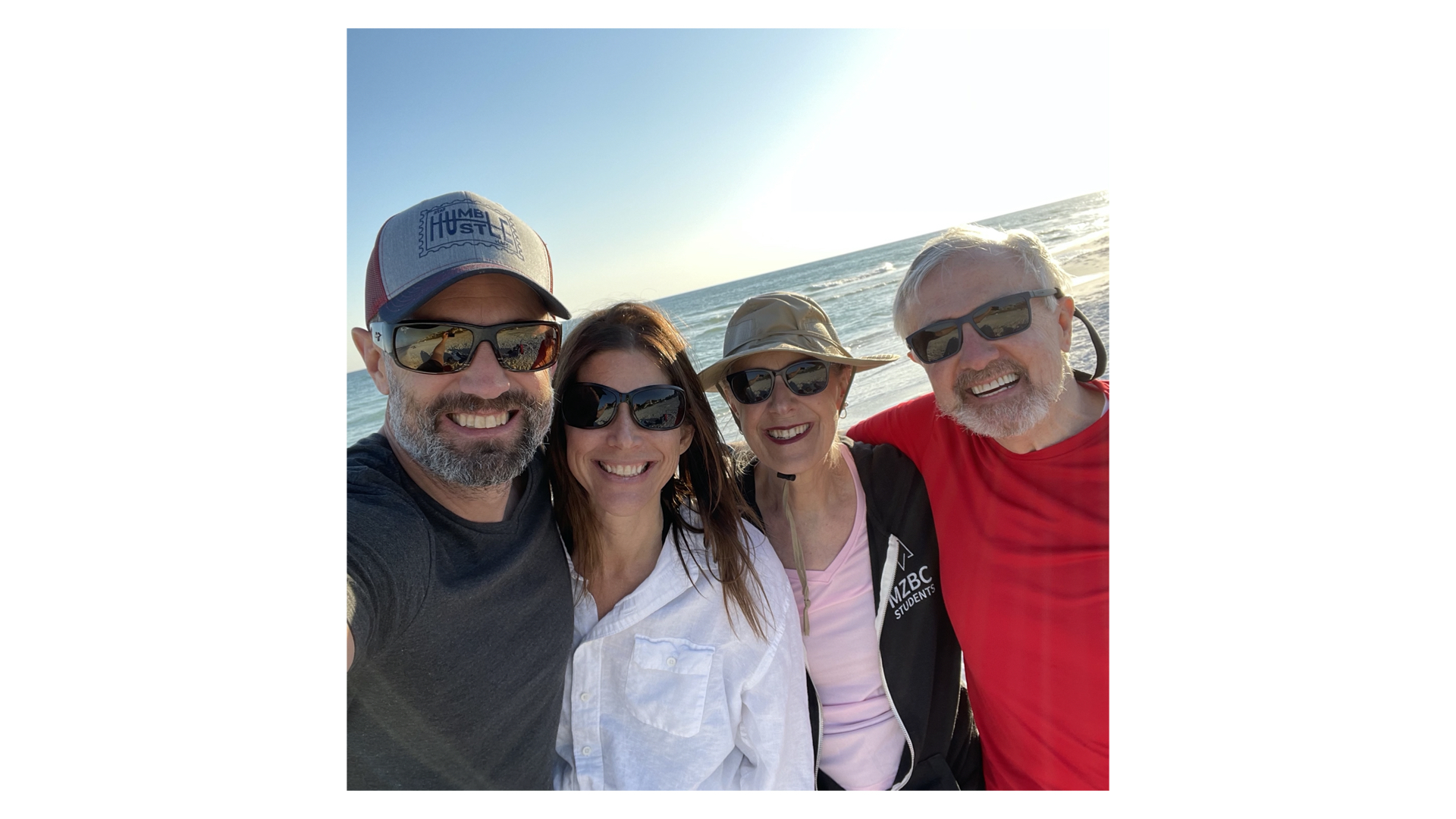 We scored high in the parents department (pure grace, because no one chooses their Mom + Dad… you get what you get).
100 years of marriage between the two sets.
Both couples still in love with each other— and really like each other, enjoying spending time together…
Both sets exude grace and honor…
… and fun.
We're thankful for the time we spent— even if it was just a few days.
🚌🚌🚌🚌
This was one of those weeks where SO MUCH was packed into just a few days, so I'm grateful I took a few minutes at the end of each day to jot a few notes as to what was happening, capturing it all in real time. Some of the best stuff... if we don't pause and acknowledge it... we miss it.
---
Links
If you're looking for balance and growth in each of the seven key areas of your life, hop into our free Facebook group, The #Hilltop Hangout = www.Facebook.com/groups/AndrewEJenkins
And…
Here's how I keep up with all of the stuff…
At the end of each day in the Advance planner, there's a daily review— space to answer a few questions, reflect on a few things, etc…
(You can download a free copy at www.Jenkins.tv/AP)
Each evening, in about 3-5 minutes, I jot—
⭐️ 3 things I'm thankful for— about that day
⭐️ Something I could have improved
⭐️ Anything I didn't complete that day which needs to be pushed to tomorrow
⭐️ Some notes about where I added value that day…
It's the perfect balance between journaling (which I hate, even though I write) and NOT doing anything…
... and it's free at www.Jenkins.tv/AP
Never miss a new post + podcast!
Join our mailing list to receive the latest news and updates
We hate SPAM. We will never sell your information, for any reason.