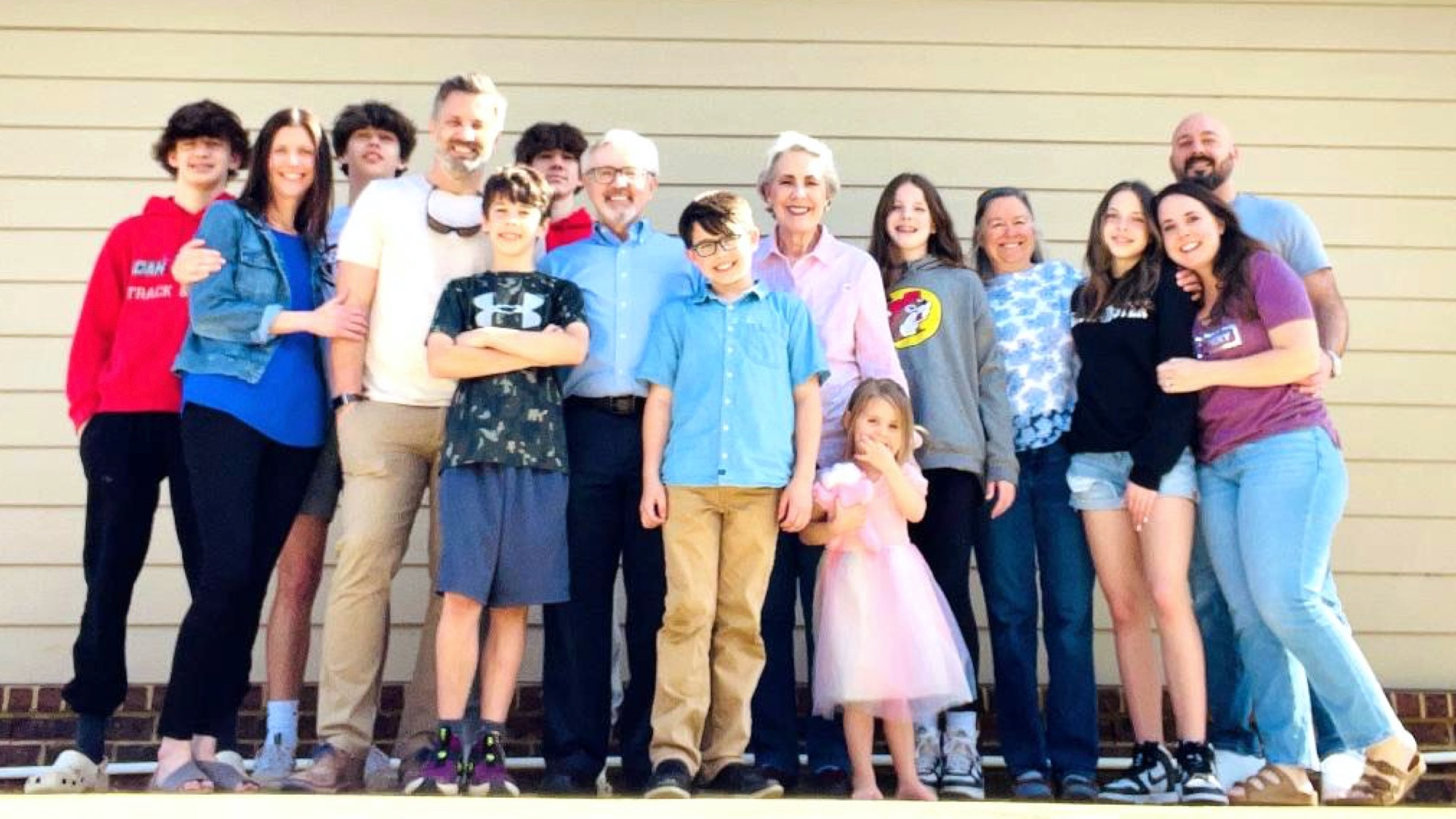 Top 7 = "Half a head" shorter than Daddy J
Apr 17, 2023
Last Sunday we made the drive back to HSV, to celebrate Easter with the fam…
Salter, on the front row, just below me, suggested he's now "half a head" shorter that Daddy J 😂.
That was his biggest takeaway from the week. I had a few others…
… all part of last week's Top 7.
🚌🚌🚌🚌🚌🚌🚌
Fitness = running the loop
I love where we live.
For years, I lived downtown and enjoyed the convenience to everything. From there, a central location, I could move about the city freely and quickly.
Then I moved.
(And, oddly enough, have a location equally convenient to "all the things," even if it's tucked in the middle of some woods.)
Part of the downside of the move was I had several loops I could run downtown. I could lace up my shoes, head out the back door (or front), and start trotting in any direction… and go whatever distance I felt.
👟
Sometimes it was a 5-mile loop. Other times it was 8 or 10 or more.
I lived near LifeTime Fitness / off Caldwell Mill / just on the Cahaba River for about 3 years, now…
… and am finally learning all the loops here.
👟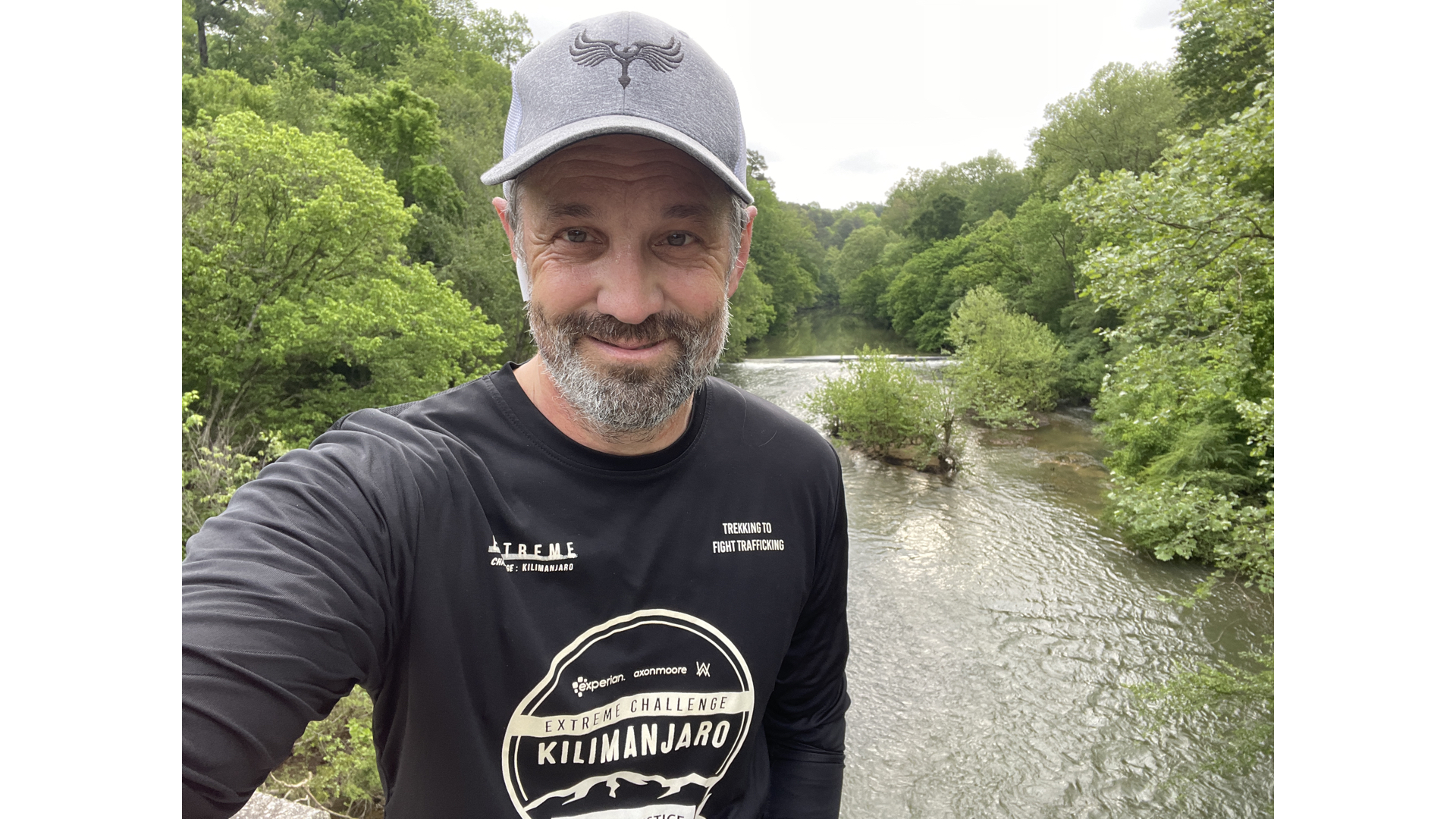 This week I crossed the Cahaba again… a few times…
… for about the 300th time on foot (totally a guess, but probably close to reality).
👟
Going to the gym… is great. I've always enjoyed it.
Walking right out the door (or working out in your garage), eliminates the travel time, buffers-down the excuses, and— in general— the workout is DONE in less time that the combined travel, etc., required when you leave the house…
🚌🚌🚌🚌🚌🚌🚌
Finance = Amplify is (finally) live!
Some asked me, this week, what I thought my calling is— my purpose: "What's the assignment God has for you, right now?"
The answer— though I've struggled to identify it in the past and have (wrongly) attached it to roles and positions previously— is pretty clear to me now:
🔥 I help people find + fulfill their purpose— that is, identify who God made them to be and then implement the call they have on their life, whatever it is.
(Yes, sometimes this means they need to first understand grace; other times it means they need to overcome the hurts of the past so they can step into that purpose unhindered…)
🔥 If part of their purpose is to share a positive, hope-filled message with the world, I help them do that with some of the tools we use (and have created) to share our message… the one of helping others find & fulfill their purpose.
Last week we finished uploading the course + the coaching program…
… it's a biz-project that Beth is running…
Learn more about it at www.AmplifyOnline.info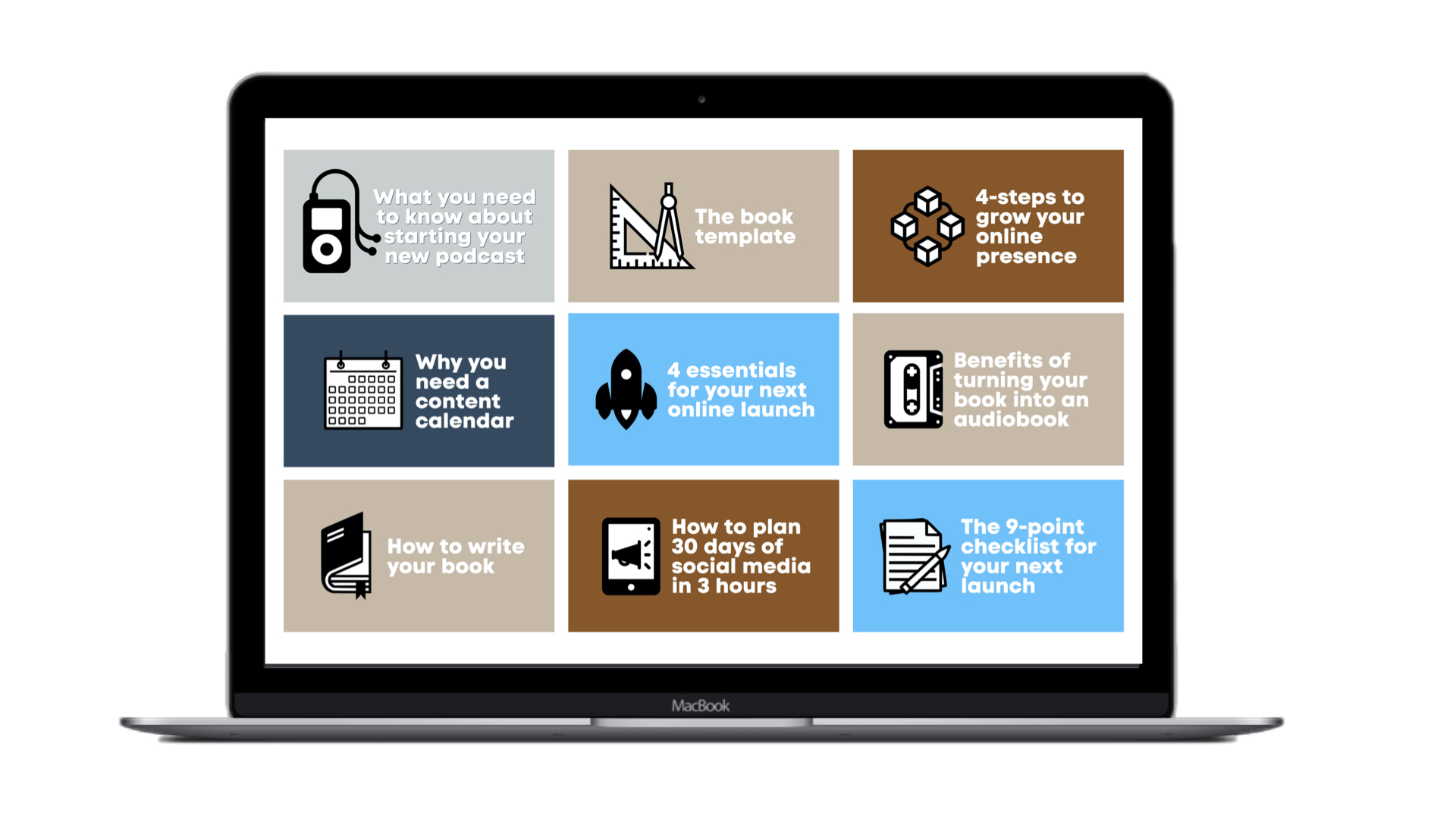 🚌🚌🚌🚌🚌🚌🚌
Family
= Monthly night out with Mini

Mini and I took our monthly "Sneak Out" on Thursday…

We've been to the Cheesecake Factory, Chili's, etc.

"Where do you want to go?" I asked.

"You pick. But something cool."

So, with that charge in mind, we headed towards the Lakeview District, near downtown…

Here we are, outside of Carrigan's— the former Plant Odyssey. (Yes, I used to purchase shrubs and trees and other items there. The former greenhouse is now the dining area.)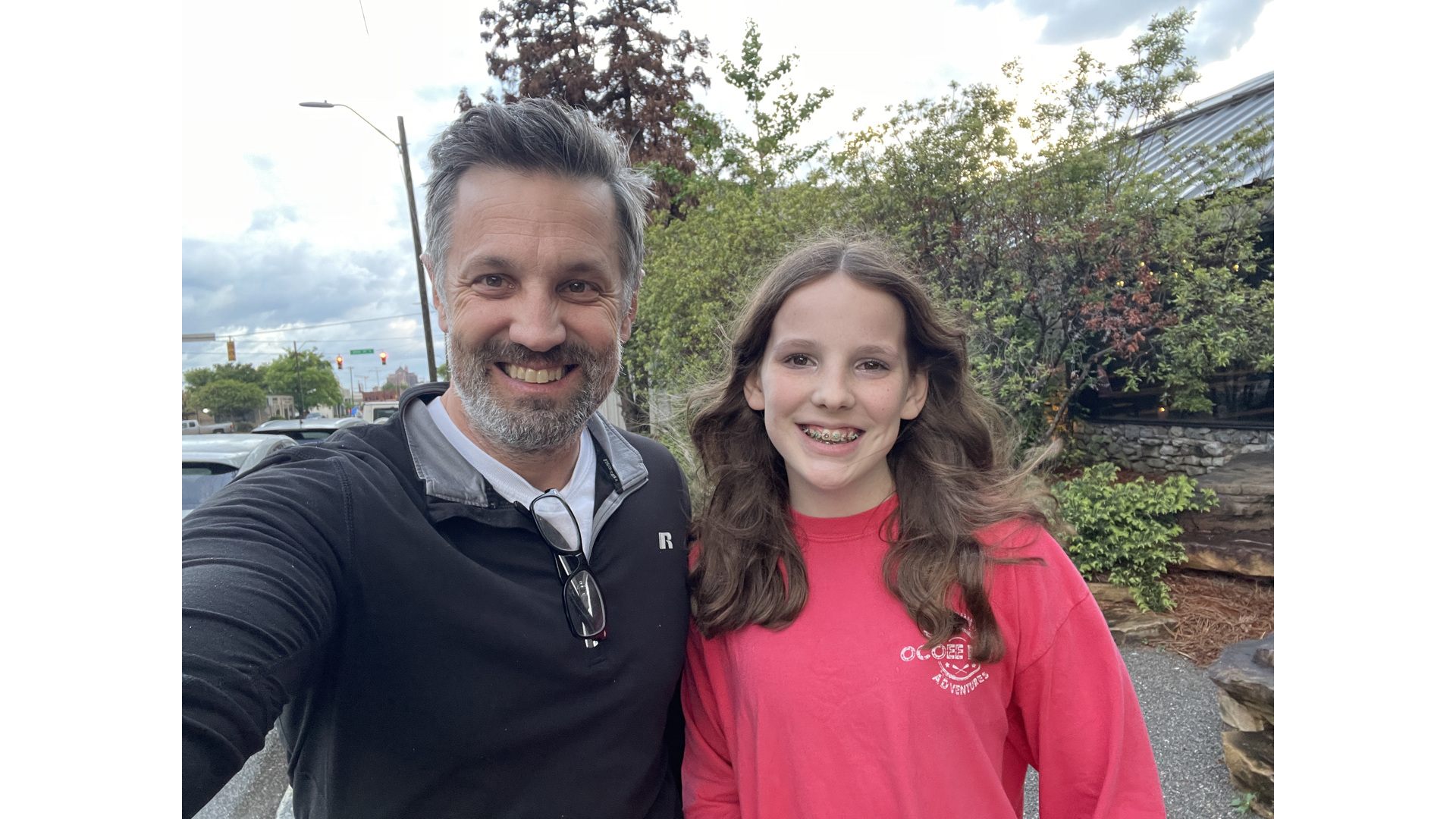 Mini decided she wanted cheesecake for desert. Carrigan's didn't have it, so we scrolled the menus of a few restaurants before deciding to roll over to Publix and grab it from the deli.
The monthly outing is a thing that I've done with all the girls…
When you look at it and think, "Ahh, she's 13… that's 5 more years in the house…" it seems so long.
But then when you look closer and break it down, it's something more like, "Oh… 5 years x 12 months is 60…"
And, when you factor out odd seasons when things don't work out, b/c of sports and other schedules and school, etc., you're down to more like 50.
50 more 1:1 times out…
Kinda makes you cherish them.
💙
Here's a pic of Mini that popped up in my phone's TimeHop this week— and I sent over to her via text.
To put it in perspective, that pic was FARTHER in the past then the time she leaves the house is CLOSER in the future…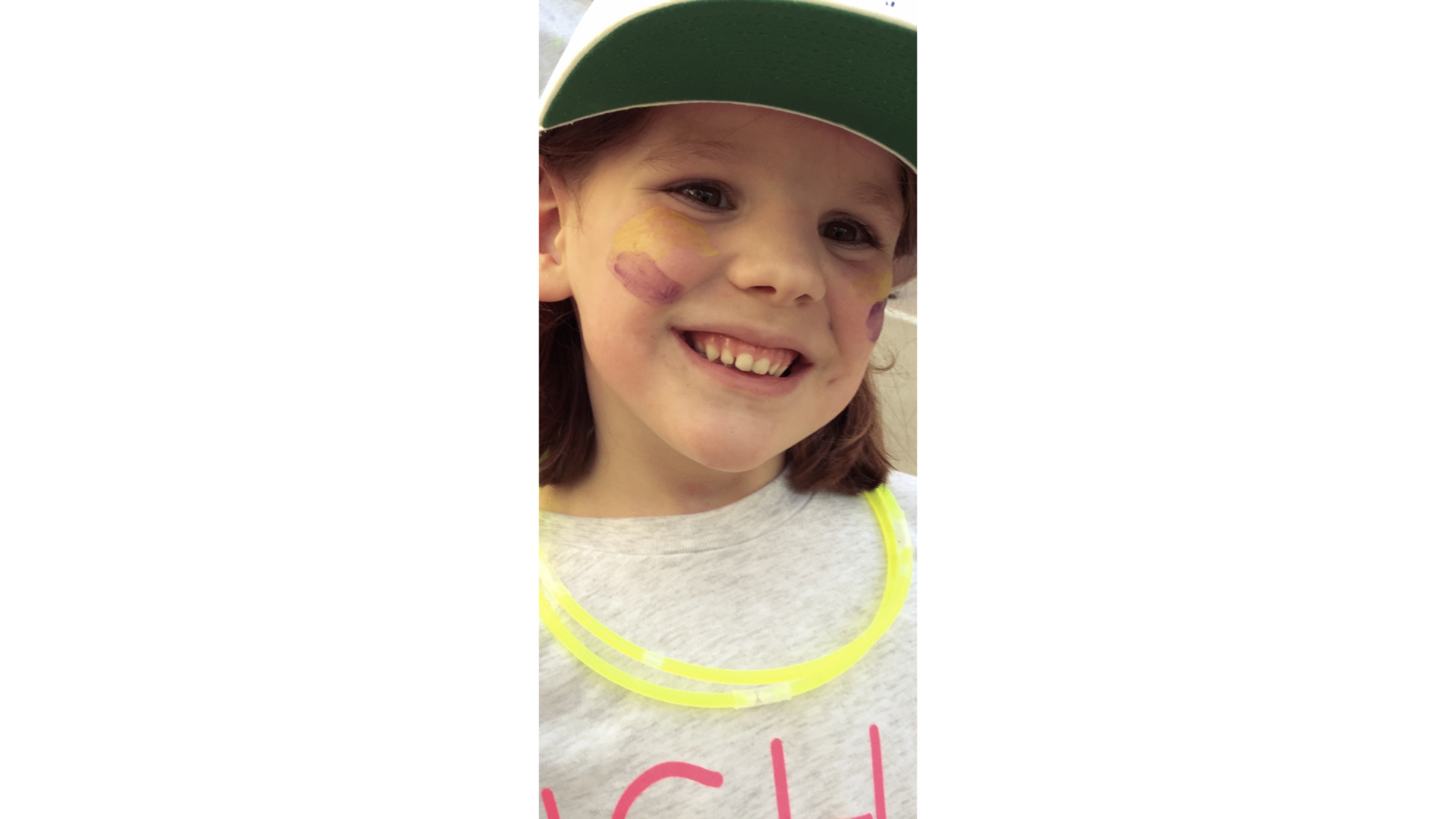 🚌🚌🚌🚌🚌🚌🚌
Field = The Purpose book is free…
This week, we had a run on the Purpose books…
Woke up, multiple days, and had to do the shipping (which is run from our garage). Well, more transparently, Beth DID the shipping. She created the system and runs the play.
What's the book about?
Quite simply, Purpose is an on-ramp to help you find & fulfill the reason you're on this planet.
It pulls together the link between several things:
✅ your personality
✅ your talents and gifts
✅ other things you've heard God say to you, how He's spoken in the past (and continues to do in the present)
The book includes instant access to three online assessments which open personalized videos FOR YOU based on YOUR specific answers. And, though no assessment or questionnaire can contain exactly what God has in mind for you… and His call on your life (His call is far greater than anything in an assessment), those quick Q&As can confirm what you've sensed AND/OR point you in the right direction.
Grab your copy at www.Jenkins.tv/purpose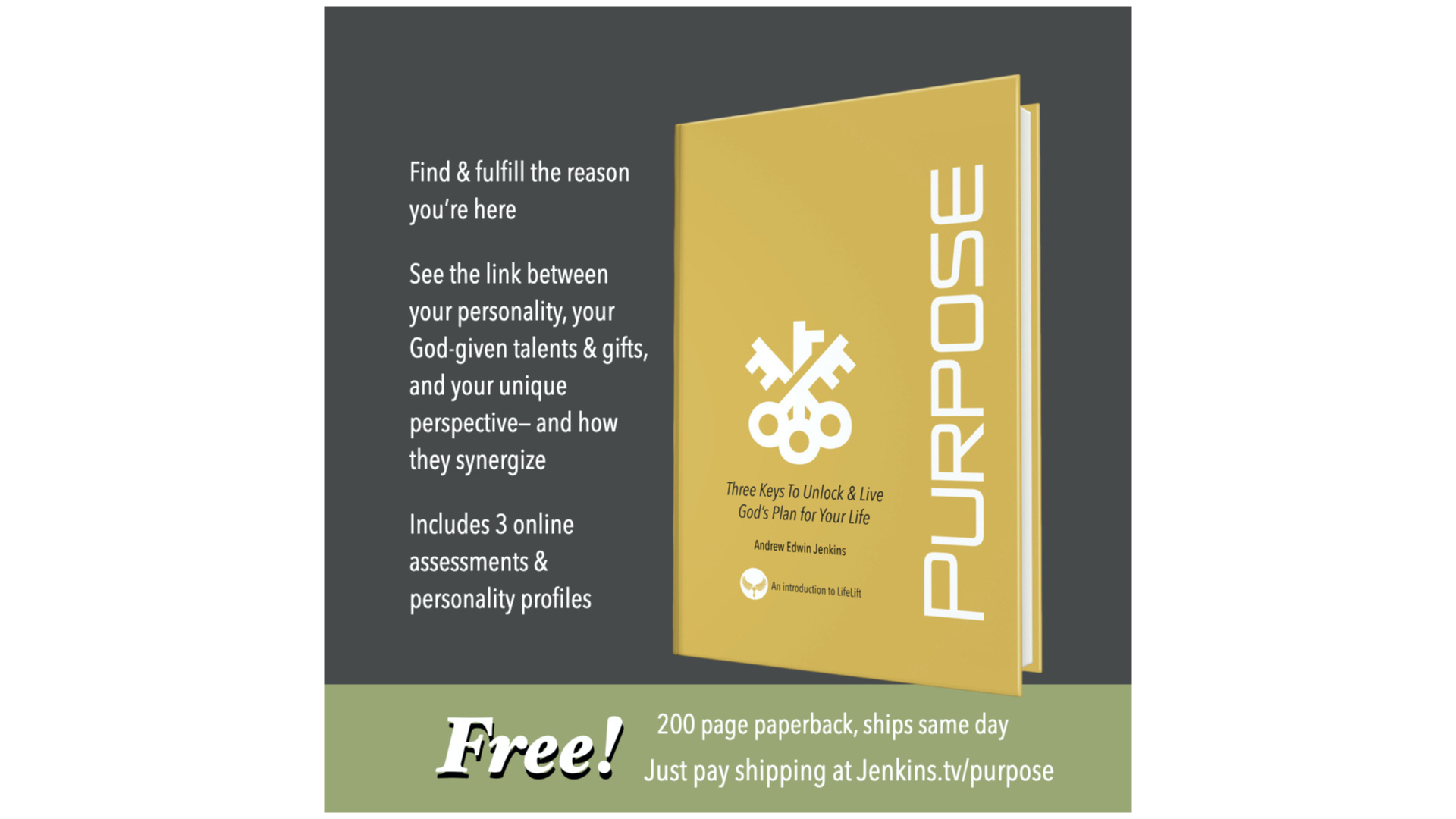 🚌🚌🚌🚌🚌🚌🚌
Faith = Easter weekend w/ the fam
Easter Sunday, we drove up to HSV— after church— for a late lunch with the grandparents, siblings, cousins, etc…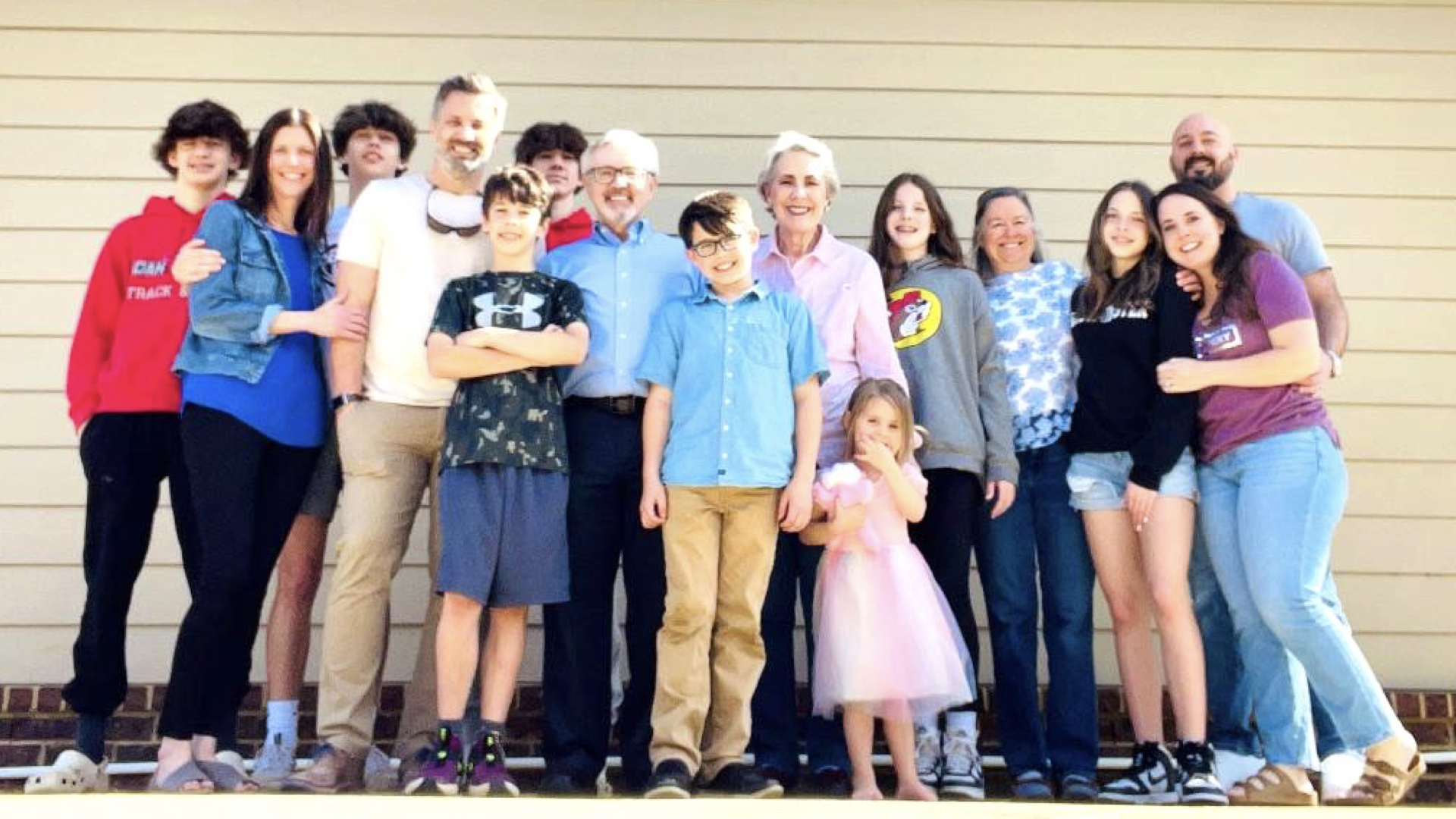 Here's Dani (the youngest in the fam) with my Mom & Dad…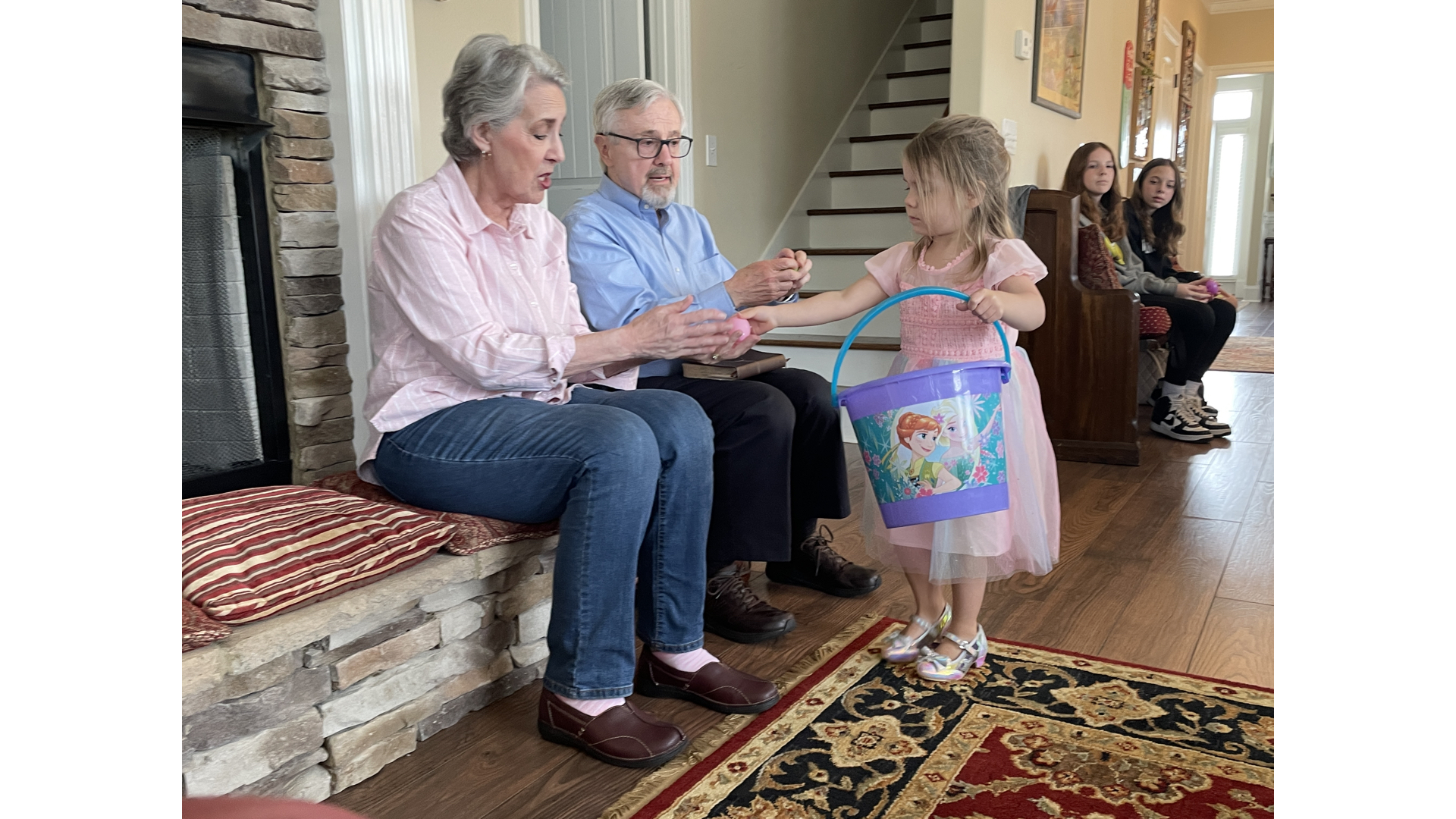 Mini (left) and Amara (right) showed up with similar shoes…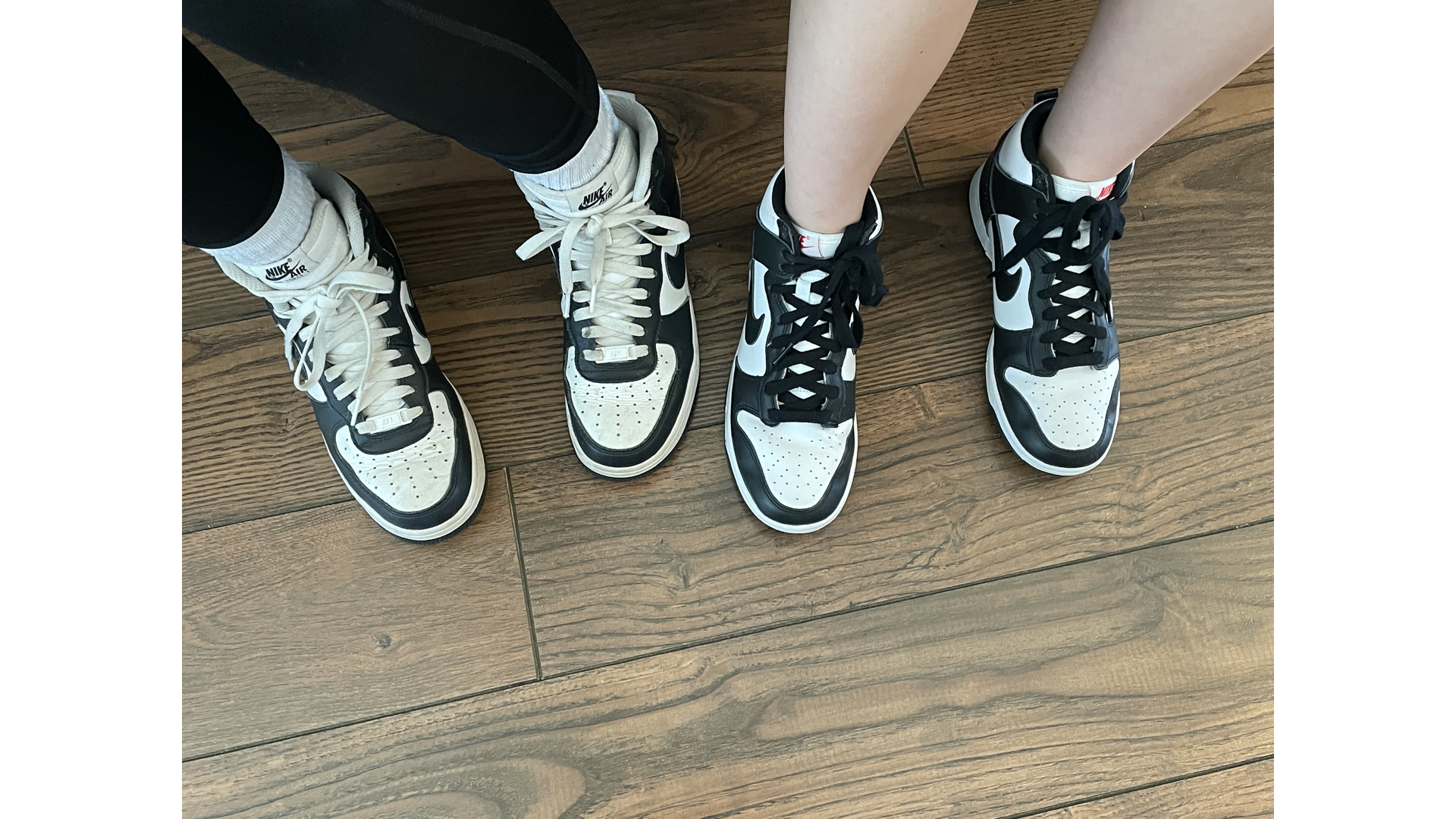 🚌🚌🚌🚌🚌🚌🚌
Friends = Phone calls galore
For the past few weeks I've been setting up the roll-out of the Advance project… or, better to say, the re-boot.
I'll write more about it next week.
For now, we've been building a small team of leaders, guys who want to help encourage, equip, and empower other men to move from where they are to where they're designed to be.
That's led to multiple phone calls— some with guys I speak to regularly; others with guys I speak with sporadically; a few with guys I haven't spoken to in several years.
We've got a core of 11 who are helping shape this, but the doors are open for more…
If you want to be in the "inner circle" of discussion, for the first few months (think: 5 months-ish, through September), as we "slow roll" a few things, reach out.
Learn more about the Advance project at www.EatSleepAdvance.com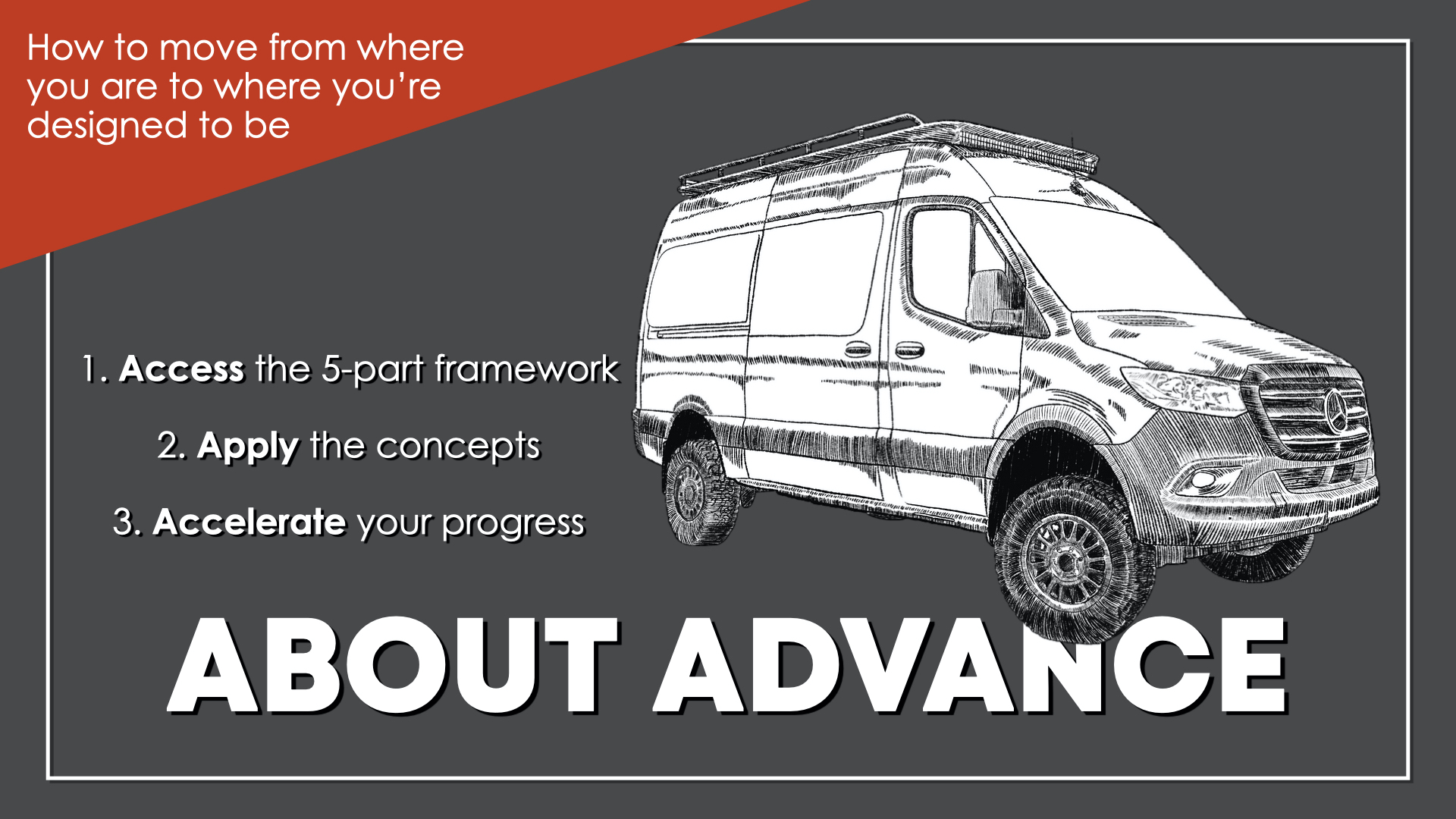 🚌🚌🚌🚌🚌🚌🚌
Fun = The weekend
As of Friday, when I dropped the kids at school, Beth and I were kid-free, empty-house for the weekend.
Friday we did some work, cooked some food, and binged almost an entire Apple TV series— totally unplanned, completely enjoyed.
Saturday, we went to watch Nefarious (interesting, much in the line of C.S. Lewis' The Screwtape Letters), and then walked over to grab something to eat at The Anvil, one of our fav places.
Sunday, we went to church, grabbed lunch, and then settled in for the afternoon…
🚌🚌🚌🚌🚌🚌🚌
That's the highlight reel for the week.
If you're just now dropping in, each week I look back at the week behind + preview the week ahead— so I don't miss anything— and look and highlight at least one thing for which I'm grateful in each of the 7 key areas of life…
💙 Fitness
💰Finance
🏠 Family
🛠 Field (work, career)
🙏 Faith
👊 Friends
🎉 Fun
💥 💥 💥 💥 💥 💥 💥 💥 💥
Test drive the Advance planner for just $8, using the link below. All the details are at www.Jenkins.tv/8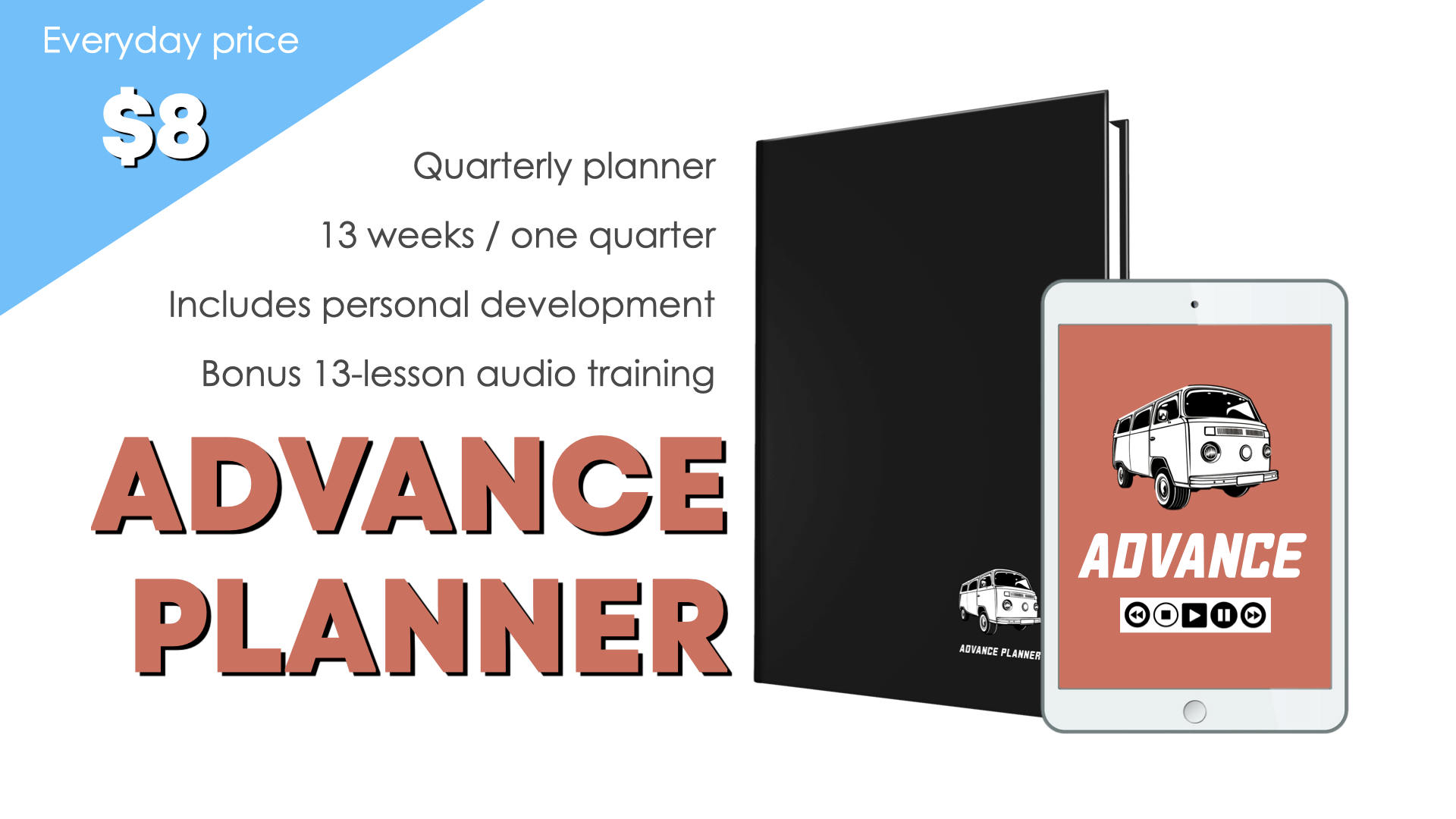 Never miss a new post + podcast!
Join our mailing list to receive the latest news and updates
We hate SPAM. We will never sell your information, for any reason.