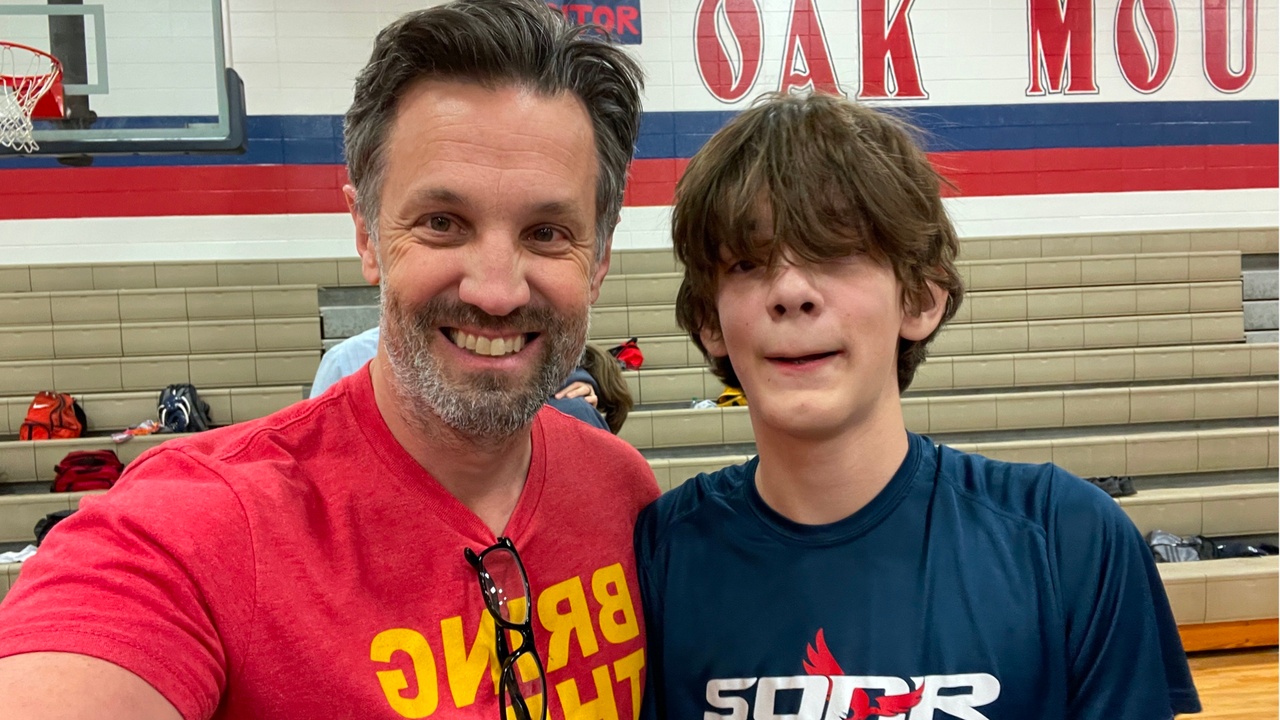 Blog: Top 7 = More wrestling, Warrior Hope, weekend of driving
Jan 24, 2022
Last week's Top 7 includes wrestling )and more wrestling, the next phase of the Warrior Hope project, and a few other observations...
🚌🚌🚌🚌🚌🚌🚌
Fitness = sick, off
This Monday I decided to step back into the exercise groove. Remember, last week, I took off— because I got sick about hallway through the week.
"Monday, I'm back at it,"I told myself.
I got up at 6am— my normal time— went downstairs to the #GarageFit gym, and did the stuff…
50 minutes later, I was baked.
And, I tell you— there's a difference between "normal" sweat (the kind you produce when you go run 5-10-15 miles) AND the "sick" sweat that happens when you're under the weather…
The first version makes you feel strong— like you achieved something.
The second version…. just makes you feel clammy.
I decided to rest it up, wait until my body was DEFINITELY over the sickness this time until I got back in the exercise groove. I figure I'll actually enjoy when I step back into it…
🚌🚌🚌🚌🚌🚌🚌
Finance = QBO, Beth
Beth is a financial whiz, and a Quickbooks master. Over the past few weeks she's taken all out our receipts, scanned them, and appropriately recorded "all the things" both personal and business for the year.
This will—
👉 give us "real numbers" from the past, so we can accurately budget in the future, and
👉 enable us to even dream forward about where we want to go, what we want to achieve, etc., in the area of our finances.
This is an area of tension for a lot of people. Self-included.
But, I'm learning it doesn't have to be. It can, for certain, be an area of opportunity and growth…
… and even crazy dreaming about what's truly possible for the future.
And, money— like fire— is just a tool. It certainly CAN be used for harm, or it can be used for great good. Furthermore, it can be used for better good— and you can set goals with it— when you have accurate info, know where things are, and are able to better prep + plan.
🚌🚌🚌🚌🚌🚌🚌
Family = Parents drop by
Thursday I received an early morning text from my Dad: "We're coming to UAB around 11:30am and would love to drop by after that if you guys are available."
We haven't seen my parents in a long time— it seems.
With the whirlwind of sports, holiday shuffles, stint with sickness, and a little bit more, it seems that time just slipped away.
They dropped by for a few hours, and— as always— it was an easy, pleasant visit.
🚌🚌🚌🚌🚌🚌🚌
Field = Warrior Hope
I met with Bob Waldrep this week at Panera Bread (our typical "office" spot) to dream more about the next phase of the Warrior Hope Project.
Over the past few years, Crosswinds Foundation has produced two feature-length documentaries— one on PTSD and another on Moral Injury.
Currently, Eugene (our film guy) is in the editing phase of the Warrior Family documentary (title not yet released).
Over the next few months we'll begin creating another curriculum (much like the Warrior Hope PTSD + MI + launch into a new mission modules). And, I'll start recording the podcast again.
Aside from the Warrior Hope project, I also—
✅ made the final edit on the LifeLift materials
✅ ALMOST have the slides complete (all the info is in the slide deck, still just editing and checking things)
✅ made some plans for future events, a soft launch of the book, and more…
🚌🚌🚌🚌🚌🚌🚌
Faith = New Testament, 30 days…
Last week I began looking for a Bible reading plan. I've found it's super-easy to find study guides, other books ABOUT the Bible, and even devotional reads…
… and then somehow unintentionally avoid the ONE book about which all of those things are written.
Taking a cue out of the #75Hard playbook from the summer, where you have to read 10 nonfiction pages / day (and, I decided to plow through the Scripture, beginning at Genesis 1:1 and pushing forward each day), I decided to pick up the New Testament and dive in this month…
15 pages per day.
That SHOULD take me through the entire NT in just less than 30 days, not counting any reading days I might miss from the inevitable last minute schedule shifts, etc.
Here's what I've noticed—
We often WAIT for the move of God to happen in our lives. For the Spirit to blow and awaken, motivate, or inspire…
Sometimes, though, doing the FORM of the thing comes first.
That is, set your posture to pray.
Or to read.
Or to worship or whatever…
Many times, the Spirit shows up AFTER we step in and do the thing which we so often WAIT To be inspired to do.
The point?
Just do the thing.
Often, the motivation and passion COMES THROUGH the act of actually stepping in and doing it.
🚌🚌🚌🚌🚌🚌🚌
Friends = reconnection with Rob
Friday I met Rob Jackson for coffee. Rob heads the department of Leadership and Church Health for the baptists in the State of Alabama.
I met him over two decades ago when I was an intern, when I traveled the state with my Dad (who led the Office of Leadership and Church Growth), teaching LifeLift.
Rob and I talked through a few ways to get the message of the new book— and video courses and more— to people. This will likely include a breakout session at the once a year Pinnacle event they host, as well as a workshop at the state offices sometime in the Spring.
I was reminded in this brief meeting that, most often, God works through people and the connections we have— or new connections we gain— when He wants to do something. People are the "currency" of the Kingdom.
🚌🚌🚌🚌🚌🚌🚌
Fun = wrestling, again
This weekend featured a wrestling match on Wednesday (Oak Mountain Middle). Judah jumped in, and pinned a guy in less than 30 seconds.
Here's the customary "hand-raise" at the end of the match.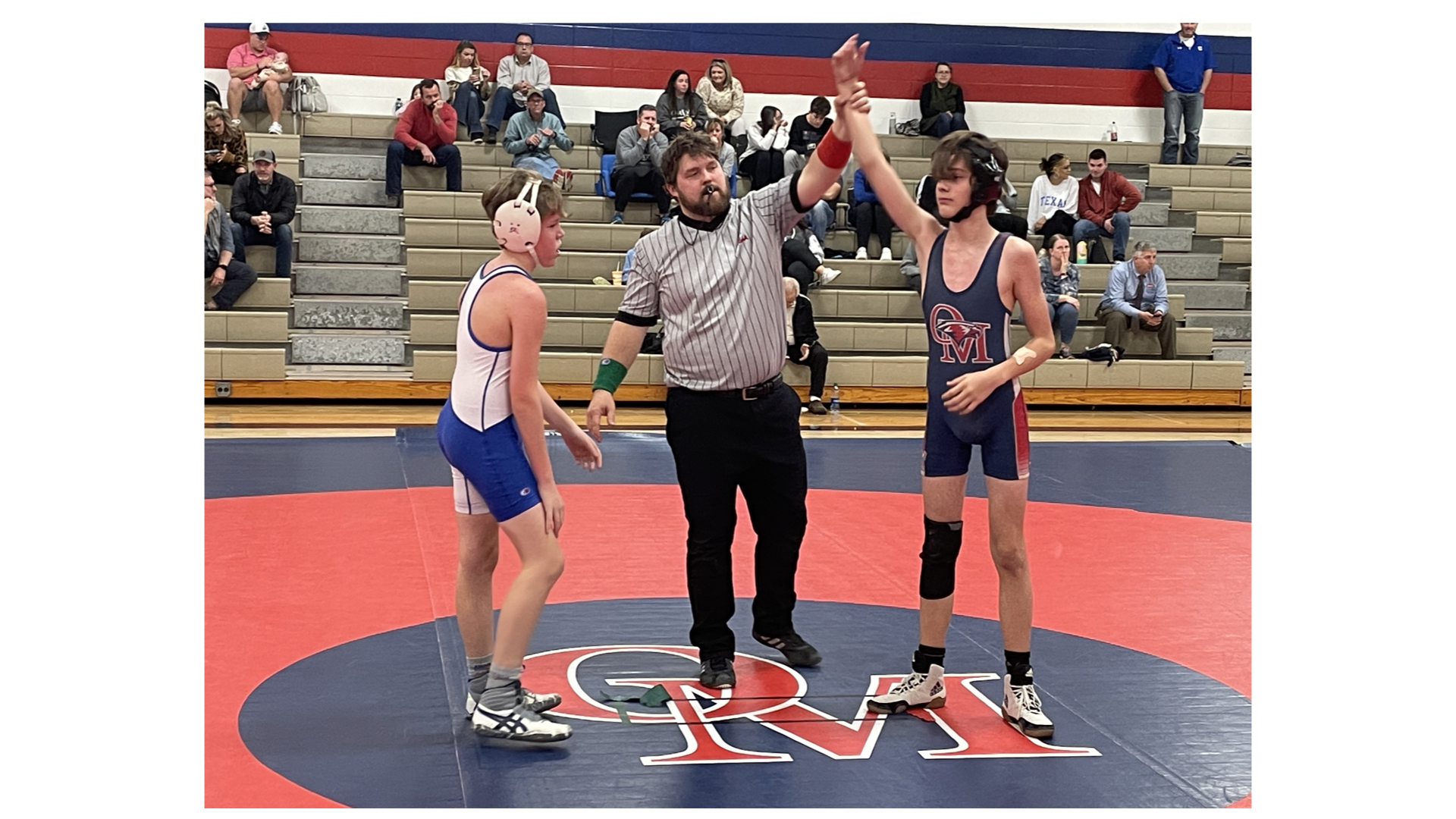 Over the weekend, I found myself ping-ponging back and forth between Pelham High (JV tournament for Levi) and Hoover High (another middle school tournament for Judah).
Survey says…
I'll be glad when they're on the same team, so I can spend more time watching and less time traveling :-)
🚌🚌🚌🚌🚌🚌🚌
That's the highlight reel for the week.
Every Sunday I invest 45 minutes or so, map out the upcoming week, and look back at the previous. As I do, I make a few notes in my "weekly review" about the highlights from the previous 7 days…
I record them here— just the highlight reel— from the "three things I'm thankful for today' that I complete every evening…
(BTW, you can download the UPDATED version of the planner at www.Jenkins.tv/FreePlannerPDF
Never miss a new post + podcast!
Join our mailing list to receive the latest news and updates
We hate SPAM. We will never sell your information, for any reason.