Remember who you are
Sep 09, 2022
Paul penned something extraordinary about your identity-- about who you really are (2 Corinthians 3:18 NKJV, emphasis added):
…we all, with unveiled face, beholding as in a mirror the glory of the Lord, are being transformed into the same image from glory to glory, just as by the Spirit of the Lord.
Did you catch it?
Paul said that looking at Jesus is just like looking at yourself in a mirror.
John (one of the disciples who spent a lot of time with Peter), wrote it like this (1 John 4:17, emphasis mine):
We will have confidence in the day of judgment, because in this world we are like Him.
I love what John says— a lot of people are afraid of approaching God because of their sin issues. Because they've waffled like Simon. They've had some great moments and some "nonsense" moments.
Yet, even in that, John says there's no fear of judgment, that we're not "like that," because we're like Jesus.
And Paul says we're so much like Jesus that when we look at Jesus it's like we're seeing our own reflection in the mirror.
I know. Mind-blown.
What does that mean?
Let's break it down-- what it really means
For starters, it means that I'm enough. You are, too. You're enough.
I mean, Jesus doesn't lack anything, does He?
And everything's going His way, isn't it?
We don't pursue our purpose in order to discover our value or worth as individuals. Rather, the things we do are simply an overflow of that value spilling forth. And that value is found in our identity, in who we are, not anything we do.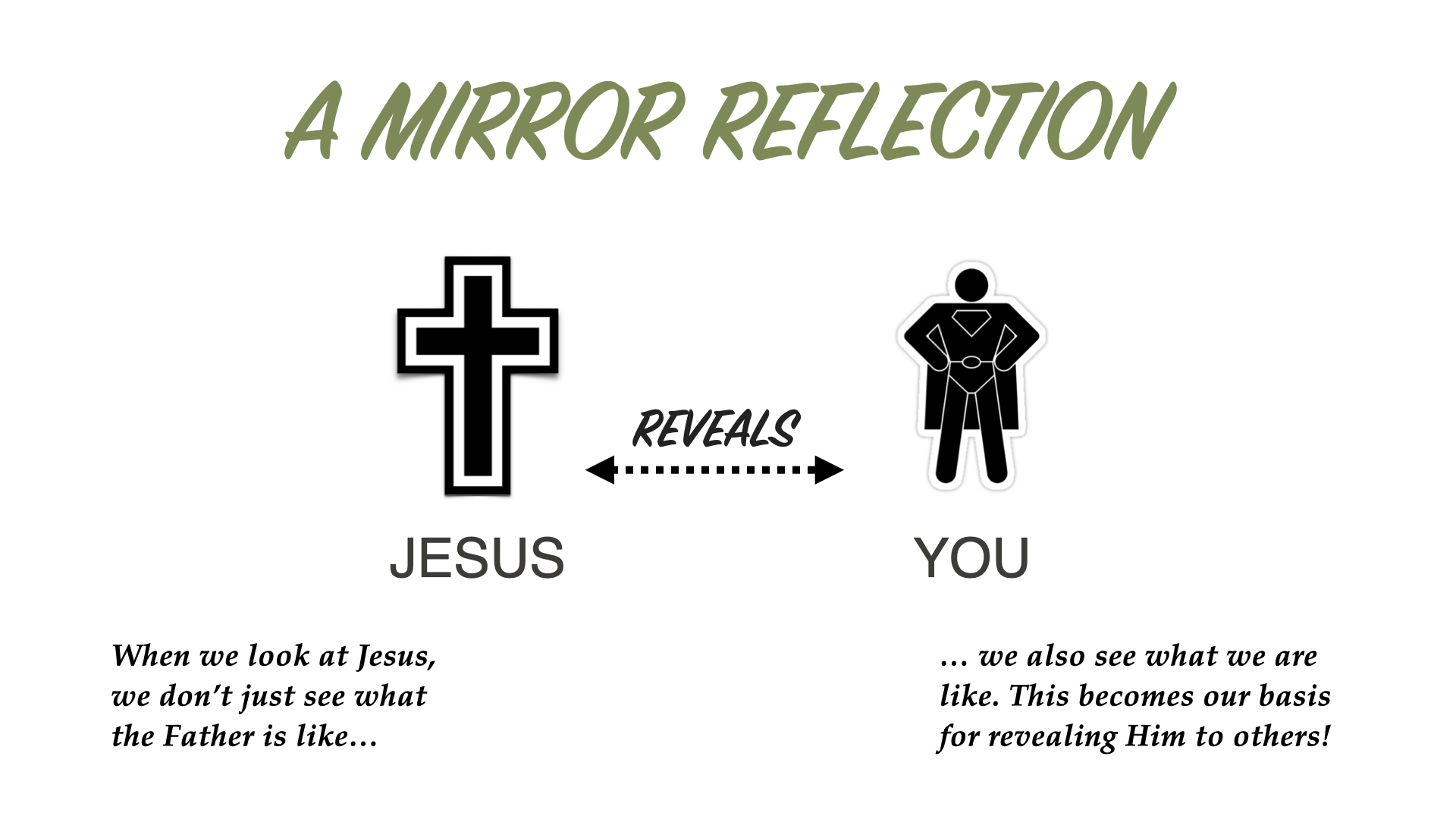 When God calls people to something great, He most often begins by doing a work of renovation to them, so that He might then do something infinitely more incredible through them. One of His deepest works in us is to enable us to see us as He sees us— not as we or others might have viewed us because of the past (or even the present).
Not only does Jesus reveal who we are, but— since we look like Him— we reveal Him to others (see the double arrow in the previous graphic). Here's the catch: unless your identity is secure in who you are— as the man or woman in that mirror— you'll continually look for other things to prop up that identity.
Forgetting what's in the mirror
You see, apart from a deep revelation of our true identity, we'll look everywhere else to find something that we already have. Let me show you what I mean. This verse comes from James (Jesus' little brother).
Read it— but don't read it like a legalist, OK?
Here you go (James 1:23-24 NKJV):
For if anyone is a hearer of the word and not a doer, he is like a man observing his natural face in a mirror; for he observes himself, goes away, and immediately forgets what kind of man he was.
Let's unpack that verse.
First, let's discuss the "doing the word" thing that James mentions in the first part of the verse. At first glance it sounds like James beckons you back "into the field," to live as a hired servant, rather than staying in the house to thrive as a son or daughter.
Jesus was clear that "This is the only work God wants from you: Believe in the one He has sent" (John 6:29 NLT).
Here's the first thing you need to realize...
Pastor Kris Vallaton says, "You were saved when you believed in Jesus, but you were transformed when you realized He believes in you."
He says exactly what we need to see with this first point.
You'd recognize you if I showed you a picture of you, wouldn't you?
Second, let's discuss the mirror part. This imagery sounds familiar.
Let me ask you this: I bet if I showed you a picture of yourself you would recognize your own face, wouldn't you?
Sure, you could.
How so?
Because you've seen yourself in a mirror. You know what you physically look like.
(Yeah, even little kids recognize themselves in family pictures or on the camera reel of your smartphone! They are the first person they look for in any pic! In fact, most of us adults do this, too! We know exactly what we look like!)
There's no way you'd be confused about you, correct?
Yet James says this is what we're prone to do. Spiritually, anyway.
He says it's exactly the same. In the same way that we don't forget who we are physically, we shouldn't forget who we are in Christ— as new creations, as His image bearers, as people for whom He's called forth greatness.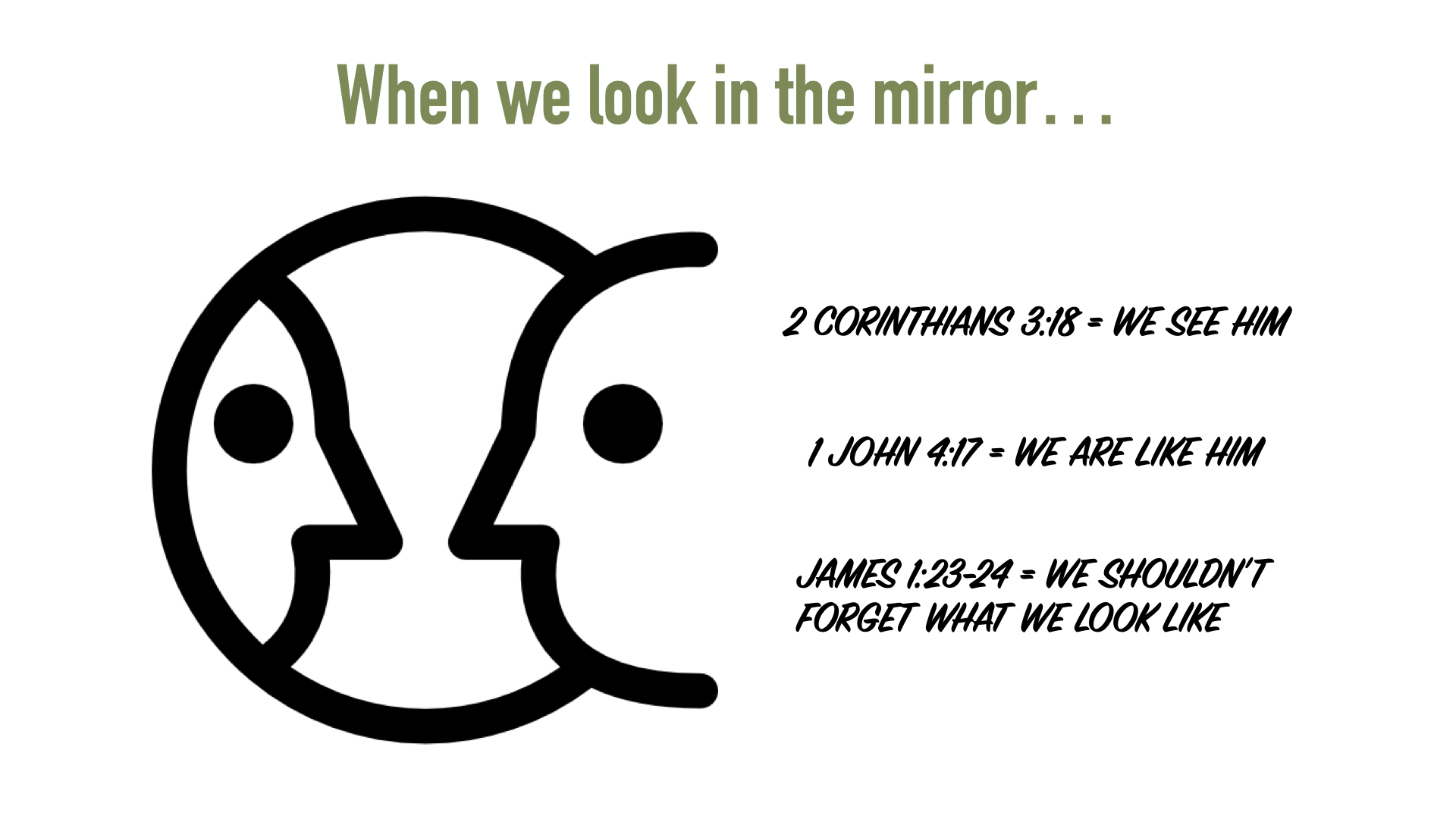 It means we don't get "tripped up" over our mess-ups. Sure, we'll have episodes in which the evidence seems to suggest that we're not who Jesus says we are. In time, though, Jesus is right— 100% of the time.
Furthermore, we don't get side-swiped when others don't live up to who they really are, either. We continue, like Christ, calling forth the image in the mirror. That means that, sometimes, we even see that image in them before they do.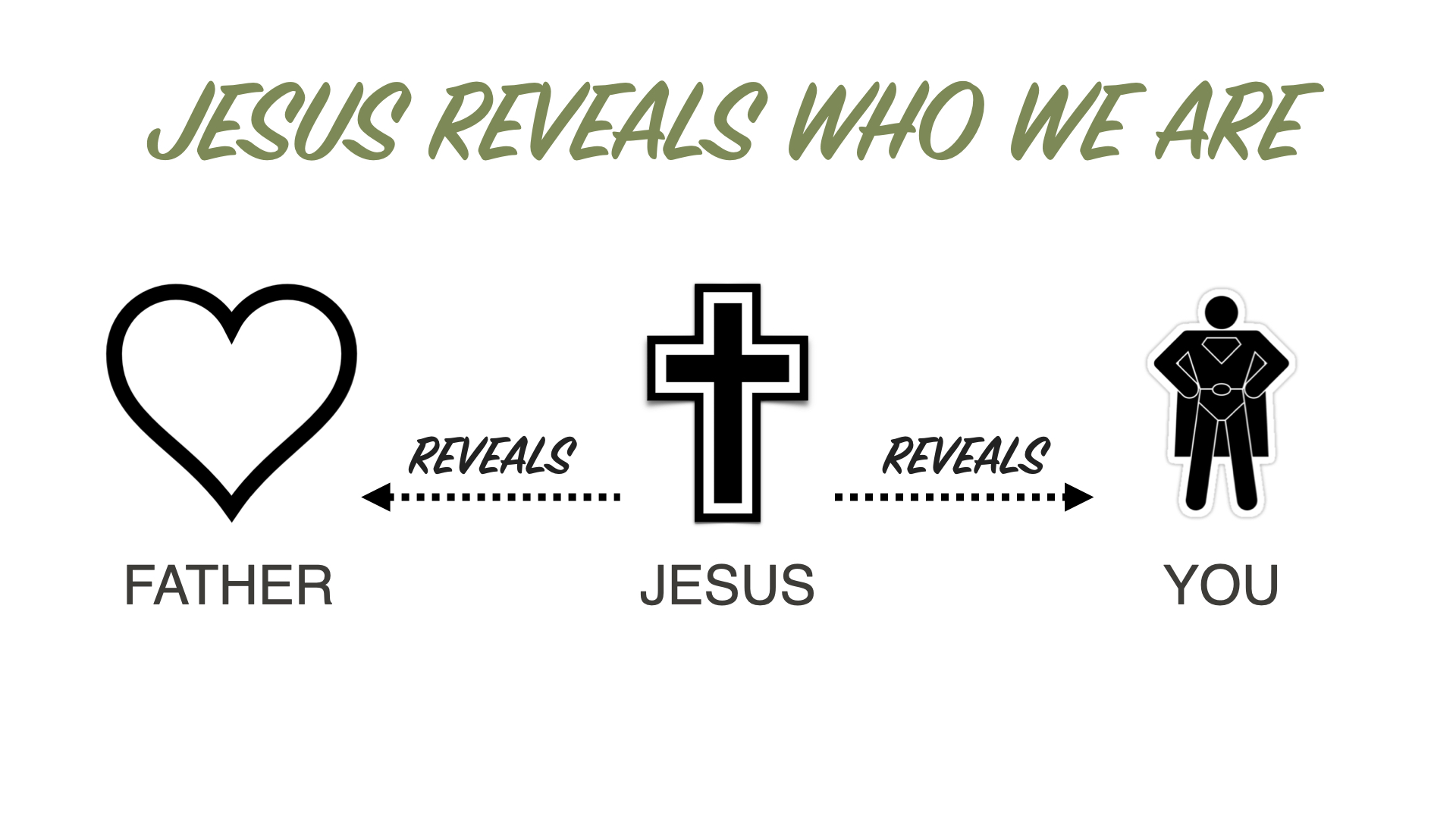 ---
LifeLift helps you find and fulfill your purpose.
For an easy on-ramp, claim your free book at www.Jenkins.tv/purpose — and get introduced to the entire LifeLift framework.
This video clip comes from the LifeLift workshop— available at https://www.jenkins.tv/lifelift
It's in the first part of the framework, Identity, where you learn who you are— www.Jenkins.tv/identity
Never miss a new post + podcast!
Join our mailing list to receive the latest news and updates
We hate SPAM. We will never sell your information, for any reason.