Your identity is what the most important person in your life says about you.
And understanding your identity-- and basing it on the right foundation-- is essential.
You see, if you don't find a humble confidence in who God made you-- and how He loves you-- you'll search for that identity is external things. You'll seek to "earn" or "gain" the very thing that's already true of you.
Part 1/4 in the LifeLift Framework = Identity
Knowing who God is & resting in who He says I am is my foundation.
The foundation of the LifeLift Framework is understanding who we are. And to understand that, we must understand who God is.
We know what God is like because we've seen Jesus!
Jesus shows us a perfect picture of what our Heavenly Father is like. To see Him was to see the Father, He said (John 14:6-11). According to Him, He only did— and said— what He saw the Father doing (John 5:19).
Scripture also teaches us that Jesus shows us who we are...
... and everything that happened to Jesus happened to us, too.
The New Testament teaches us that Christ now lives through us (Galatians 2:20). This is because we were crucified with Him, we died with Him, were buried, arose with Him, and have even ascended (see Galatians 2:20, Colossians 3:3, Romans 6:4, Ephesians 2:5-6).
Furthermore, we don't just receive a "clean record" when we awaken to grace.
Rather, were completely transformed, made totally new.
We now have access to the Resurrected life.
And, the fullness of God (that was in Jesus) now inhabits us.
Further, we're empowered to do the works of Jesus. The fullness of the Godhead filled Christ (Colossians 2:9). We forget, though, that this same fullness fills each of us (Colossians 2:10).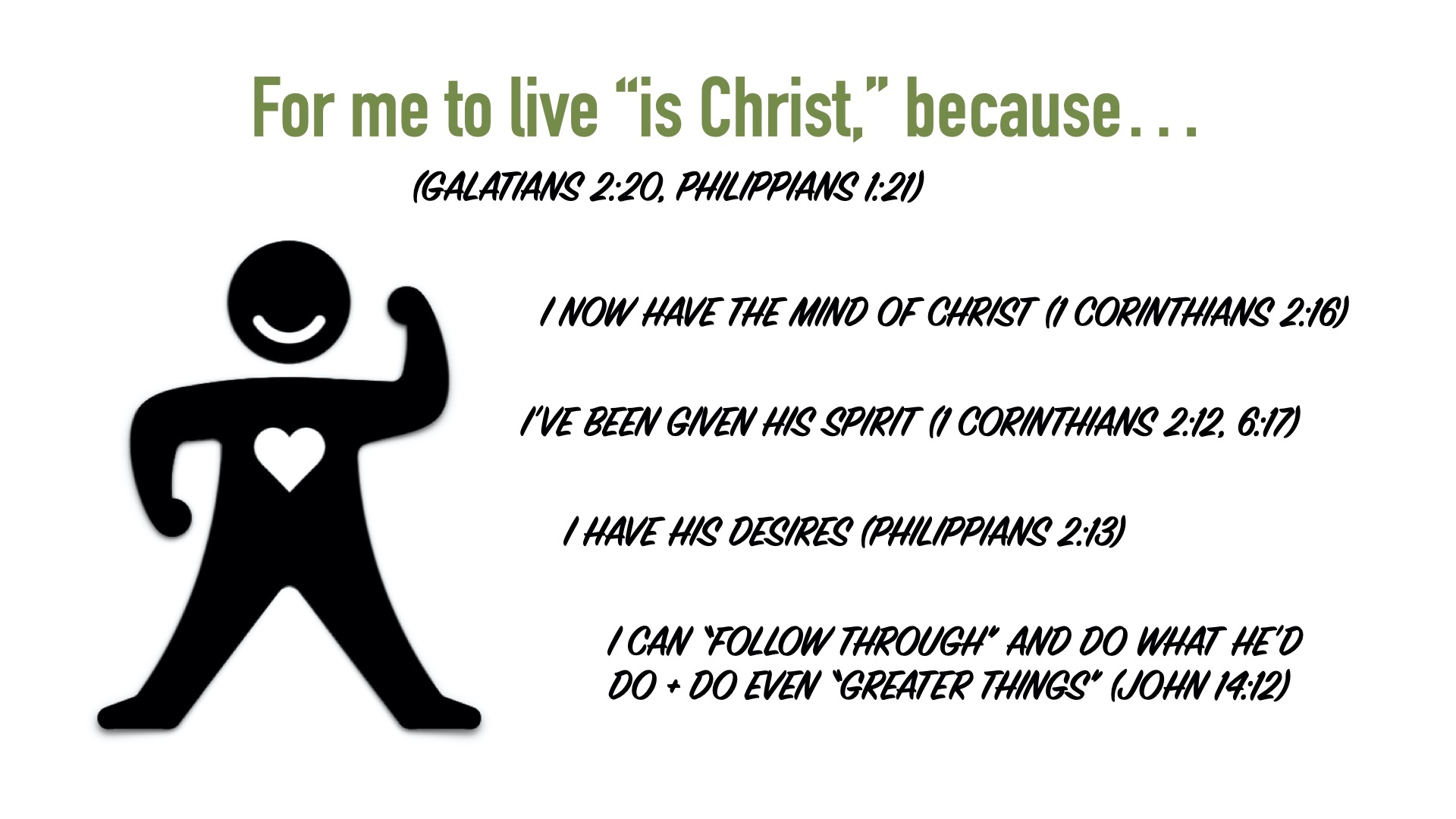 We've been sent to represent the Kingdom of God to this world in the same way Jesus was sent!
Jesus told the disciples that the Father sent Him— and that He was sending them in that same way (John 20:21).
We're empowered to do the things He did, as well as do them in the same way He would do them.
The LifeLift Framework enables you to understand who you are, equips you to live in close connection with the Holy Spirt, and then empowers you to use your unique gifts to fulfill God's purposes for you.