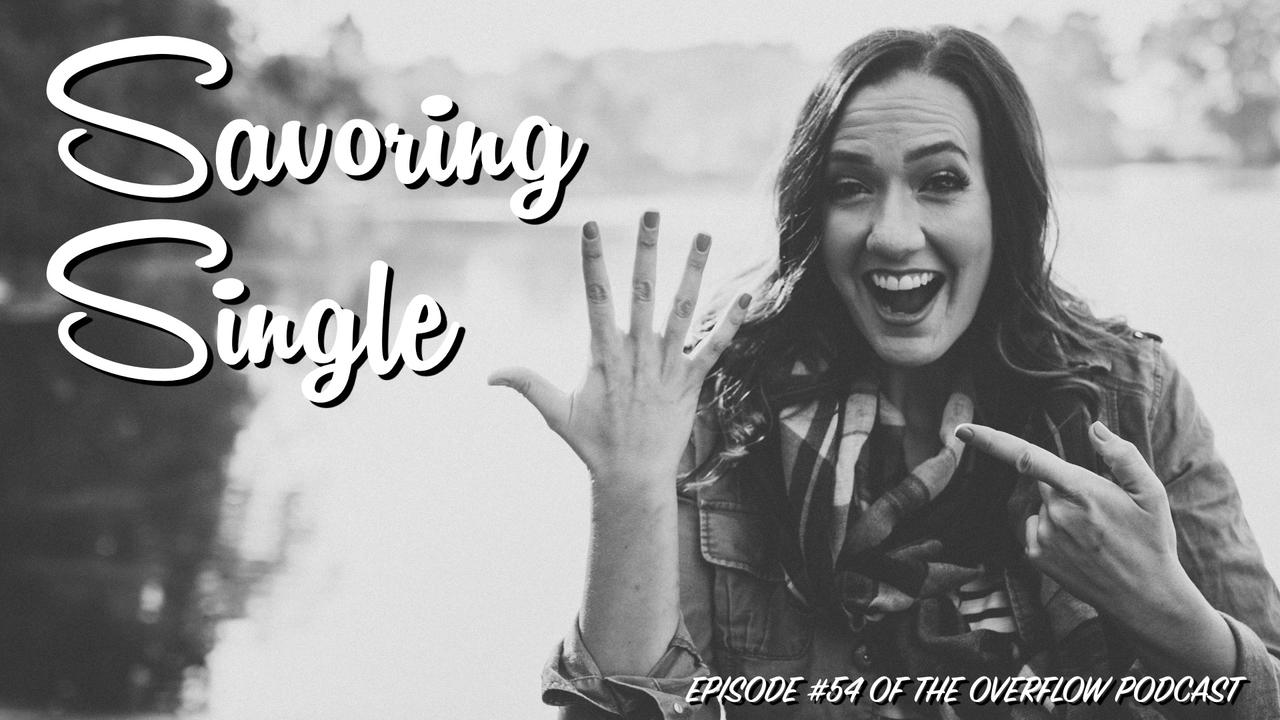 Podcast: Savoring where you are + the book Savoring Single w/ Shelley Black- #52
Mar 19, 2018
In this episode I want to introduce you to a family friend, Shelley Black. We met Shelley two years ago when my wife attended Bethel Church's Worship U one summer. Bethel created geographically-based small groups during the two week event, placing people who lived in the same regions of the U.S. in the same room during multiple sessions so that everyone would meet like-minded people who weren't too far from their home…
Shelley is a worship leader, an entrepreneur, and an author hailing from Mississippi- way up in the northeast corner of the state the converges right into Memphis, Tennessee. We have her in our home (she even kept our kids for a full week while we attending a business convention last year!), we've been to her city, and we've learn more about who she is as a person…
As a woman.
As a leader.
As a daughter of the King.
At some point, Shelley mentioned to us, "Oh, I'm quitting my job and I'm writing a book!"
She has the kind of faith that Abraham had- that kind that just hears God say, "Go this way and do this," and then- the next moment- just does it.
Turns out, Shelley's blog and her book were about a venture she'd been walking of the past three decades. The path of living single in a world where "pairing off" is upheld as the ideal.
Think about it…
What song can you listen to on the radio and NOT be encouraged to- or warned about- couple off?
Name one book you can read in which romance isn't a theme?
Or a movie… Even our "action films" have some sort of big moment when the two stars finally get together, right?
Does it REALLY take another person to make us whole? Sure, we created for relationships. And, yes, we see this scene in the book of Genesis where it wasn't good that Adam was alone. But, are we deficient without someone?
Here are some of the takeaways from Shelley's book:
"Why savoring single? Because you were meant to enjoy it! Finding purpose, knowing love, and experiencing adventure aren't reserved solely for the married girls! You can enjoy a full and vibrant life even while being single. It's also a perfect time to partner with what God wants to develop in you through this once-in-a-lifetime part of your journey! Girl, being single is okay. There is a purpose for it, and it won't last forever. So savor it!"
"When we recognize our heart's cry for a relationship is also a need for God, we will no longer feel lack in our singleness."
"If you're always looking forward to something to find your happiness, you won't be happy in your now. "
"I can know love, pursue love and be loved without having to wait for the circumstances of my singleness to change. And you can too."
"When we love from a place of being loved, we are free to love more authentically and generously. We won't fear burn out, rejection or not being loved in return."
"Remaining pure also has two sides but comes in opposite order. The hard precedes the good. You have to make the hard choice first and then reap the reward later. The world will give you its reward first and then makes you pay later."
"He desires a relationship for you that has love without strings. Sex without shame. Intimacy without rejection. Vulnerability without exposure. Truth drenched in love."
Wow, right?!
I take my daughters on a "date night" month- on the first Thursday of the month. It's a standing commitment we've got on the calendar.
This January I took them to eat dinner (Applebee's- they LOVE chain restaurants like Chili's, Applebee's, and The Cheesecake Factory), then took them to Starbucks and gave them Shelley's book.
"You're probably going to want to be with a man at some point," I told them. "He'll be a great man, because you're a great lady."
I explained to them that these feelings were natural. That even if they weren't feeling them now, at some point they might. And that desiring a soul-mate, a companion was part of life.
At the same time, I reminded them, "But you're whole right now. You won't be less whole without the right guy and you won't be more whole with him. Either way, you'll always be the amazing person you are now with an incredible destiny."
Yeah. Maybe someone will get a front row seat to that- and get the joy of empowering that.
*
*
You can find Shelley at:
And you can should grab the book on Amazon: http://amzn.to/2FL8CEx
---
Other listening + subscribing options
iTunes = https://itunes.apple.com/us/podcast/the-overflow-podcast/id1073252863?mt=2
Stitcher = http://www.stitcher.com/s?fid=148227&refid=stp r
Libsyn: http://andrewejenkins.libsyn
SoundCloud = https://soundcloud.com/andrewejenkins
Webpage = https://www.overflowfaith.com/blog?tag=podcast
Never miss a new post + podcast!
Join our mailing list to receive the latest news and updates
We hate SPAM. We will never sell your information, for any reason.